Almost every piece of electronic circuitry is on the lookout to get connected right now. This is leading to the widespread emergence of Internet of Things, the connected network of objects that use sensors, actuators and transmitters to send and receive data related to the object itself. And to say that Internet of Things is still just a buzzword would be nothing short of idiocy. IoT has jumped way beyond smartwatches and has entered almost every industry that you can think of – from manufacturing to health. According to US Technology firm Gartner, the world will have more than 25 billion objects with computer chips within the next five years. There are real companies out there who are completely changing the way they function by incorporating IoT into their processes.
We are already at a point of time where your refrigerator can let you know when you need to make a trip to the local supermarket, and your kettle will brew your tea when you start from office. And pretty soon, we'll have smart fabrics monitoring our health and metabolism, smart sofas correcting our posture and maybe even some smart people around you! And if the idea of being involved in creating such a world, where everything you interact with is connected to everything else, excites you then driving your career towards IoT is the right thing to do.
What exactly is an IoT career?
Unlike most other industries, it would be wrong to identify IoT as a complete industry by itself, with it's own specialisation in terms of learning. Yet, one of the first things that come to a student's mind when choosing a career path is the qualification and specialization needed for it. From that perspective, these are mainly the different verticals that one can prepare for –
Data Analytics – One of the key features of an IoT system is the amount of data generated. With the sheer number of devices involved, and nothing to make sense of it, it's as good as a pile of junk. Data Analytics are in high demand within the IoT industry with expertise in both structured and unstructured data. The structured data comes into play from specialised sensors that not only send values but also the identifiers for the type of data. Big data expertise and experience would be a strong factor in getting opportunities in this segment. The amount of data that will get generated once you get connected will be huge, and there will be a need to analyse it quickly in order to get insights out of it. People are talking about using predictive, cognitive, prescriptive and descriptive methods to do that, and all of that comes under the Data Analytics specialisation.
Networks and Architecture – An IoT system can be viewed as a complicated mesh of connected gadgets and objects that ultimately makes no sense if it is not planned properly before implementation. Due to the wide variety of implementations being done and will be possible in the future, there are different types of sensors and transmitters that communicate differently within the system. This is where the network specialisation would come in. There will be a broad array of methods of communicating data. Networking specialists have been dealing with computer networks so far, and compared to IoT networks, that's a piece of cake. Going forward, they will need to deal with large scale traffic across secure, reliable and redundant backbones between connected locations.
This is the very reason why there is a dire need for networking specialists who can not only contribute to implementing the IoT network, but can take part in its design as well. Even now, completely new networking protocols are being designed to work optimally with low power sensors and devices. Designing the architecture of the IoT network is a crucial aspect of any IoT project and investing your time into developing an expertise in this segment might pay off big time. An IoT architect would be a very important person in any IoT implementation. The guy who understands the systems and how they will interact, who understand the devices industry from an overview, that person shall be a key component of the process.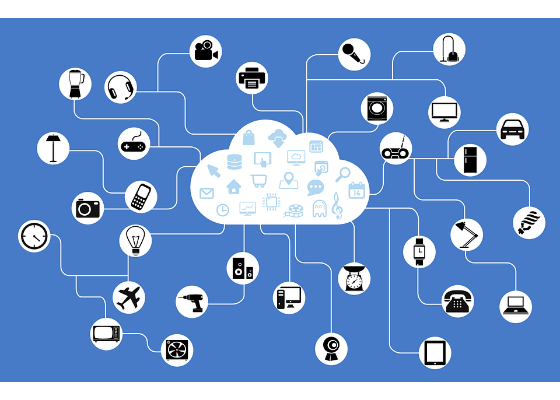 Security – This is the current buzzword within IoT. With the sudden explosion of device and sensor implementation, the industry has only now realised that all that data and all those devices also need to be protected from malicious external sources. Not like it's already a very matured sector in terms of experts available. And with the number of IP-enabled devices growing by the day, cyber-security specialists will be even more sought after in the job market. If the security implementation on your smart fridge is weak, and it is connected to the same network as your laptop, it might be quite possible, and in fact, easy for a hacker to use this path to your confidential data. Some of the key skills in this area are risk identification, vulnerability analysis, Public Key Encryption security and wireless network security.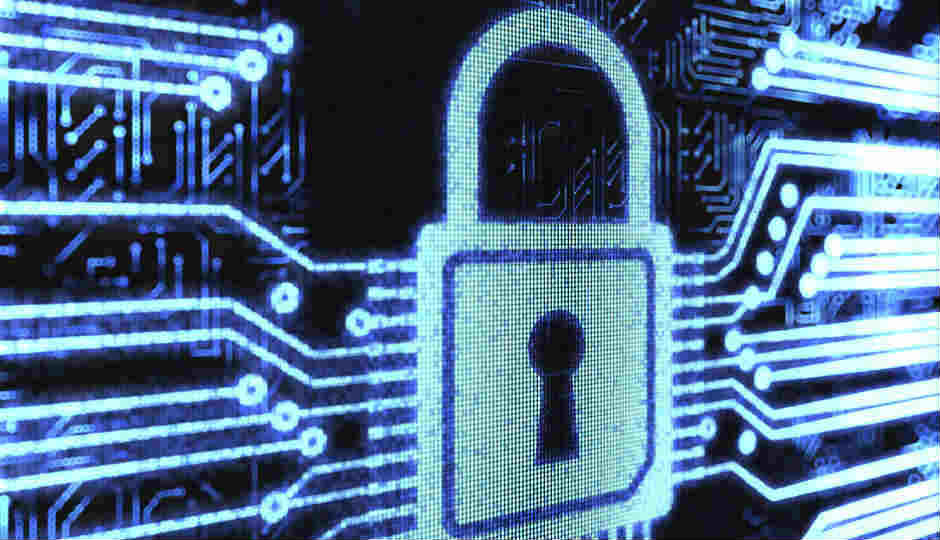 Device and Hardware – Hardware engineers are the people who actually put together the various components available to manufacture the device in terms of design. The same is applicable to IoT as well, albeit with a large number of sensors and transmitters. Not only will the conventional manufacturing of these sensors increase, there is already a high demand to design newer sensors and components that run on lower power with higher efficiency. Also, engineers and device experts who can implement competent Wi-Fi, Bluetooth and other connectivity solutions are also highly sought after. The designers will also need to be strong with their soft skills, as they will have to work closely with the manufacturing and planning teams.
Mobile and UI development – The IoT boom has come at a time where our lives are closely integrated with smartphones. And since the whole point of IoT is to connect everything all-the-time, smartphones and mobile devices are ideal candidates for the platform of choice to control IoT devices. Needless to say, this means there is a high demand for Android and iOS developers in IoT. Not that those two roles actually needed any additional demand, but current developers will need to gain an expertise in working with programming libraries that allow apps to communicate with external devices and sensors. This demand also extends to User Interface and User Experience designers, with devices and screens of all shapes and sizes showing up in the IoT world. Providing a responsive and persistent user experience will soon be an even more sought after skill than it is currently.
According to Mr. Ranjit Nair, Co-Founder and CTO, Altizon Systems, all the above segments need to cohesively work together and are equally important in terms of career selection. In his words, "IoT requires you to look at hardware from the viewpoint of security, inter-connectivity and interoperability with software systems. This means that hardware will get redesigned using chipsets that are more IoT friendly. Usage of connectivity protocols ranging from RF, Wi-FI, Zigbee, BLE to classical wired protocols will see an explosion as intelligent devices start talking back. Processing and analysing this data will require new analytical models as there aren't pre-existing models to fall back on. IoT will place a huge demand on each of these areas. IoT hardware will end up being a commodity sooner rather than later but software and analytics will evolve for a longer duration".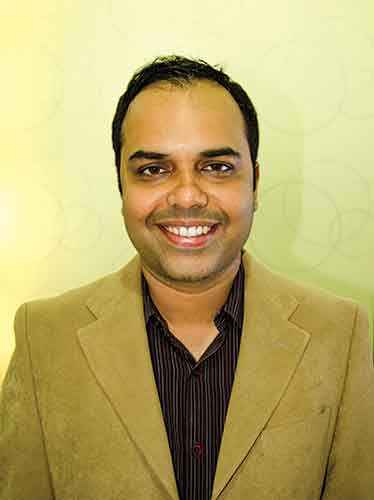 Mr. Ranjit Nair, Co-Founder and CTO, Altizon Systems
Why IoT in India matters right now?
Multiple surveys from leading global firms like Gartner, KPMG and device manufacturers like Cisco have predicted anything between 25 billion to 50 billion connected devices by 2020. Considering the significance of this number, the Government of India has given a lot of importance to IoT and it's growth in India in its Digital India initiative. The government's vision comprises of building an IoT industry worth $15 billion by the end of this decade, and for that they have set out a strategic plan to increase domain proficiency, promote entrepreneurs, accommodate failures and invigorate the research sector in IoT.
The most exciting thing about this field right now is the sheer number of possibilities. When computers were invented, no one knew that someday the entire world would work on them. The same can be said for the Internet of Things. Even though there are quite a few defined roles and positions now, all that might change pretty soon since standards in this domain are still being created. "Various industries such as Healthcare, Transportation, Retail, Oil & Gas, Aviation, etc will definitely leverage IoT-ready platforms and frameworks to expand their business and connect with their audience. This is a huge potential for various IT companies to realign their offering which means deploying more workforce along with the need for special resources. Further, this is not limited to just software companies but also include semiconductor and hardware platform companies", says Mr. Bhavin Shah, Founder & EVP Sales & Marketing at Volansys.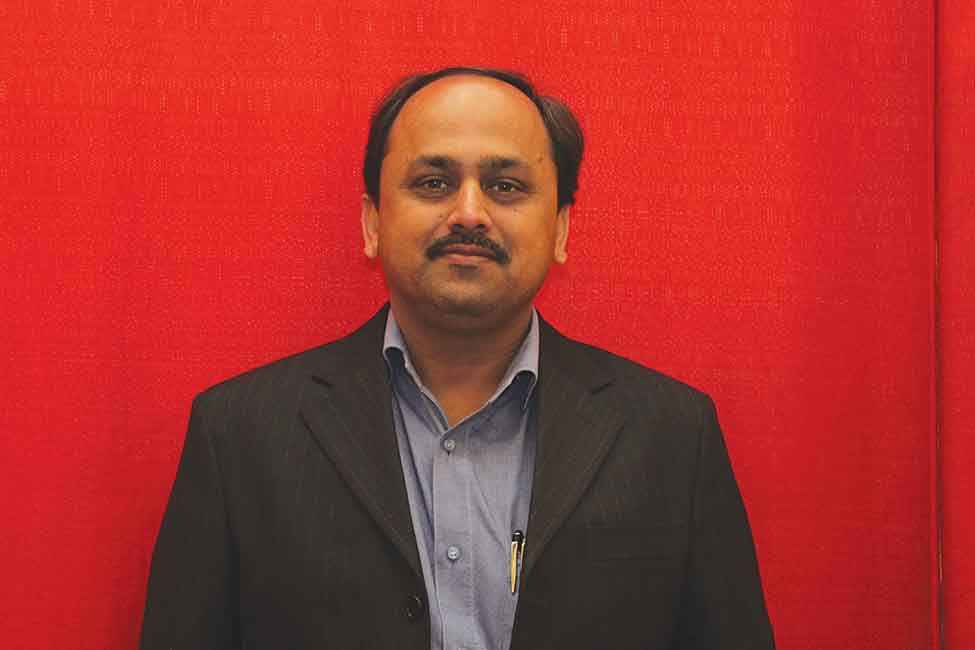 Mr. Bhavin Shah, Founder & EVP Sales & Marketing at Volansys
While it is essential to develop expertise in a specialisation among the ones mentioned above, it would also be important to figure out which industry you would be working in. There's no point being skilled if you are not satisfied with what you would be working with. As of now, multiple sectors in India are showing great demand for IoT. Here are a few significant ones –
Manufacturing – The manufacturing industry is generating one of the highest demands for IoT implementations in their processes. Connected factories and plants are more efficient, productive and overall smarter compared to their unconnected counterparts. Data shows that production can actually double in some cases.
The manufacturing industry is using historical as well as real time data to predict and avoid any factors that might affect production adversely. With sensors being implemented at every step of the manufacturing process, the actual status of factory floors is available for decision makers. Take the example of Sine Wave, a company that specializes in creating technological solutions for businesses. They created an IoT system to be used in mining operations for safety purposes. This browser based software platform is connected to devices being used within the mines and updates the status of operations in real time, allowing much better hazard resolution. Some of the leading global brands to have implemented IoT into their manufacturing processes successfully are Siemens, General Electric, Harley Davidson and Cisco.
Healthcare – Digitizing and streamlining healthcare data can have significant impact on availability of quality healthcare. On top of that, implementing the correct sensors could bring down patient monitoring cost and effort to a minimum, allowing hospitals to spend their resources in other areas that need them. A patient can actually stay at home with no loss in the efficiency of monitoring by doctors and nurses. One of the biggest concerns here is security, which can be solved by keeping the transmitted patient data anonymous and storing it locally at the hospital.
A relative expertise in the medical domain would be highly sought after in the field of medical IoT. A little more advanced aspect of medical IoT is the development of smart medicines to track medication regimes, treatment effectiveness and disease symptoms from within the body.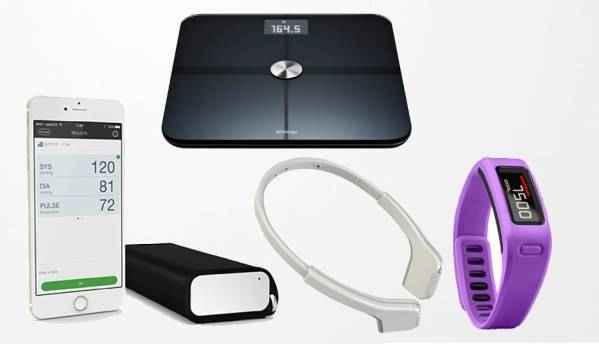 Transportation – Since the advent of GPS, the biggest issue faced in implementing traditional IT solution in transportation systems is their mobile nature. This is tackled ideally by smaller sizes of IoT devices and their low power requirements which allow for highly portable batteries. Fleet management is already being improved in leaps and bounds by implementing IoT in bus fleets. The logistics aspect of transportation is also using IoT to improve end to end visibility. And with consumer cars being made smart, connected cars are fair playground for IoT implementations – for things like maintenance and performance management.
Home Automation – Monitoring the performance of your appliances to remotely controlling the same, home is actually the perfect use case for IoT implementation. With the home automation industry itself showing a boom, demand for skilled IoT professionals in this segment is bound to increase soon.
Consumer products – There are a large number of gadgets being made for direct consumer use. "I think consumer as a segment is what's picking up because the products are more out there. For example, look at all these health and fitness bands you see. They are all in a sense IoT devices; have lots of sensors, track a lot of data for you that you or a health expert can analyse. So yes, there is a bigger market for consumer devices that is growing," says Dr. Kaustubh Nande, Country Marketing Head, ANSYS India.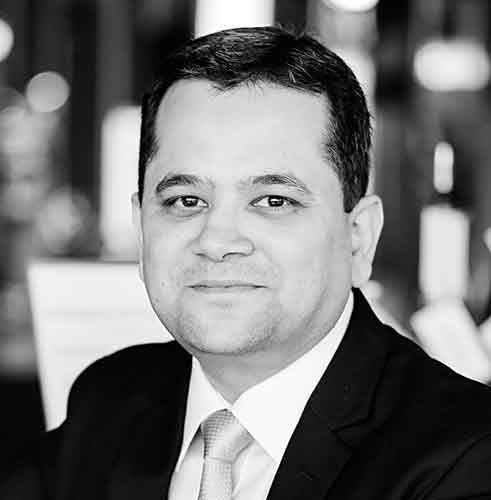 Dr. Kaustubh Nande, Country Marketing Head, ANSYS India
How to Prepare
Frankly speaking, there is a dearth of dedicated IoT training, especially at school and college level. Traditional curriculums do not contain IoT specific knowledge. That being said, there are certain advantages in being from the correct stream of learning. "There is no specific degree on IoT yet. However, given the breadth and depth of expertise that might be needed in IoT applications, some qualification or understanding of technology is required. I think you can segment IoT skills mainly into core engineering skills that could span across a number of technical areas. And naturally other skills related to the business of IoT would also be helpful if you're thinking of making a career in IoT related segments," says Dr. Kaustubh Nande.​
For example, if you want to enter IoT device manufacturing, skills in electrical, electronics and instrumentation engineering will be highly advantageous. A computer science background is a big plus for working in IoT data analytics, mobile apps and UI development. There might be more specialised offerings going forward. As Mr. Bhavin Shah puts it, "IoT could be considered as a separate discipline. Basic understanding of how the IoT Ecosystem – Cloud, Fog Computing, Data analytics, Gateways, Edge devices, etc along with what "Smart" actually means. Further, introduction to Smart Home, Smart Buildings, Smart Cities, Smart Health, Smart Energy, Smart Retail, Smart Manufacturing, etc. will help technical enthusiasts take up IoT as a career and contribute innovative solutions to the IoT industry".
Distinctly there are two stages of skilling yourself in IoT while you wait for traditional curriculums to change –
1. Self-training : There is no dearth of training available online in the segments mentioned above. Some really good platforms offer lots of free resources in Data Analysis, Mobile Application development, UI/UX development and more. Sitting through hours of videos might seem like a boring prospect, but some of these courses are actually designed to be assignment based. Some good resources are:
a. Data
b. Mobile
c. UI
2. DIY and Projects: There is no better way to learn than practical experience. Either take up IoT related topics as a school or college project, or if you are the self motivated kind, start your own personal pet project. DIY videos online are really helpful, along with a huge amount of support from the maker community. In fact, there are makerspaces and maker hubs created to help people learn IoT skills and build something on their own. Also, there is a huge marketplace for components now, readily available for the enthusiast. So go out there, buy those sensors and get working.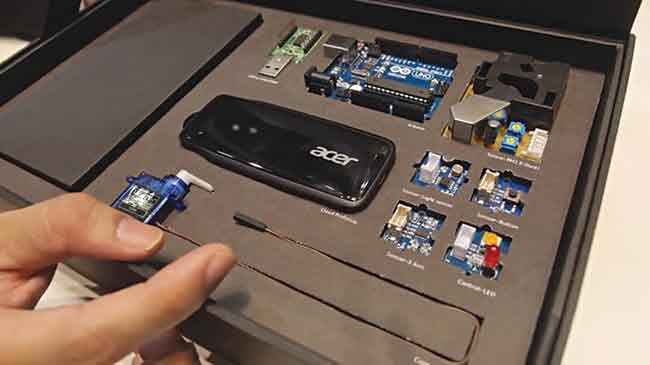 Acer Cloud Professor is a kit to get started on building IoT for the cloud
"There are so few people who know what to do, that IoT enabled candidates are commanding a 20-30% greater compensation than usual. For example, a 2 year experienced guy with the right IoT skills can earn around 6lpa now, which they most likely wouldn't in traditional industries. Since there is a need for specific skills right now, this will continue until these skills have greater availability", says Dr. Sumit, CEO – Gaia Smart Cities. He continues, "We are investing in increasing the available pool of skills. Like I had 8 students working with us over the summer, who were working on several technologies. Post their term, they would go back to their colleges and share their learnings as well as awareness about the skills needed in the IoT industry. At an industry level, NASSCOM is doing something good with the Centre of Excellence for IoT to encourage startups." Things are definitely afoot to spread IoT's reach wider and deeper.
In Conclusion
Don't make the mistake of assuming IoT is an Industry in itself. In that way, it is more similar to the IT services industry where work depends on demands from other industries. And it wouldn't be a surprise if it follows the same ups and downs that the IT industry has gone through, with the potential game-changer in both being automation. Ironically, IoT itself makes the individual trackable and accountable, as it provides unit level data in any process where it is implemented.
This particular field right now is all about learning things yourself. Until universities and colleges wake up and alter their curriculums to provide a much more standardised way of learning, keep the tinkerer in you alive.