UPDATE: The Dyson Pire Cool Link Air Purifier (Tower) has launched in India and is available for Rs 39,900.
Considering the amount of pollution that's enveloping the nation's capital, it's obvious you are looking to invest in an Air Purifier. There are quite a few available in India today. We recently got a chance to check out Dyson's Pure Cool Link Blue Air Purifier. The device has an interesting design and feature set on offer.
It sits 40 inches (roughly 3.3 feet) tall and weighs a little under 4 kg. To see how the device works we'd like to put it through its paces when it's sent to us for review. But on paper, the air purifier looks interesting and from the demo below, you can see all the features in action.
Dyson claims that the Pure Cool Link Blue Air Purifier automatically removes 99.95% of allergens and pollutants as small as 0.1 microns from the air. It also captures pollen, mold and bacteria. It has a 360° Glass HEPA Filter used to capture all the particles that would have otherwise been inhaled. This is something we'd like to look at when we get the purifier in for review.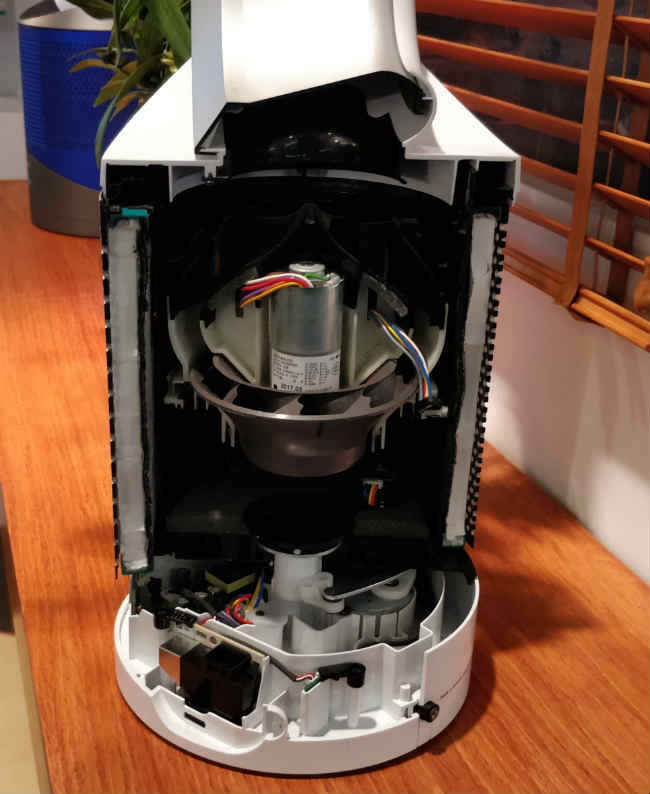 Dyson tell us that if you use the Air Purifier 24 hours a day, you will need to change the filter once in 6 months. If you run it for a couple of hours a day, then you can replace the filter once a year. Changing the filter is absolutely easy and can be done in a matter of seconds. It's worth noting though, that company recommendations are always based on ideal conditions, and Delhi is far from those conditions.
The 40 inch air purifier can cater to a room that's about 200 to 250 square feet, so one won't be enough for the average 2BHK home in India. You may have to invest in more than one. Again, that's true for every air purifier today. Companies rate the coverage based on a single large room. In a home, their are too many interruptions for one air purifier to be sufficient for the whole home.
Dyson has an app solution whereby you can control more than one air purifier from the comfort of your smartphone. The app will not only let you control the device, but will also give you information regarding the quality of the air in your room. You can monitor the change in quality from the comfort of the app. As far as power consumption is concerned, the Dyson Pure Cool Link Air Purifier consumes about 50W of energy, which is equal to what is consumed by a few light bulbs.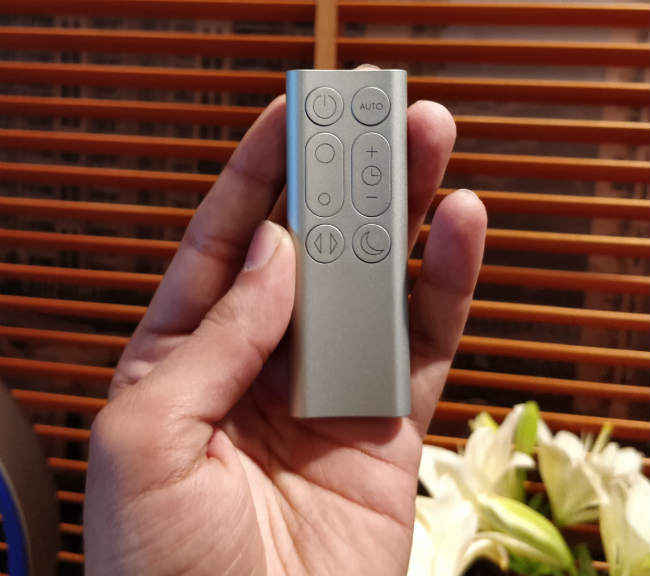 You don't need to delve into any settings when using the air purifier if you don't want to. It can automatically monitor and purify, and you can see this happen on the Dyson Link app.
In the video below, you can see a demo where smoke is released in an enclosed chamber and the air purifier sucks the smoke absorbing pollutants and giving you clean air to breathe.
From the demo and information that we received about the Dyson Pure Cool Link Air Purifier, it looks to be a very interesting product and you should keep an eye out for it when it launches at the beginning of 2018. However, we will hold our final thoughts on the device till we put it through its paces. Dyson will have a flagship store in Delhi and is expected to launch stores across the country. The Dyson Pure Cool Link Air Purifier will be available online as well.
You can check out our review of the Honeywell Airtouch S8 airpurifier here.