Imagine this – you are returning from office in your self-driven car and as you approach the garage, it recognises your car and opens the door. As you get down and are about to enter your home, your living room door does the same. Behind you, it locks again and the face scanner reactivates. As you enter, your house has already cooled itself to an ambient temperature because your AC had already sensed your impending arrival, while queuing up your favourite tracks on your connected music system. You ask your digital assistant to read out your personal emails, and at that very moment the music volume goes down and your email is read out via the same speakers. Your TV switches on to display the attached images and the lights in the room change colour to match the multimedia content on the screen. You close the emails with a gesture, ask your digital home assistant to turn up the music again. Finally, you get to relax and have some coffee that was just the right temperature, because you set the coffee maker via its app before you had left.
No, we are not describing a scene from a science fiction movie or the Jetsons animated show. Albeit in fragments, but home automation has eventually arrived at a juncture where it is no longer just another crowd-funded or in-the-labs piece of technology – it is here and it is ready, right here in India. From smart lighting to smart switches, connected video door lock panels to connected home entertainment systems, there are already multiple players, both startups and established entrants, vying for the best seat in this currently popular field of devices and solutions. In fact, there might be too many options, not all of which might measure up to the standards of the 'smart home' that you are visualising. So how do you go about automating your home? We've got you covered.
Automate what?
It has been quite a while since we started having apps for everything. We can say that there is some degree of automation in a lot of things we already do. Be it a fully automatic washing machine that knows exactly what to do with your laundry automatically or automatic parking assistance where your car helps you park it. While bringing this trend of automation to our homes, multiple avenues of automation are being sought and explored. An interesting story about a fully automated future home sounds nice, but before you automate your home, you need to do some analysis and understand what actually can be automated right now. You also need to determine to what degree you want your home to be automated. When it comes to devices, the essential categories are as follows -
Entrance Management - Digital door locks with audio/video support
Security - Panic buttons, sensors that detect gas leaks, heat, fire, intrusion, motion
Device Control - Smart switches, smart lights, thermostats, sprinklers, automated devices
Scene and Entertainment management - Saving and using profiles for multiple devices (like party mode), connected home entertainment system.
Automate how?
Whenever the topic of home automation comes up, one of the first topics of concern is connectivity. After all, you aren't replacing everything in your home with completely new gadgets that have totally new methods of operation! You're simply trying to automate the existing ones, and for that you need connectivity. There are mainly two ways in which home automation companies are approaching this. Let us find out more about both of them.
Local Wi-Fi+Internet connectivity with centralised hub
This approach usually involves installing a central hub somewhere in your home and allowing it to use your local Wi-Fi to connect to all the smart devices intended towards automation. The devices, on the other hand, will also be connected to the same Wi-Fi network. The on-board receivers will receive commands and the transmitters will provide status and usage data. And if the local network setup has internet access, most such setups can be controlled via an accompanying app, which more often than not forms the basis of controlling your smart home.
This Wi-Fi setup works in tandem with each device and its components. For example, converting a regular switchboard to a smart switch mostly involves inserting a separate switch controller module behind the switchboard. This module can receive on and off commands from the hub, and some can even support dimmer switches. A smart door lock would use image processing locally to identify a person at the door and control the locking mechanism accordingly. The lock can detect a forced intrusion if any and send you an alert on your phone via the hub. It completely depends on the implemented device as to how it will put the connectivity to use.
Infrared remote operated
Almost every device around the house is connected to a plug, and if it is not (like a curtain) then the process of automation might require it to be connected to one. And there are companies that are manufacturing plugs and switches with infrared sensors so that they can be controlled via IR blasters on smartphones or proprietary remotes provided by the manufacturer. This method often accompanies the Wi-Fi method as an additional perk, also because it is often the faster alternative. Although, this is not entirely applicable to devices that need more than a turn on/turn off functionality.
Indian automators
If what you've read so far makes you wish to visit your local market and buy some home automation stuff, hold onto your horses! Some of the best home automation solutions in India are being created by startups. Take Air from Leaf Technologies. It is a hub-based home automation system that comes with a slew of smart switches of various power levels and dimmable options. The first thing that you will notice is the design on this device. It is not just another bulky device that you will have to hide behind some box or panels in your home, you would want to flaunt this. Once you put that aside, this device does have features that puts it higher than just a smart switch controller. Air lets you lock your appliances so that they can't be used if you are away and alerts you about any intrusion once security mode is activated (using its motion and presence detectors). The switchboard also serves the purpose of a surge protector with its internal fuse and switches off devices when the hub senses that nobody is in the room. Most importantly, the accompanying smartphone app tries to learn your preferences and can schedule repetitive tasks.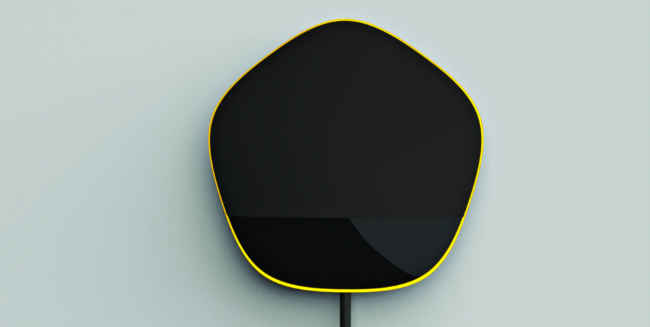 Air from Leaf Technologies has the looks and the features to make it a good choice
There are a number of options available which operate like Air, such as Cubical switches from Cubical technologies. Devoid of the advanced sensors, they are priced more flexibly between Rs. 6,000 and Rs.14,000 depending on the number of switches you choose and if you choose a cam at all. eGlu from Wizn systems takes this slightly further by throwing in smart tags and panic buttons as well. It lets you figure out the connections by yourself if you want, although we cannot assure you if it is truly DIY as it is not released yet.
There are some providers who are doing more than smart switches. Silvan home automation solutions is an overall home automation product that is designed to be incorporated right from the construction of the house. They have already worked with Lodha builders and Tata Housing, so they have already bagged in big clients. They offer products in all four of the categories that we mentioned earlier, although the pricing is only available on consultation. They are also into board room automation, hotel room automation, school security etc. This might be a good balance between comprehensive solutions and technical innovations, for instance, their smart camera can detect people loitering around your premises and send you alerts accordingly.
Another startup that is making quite a lot of noise in the Indian home automation scene is Inoho. Although it doesn't have a range of options, it does what it does well. It specialises in remote switches that can be controlled via an app. It was founded two years ago and has gone on to become one of the highest funded startups in this segment. Inoho's products are also available on Amazon at Rs. 11,999 for a starter kit that includes a controller and a 5.1 switchboard and Rs. 5,499 for 5.1 or 4.1 switchboard panels. Another startup that is making quite a lot of noise in the Indian home automation scene is Inoho. Although it doesn't have a range of options, it does what it does well. It specialises in remote switches that can be controlled via an app. It was founded two years ago and has gone on to become one of the highest funded startups in this segment. Inoho's products are also available on Amazon at Rs. 11,999 for a starter kit that includes a controller and a 5.1 switchboard and Rs. 5,499 for 5.1 or 4.1 switchboard panels.
Apart from startups, some established brands are also offering home automation solutions and you might just decide to go for reliability over other factors. Oakter offers kits at flexible price segments that include Smart plugs, thermostats and switchboards and range from Rs. 2,800 to Rs. 10,000 while letting you build your own kits. Anchor by Panasonic offers a premium range of products with its Ave Domina fully scalable home automation system as well as standalone products. Anchor's products are not being sold online and are available at a store near you as of now.
Global Standards
Almost every global software giant is now gradually getting involved in home automation, along with a number of manufacturers who have already made a global reputation in this field. Belkin, with its WeMo line of products, can be considered as a global equivalent of Inoho, with good reputation in whatever few products it is producing. Nest, currently owned by Google, makes some really well designed products. These guys designed the iPod after all. The Nest learning thermostat, which, as its name says, learns your cooling and heating preferences over a week of usage. Its other two products, the Nest smoke and Carbon Monoxide detector and the Nest smart camera are equally intuitive. The smart camera actually incorporates a feature called Nest Aware that you have to sign up for, which allows the camera to use advanced algorithms to separate false alarms from tree branches and harmless objects from actual intrusions and risks. It also does the same for sounds.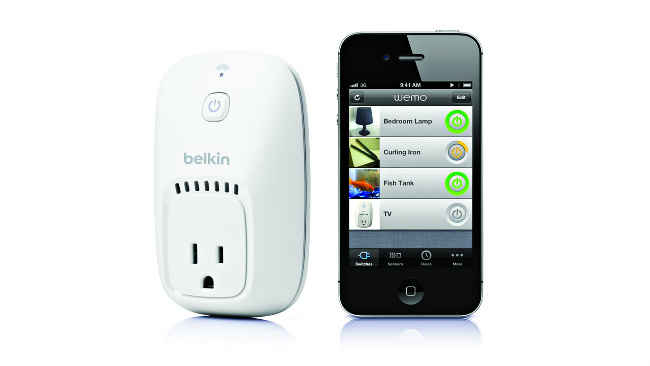 Belkin's WeMo line is quite popular globally as home automation devices
Considering the number of good brands out there with a number of good end products, it is not feasible to list all of them here. Rather, what's impossible to ignore is the rise of voice as the future of home automation. The idea of a perfectly automated home is one where you don't have to figure anything out and the home does everything for you. Voice is a natural interface for that level of automation, as it removes the need for buttons and allows you to operate your devices with natural language commands. Amazon's Echo with the virtual assistant Alexa can interact with hundreds of devices and services, and according to latest developments, it will soon be able to grasp your emotions and respond accordingly. No wonder Amazon is having trouble keeping these in stock. This is exactly why Google has also announced Google Home, their own version of the Echo.
Although Apple hasn't launched or announced a similar hub, what is has announced and released is Homekit. It's a framework for home automation that lets you make your devices talk to each other and lets you control your smart devices using Siri. This will be possible even when you are away from home (if you have a 3rd generation or higher Apple TV and they are connected to the same network). Apple has also included a Home app on iOS 10 for streamlined setup and control of your home from any iPhone, iPad or iPod touch running iOS 8.1 or later, or an Apple Watch with watchOS 2. According to Apple, over 50 manufacturers are making accessories for Homekit.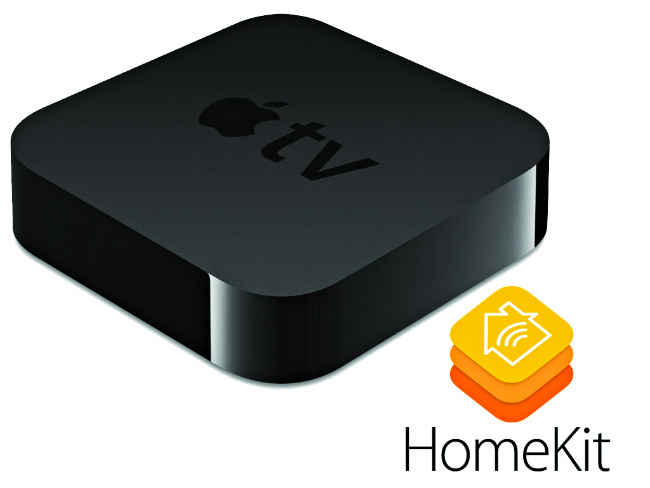 Given the popularity of iOS devices, HomeKit shows huge promise
The Future Home
We already have a lot of devices available that definitely seemed like science fiction even 10 years ago. With the growing proficiency of the voice interface, the perfect smart home that we described in the beginning soon might not be as imaginary as you think right now. It will surely feel more natural to just speak your plans out loud and have your devices work on them for you. For instance, making dinner plans? Simply speak out, "I'm making Pasta tonight for three friends with whom I'll watch football" and watch your home spring into action to make life easier for you.
This article was first published in July 2016 issue of Digit magazine. To read Digit's articles first, subscribe here or download the Digit e-magazine app for Android and iOS. You could also buy Digit's previous issues here.