2020 has been a great year for gaming, especially in terms of hardware. Not only did we see a whole new generation of consoles being launched, but we also saw a slew of new processors and GPUs. Yup, the next few years are looking great for gamers as a whole, irrespective of their preferences or budget. Regardless of the type of machine gamers end up playing on. One thing they should keep in mind is good audio. After all, even the most powerful gaming machine in the world will not offer a top-notch gaming experience without good audio.
Audio obviously plays a very important role in gaming. Not only does it enhance immersion, but it is also used by many developers as a gameplay mechanic. Subtle audio clues and help with anything from dodging attacks to finding in-game items. It is also a crucial component in multiplay gaming as it can give players a rough idea of any enemies that might be in the area. This neatly brings us to the HyperX Cloud Core 7.1 gaming headset.
HyperX is a pretty well-known name in the world of gaming headsets. The company's Cloud II headset was, and still is, quite a popular choice among gamers thanks to its combination of style, features and price. With its latest headset, the HyperX Cloud Core 7.1, the company aims to offer more of the same, but at a more affordable price point. Here's a quick overview of the HyperX Cloud Core 7.1.
Virtual surround sound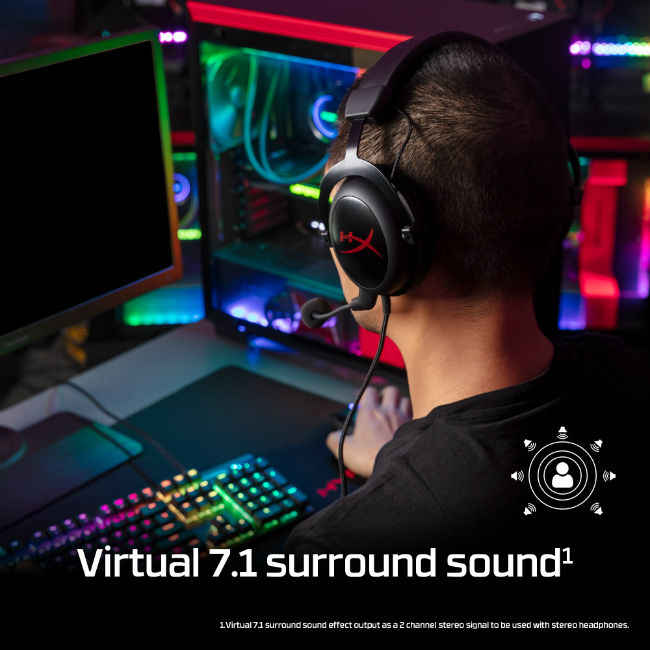 The HyperX Cloud Core 7.1 packs a digital signal processing card. This allows the headset to offer virtual 7.1 surround sound. This should ensure an even greater level of immersion as you game as it will allow for better spatial awareness. For example, you'll be able to see where an enemy might be just by listening to their footsteps.
Audio control box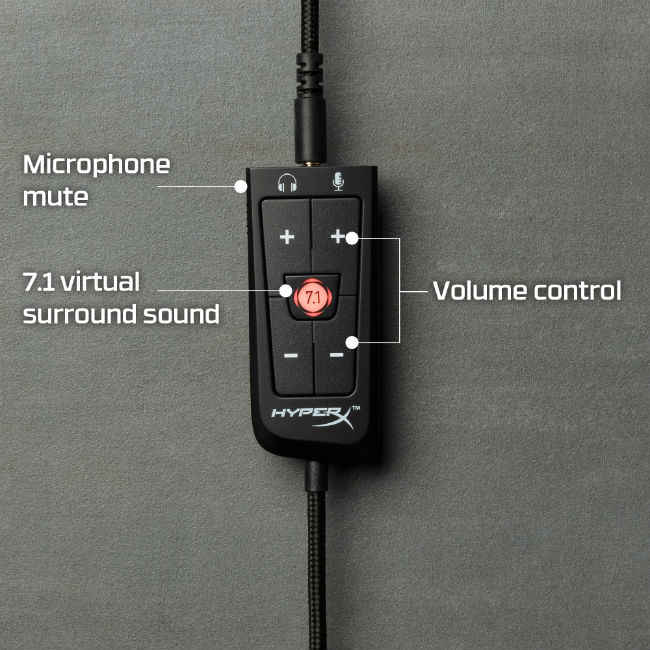 No one likes to pause their game right when the action gets intense. In order to ensure you don;t have to fiddle with the settings just to change the volume, the HyperX Cloud Core 7.1 comes with a USB audio box that allows you to change the volume of the speakers as well as the microphone. So you can change things on the fly.
Comfort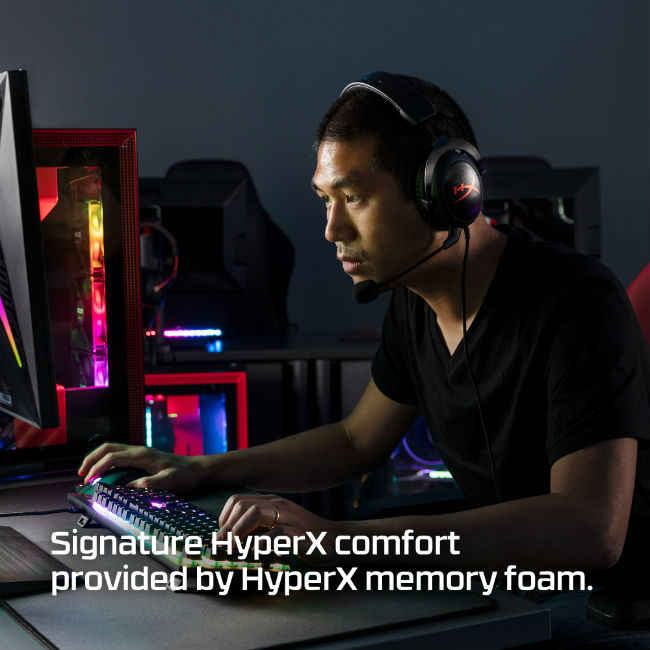 Gaming sessions can last anywhere from a few minutes, to a few hours. In order to ensure your ears and head aren't fatigued, the HyperX Cloud Core 7.1 comes with memory foam ear cups that are designed to nestle comfortably around your ears. This snug fit should not only ensure comfort, but also help cut out some of the ambient noise.
Noise-cancelling detachable microphone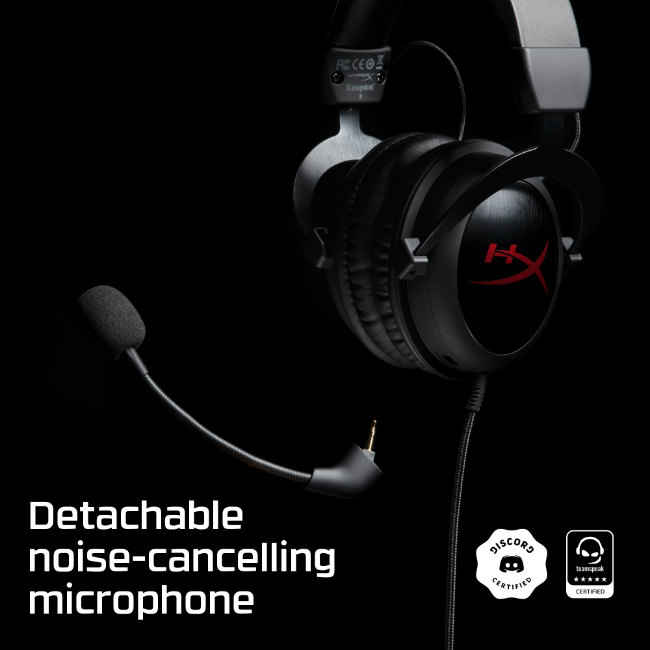 One of the coolest things about the HyperX Cloud Core 7.1 headset is that it offers a noise-cancelling microphone. This should ensure that any ambient noise isn't picked up by the microphone. This should ensure that your teammates are able to hear you clearly. This should also help streamers as they will be able to provide clear commentary on any game that they might be playing. This mic is also detachable, so it can be removed when playing single player games.
Compatibility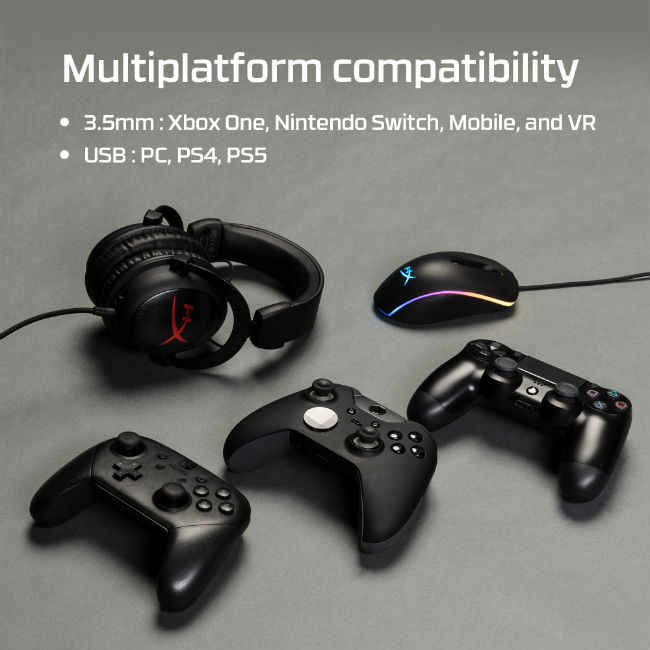 Another really cool feature of the HyperX Cloud Core 7.1 is the fact that it is compatible with pretty much every current gen gaming device. The USB audio control box is directly compatible with PCs and the PlayStation 4, while attaching a 3.5mm connection lets the headset be used with the Xbox One, Nintendo Switch and even smartphone. This companitility allows users to use a single headset for multiple devices without the need to buy any more.
That was a quick look at the HyperX Cloud Core 7.1 gaming headphones. Thanks to the range of features on offer, it makes for a compelling option for anyone looking for a pair of quality gaming headphones. Regardless of their gaming device. On top of all this, the headphones are also pretty reasonably priced. The HyperX Cloud Core 7.1 will be available at an MRP of Rs 8,490. However, it will be exclusively available on Amazon at a selling price of Rs 6,490.
[Sponsored Post]