Samsung is no stranger to quality audio products. The company offers a wide range of devices that have been keeping users around the globe happy, regardless of their taste in music. Now though, Samsung has decided to kick things up a notch with its newest offering, the Samsung Galaxy Buds2 Pro, a pair of TWS earbuds that are designed to satisfy even the most discerning audiophile.
Announced at the Samsung Unpacked event, the new Samsung Galaxy Buds2 Pro are priced at Rs 17.999, what makes the deal even sweeter is the ongoing cashback offer of Rs. 3,000, which brings down the effective final price to Rs. 14,999. The Samsung Buds2 Pro are available in three colour options - Graphite, White, and Bora Purple.
So what do you get with the Samsung Galaxy Buds2 Pro? Well, as you would expect, they have massive improvements in all the key areas, making it a very attractive proposition for anyone looking to buy pro-level TWS earbuds that ticks all the right boxes when it comes to high-quality audio, battery life and comfort. Let's quickly go through some cool new features it offers.
Music to your ears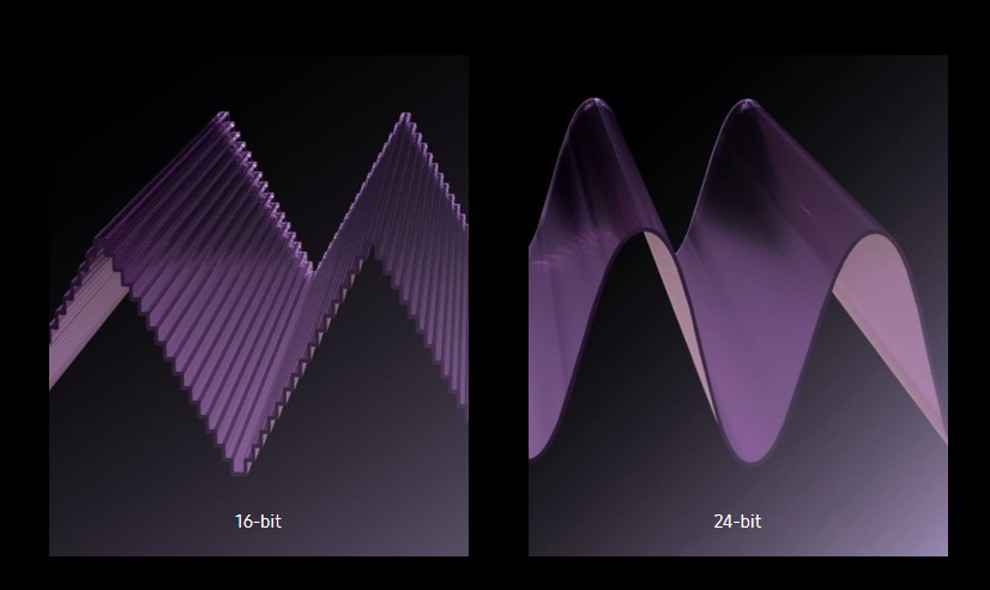 A key new addition to the Galaxy Buds2 Pro is the fact that it offers support for 24-bit audio. The upgraded Samsung Seamless Codec encodes the full 24-bit audio and is decoded via the device. The addition of this feature should allow higher quality audio playback. Music to the ears of any audiophile, literally! Using the 24bit Hi-Fi Processing along with a coaxial 2-way speaker (driver) setup, the Galaxy Buds2 Pro minimizes the perceptual sound loss to deliver audio quality that is way beyond what one would expect from TWS earbuds.
Crisp and clear audio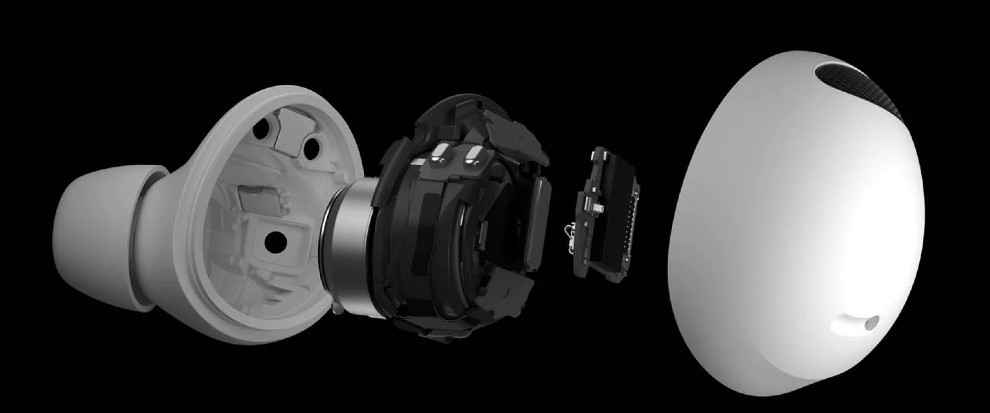 At the heart of the Samsung Galaxy Buds2 Pro is a 2-way speaker that allows for wide frequency response. The 5.3mm tweeter delivers crisp treble notes that are staples in instruments such as the guitar and violin, while the 10mm woofer is perfect for deep, punchy bass that is prevalent in hip-hop and dance music.
Smarter noise cancellation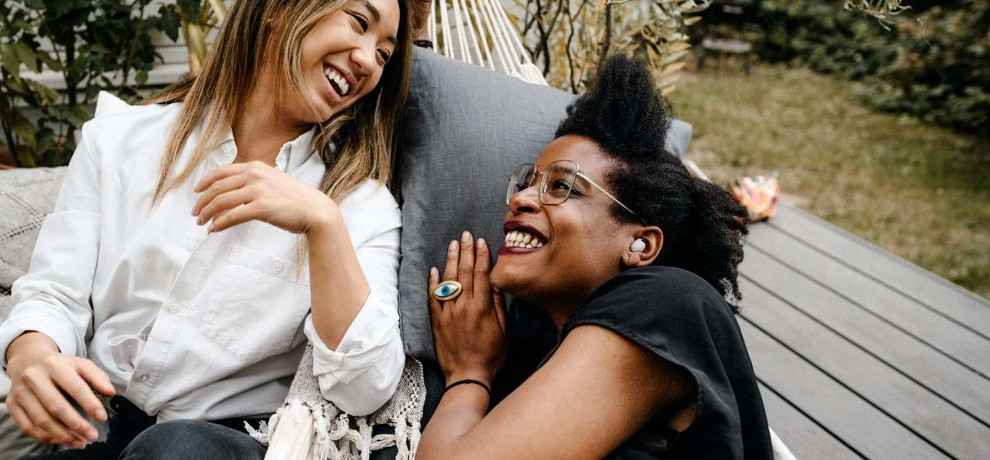 The Samsung Galaxy Buds2 Pro packs three high SNR (Signal-to-Noise) microphones for Active Noise Cancellation (ANC). This lets the earbuds track and eliminate even the faintest ambient noise better. This includes soft sounds such as the wind that is blowing around you. However, to ensure you aren't lost in your own world, the earbuds come with Voice Detect, automatically turning off ANC when it detects a conversation. So you won't even need to take off the earbuds. Samsung engineers have also increased the airflow between the vent hole and the nozzle grill on the Galaxy Buds2 Pro, thereby decreasing the muffing sound in a typical canal-type design.
Surround yourself with your music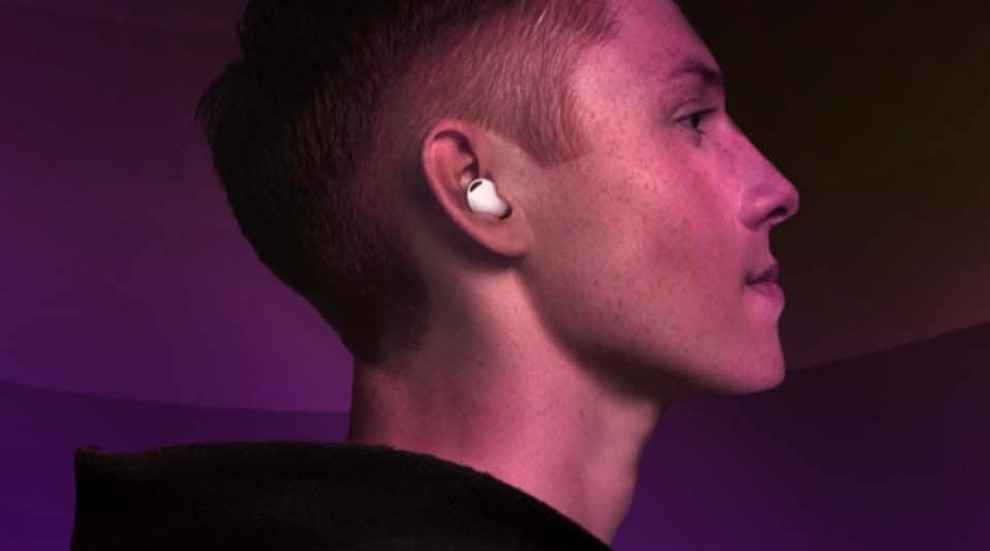 The Samsung Galaxy Buds2 Pro comes with Intelligent 360 Audio. This makes use of 360 Audio algorithms with direct multichannel (5.1ch / 7.1ch / Dolby Atmos) and Enhanced Dolby Head Tracking to create an immersive surround sound experience. This allows you to pinpoint the sound's location as you move your head, giving you a 360-degree audio experience.
It's all about comfort.
The Samsung Galaxy Buds2 Pro is specifically designed to give you a comfortable listening experience. So if you're running or dancing, the Samsung Galaxy Buds2 Pro is built to be securely attached to your ears. Furthermore, the Buds2 Pro are 15% smaller than its predecessors, and the updated ergonomics make for a very comfortable fit, even after several hours of use.
Say hello to Auto-Switch!
Yes, Samsung has expanded its Galaxy Buds ecosystem to Samsung TVs with the Auto-Switch feature that will automatically switch from TV to phone when you get a phone call, so you don't have to worry about switching between device sources when you get that phone call in the middle of watching your favourite TV show.
A significant upgrade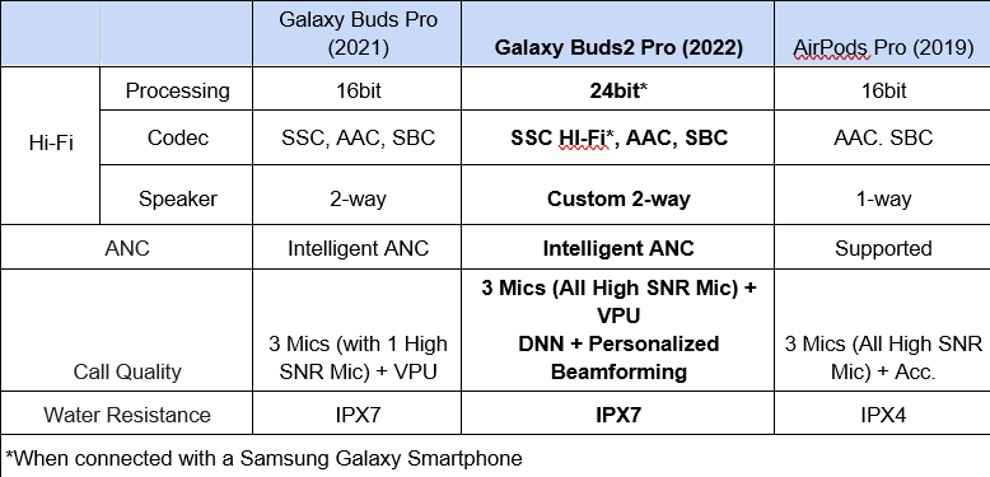 As you can see from the table below, Samsung has taken big strides in all the key areas to make the Galaxy Buds2 Pro a significant upgrade over the previous Galaxy Buds Pro that launched in 2021. If you already love your Galaxy Buds, you have enough and more reasons to upgrade to the Galaxy Buds2 Pro and experience the ultimate in audio quality and sophistication that it has on offer.
[Brand Story]