The May 2019 Binge Guide: What to watch on Netflix, Amazon Prime Video and Hotstar Premium this month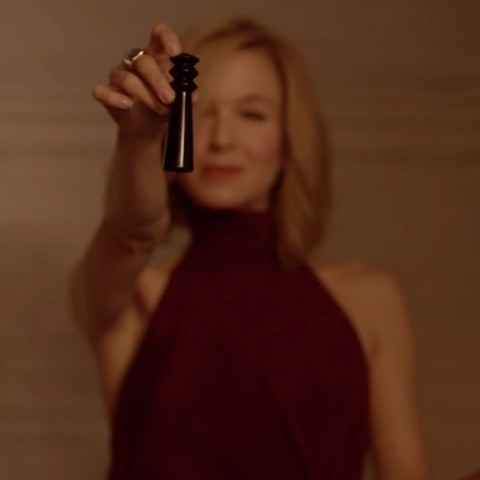 From the finale of Game of Thrones to a slew of new originals, May is gearing up to be an eventful month for binge watchers. There is a lot of new content to watch on the three big streaming platforms and here, we list everything new and worth watching coming to Netflix, Amazon Prime and Hotstar Premium in the month of May.
Dead To Me
Starring Christina Applegate and Linda Cardellini, Dead To Me is a Netflix Original about a a widow determined to solve her husband's recent hit-and-run murder and a free-spirited woman who has recently suffered her own tragic loss. Their story has been wrapped up into this 10-episode-long Dark Comedy created by Liz Feldman (2 Broke Girls, One Big Happy), diving into the painfully unfiltered, weirdly funny waters of grief, loss and forgiveness.
Release Date: May 3, 2019
Platform: Netflix
Trailer: Watch Here
What/If
What would you risk for a chance to have it all? Neo-noir social thriller What / If explores the ripple effects of what happens when acceptable people start doing unacceptable things. The season focuses on a mysterious woman's lucrative but dubious offer to a cash-strapped pair of San Francisco newlyweds. Starring Renee Zellweger, the 10-part series premieres at the end of May.
Release Date: May 24
Platform: Netflix
Trailer: Watch Here
The Society
A bunch of teens are mysteriously transported to a facsimile of their wealthy New England town, left without any trace of their parents. As they struggle to figure out what has happened to them and how to get home, they must establish order and form alliances if they want to survive. The series is a modern take on Lord of the Flies.
Release Date: May 10
Platform: Netflix
Trailer: Watch Here
Lucifer Season 4
Reeling from the aftermath of Chloe seeing his devil face, Lucifer faces a new challenge: Eve, the original sinner herself, is back. Does she want revenge for when he tempted her out of Eden oh so many years ago… or something else entirely?
Release Date: May 8
Platform: Netflix
Trailer: Watch Here
Wine Country
Starring Tina Fey, Rachel Dratch, Jason Schwartzman, Amy Poehler, Ana Gasteyer, Paula Pell, Cherry Jones, Emily Spivey and Maya Rudolph, Wine Country is a film about a scenic Napa getaway which turns into a tale of friendship, revelations and love. The comedy has been directed by Amy Poehler, Wine Country co-stars Tina Fey, Jason Schwartzman and Cherry Jones.
Release Date: May 10, 2019
Platform: Netflix
Trailer: Watch Here
The Last Summer
It's the Last Summer after high school ends a group of friends navigate new relationships before they head on to their future journeys. The Netflix original film stars Riverdale's Archie Andrews AKA K.J. Apa, Maia Mitchell, Jacob Latimore, Halston Sage, Sosie Bacon, Wolfgang Novogratz, Gabrielle Anwar, Ed Quinn, Jacob McCarthy, Mario Revolori, Gage Golightly, Norman Johnson, Jr. and Tyler Posey.
Release Date: May 3, 2019
Platform: Netflix
Trailer: Watch Here
When They See Us
Based on a true story, When They See Us will chronicle the notorious case of five teenagers of color, labeled the Central Park Five, who were convicted of a rape they did not commit. The four part limited series has been created by Ava DuVernay (Selma). Executive Producers Oprah Winfrey, Jonathan King, Robert De Niro, Jane Rosenthal, and Berry Welsh assisted DuVernay. The series stars a long list of Emmy and Academy Award winners and nominees like Michael K. Williams, Vera Farmiga, John Leguizamo, Felicity Huffman, Blair Underwood, Christopher Jackson and others.
Release Date: May 31, 2019
Platform: Netflix
Trailer: Watch Here
Sneaky Pete Season 3
Who is Marius Josipovic? Marius himself would like to know. He's feeling a pull toward the Bernhardt family. But he's not part of the family. He's a con-man. The chance to become more like a normal human being is enticing. It also scares him to death. This season all the members of the sneaky pete family explore their identity. It's a dangerous journey. They could lose themselves or their lives.
Release Date: May 10, 2019
Platform: Amazon Prime Video
Trailer: Watch Here
The Perfection
When troubled musical prodigy Charlotte (Allison Williams) seeks out Elizabeth (Logan Browning), the new star pupil of her former school, the encounter sends both musicians down a sinister path with shocking consequences.
Release Date: May 24
Platform: Netflix
Trailer: Watch Here
Game Of Thrones Series Finale
And finally, the grandest of them all! GoT will air a new episode for the last time ever, bringing this 8-year-long saga to an end this May. Who will sit on the Iron Throne in the end? The final revelation is eagerly awaited by fans around the world! But before that, two more episodes will air on May 5 (Episode 4) and May 12 (Episode 5).
Release Date: May 19, 2019
Platform: Hotstar Premium