The June 2019 Binge Guide: What to watch on Netflix, Hotstar and Amazon Prime Video this month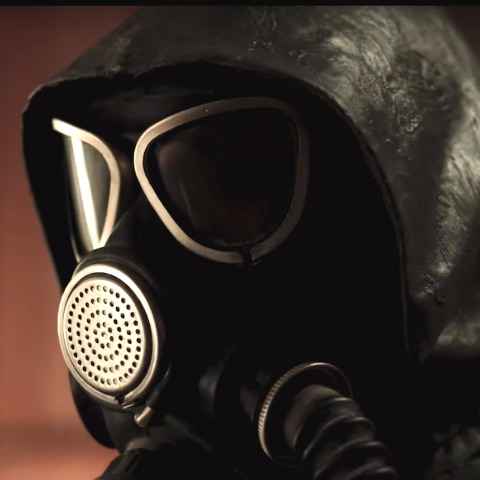 HIGHLIGHTS

June brings a mix of hit HBO and Netflix Originals returning to streaming screens. There are also a number of new titles to watch out for this month.
It's June and the sweltering hot summer is at its peak. It's time to get into those shorts and kick back for some much needed cool. Summer is one of the biggest seasons for streaming services and there's no dearth of some quality programming in the month of June. A bunch of Netflix and HBO originals return for Indian streaming audiences this month, in tow with a Hulu blockbuster (we'll tell you how to stream that in India). Some new names are also on the board this month, along with an Indian original sci-fi series. So without further ado, here's what's streaming in June.
Dark Season 2
Netflix's hit German supernatural drama Dark returns for a much awaited season 2 this June. This is the second cycle in the Dark trilogy which references to loops of time and a mystery spanning across 3 generations. Here's how Netflix describes the events of Season 3: "Jonas finds himself trapped in the future and desperately tries to return to 2020. Meanwhile, his friends Martha, Magnus, and Franziska are trying to uncover how Bartosz' is involved in the mysterious incidents occurring in their small hometown of Winden. More and more people are drawn into the events orchestrated by an obscure figure who seemingly controls everything that is connected throughout different time zones."
Platform: Netflix
Release Date: June 21, 2019
Big Little Lies Season 2
Season 1 of HBO's big-ticket murder-mystery Big Little Lies did surprisingly well with streaming audiences last year. Then again, it had the cast to back it up. Starring Reese Witherspoon, Nicole Kidman, Laura Dern, Shailene Woodley, Zoe Kravitz and Meryl Streep, Big Little Lies is back for a second haunt this June. A police hunt follows the final murder of season 1. Meryl Streep plays the disgruntled mother trying to find the truth behind her son's deadly fall. Will the perpetrators crack under pressure? Check out the trailer below.
Platform: Hotstar Premium
Release Date: June 9
Designated Survivor: Season 3
Why is Designated Survivor still making our Binge lists? Because sometimes you have nothing to watch and it's comforting to return to old habits. Designated Survivor lost the plot in season 2 and it was more of the same, episode after episode. Here's a show that does the tried and tested again and again, and people still seem to want more. Season 3 of the Kiefer Sutherland starrer gives it one more go and this time a re-election in America has President Kirkman up for the ultimate race for the first time. Will he overcome and overpower? Watch the trailer below.
Platform: Netflix
Release Date: June 7
The Handmaid's Tale Season 3
This beautiful Hulu original is so difficult to come by on popular streaming platforms in India, but the good news is that you might just get to stream it on SonyLIV this year. Season 1 and Season 2 of this epic battle for survival are already up on the SonyLIV premium platform, and we're anticipating that the new Season 3 will also make it to the platform once it's done streaming overseas. Three episodes of the dystopian story's new series are already out and this time, it's all about fighting back. Check out the trailer for Season 3 below.
Platform: SonyLIV (TBR)
Hulu Release Date: June 5
3%: Season Season 3
In season three, a year has gone by and the Shell, conceived as an alternative to the Offshore and the Inland, is established as a place where everyone is welcome. But a catastrophic sandstorm, along with a suspected malfunction, destroys its water and food supply. Threatened with hunger, villagers demand a Process to determine who deserves to remain in the Shell. What will it take for this new community to thrive?
Platform: Netflix
Release Date: June 7
The Chef Show
In The Chef Show actor/director Jon Favreau and award-winning Chef Roy Choi reunite after their critically acclaimed film Chef to embark on a new adventure. The two friends experiment with their favorite recipes and techniques, baking, cooking, exploring and collaborating with some of the biggest names in the entertainment and culinary world. Guests on The Chef Show include: Gwyneth Paltrow, Bill Burr, Robert Downey Jr, Tom Holland, Kevin Feige, and the Russo brothers, Andrew Rea, Evan Kleiman, Jazz Singsanong, Robert Rodriguez, David Chang, Aaron Franklin and many more.
Platform: Netflix
Release Date: June 6
I am Mother
Humankind is extinct and a robot is tasked with raising a teenage girl, the first of a new generation of humans. The pair's unique relationship is threatened when an injured stranger (Hilary Swank) arrives with the news that calls into question everything Daughter has been told about the outside world and her Mother's intentions.
Platform: Netflix
Release Date: June 6
Chernobyl
Chernobyl is a 5-part HBO miniseries about the Chernobyl Nuclear disaster. If you haven't watched it yet now is a good time to start since the series just ended and all five parts can be binged watched together. The series written by Craig Mazin, and directed by Johan Renck looks deep into one of the biggest nuclear catastrophe to ever occur and the massive cleanup effort that followed it. The series exposes many fundamental flaws in the political setup of erstwhile Soviet Union in the aftermath of the explosion of the RBMK nuclear reactor at Pripyat, Ukraine.
Platform: Hotstar Premium
Release Date: Already Streaming
Good Omens
Aziraphale and Crowley, of Heaven and Hell respectively, have grown rather fond of the Earth. So it's terrible news that it's about to end. The armies of Good and Evil are amassing. The Four Horsemen are ready to ride. Everything is going according to the Divine Plan…except that someone seems to have misplaced the Antichrist. Can our heroes find him and stop Armageddon before it's too late?
Platform: Amazon Prime
Release Date: May 31, 2019
Leila
Leila, a Netflix original starring Huma Qureshi, marketed as India's first dystopian story, is based on the book of the same name written by Prayaag Akbar. Leila is set in an imagined world, Aryavarta in which there is great suffering, extreme and totalitarian rules of engagement and fictional extremes constructed around an obsession with purity, communal and divisive societal dramas and grit.
Platform: Netflix
Release Date: June 13