The January 2019 Binge Guide: What to watch on Netflix, Hotstar and Amazon Prime Video this month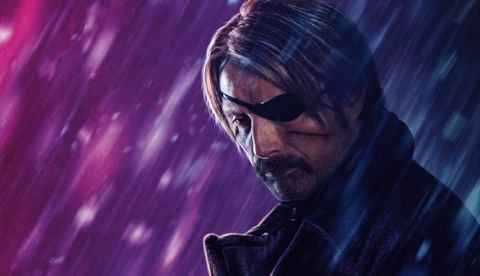 HIGHLIGHTS

New year and lot's of new content on the horizon, January will be a great month for streamers. Here is what you can watch on Netflix, Hotstar and amazon Prime Video this month.
January brings a great start to the year of streaming that lies ahead of us. For all those looking to cozy up in front of their TVs or latops this freezing winter, here's a fresh dose of binging content that's headed your way.
A Series of Unfortunate Events
The last and final season of Netflix's A Series of Unfortunate Events hit the platform this January. Season 3 of Lemony Snicket's A Series of Unfortunate Events has a total of 7 episodes you can stream and just like previous seasons, this one too features the misadventures of the Baudelaires as they search for a possible parent who survived and look for members of the elusive VFD. You might not agree with the ending of the series, but it's still worth a watch if you have invested in the first two seasons already.
Platform: Netflix
Release Date: Streaming Now
True Detective
Season 3 of HBO's anthology crime drama, True Detective will premiere on January 13. The lead is played by Academy Award winner Mahershala Ali who dons the role of detective Wayne Hays, while Stephen Dorff plays his partner detective Roland West. The reviews of the new season are in already and they sound quite promising. Can the show gain back the traction it lost in Season 2? We certainly hope so.
Platform: Hotstar Premium
Release Date: January 13
The Passage
The Passage is a Ridley Scott thriller where scientists are experimenting with a dangerous virus that could cure all disease, but may also wipe out the human race. The series is based on a Justin Cronin novel by the same name. While the trailer of the sci-fi drama makes it look just interesting enough to warrant streaming an episode or two, we will keep our thoughts to ourselves till we actually see the show.
Platform: Hotstar Premium
Release Date: January 15
The Grand Tour Season 3
Jeremy Clarkson, Richard Hammond and James May are back for the third season of Prime Original The Grand Tour. Watch as the trio continue their adventure and idiocy, travelling the world to drive everything from hypercars and Italian classics to RVs and American muscle.
Platform: Amazon Prime Video
Release Date: January 18
Marvel's The Punisher: Season 2
Netflix may have killed off Luke Cage, Iron Fist and Daredevil, but it still has Marvel's The Punisher and Jessica Jones in its kitty. This January, Frank Castle (Jon Bernthal) is back as the Punisher and Billy Russo (Ben Barnes) returns as Jigsaw wearing a new mask. Rumour has it that this could be the last season of the show so we hope Netflix makes it worth our while.
Platform: Netflix
Release Date: January 18
Polar
A Mads Mikkelsen movie where he plays a badass John Wick-style assassin, based on a graphic novel. What else do you want? Polar sees Mikkelsen play Duncan Vizla, aka The Black Kaiser, an assassin on the verge of retirement who finds himself being chased by younger killers courtesy his greedy boss. All hell breaks loose in the trailer cut on an original soundtrack by deadmau5! We can't wait for this one
Platform: Netflix
Release Date: January 25
Close
Netflix's description of close reads - "To protect an heiress from highly trained kidnappers, a lone security expert (Noomi Rapace) must unravel a sinister plot -- while striving to stay alive in this thrilling, female-driven action drama written & directed by Vicky Jewson." The trailer looks interesting enough, plus we love BAFTA Award nominee Noomi Rapace (The Girl with the Dragon Tattoo, Prometheus, What Happened to Monday) which is why Close makes it to this list. Check it out.
Platform: Netflix
Release Date: January 18