The December Binge Guide: What to stream on Netflix and Hotstar Premium this month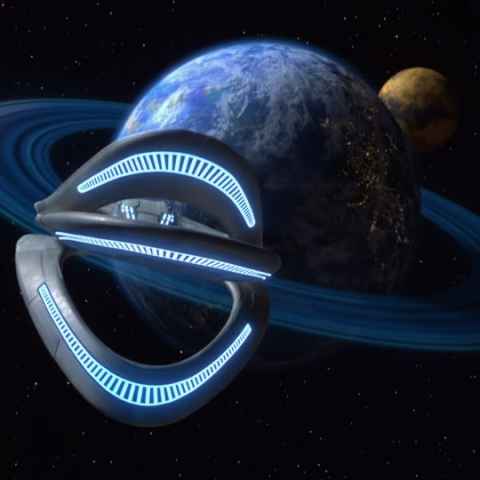 HIGHLIGHTS

Multiple new shows and films, along with some popular returning titles - Here is what you can binge watch on Netflix and Hotstar Premium in the month of December
It's the end of a fantastic year in the world of entertainment and while we evaluate our list of the best movies and TV shows of 2018, the month of December brings a lot of new titles to Netflix, while some popular ones are returning to Hotstar Premium. Here is what you can binge watch on both platforms this month.
Mowgli: Legend of The Jungle
Release Date: December 7
Platform: Netflix
Mowgli: Legend of the Jungle is a retelling of Rudyard Kipling's classic tale by Hollywood's most notable name in motion capture - Andy Serkis. As much as the cast and crew of Netflix's Mowgli: Legend of the Jungle excited me before I watched the film, the feeling it left me with after was that of disenchantment. However, you may have a different opinion, so go ahead and give this film a watch. If you want, you can read our review of the film here, and our interview with Director Andy Serkis and Actor Christian Bale here and here.
Bird Box
Release Date: December 21
Platform: Netflix
Bird Box is a sci-fi thriller starring Sarah Paulson (American Horror Story), Sandra Bullock and John Malkovich (Billions). The description and trailer of the movie got us pretty excited. Here's how it reads - "When a mysterious force decimates the world's population, only one thing is certain: if you see it, you take your life. Facing the unknown, Malorie finds love, hope and a new beginning only for it to unravel. Now she must flee with her two children down a treacherous river to the one place left that may offer sanctuary. But to survive, they'll have to undertake the perilous two-day journey blindfolded."
YOU
Release Date: December 26
Platform: Netflix
YOU is a Netflix Original Series starring Penn Badgley (Dan from Gossip Girl) and Elizabeth Lail (Dead of Summer). Badgley plays Joe Goldberg, an obsessive New Yorker who uses technology and social media to stalk and win the heart of Beck, played by Lail. Joe transforms himself from stalker to boyfriend while doing whatever it takes to eliminate all obstacles standing in his way — even if it means murder. "Set in today's 24/7 hyper-connected world, YOU explores how vulnerable we all are to stalking and manipulation online and in real life," reads Netflix's description of the series. Watch the trailer below.
Black Mirror Season 5
Release Date: December 28 (rumoured)
Platform: Netflix
Although there is no official release date for Black Mirror season 5, rumours circulating the web state that Netflix may release the fresh season of the dystopian sci-fi anthology on December 28. It is also rumoured that the first episode of Black Mirror season 5 will be called Bandersnatch, so it looks like Netflix plans to close the year on a high. There are no trailers out for the upcoming series, but we will update this article once we have any new information on the same.
Ellen DeGeneres: Relatable
Release Date: December 18
Platform: Netflix
This is Ellen DeGeneres' first stand-up special in 15 years. We're hoping to catch some good laughs here. Take a look at the trailer below.
The Innocent Man
Platform: Netflix
Release Date: December 14
The Innocent man is a docu-thriller based on best-seller author John Grisham's non-fiction novel by the same name. In this six-part documentary series, the film focuses on two murders that shook the small town of Ada, Oklahoma, in the 1980s — and the controversial chain of events that followed.
T@gged S3
Platform: Hotstar Premium
Release Date: December 7
T@gged is a modern-day thriller exploring the terrifying risks of social media, where violent videos from an unknown user target a group of high school students.
The Orville S2
Platform: Hotstar Premium
Release Date: December 30
Seth MacFarlane's this Star Trek-ish, sci-fi drama/comedy returns for a second season this December. The story of Orville revolves around the adventures of a spaceship crew in outer space, 400 years in future.
Chilling Adventures of Sabrina: A Midwinter's Tale
Platform: Netflix
Release Date: December 14
As the winter solstice approaches, Sabrina orchestrates an emotional séance with serious consequences, and Susie's merry plans turn menacing.