Rats, Russians and Romance -- These three Rs are crucial to the storyline of Stranger Things 3. Unlike the previous two instalments where the retro gang fight creatures from the Upside Down -- the Demogorgons and the Mind Flayer -- this time around, the children's party finds itself split into groups, uncovering secrets about a new Mall that's opened up in Hawkins, the arrival of a mysterious group of Russians and exploding rats. Yes, you heard that right!
The events of Stranger Things 3 pick up right where Season 2 ends. At the end of season 2, we see Eleven (Milly Bobby Brown) finally kissing Mike (Finn Wolfhard), the arrival of Mad Max (Sadie Sink) and Billy (Dacre Montgomery), and the brewing romance between Jonathan (Charlie Heaton) and Nancy (Natalia Dyer).
The Plot
A year and a season later, the gang of kids -- Mike, Dustin (Gaten Matarazzo), Lucas (Caleb McLaughlin), Will (Noah Schnapp), Max and El are well within their teens, complete with raging hormones and free spirits, the key traits of teenagehood. El and Mike can't keep their hands off of each other. High School is over for Nancy and Jonathan, and they both start internships at the Hawkins Post, a career well suited for the two sleuths given their role in unravelling mysteries past. Dustin returns home from camp in tow with a gigantic self-made ham radio called Cerebro, leaving behind an alleged mormon girlfriend named Suzie who he hopes to get in touch with using Cerebro. Will and Joyce (Winona Ryder) have somewhat recovered from the traumas of season 2, where Will is finally freed of the Shadow Monster and Joyce loses Bob (Sean Astin) to the demogorgons. Detective Jim Hopper (David Harbour) is now fully parenting El, dealing with dad-like insecurities when it comes to her dating Mike. Steve, now dating nobody, finds work at an ice cream parlour at the new mall. Lastly, Billy becomes a lifeguard at the public pool, with everyone from teenage girls to moms lusting after his big hair and good looks. Karen Wheeler, Nancy and Mike's mom, takes particular interest in him.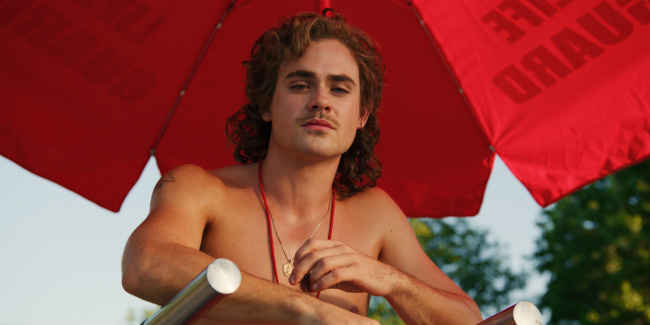 Meanwhile, at a strange and heavily protected Russian military base, a group of scientists are seen firing up a beam of electricity from a gigantic machine, trying to open what looks like the gate to the Upside Down, the very one El shuts with all her power in season 2.
Oozing 80s nostalgia, New Characters and more
Now that we have a basic foundation for season 3, let's talk about how the show looks. 80s nostalgia is abundant in Stranger Things 3. From the music to toys, cars to colourful clothes with geometric patterns, feathered hair and whale spouts to scenes where the teen gang sneak into the cinema to watch films like George Romero's Day of the Dead, the show has it all. Even the new Hawkins mall, called Star Court, adds to the 80s appeal, complete with mall chicks and cheezy shops.
What I like most about Season 3 is that it branches out from the main storyline, to include a wider range of characters and newer mysteries. For instance, we see Lucas' sister Erica play the comic relief and the saviour when the mystery behind the arrival of the Russians in Hawkins starts unwinding. We also see a bunch of new characters in the form of the a dangerously strong Russian military assassin, Billy's life guard colleagues and Nancy's chauvinistic seniors at the Hawkins Posts. These characters help portray the society as it was in the 80s, parochial, yet at the peak of bohemianism.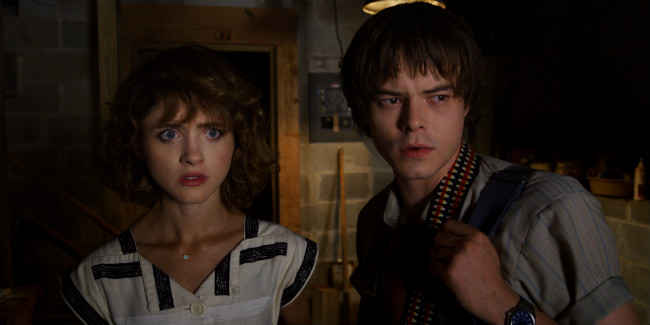 When things get real Strange...
You can tell things are about to become very strange right from the very beginning of the new season. Lights start randomly flickering throughout the town, a major power outage occurs, rats start collecting and eventually exploding at an abandoned steel works plant, fridge magnets start getting demagnetized and large quantities of boxes escorted by armed guards start arriving at the new mall. The ending of episode 1 sets the pace for it all. As Billy gets into a car accident at the end of epsiode 1, a chain of events is triggered tying in the two major mysteries of this season - the rats and the Russians.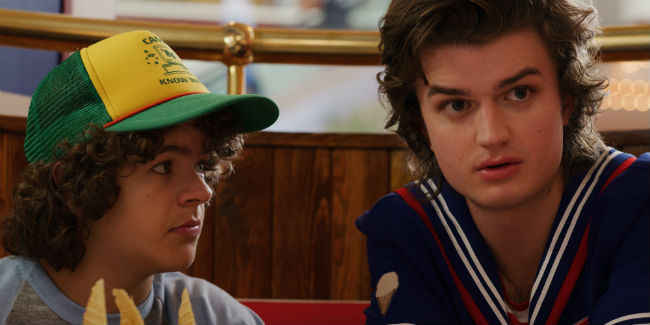 As the show progresses, we see the signature red lightning bolt through Hawkins. Until this moment, there is no mention of the return of the Mind Flayer A.K.A Shadow Monster or the Demogorgons, both of which got expelled from Hawkins in season 2. Nancy and Jonathan start investigating the rats going bonkers story after getting a call from a Hawkins resident named Mrs Driscoll. Billy starts experiencing visions and heat aversion, similar to what Will did when the Shadow Monster embodied him in Season 2. Meanwhile, Dustin's Cerebro intercepts a Russian radio broadcast and he seeks out Steve for help translating the same. This is where we see the gang divided. Mike and Lucas become more concerned with their respective romances with El and Max. Given their turbulent romantic lives, the duo naturally drift apart from Will. With Dustin also busy in his own quest against the Russians, Will feels excluded and left out. Here, as a viewer, I almost had a sense of nostalgia, thinking back to the times when all my friends started dating and I was left wondering why they don't spend as much time with me. Eventually, I grew up. Will does too, but only because he's left with no choice but to deal with the oncoming threat. A new monster starts forming in Hawkins, but you'll have to watch the show to find out just what it is.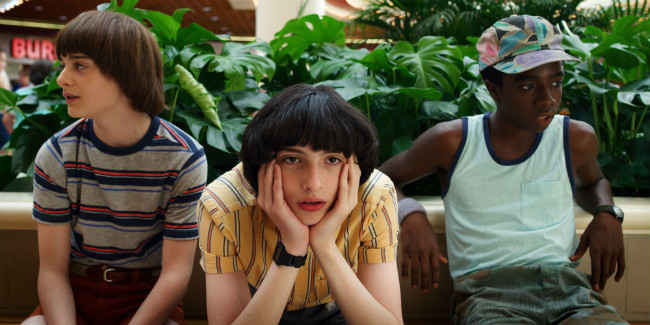 Setting the stage for Stranger Things 4
The play of relationships, both between the teens and the adults (Joyce and Hopper), carries out smoothly across all episodes. It does not seem forced, which is why there's not a dull moment in Stranger Things 3. The Duffer Brothers have stuck to their tried and tested formula of ending each episode with a cliffhanger to give the show more of a movie appeal rather than a TV series. Netflix shared six of the eight episodes with me for review, with several restrictions on what I could write before July 4, A.K.A the premiere date for Stranger Things 3. But from what I saw, this season, in my books, is the best Stranger Things season to date. We see many loose ends tied together and the purpose of certain characters is revealed in this season. Part three of this horror-thriller also sets the stage for the evolution of relationships between characters in the next season, which has already been confirmed. However, Netflix is yet to renew Stranger Things for a fourth instalment. Given how cool and fast-paced this new season is, It should be a no brainer for Netflix.