In an interview with Recode's Peter Kafka recently, Netflix's CEO made a passing remark about his competition in India. Reed Hastings mentioned companies like Hotstar, which Netflix has to contend against here, while his global competition is different. But Netflix, Amazon and Hotstar may have to look out for its biggest competitor yet — a certain company from Cupertino, California, called Apple.
The maker of the iPhone debuted its first television show on Apple Music this week. It's called Planet of the Apps, and it's a reality show that revolves around Silicon Valley and its entrepreneurial ecosystem. App developers take a 60 second ride on an escalator, making their pitch to a celebrity panel, who then swipe left or right depending how they liked the pitch. If even one of the panelists swipes right, the CEOs/founders get to give a demo, for a shot at getting one of the panelists as their mentor.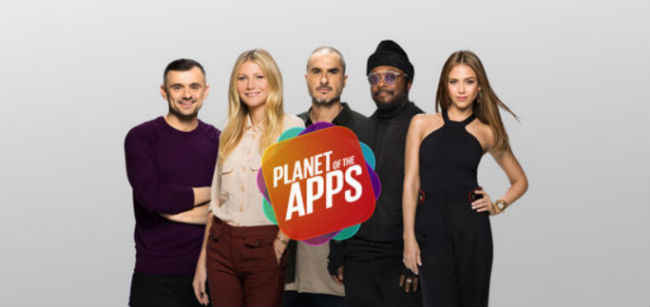 Hereon, the mentor and mentee work on the app, followed by yet another pitch in front of a real venture capital firm, asking them for funding. It's an interesting choice by Apple for its TV debut, but whether Planet of the Apps works or not, it shows intent on Apple's part. The company intends to produce content for people to watch on Apple Music, perhaps even through their Apple TVs (if you have one). The company is also working on a show with James Corden, which is expected to air on Apple Music eventually.
Why should Netflix and company be worried?
For all practical purposes, Planet of the Apps is a singular show that will perhaps interest a niche audience, including myself. But the show is proof of the kind of resources Apple has at its disposal. The celebrity panel of Jessica Alba, Gwyneth Paltrow, Will.I.Am and Gary Gary Vaynerchuk are obviously not easy to get. Apple even has Grammy-nominated radio DJ, Zane Lowe hosting the show. This just goes to show the kind of muscle Apple can bring into this ecosystem.
In his Recode interview, Hastings said his company doesn't want to be like Amazon Prime Video, later citing the fact that Amazon is going into sports and other arenas. Now, Amazon's doing that with its enormous buying power, and if there's one company that can match it, it's Apple. And not just with original shows, Apple can actually outbid some of the biggest companies when it comes to buying things it needs. When the company wanted to do a fingerprint sensor, it bought the company that made the best sensors, when it was moving into streaming music, Apple bought Beats Music, and so on.
For Netflix, this may not matter just yet, since the company aims to maintain a more niche audience, that wants to binge. But, it will have to make a note of Apple in the long run.
Subscribers
Tim Cook kicked off this year's WWDC announcing that Apple Music already has 27 million subscribers worldwide. These are paying subscribers, who have access to everything there is on Apple Music, including the new original shows Apple is bringing. That means Apple's content is already available to a huge user group, who can then tell their friends about these shows.
The number is dwarfed by Netflix and Amazon's individual 100-odd million global subscribers right now, but Apple's moving into streaming video for this precise reason. Apple wants to increase the customer base for Apple Music and it wants to do this by bringing users who want video, rather than just those interested in music. Both Netflix and Amazon have been big spenders in film festivals like Cannes, and it's not a far cry for Apple to start rivaling them soon. By doing that, Apple could easily build its catalogue and improve the value proposition in Apple Music.
Ecosystem
Over time, Apple has proved its penchant for getting users on its various services. Currently, you're paying for a video streaming service and a separate music streaming service. If Apple can provide enough original and purchased video on Apple Music, that means savings for you. You get to subscribe to one service that brings you both music and video, and that's an interesting proposition.
Even in India, iPhone users tend to buy more Apple products when they need them. An iPhone user goes and buys a Mac, or a Mac users is more willing to buy an iPhone than Android phones and so on. With its growing interest in India, Apple is sure to bring more of its ecosystem products, like the Apple TV and the newly announced Homepod to the country.
Considering that, Apple's services become the best ones for you to use, due to deeper integration. A Homepod will be more seamless when playing video/audio on Apple Music than a Netflix or Spotify. The same applies to an Apple TV, even though a Google Chromecast or Amazon Fire TV Stick is the cheaper solution. That gives Apple a huge advantage as far as ramping up subscribers is concerned. Apple's family plans also make it easier to have the provider pay for an entire family's streaming needs.
Late entrant
Despite all that, Apple is a late entrant to the video streaming business. However, this may in fact be a greater threat to competitors like Hotstar, Netflix, Amazon etc. If Apple is to gain subscribers to its services now, it's going to do so by taking subscribers away from competitors. The market isn't completely saturated yet, but the problem of cost, especially in countries like India, would mean that users will choose the service that suits them best, instead of paying for multiple services. It will eventually become synonymous to choosing between a Tata Sky and Airtel DTH etc.
Amazon Prime Video's subscription is the cheapest you can get in India right now. Users are more likely to subscribe to it too, not because Amazon has lots of content, but because you also get Amazon Prime membership on the e-commerce website. I know a bunch of people who already had Prime membership with no knowledge of the fact that they could also watch video on Prime Video. All of these people are streaming video on Prime Video now.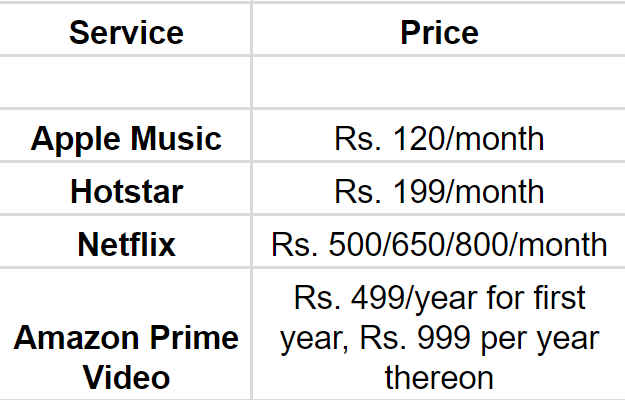 However, Prime Video will cost you about 1000 bucks per year from next year, while Apple Music costs you Rs. 1440 per year (Rs. 120/month). For that price, Apple is giving you both music and video, so the additional Rs. 440 actually comes out cheaper than joining yet another service. For instance, joining Gaana's charges you Rs. 999 per year. A subscription to Hotstar will cost you Rs. 2388 per year (Rs. 199/month), while Netflix will cost at least Rs. 6000 per year (min. Rs. 500/month). It's evident that buying separate video and audio services will be more expensive.
In integrating video and audio into Apple Music, Apple is not only improving the value proposition for existing subscribers, it also stands to gain new users from growing markets like India. So, while Planet of the Apps may not be the perfect start to its video streaming aspirations, it should have Apple's competitors watching the company closely. The show even reinforces this belief as an investor tells the entrepreneur, "Always be scared of Google and Apple."