Ever scoffed at someone who hasn't watched GoT? Are you always up to date with all the latest and catchiest music that hits the 'Billboard Hot 100' list? Are you patiently (NOT) waiting for the next season of your favourite series on Netflix? Well, then you have been infected with the pop culture bug. Industrialisation, affordable data and social media are catalysts for the pop culture craze in India. Everyone from pre-teens, teens, adults and even elderly people have submerged themselves in the giant tsunami that western pop culture is. However, Indian pop culture often gets eclipsed by this. Pop culture in India is becoming increasingly intriguing, new-age, and radical. Gone are the days of Ekta Kapoor TV series being one of the few media content you could consume, Indians are now served a plethora of content spread across several media outlets such as streaming series, films (we will cover short films), standup comedy, books, comics and many more. So, without much further ado, let's delve into some of the best Indian-origin pop culture that you can get into.
Streaming series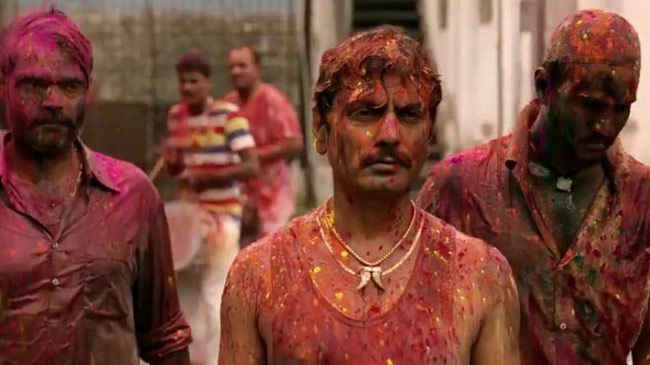 Sacred Games has achieved massive popularity in India
With the rise in adoption of western streaming apps in India, such as Netflix and Prime Video, streaming series have become extremely popular and tons of content is being generated on a daily basis for these platforms. Indian streaming apps, such as Hotstar, Voot, Sony LIV and MX player, have also seen a popularity boost in the past few years since consumers can catch up with TV series and cricket or football matches on these platforms on-the-go. Netflix, on the other hand, is home to some of the most critically-acclaimed Indian streaming series such as Sacred Games, Ghoul and Little Things. Radhika Apte is present in 2 out of these 3 shows we have listed, and the meme about her being 'Omnipresent' in Indian Netflix series went viral and stayed around the internet for quite some time. Regardless, we encourage you to check out Indian-origin Netflix and Amazon Prime shows that are nothing like the 'saas-bahu' sagas we are so used to witnessing on Indian TV channels. They talk about mature issues, have great storylines (for the most part) and free themselves from the shackles of censorship.
We recommend: Leila (2019), Sacred Games, Breathe, Smoke, Ghoul
Artists and bands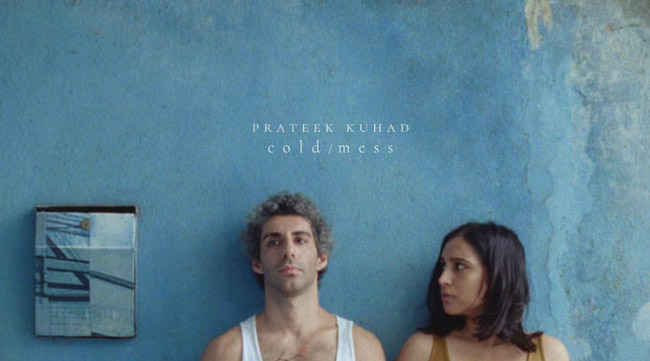 Cold/Mess by Prateek Kuhaad
India is brimming with musical talent, be it YouTube cover artists, indie bands, solo artists or more. While artists like Nucleya have redefined the Indian club scene, with a fusion of Hindi lyrics and electronic beats, artists like Shirley Sethia have delighted millions of YouTube frequenters with their commendable vocals. India even has a singing show called The Stage, where artists only sing English songs. Anushqa (Anushka Shahaney), a product of this show, is quite talented and has an amazingly unique voice. Prateek Kuhad is a heartthrob in the country, with his song Cold Mess delivering stirring lyrics and Tune Kaha featuring a catchy tune. Vidya Vox is another talented YouTube cover artist who sings fusions of Bollywood and English songs.
We recommend: Vidya Vox, Prateek Kuhad, Anushqa, Nucleya, Shirley Sethia, Chai Town (acapella), Coke Studio India

Books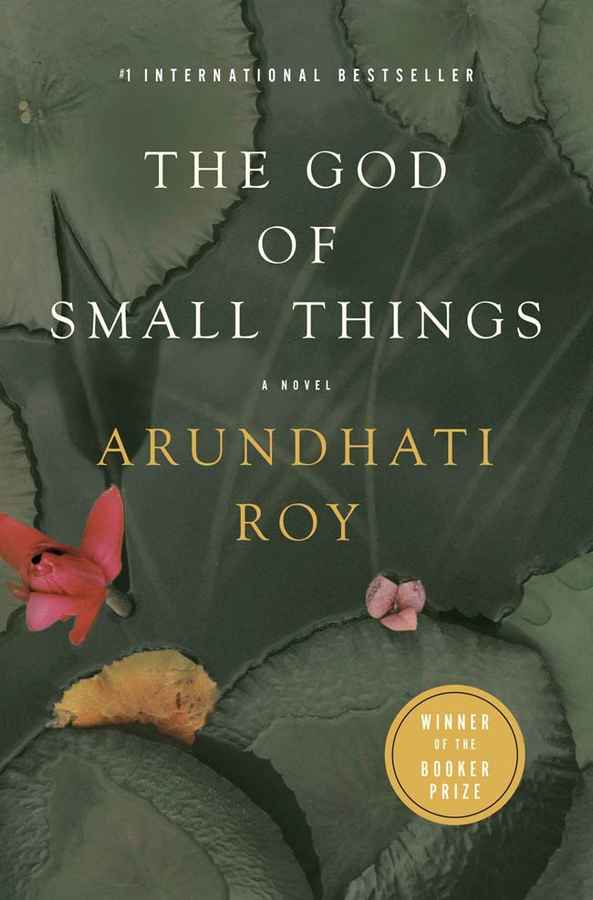 The God of Little Things won the Booker Prize
India's literary history and tradition span over 3,000 years. While Indian English literature has a relatively shorter history in India, it is still rich with plenty of award-winning and critically acclaimed books that you should definitely read. Arvind Adiga's White Tiger is a masterpiece and its take on social class disparities in contemporary India is quite refreshing. Palace of Illusions by Chitra Banerjee Divakaruni retells Mahabharata from Draupadi's perspective and is quite an interesting read. If you're looking for a fun read, you should check out Tamil Pulp Fiction, a book containing several pulp short stories which are brimming with action, cheesy lines, romance and drama. Last but definitely not the least, Arundhati Roy's The God of Small Things is a Booker-Prize-winning novel which discusses various issues such as the caste system, communism, and more.
We recommend: The God of Little Things, White Tiger, Palace of Illusions, The Guide, In Custody, Tamil Pulp Fiction
Content creators (YouTube)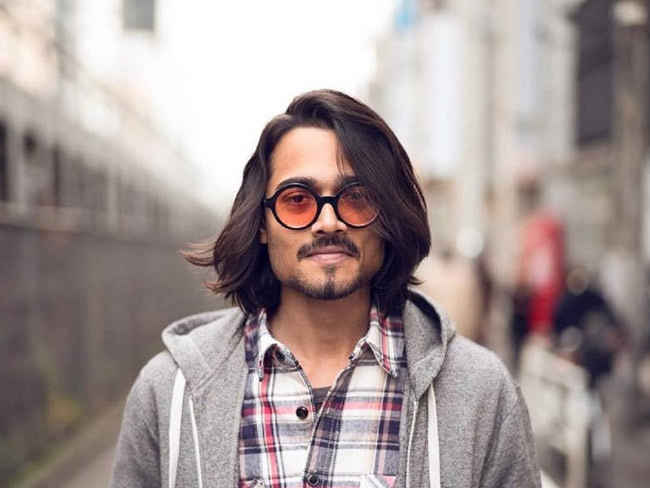 BB Ki Vines has over 14 million subscribers
YouTube has allowed tons of individuals to gain access to a space where they can showcase their talent and earn a living by following through their passion. As content creators in India or of Indian-origin go, we see two types emerge - content creators who follow a tried-and-true format and apply the Indian context to appeal of the masses in the country, and content creators who create themes and skits by working with Indian culture and its nuances. BB Ki Vines has garnered massive popularity by performing comedy skits where he enunciates Indian culture and its nuances, similar to Lily Singh who, like BB Ki Vines, plays several characters in her videos to generate a comedic effect. YouTubers like Technical Guruji and Geeky Ranjit are also immensely popular for their technology reviews, unboxings and more.
We recommend: BB Ki Vines, Superwoman, Technical Guruji, Geeky Ranjit, MostlySane
Standup comedians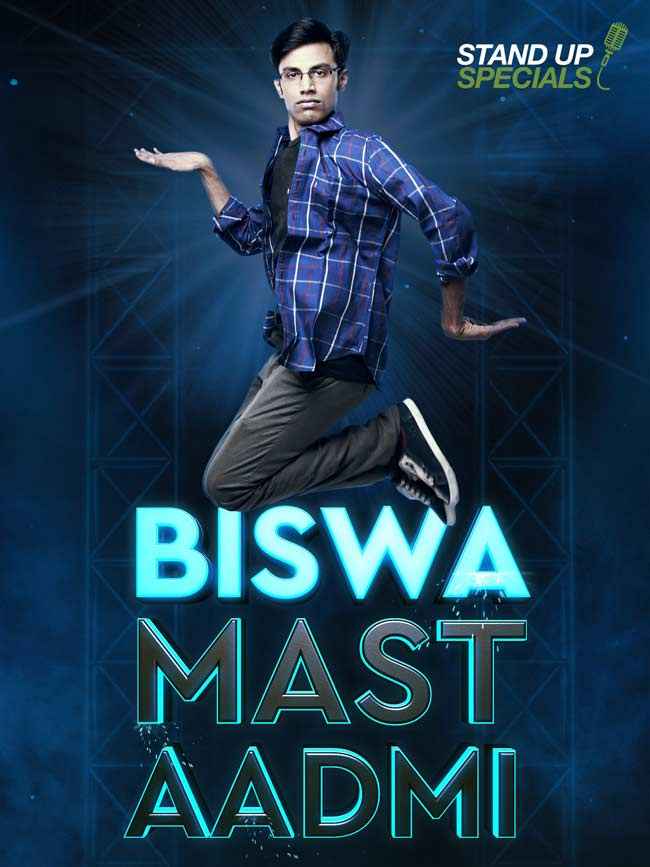 Biswa Mast Aadmi is on Amazon Prime
Standup Comedy has taken the country by storm. The current scenario of standup comedy in India is a peculiar blend of the Bollywood comedy veterans like Johnny Lever and Kadar Khan having the nation grapple at the stomachs due to unabashed laughter and the western form of comedy which is satirical and cynical. A decade ago, this kind of unapologetic content would cause a massive uproar and the public would have never been as appreciative to this art form as masses in India have evolved to be today. The era post-2010 has seen a colossal drift in the attitudes of the Indian audience being extremely tolerant and encouraging of this art form. Apart from the well-known, but hilarious nonetheless, standup comedians including Biswa 'Mast Aadmi', Kanan Gill and Kenny Sebastian, other lesser-known comedians like Sapan Verma, Neeti Palta and Abhishek Upmanyu also have hilarious acts that can bring you fits of laughter.
We recommend: Neeti Palta, Sapan Verma, Biswa Kalyan Rath, Kenny Sebastian, Abhishek Upmanyu, Daniel Fernandes, Kunal Kamra
Comics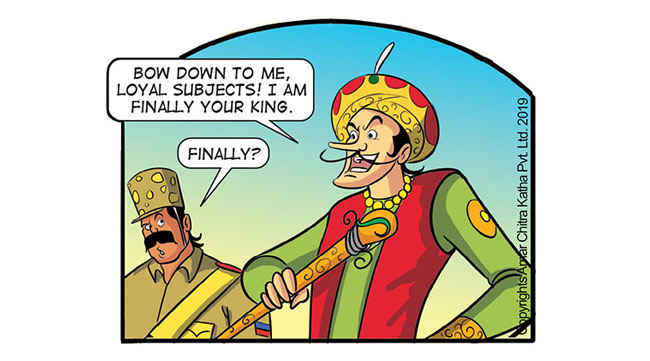 Fan-favourite, Tantri the Mantri, in Tinkle, is now finally the King!
90s and even 80s kids will fondly remember spending hours reading the good old Amar Chitra Katha comics in their childhood, reading enormous heaps of mythological stories, that don't just cater to Hindu mythologies. Who can forget waiting eagerly, every month, for their copy of Tinkle and once you got it, flipping through the pages to find out that Supandi did something stupid (again), Tantri's evil schemes to become King failed (again) and Shikari Shambu got lucky (AGAIN)? Ah, good times. Apart from these, Raj Comics has a plethora of interesting superhero comics such as Doga, Nagraj and more. These two are part of the team, Brahmand Rakshak (Protectors of the Universe). Avengers vibe anyone? Holy Cow Entertainment Comics also features plenty of interesting stories in their comics including Aghori, Shaitaan and Ravanayan.
We recommend: Raj Comics, Holy Cow Entertainment Comics, Amar Chitra Katha, Tinkle, Meta Desi Comics, Chariot Comics
Short films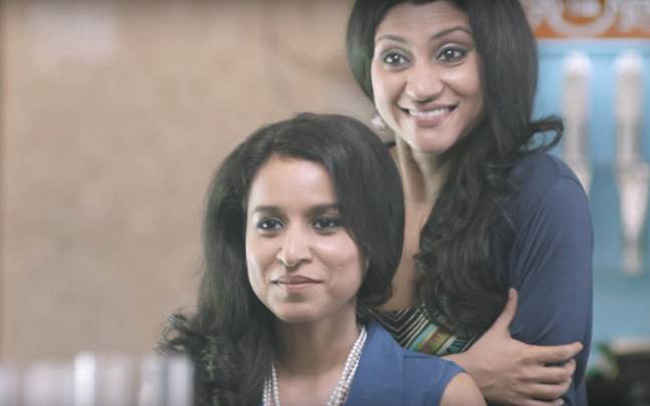 Nayantara's Necklace stars Konkana Sen Sharma and Tilotama Shome
In India, we have no shortness of creative geniuses who create some thought-provoking, simplistic but meaningful short films with excellent mise en scène, intriguing settings and gripping storylines. Konkana Sen Sharma starrer, Nayantara's Necklace talk about women's desires in an unusual manner. The Gatekeeper is an award-winning short film is a heartwarming and deep film about an old man who is charged to upkeep an isolated rail crossing and suffers from extreme alienation. Afterglow is yet another Indian short film with perfect casting, typical characterisation of a Parsi household and a seamless narrative.
We recommend: Nayantara's Necklace, Afterglow, The Gatekeeper, Bypass, Ahalya (another Radhika Apte starrer, maybe she is really omnipresent…)