Netflix's Enola Holmes is not so much a detective film, as it is a story about a child that refuses to follow the rules but still ends up saving the day. A feminist look at the Sherlock Holmes tale, Enola tells the story of the titular Enola Holmes, sister to Sherlock and Mycroft Holmes. Raised by her mother in seclusion, she grows into a young woman with a 'different' outlook on life. Not the typical Victorian schoolgirl we've all come to know but more of a wild child with a curiosity for the unknown. One day, Enola's mother goes missing, leaving very obvious clues and it's up to the plucky youngster to find her.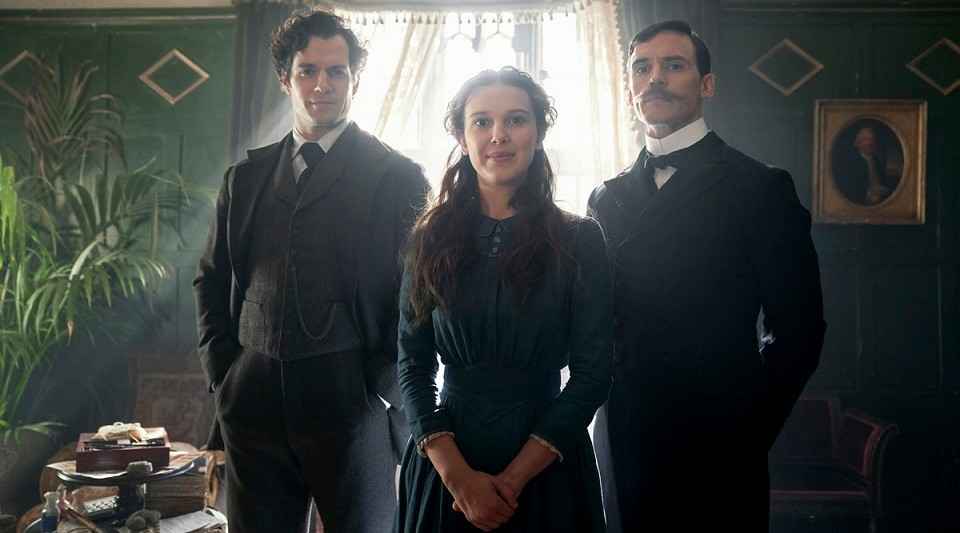 The film is directed by Harry Bradbeer, who's worked on lacklustre but critically acclaimed shows like Killing Eve and Fleabag so in some way the film is written to tick off checkboxes that when examined a little closer threaten to pull the film down as a whole. Based on the book of the same name, Enola Holmes stars Millie Bobby Brown (Stranger Things) as the titular character and a surprisingly dull Henry Cavill as Sherlock Holmes. The cast is rounded off by Helena Bonham Carter (Fight Club, The Harry Potter series) as Eudoria Holmes as well as Sam Calfin (The Nightingale) as Mycroft Holmes. The cast is no doubt impressive but with the material they're given, it's hard to fault them for their performances here. Millie Bobby Brown is the standout here, as it should be, and she is effervescent as Enola. Equally precocious and curious, she exudes film star magic and really lifts the film as a whole.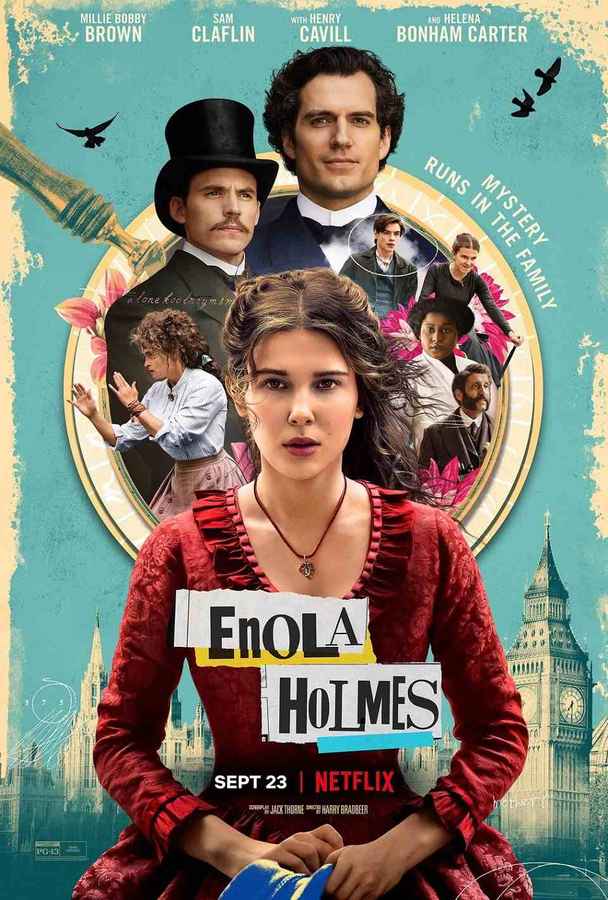 Cavill is written as the blandest and most uninspiring Holmes ever and it is by choice. I mean, it is Enola's film, after all. But the least the writers could have done is give his character some agency and from what we've seen and read, we're not sure the original writer nor the adaptation truly understand the character of Sherlock Holmes and it shows. Sherlock is dull and doesn't possess any of that rapier's wit that he's famous for. Sam Calfin who really opened our eyes as the villainous Captain Hawkins in The Nightingale is written as the moustache-twirling villain who actually has a moustache that he twirls! Subtlety is not one of Enola Holmes' more defining features. And, that is where the issues with the film begin. Enola Holmes is not subtle about its messaging and for the most part, it works. But where it does falter is when it drives the point at every single opportunity. This makes the film feel more like a lecture than a piece of fictional content. We're constantly told that Enola is a genius, but she never really shows it, apart from solving a few anagrams. We're told that Sherlock is a genius, but he's written more like an emotionally unavailable flake than the greatest detective the world had ever seen.
But, for children and particularly, young girls, Enola Holmes should be an enjoyable film. For young adults and regular movie buffs, Enola Holmes serves more as a checkbox rather than an actual exploration of character. The addition of Lord Tewksbury (Louis Partridge) as a love interest does nothing but drag the film on its two-hour runtime. If the film was maybe cut down to about 90 minutes, we could have had a more exciting and tighter film. But, as it stands, Enola Holmes is an empty adaptation of a hollow book that does not understand or remotely care about the character it is basing its world on.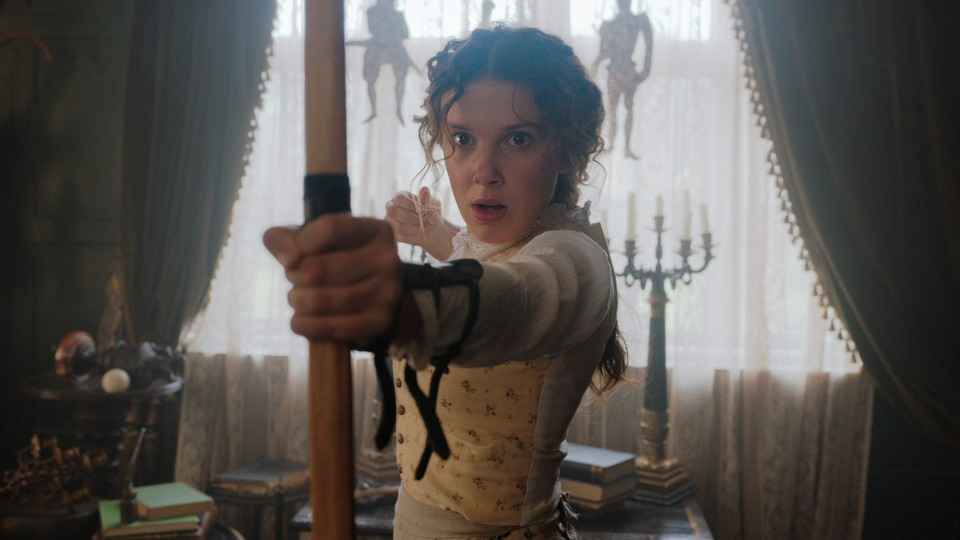 In conclusion, Enola Holmes will entertain young girls and maybe the odd adult but more often than not, if you peel away the thin layer of story, you'll find a film that is more concerned with checking the required boxes than actually telling an engaging and coherent story.
Enola Holmes premieres September 23 on Netflix.