Behind the scenes of Netflix's Mowgli: Director Andy Serkis talks about modernising Rudyard Kipling's classic using performance capture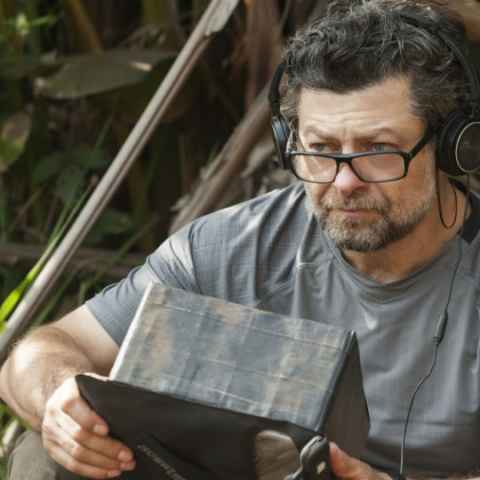 HIGHLIGHTS

Netflix hosted the World Premiere of Mowgli: Legend of the Jungle in Mumbai yesterday. Speaking to Digit.in ahead of the event, Director Andy Serkis talked about bringing this timeless tale to life.
Andy Serkis is THE name in Hollywood when it comes to performance capture. Not only has he played iconic mocap characters such as that of Caesar in Planet of the Apes, Gollum in Lord of The Rings, Snokes in Star Wars sequel trilogy and many more, he has also directed and acted in multiple video games, making him the ultimate contender for directing a live-action/animation version of Rudyard Kipling's classic - The Jungle Book. Serkis was brought on to helm Mowgli: Legend of the Jungle in 2014 and after three long years into the making, the film was acquired by Netflix from Warner Bros for a December 7 streaming release on the platform.
Netflix hosted the World Premiere of Mowgli: Legend of the Jungle in India yesterday, which saw cast member including Christian Bale, Freida Pinto, Louis Ashbourne Serkis and Rohan Chand walk the red carpet at Mumbai's famous Yash Raj Studios. Speaking to Digit.in ahead of the event, Director Andy Serkis talked about bringing this timeless tale to life. Here's an excerpt of that conversation.
The story of Mowgli and the Jungle book has been retold many times? What sets this film apart from previous renditions?
Serkis: This is a fateful retelling of the story which is going back to the time of the book. It's an emotional journey which is the portrayal of very complex character searching for his own identity. We are not being fantastical in the sense that if anything happens to Mowgli we know it's not for real. It feels like its grounded in historical, truthful. It is grittier than previous renditions.
The world of motion capture has changed a lot over the past few years and you've been at the center of it all. Can you share your experience with the technology from the early days of your career leading upto Mowgli?
Serkis: It has been an extraordinary journey that I have been lucky enough to be a part of. Just seeing the changes from motion capture to performance capture, which was basically a change from just capturing the body to capturing the face and facial expressions. Then being able to take the technology outside to locations, then to be able to use it not just for human like characters but be able to use the data from a performance to actually to inspire many more different characters, for instance snakes, wolves, bears, they are much much more complex in terms of the facial shapes to create, so it's been a gug change
Is it more challenging as an actor to do motion capture sequences?
Serkis: It doesn't make any difference. Just a different set of cameras capturing your performance instead of a film camera capturing your performance. It's a whole lot of other cameras other than a head mounted camera, but in terms of the essence of acting, there is no difference.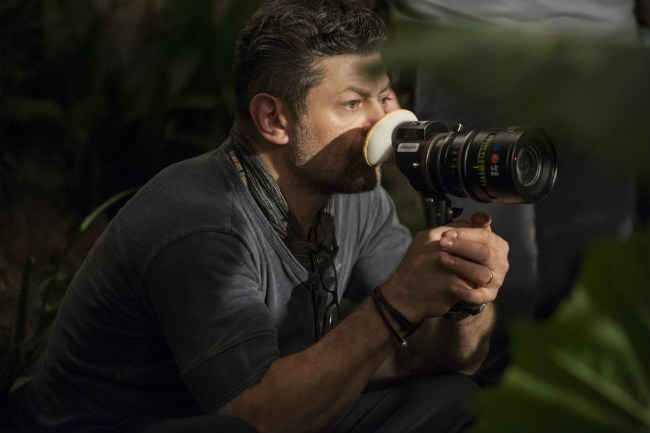 You are the face behind iconic characters like Gollum from LOTR, Snoke in Star Wars, Caesar in Planet of the Apes...You were the voice and mo-cap for King Bohan in Sony's Heavenly Sword and Monkey in Enslaved: Odyssey to the West. How do you don such diverse roles and mange to bring a unique personality to each one of them?
Serkis: It's about being bold enough to really believe that you are that character. It's about the power of the imagination. It's about really making yourself lose any inhibition and not be vain about seeing your face on the screen and actually want to thoroughly become something else. And that's the heart of it. What I love about acting is the art of transforming.
The Jungle book and Mowgli are very Indian in their roots. Can you talk about how that affected your decisions while making the movie?
Serkis: From day one, we attempted to not make a whitewashed version of the story, like many other adaptations have done. It is set in India, written by somebody who grew up in India, so the first person that came aboard, the very first collaborator that I had was Nitin Sawhney, who is a British-Indian composer. The design and placement of it (the film) is very Indian in nature. A lot of the cast is Indian. We also had Hindi speaking Indians in the village sequences, it was all very important.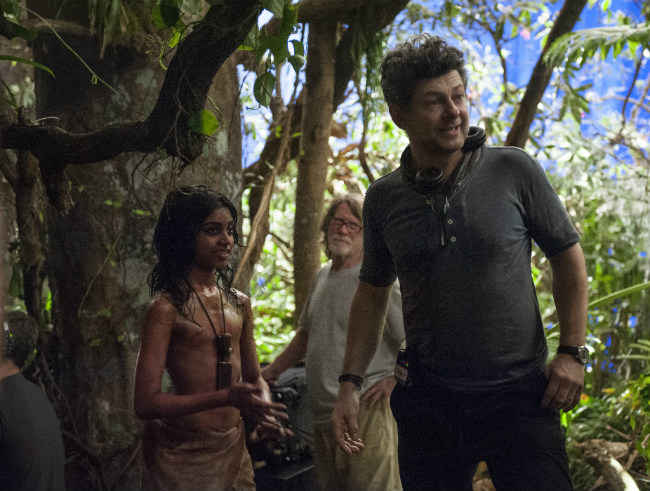 Since the text and origin of Mowgli is so dated, what is the message that the film is trying to get across in the modern context?
Serkis: There are many messages. We wanted it to be about the search for belonging. There are many people in this world who feel they don't particularly belong anywhere, that they have been displaced. The world is full of refugees in a way. That's what the story is about. It's about how do you find your home and knowing yourself and finding yourself. It's also about perilous situations. Places like the jungle are threatened by human beings and we've reached a tipping point in the world now where if we are not careful, we will lose these places of great beauty. I also wanted to somehow tap into the idea of colonisation, change and encroachment, and that's what the story is about.
As a director, how do feel about your film being acquired by Netflix and it releasing on a streaming platform instead of getting a traditional theatrical release?
Serkis: I am delighted that Netflix has acquired this because it's meant that we have a big global reach immediately. We are having a limited theatrical release so you can see it on the big screen as well. I am most thrilled that we are having our world premiere in Mumbai and that wouldn't have happened if we had gone down the traditional route.
Images courtesy: Netflix