Sony has added two new action cameras to its portfolio of imaging devices, and while they do not look radically activity-oriented, Sony seems to have packed in all the essentials that you would require from action cameras. While the FDR-X3000 is capable of shooting 4K UHD videos, the relatively less-impressive HDR-AS300 can shoot at 1080p at its best. Both the cameras include Exmor R sensors and Sony's BIONZ X image processors, and come bundled with underwater action rigs that allow the cameras to be used under up to 60 metres of water.
Another crucial element of the two cameras that Sony is flaunting is the advanced image stabilisation mechanism that will reportedly shoot smooth motion irrespective of whether you are jogging, cycling or simply walking. Called Balanced Optical SteadyShot (B.O.SS), Sony's own stabilisation technology takes four-axis motion in account when in active mode, and regulates movement of the entire optical apparatus within the camera to ensure smoothness in footage. Sony's B.O.SS Active mode has been hailed for rock solid performance in its previous video cameras, and putting this feature in an action camera can be crucial for professional videographers to adapt this technology. With B.O.SS Active, we also expect lesser barrel distortion and vignetting of image, along with the smoothness of videos.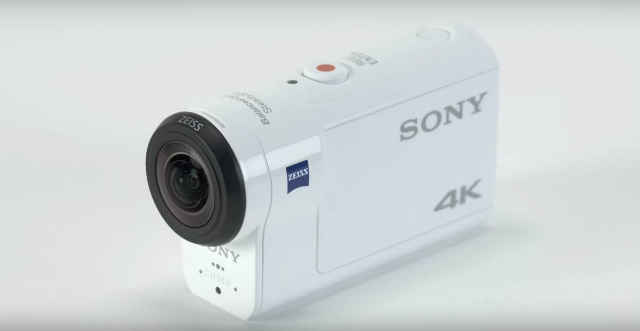 The Sony FDR-X3000 uses a ZEISS Tessar 17-32mm f/2.8 lens, and can toggle shutter speed between 1/30" and 1/10000". It can shoot Ultra HD (Not true 4K) videos at 30/25/24fps, and 1080p Full HD videos at 120/100fps in XAVC output, and max. 60fps in MP4 output. It also comes with built-in WiFi, Bluetooth and GPS integrated within the camera. It still retains a monaural speaker from its direct predecessor, the Sony FDR-X1000V. Two variants of the camera are on retail: The standard variant priced at $400, while the FDR-X3000R with a Live-View Remote is priced at $550.
The Sony HDR-AS300, meanwhile, is admittedly less enticing. It retains much of the internals (sensor, processor) from the X3000, but is capped at max video output of 1080p, hopefully at 60fps. This one also gets integrated wireless transmission capabilities, and comes in two variants - a standard version priced at $300, and the HDR-AS300R with Live-View remote at $450.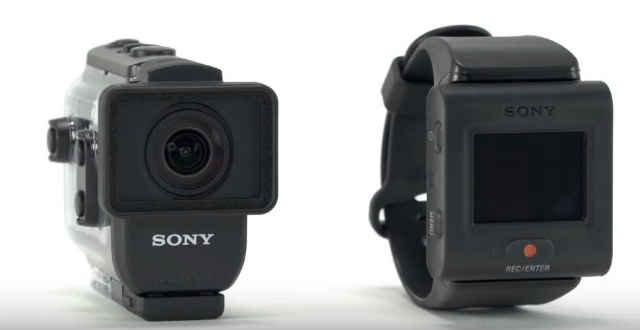 The reason why we are hyped up about the duo being unveiled in North America (and hopefully India, soon) is because these are action cameras that are capable of advanced image stabilisation. This particular feature can be crucial in improving all the action footage that we see around the world, with image stabilisation having the capability to lend a First-Person-Shooter perspective to stabilised videos. The FDR-X3000R, in particular, can shoot at 4K, along with one of the best image stabilisation techniques and dust, water and shockproof abilities.
The DJI Osmo, notably, brought 4K video recording to handheld stabilised cameras, and the output was really impressive. Although it is not an action camera (and we're pretty sure it's not meant to shoot underneath 60 metres of water), we have already seen how alluring stabilised video looks at 4K. Unfortunately, Sony has not upgraded the sensor size, and the new cameras only house a 1/2.5-inch type Exmor R CMOS sensor (the Osmo had a 1/2.3-inch type sensor inside).
Nevertheless, we would love to try it out for ourselves!