When Sony took to the stage to announce the new generation a7R full frame mirrorless camera, one particular line during the presentation stuck on. The Japanese technology and electronics giant have been constantly making cameras that receive critical praise from around the world, but the market share has not burgeoned that way it ideally should. That is majorly owing to the sheer brand strength that dedicated imaging companies Canon and Nikon possess, but this arises an important question - how do you overturn such impacts?
The Sony a7R III
The answer, in short, is the new Sony a7R III. Sony's impetus behind its professional full frame mirrorless camera range are the professionals themselves, which makes it quite natural that Sony's ideal way forward is to keep making more of the same. The Sony a7R III is one part of three cameras that Sony is placing big bets on, in the professional camera category. Alongside this new camera, the other two cameras are the Sony a7s II and the more recent Sony a9.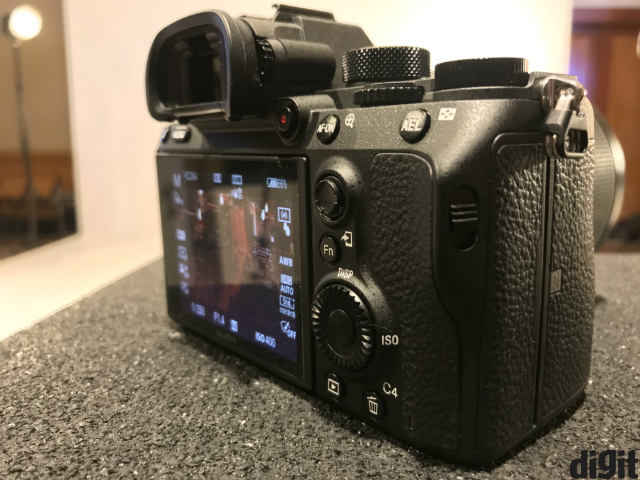 The new camera is placed at the ultra high resolution segment of flagship cameras. Sony has long since made its intentions clear that it wants to ditch DSLRs and go the mirrorless way, and in the mirrorless category, the Sony flagships are about as good as you can get. Within that, the new Sony a7R III has chipped up with a mammoth, 42.4-megapixel full frame 35mm sensor. This is further paired with a new, faster image processor, hybrid autofocus with a staggering 399 phase detection autofocus points and 425 contrast AF points, 5-axis image stabilisation with 5.5 stop exposure advantage, upper ISO limit of 102400, and 10fps continuous JPEG shooting with flash activated.
What does this mean?
To begin with, the 42.4-megapixel image sensor is one of the highest resolution full frame sensors that you can get around the world in this form factor. Sony's image processors have always been zippy as we've experienced with its DSLRs, but what Sony has now done is couple that with a 76-image buffer memory to further speed up the process. As a result, you can ideally and comfortably shoot in continuous shutter release mode, and instantly check the results as well. The Sony a7R III also seems to come with active image processing, as the photographs start loading even when the digital indicator on the touchscreen viewfinder states they are processing.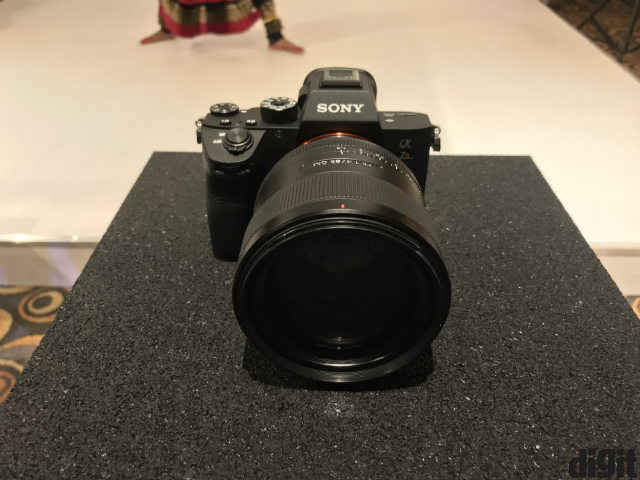 Furthermore, the a7R III aces focusing with excellent coverage of the total sensor area with focus points. The hybrid AF uses phase detection and contrast AF points in tandem, and that coupled with a superfast processor and excellent high ISO performance, at least on first impressions, seems to focus on just about any object in no time at all. The 5-axis image stabilisation compensates for 5.5 shutter speed stops. What this essentially means is that at any particular lighting condition, if you could expose an image to a particular shutter speed in any camera, you can underexpose the same photograph by 5.5 stops and get the same stability of image. In layman terms, you will get super stabilised results even at very slow shutter speeds. We've previously heard from Olympus, who stated that the maximum exposure compensation for image stabilisation is limited to 6.5 stops owing to the way our planet rotates. Of course, we could not thoroughly test Sony's 5.5-stop stabilisation advantage claim in the short time we spent with the camera, but this itself is a mighty promising feature in any camera.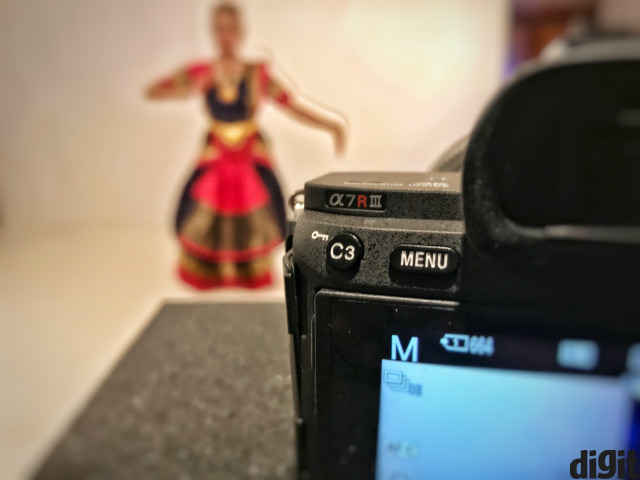 Native ISO support for the Sony a7R III is 32000, and the high limit goes all the way up to 102400. The Sony a7R III's ISO performance looks very promising as well, as in our initial results, we could comfortably shoot at ISO 6400 without even beginning to get bothered with image noise. This fits in perfectly well with the high resolution of the sensor and the accurate autofocus, all of which combined should technically allow you to shoot pretty extreme low light photographs. More when we get to review it, of course.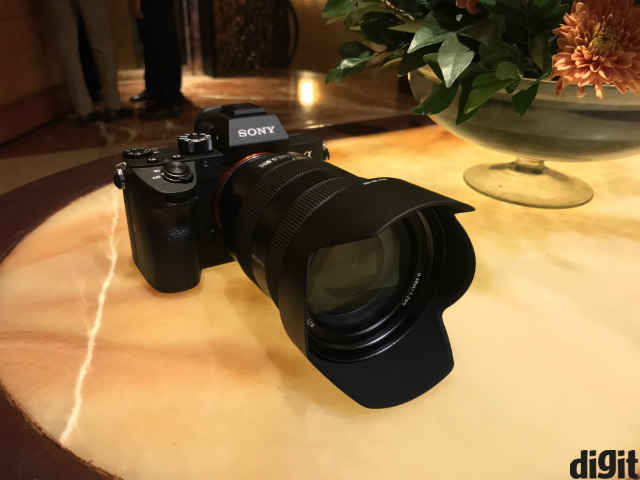 The Sony a7R III also comes with 14-stop wide dynamic range with S-Log 2/3 support, which should further contribute to colour precision in low light, at high ISOs. Combine this with the 8fps rated continuous shooting in RAW (10fps in JPEG), and wildlife photographers should have every reason to rejoice. The Sony a7R III also records 4K in HDR, and covers the sRGB colour gamut, which has been one of the key reasons why the Sony a7S II has been endeared by the professional filmmaking community. Even in India, a large section of commercials are shot with the a7S II, and with the a7R III's 5K full-pixel readout of videos, there's even more reason for Sony to find its space in the professional videography industry.
An incredibly well-heeled shooter
As Sony proudly presented upon launch, the a7R III has received the highest ever DxOMark rating for a mirrorless camera. It has even matched the formidable Nikon D850 when it comes to proficiency and versatility, and has been stated alongside legendary shooters like the medium format Pentax 645Z.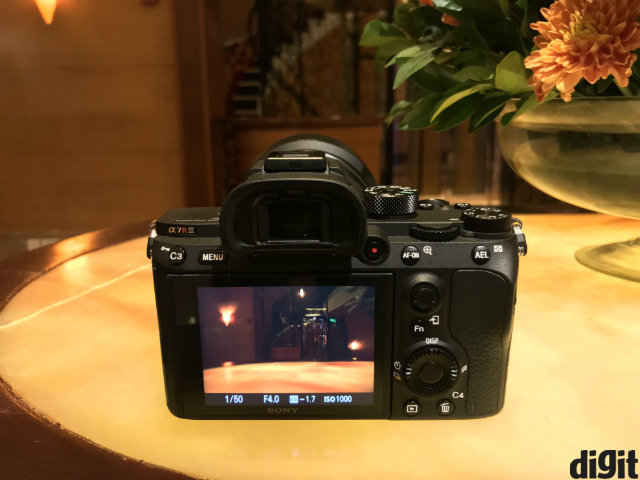 The reason for that is the sheer versatility of the Sony a7R III. One particular feature in the Sony a7R III - Pixel Shift, essentially creates a super-resolution composite image, maintaining the fine textures and details and in fact enriching them with the help of the incredible 5.5-stop image stabilisation. It is the way that this camera uses all of its abilities, is what makes it feel and work in a truly special way. The Sony a7R III also has a simple, straightforward and intuitive menu, where everything is laid out in a uniform way, and you can access any settings that you'd want to, without apprehension.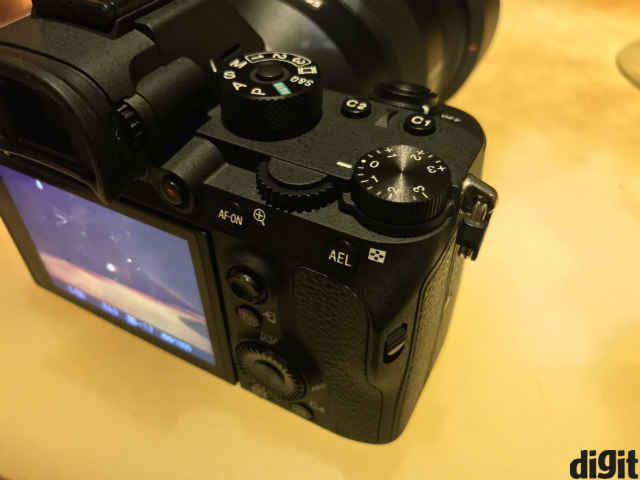 To sum up, the Sony a7R III has all the necessary bearings of a legend. It might just be the start of a legend in the making, one which raises Sony's market position and into the hands of more professionals in both photography and videography. At Rs. 2,60,990, it is not an affordable gadget, but what you get is a versatile interchangeable lens camera with no skulduggery and limit on what it can shoot. From our first one hour with the camera, we have been mighty impressed.