Over the last few years, Sigma has been making tremendous leaps in climbing up the reputation ladder. From a time when the name was just one of many in the third party lens manufacturer pool, the company now stands apart from all its earlier peers, often being compared to Zeiss. The Sigma Art series definitely earned the company some serious credibility as a third party lens manufacturer, but at the time, it was limited to prime lenses. With the introduction of the 24-70mm f/2.8 DG OS HSM, Sigma once again challenges the notion that first-party lenses are the best suited for your camera. Do they deliver?
Build and Design
The Sigma 24-70mm f/2.8 DG OS HSM is a full-frame lens with a Hyper Sonic Motor and optical image stabilization. It belongs to the infamous Art series and thus, has 19 elements arranges in 14 groups so as to offer superior optical performance. The optical assembly incorporates three SLD (Special Low Dispersion) elements to minimize chromatic aberrations. In Sigma's lineup, this is the most basic element for controlling chromatic aberration, with ELD (Extraordinary Low Dispersion) being one grade higher and FLD (F Low Dispersion) being the most superior. The aperture is constructed out of 9-blades to offer rounded bokeh.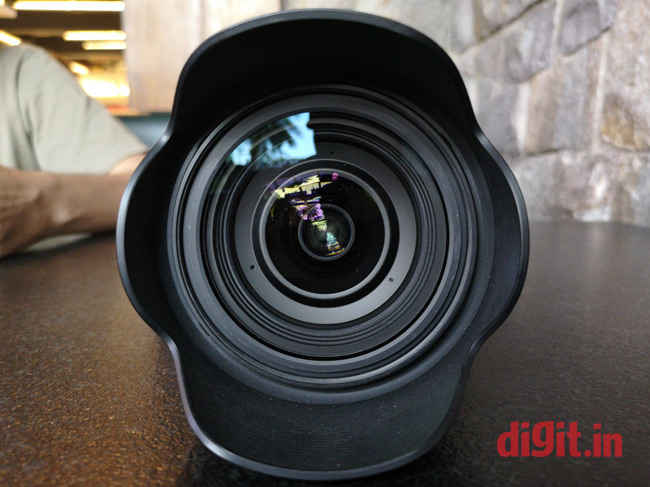 The lens offers superior construction in the form of a dust and splash resistant mount, which is great since the lens is made to be paired with professional, full-frame cameras from Nikon and Canon. Both the company's 24-70 f/2.8 lenses have full weather sealing, so Sigma needed to incorporate that as well. The weather sealing also relies on a filter being screwed into place above the front element, which makes things a little difficult for the Sigma. The filter thread on the Sigma 24-70mm f/2.8 DG OS HSM measures a whopping 82mm, meaning you're going to have to shell out big bucks for that UV filter.
What really stands out about the Sigma's build quality is the size and heft. While Canon has been working hard to reduce the size and weight of its 24-70 f/2.8 IS lens, Sigma has chosen to use the heft as a sign of quality and in that, it does not disappoint. Yes, the lens is big and pretty heavy weighing in a little over a kilo. While Canon's counterpart is definitely lighter at roughly 800 grams, it lacks optical image stabilization. Nikon's 24-70 f/2.8 does have Vibration Reduction but is 50 grams more heavy in comparison to the Sigma and more expensive. In terms of build and features, the Sigma definitely belongs in the ring with the top contenders.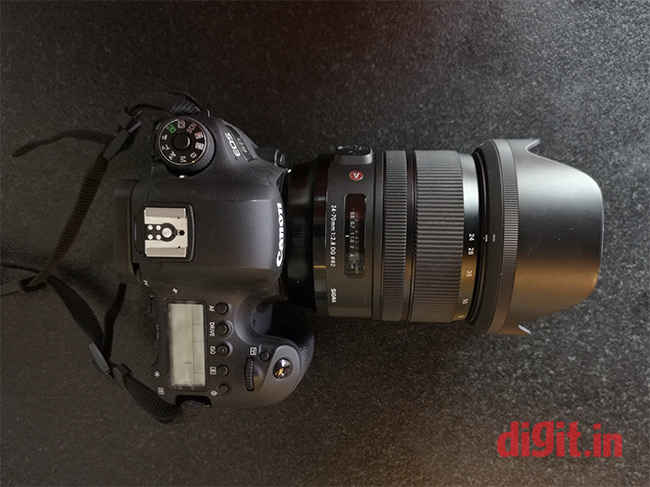 Performance
As well (or poorly) built a lens may be, it all really comes down to the quality of images that the lens helps produce. Sigma India sent over a Canon mount version of the lens and we tested it mounted on a Canon 6D MarkII. You've already seen some of the photos shot on this lens in our Canon 6D MarkII Review, but I'm going to share some very specific information with you around those photos that should help you decide on this lens one way or another.
Shooting the lens wide open at f/2.8 revealed a rather surprising result, at least for me. The Sigma, when focused on the eye of my friend, delivered tack sharp image. Yes, stopping the lens down to f/4.0 makes it even sharper. The skin tones in images captured by the Sigma 24-70mm f/2.8 DG OS HSM are also quite pleasing, with just enough contrast to increase the perceptual sharpness.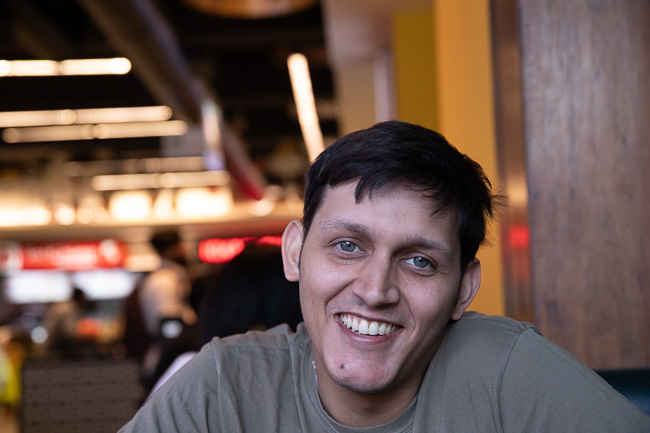 Straight out of camera JPEG
While shooting with the lens across genres, what was evident is the very well controlled amount of distortion. Even when shooting at the widest 24mm, the distortion is pretty acceptable for the most part, but you wouldn't want to shoot architecture or even close-quarter portraits with it.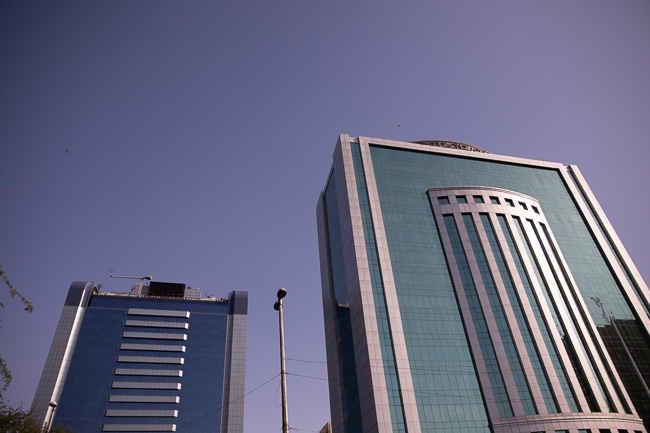 When it comes to focusing speed, the Sigma is fast, but not USM fast. Sigma has done a great job at reverse engineering the focusing algorithms and an even better job at fixing the back/front focusing problems their lenses once used to be plagued by. Instead, you get a fast, reliable motor that can lock focus on the most trying of subjects in the most challenging of light, of course, camera's AF system permitting.
You can see full resolution samples from the lens in our Flickr Galleries here.
Bottomline
The Sigma 24-70mm f/2.8 DG OS HSM is a lens that brings together two most asked for features together into one lens; a fast aperture and optical image stabilization to. The 24-70mm lens is one of the most versatile focal lengths, with every professional photographer having relied on it at least once in their career. While Canon's version of the lens lacks OIS, Nikon's is rather expensive. At Rs 1,17,800 (retail box price), the lens is still cheaper than both the Canon and Nikon counterparts. However, despite the lower price, there seems to be little to no compromise when it comes to optical quality, focusing performance and build quality. With that said, you should know that the lens is neither small nor light, so be prepared for a heavy setup if you're using this on your full-frame camera.