Camera makers today are churning out cameras with feature sets that ensure something for everyone. With multiple manufacturers offering a plethora of options each, picking a camera that would be best bang for the buck can be a daunting task, but fear not! We are here to break down the point-and-shoot camera market down for you, making sure that you are paying for exactly the features you want.
The point-and-shoot camera market is often considered to be "one giant pool of options", but the truth is, not all cameras are made equal. The point and shoot segment is now divided into sub-categories, all of which we will be shedding light on.
Basic Point and Shoot:
This is the most basic and therefore the cheapest of cameras a manufacturer has to offer. Designed mostly for beginners, the basic point-and-shoot camera incorporates the simplicity of a fully automated shooting experience and removes most manual controls.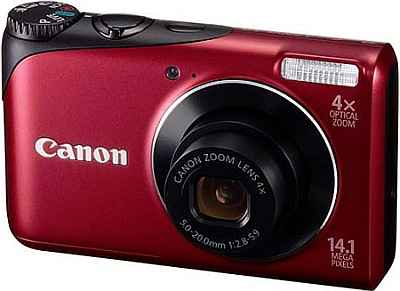 These cameras usually come equipped with small imaging sensors that are complimented with an average lens design that in conjunction deliver average image quality. The video recording resolution is also usually limited to 640x480 pixels. Camera manufacturers often try to seduce the consumer by advertising a ridiculously high megapixel count on basic point-and-shoots, but we strongly recommend not falling for that. Given how the area of the imaging sensor is very small, fitting too many pixels on it eventually leads to quality loss, especially when shooting in low light. So stick to something between 10-14 megapixels.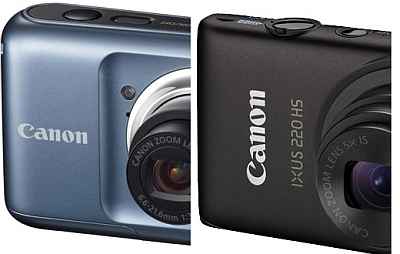 The basic point-and-shoot camera is ideal for someone on a tight budget, looking to just take some snapshots of their daily lives without any hassles. Some good options to consider would be the Canon Powershot A810 or the Nikon Coolpix L24. Both the cameras offer superb performance for the price, eliminate the hassle of manual control with the plethora of intelligent scene options and best of all, cost barely anything.
Price Range: Rs. 5,000 to Rs. 9,000
Advanced Point and Shoot:
Not till a long time ago, an advanced point-and-shoot would essentially just be the basic point-and-shoot infused with manual control. However, the last three years has changed that definition.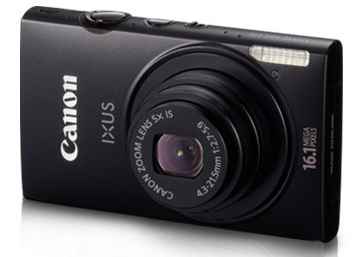 Today's advanced point-and-shoot cameras offer an improved imaging sensor, most often complimented by a processing chip that ensures best possible image quality. Better optics in terms of lens design and quality of glass used also lend to the better image quality. Canon's "HS" system incorporates a back-illuminated sensor that sends all the image data to a DIGIC processor. The higher-grade sensor along with a dedicated image processor helps achieve better image quality, especially in low light.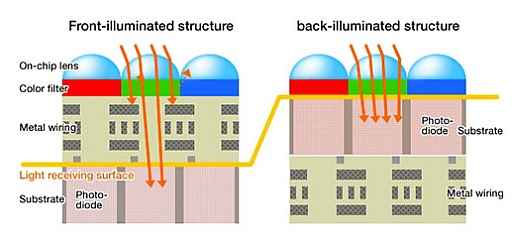 Another up-side of going with an advanced point-and-shoot is their built quality, with most manufacturers going with a solid metal construction as against high grade plastic.
Many modern day advanced point-shoot-cameras also incorporate lenses with really large aperture openings such as the Canon IXUS 310HS, the aperture of which starts at f/2.0. Nikon matches the Canon with the Coolpix P310 which boasts a starting aperture value of f/1.8 on a 4x optical zoom lens. Let us tell you, for a DSLR lens with an aperture opening of f/1.8, you'd be paying at LEAST twice what you are probably paying for one of these point-and-shoots.
Price Range: Rs. 10,000 – Rs. 15,000
Super-Zoom Point and Shoot:
So are you one of those who just want more and more? Well, then the super-zoom might be the right fit for you. The super-zoom cameras are often touted as pseudo-DSLRs due to their shape and size. However, unlike DSLRs, there is no option to swap out the lenses on the super-zooms, but why would you need to? The super-zoom category often totes zoom range that can go up to 42x.For all those who've always fantasized about shooting the moon, here's your chance to get it on without the expensive investment in DSLRs and super-telephoto lenses.
The super-zoom cameras, by virtue of their size, are often designed (in terms of ergonomics and button lay-out) to mimic DSLRs. Walk around with the Nikon Coolpix P510 or the Canon SX40IS and people will surely mistake you for an SLR toting junkie.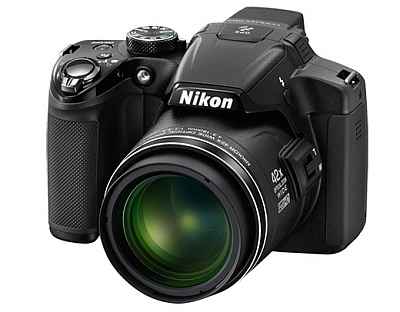 The super-zooms come with pretty much everything, back-illuminated sensor, tilt-swivel screens, manual controls, HD video, a zoom range so large you could use these as binoculars. The mega zoom is complimented by each company's proprietary image-stabilization technique, to make sure that shots taken at the telephoto end of the lens are not blurry due to camera shake. The SX40IS even allows you to attach an external speedlight, in case you have one lying around.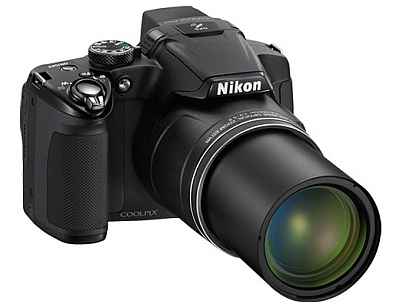 Though not pocketable by any means, the super zooms are definitely the way to go if you like versatility in your camera (and are willing to pay for it of course!)
Price Range: Rs. 15,000 – Rs. 30,000
Travel Zoom:
And then there are some people who are just impossible to satisfy. IF you're one of those, you probably had issues with the bulk of the super-zooms and pushed manufacturers to create the "travel-zoom" camera. Panasonic was the first to push such a camera in the market and while the Panasonic DMC-TZ1 ruled the realm for some time, it wasn't long before Canon, Sony, Nikon and Olympus were playing catch up.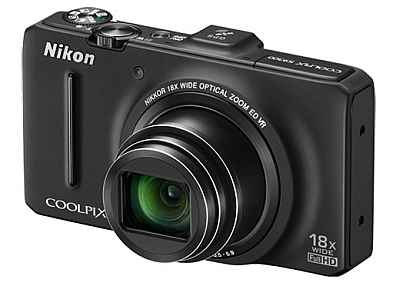 Today, the Sony HX series stands as one of the most popular choices for a travel zoom, with its very modest price, a 16-megapixel back illuminated sensor and an impressive 16x optical zoom (it even packs a GPS chip). Nikon has its Coolpix S9200 with an 18x optical zoom and a 16 megapixel sensor offering, but no built in GPS module. Canon's ultra svelte PowerShot SX260HS is the slimmest of the three, housing a 20x optical zoom lens and a modest 12-megapixel back-illuminated sensor. It also packs a GPS chip, for those who love extra bells and whistles.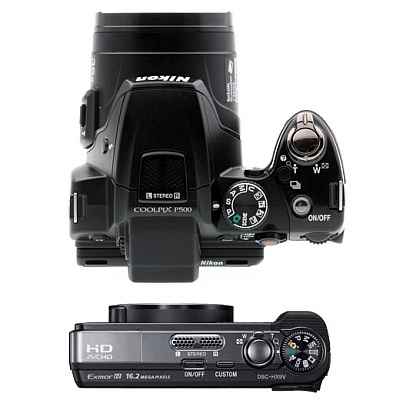 The travel-zooms is pretty much all one could ask for from a camera. They pack BIG features into a pocketable form-factor, while maintaining a sturdy build.
Price Range: Rs. 15,000 – Rs. 25,000
Tough Point and Shoot:
The tough category, as the name suggests, plays host to a few select models of the point-and-shoot camera that are designed to withstand a good amount of abuse. People who are prone to dropping things, or have children would find their money best invested in this type of a point-and-shoot. Not only do they withstand drops from considerable heights (up to 6 feet) but they can also survive being immersed in water (have fun with underwater photography!)
It was Olympus that first recognized the devious hand of children behind most of camera damage, followed closely by an electronic device's worst enemy – water. So they took a hint from Casio's G-Shock line of watches and launched the very first drop/water resistant cameras. Over the years, the drop resistance has grown from slight tumbles to over 10 feet and water resistance has grown from a few splashes to withstanding total immersion (Hello underwater photography!)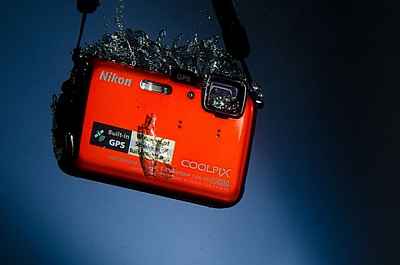 While Olympus's tough cameras have definitely set the bar, Nikon has matched the toughness with their AW100. The Nikon AW100 is the only tough camera to incorporate a back-illuminated sensor, seeing as how many would like to use it underwater where the illumination is generally low. The camera also packs in a dual-stabilization system to compensate for the "bobbing" effect when shooting underwater, though the optical zoom is limited to just 4x.
While the tough cams give you the great durability, their mechanics, unfortunately severely limit their zoom range to about 6x. Most tough point-and-shoots also lack manual capabilities, but do offer an extensive selection of scene settings so that you can capture that perfect moment in all its glory.
Price Range: Rs. 15,000 – Rs. 20,000
Professional Point and Shoot:
The professional point-and-shoot is a relatively new class of cameras and is geared towards pros that are not so savvy about carrying their DSLRs everywhere. The professional point-and-shoot cameras integrate a much larger imaging sensor (the size of a DSLR sensor) for top-notch image quality along with a set of manual control dials. These cameras are designed to function just like a DSLR, except for the fact that their lenses cannot be changed.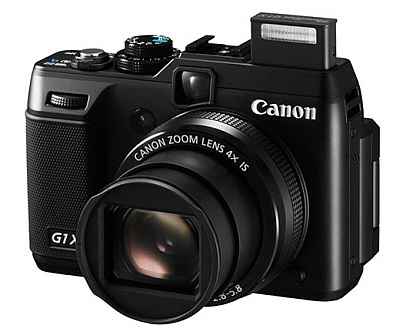 Unfortunately, despite paying a premium for these cameras, one would be stuck with a lens that was capable of just a 4-5x zoom at most. One would expect that since the lens isn't interchangeable, it would be capable of all kinds of performance, but that is not the case. Unfortunately, the lenses on the professional point-and-shoots have a variable aperture through the zoom range, making them less than ideal for low light photography due to an unfavorable aperture value. This is one of the biggest drawbacks on the Canon G1 X, Canon's newest professional point-and-shoot camera. The aperture on the Canon varies from f/2.8 to f/5.8 through the meager 4x optical zoom range. The Fujifilm X10 offers the same zoom range, but the lens is equipped with a fast f/2.0-f/2.8 aperture, making low light shots a breeze.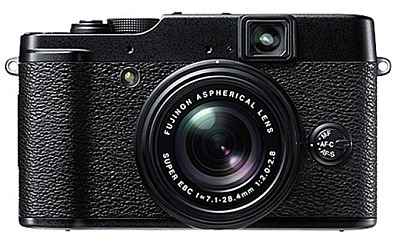 While the Canon may not have a very fast aperture, it still boasts the biggest sensor in the class, a ridiculous 1.5" back-illuminated sensor, which is slightly smaller than what you would find in their DSLRs. Fuji also beats the standard 1/2.3" sensor size with its 2/3" sensor. Both these cameras offer a very well balanced feature set, without going overboard on any one specification.
The professional point-and-shoot camera is geared towards photographers who know their settings and controls in and out and are looking for DSLR-like image quality, without having to lug around an entire DSLR kit.
Price Range: Rs. 30,000 – Rs. 50,000