With Photokina 2010 going on, you can expect some serious shutter action, with everyone who is everyone in the camera business making their mark - showcasing their latest greatest products - from cameras to lenses to digital backs. Here we roundup some of the most iconic cameras revealed in the past few days:
Panasonic Lumix GH2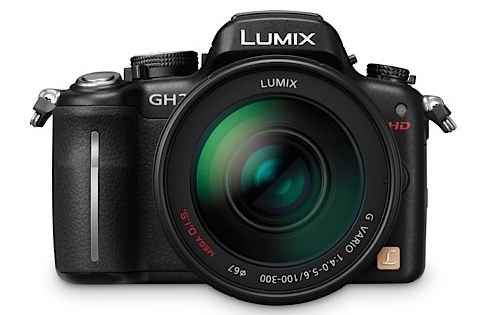 One of the first on the new wave of Micro Four Thirds cameras, the Panasonic Lumic GH2 has a 16MP that allows it to shoot 1080p HD video, and supports full compatibility with interchangeable 3D lens.
It also sports a 3-inch 460k colour touchscreen LCD display. The GH2's new Venus Engine image processor will apparently allow users to shoot video at an effective resolution of 14MP (1080/60i and 1080/24p@24Mbps), and, also take full resolution shots 5 times a second – very useful for HDR.
The Micro Four Thirds camera also has the following features: SD / SDHC / SDXC memory card slot, 23 points AF tracking, ISO range of 160 to 12800, hot shoe accessory mount, mini HDMI output, USB 2.0 connectivity, 2.5mm remote / external microphone input with Dolby Stereo Creator.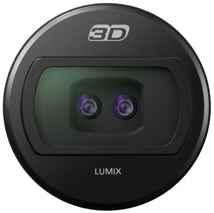 What remains to talk about are the lenses, and Panasonic has announced three of them, including the previously mentioned world's first interchangeable 3D lens - LUMIX G 12.5mm / F12 that will retail for $250. The lens will apparently pack two optical systems inside, which snap two simultaneous shots that are combined by a 3D image processor.
There's also what Panasonic calls the world's lightest interchangeable single focal length lens, the Lumix G 14 mm / F2.5, which will hit shelves at a $400 price point. Lastly, there's the $600 telephoto Lumix G Vario 100-300mm / F4.0-5.6 / Mega O.I.S. lens.
The Panasonic Lumix GH2 will arrive later this year in early December, and will retail for approximately:
$899.95 – body only
$999.95 – 14-42mm lens bundle
$1,499.95 – 14-140mm bundle
Read on to see Sigma's latest flagship 48 MP DSLR camera, Sony's Advanced Model Alpha A77 DSLR, and more...
Sigma SD1
A camera that spurns video recording on DSLR as something for chumps, the Sigma SD1 is the manufacturer's latest flagship device, one that certainly packs a dense still punch with a 15.3MP (24mmx16mm X3 CMOS) Foveon image sensor that absorbs red, green and blue light in three individual stacks, effectively 48.1MP. Shipping in February next year, the SD1 is priced around $1,700 with a 28-135mm lens kit.
The SD1 features a 3-inch 460k dot LCD screen, lightweight magnesium alloy body, weather-resistant O-ring sealing connections, dual 'TRUE (Three-layer Responsive Ultimate Engine ) II' image processing engines, 98 percent coverage viewfinder, TYPE I CF card support, 1.5 crop factor, and an 11 Point Twin Cross AF Sensor.
The SD1 is compatible with over 40 Sigma lenses, from ultra-wide to aspherical lenses.
Leaf Aptus-II 12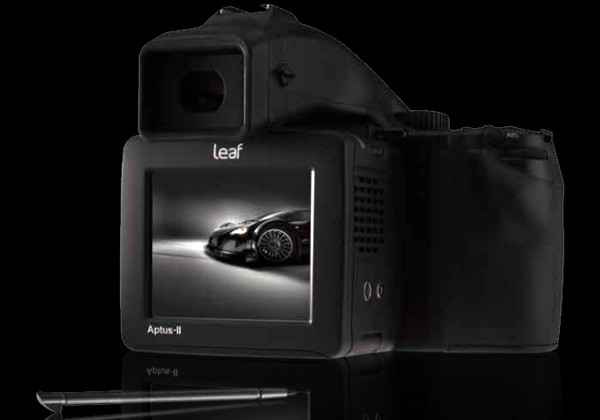 Certainly a true pro accessory, this bad boy digital back will give you more pixels than you know what to do with…We're talking about the Leaf Aptus II 12 which picks ups 80MP of imaging data with its truly massive 53.7mmx40.3mm CCD sensor. It has a 3.5-inch 460k colour touchscreen attached to it, and has an ISO range of 80 to 800. The Aptus II 12 also boasts of a 480MB maximum image size, with a 1.5 0.6fps capture rate. It's shipping now for approximately $31,500.
Read on to see Sony's Advanced Model Alpha A77 DSLR, and Fujifilm FinePix X100...
Sony's Alpha A77 DSLR and new lenses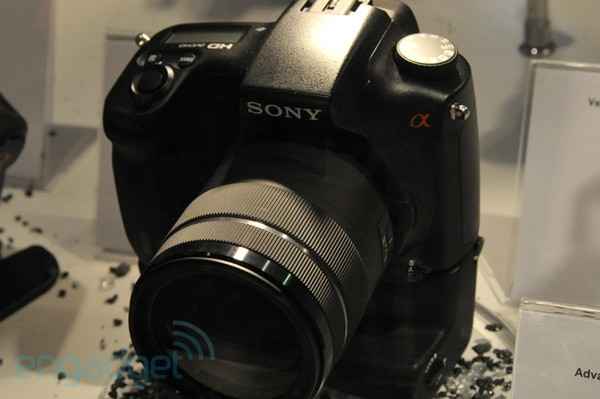 Rumours are making the rounds at Photokina that Sony's has a new 'Advanced Model' Alpha DSLR in the offing, what might be the Alpha A77. It will apparently be powered by an Exmor APS HD CMOS sensor, and also shoot 1080p HD in AVCHD. Apart from supporting vertical grip, the A77 is said to also feature a translucent mirror, such as on the A55 and A33.
Concept lenses were showcased by Sony at Photokina, and this included the some production ready prototypes as well that are due in 2011 and 2012. Among these, 10 new A-mount lenses will come out in 2012, meant for Sony's Alpha DSLR cameras, while Sony also mentioned that it is in talks with partners to develop third-party lenses for its E-mount, meant for the very popular NEX range. Sony is apparently also developing a low light micro flash for E-mounts.
Fujifilm FinePix X100
A retro-styled large-sensor compact camera, the Fujifilm FinePix X100 is a truly good-looking high-end device that will be shipping in March 2011 for approximately $1000. It will apparently sport a 12.3MP APS-C CMOS sensor, an EXR processor, a 2.8-inch LCD screen with hybrid viewfinder (electrical and optical), and surprisingly, a 23mm f/2 fixed lens that according to the company won't compromise image quality when zooming. Engadget got some hands on time with the beast, spoke volumes about how solid and comfortable it felt.