When I was in my film school during undergrad, I remember the awe and excitement of the first time I came across a film camera. It was an Arriflex D-21, one of the first composites based on film cameras, with digital internals. The camera was fascinating, with a Super 35-sized 4:3 sensor capable of shooting at 2K. Since then, every cinema camera has had me wonderstruck, and I have always looked at them with a fervent sense of respect and admiration.
Panavision's gorgeous creation here, understandably, can have you gaping at it for hours. Its Millennium Digital XL 8K cinema camera brings a formidable mix of companies within the large frame camera body. While Panavision has provided the optics, Light Iron has provided the engineering behind colour processing, and the legendary RED has provided the camera's sensor. Designed for the Panavision Primo 70 lenses, the Millennium DXL can shoot RAW at 8K resolution in .r3d, which is fully compatible with RED workflow. Not only does this facilitate shooting at 8K with incredibly high detail of chrominance data, it also makes the best use of high resolution lenses crafted by Panavision, along with seamless integration with RED's workflow that is essential for lossless rendering of recorded footage. It can also shoot 4K proxy files in Apple ProRes and the Dot Net-based DNx standards simultaneously.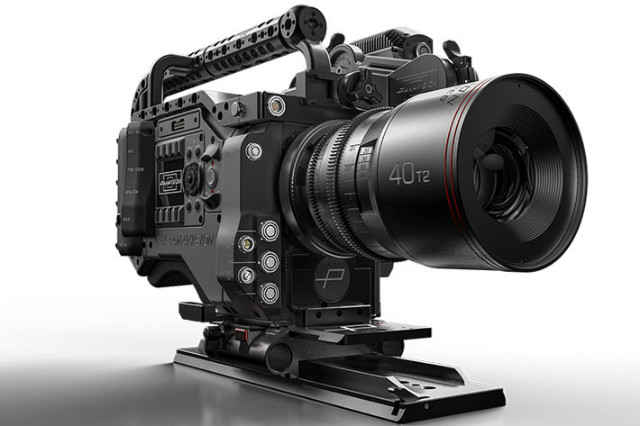 The camera packs in a 16-bit, 35.5-megapixel large format CMOS sensor, with 15-stop dynamic range and renders maximum frame rates of 60fps at full-frame 8K and 75fps at two-four-oh and 8K (cinemascope at eight times of Full HD). The Light Iron Color data is compatible with most of the popular colour gamuts and transfer curves. Additionally, it comes with Ambient Control Network, which brings wireless timecode settings to its footage for genlocking (synchronisation essential for multi-cam setups). The mechanism has a built-in custom airflow system for better temperature management, which can further aid prolonged shooting hours. Other additional features include support for up to six individual video output channels, support for four individual 3D LUTs (three-dimensional colour cubes) for perfect colour reproduction and real-life colour gauging, and a custom cheese plate with integrated electronics. The camera weighs a little above 4.5 kilos (body only), which also makes it one of the lightest high resolution movie camera rigs around.
While all of this would translate into fascinating stuff for anyone involved with cameras and filmmaking, the point of relevance is the collaboration of three big names in cinema equipment, that has come together to create one of the most complete camera rigs of all time. The Panavision Millennium DXL 8K camera can shoot and record lossless colour and light data on to its SSD at seamless speed, at resolution comparable to double the clarity of Interstellar screened on IMAX. This, in turn, means blacks deeper than you would have ever gazed at (unless you have peeked at Vantablack), millions of shades that are more vibrant than ever, and an incredible camera in terms of overall engineering, especially when we are standing on the verge of a Virtual Reality takeover (which, coincidentally, requires incredibly high resolution detail to function to its full potential).
This is also Panavision's answer to the incredible Alexa 65 by ARRI, a camera that has notably been used by Academy Award winner Emmanuel Lubezki in The Revenant, among many, many other films. The Millennium DXL's endorsement remains to be seen, but the advent of this camera has the potential to be as important to the world of filmmaking as the BlackMagic Cinema's 2K module was for independent filmmakers.