Last year, Panasonic surprised the entire photography community by announcing the Panasonic Lumix S1 and the S1R. The two cameras sport full-frame sensors, a far departure from Panasonic's core strength of the last ten odd years. There's a lot of talk around the two cameras and before the India launch, Panasonic sent over the S1R to us to experience. The unit they sent was a pre-production unit and hence, images from the camera are not indicative of the performance. We will hence refrain from releasing those images till Panasonic issues a confirmation that the pre-production and final firmware don't have any imp0act on image quality.
Unboxing the Panasonic Lumix S1R
The Panasonic Lumix S1R comes in a rather luxurious black box with red trims on the inside. Unlike most other cameras that come in neatly manufactured cardboard boxes, the S1R has a very well crafted box. On the inside, there are two thin boxes that house various cables, charging contraptions, the Lumix S 24-105mm f/4 lens and of course, the camera. Taking this beast out of the box and putting it together definitely felt like a premium experience and we know for sure that anyone who buys the camera, will enjoy it too.
Not unlike any Mirrorless Camera
The very first thing you will notice about the Panasonic Lumix S1R is its size. The camera, for a mirrorless camera, is not only massive but also heavy. For all intents and purposes, it is the size of a professional DSLR and weighs just as much. With a weight of 900 grams for the body (with battery) and another 680 grams for the kit lens, you're looking at about a kilo and a half of weight. IT takes a while to wrap your head around the fact that this huge thing is a mirrorless camera, but we found a silver lining.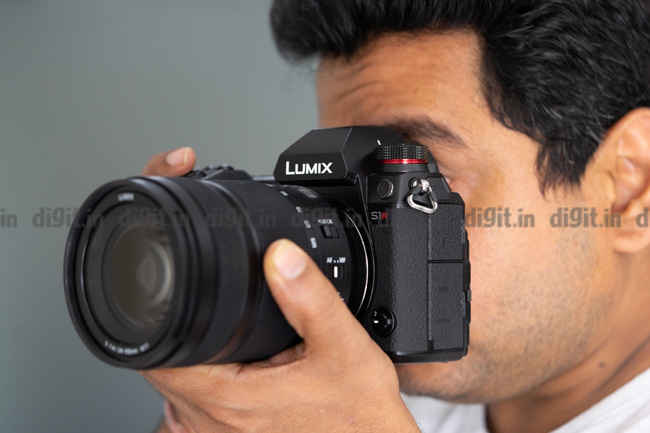 The Panasonic Lumix S1R is MASSIVE for a mirrorless camera
Genius Ergonomics
The Panasonic Lumix S1R is riddled with buttons and dials all over but pay attention to what each does and you realize that they are very cleverly arranged. All image-related parameters like the shutter speed, aperture, ISO, white balance and exposure compensation. All these settings lie on and around the periphery of the camera grip, making it super easy to access them with one finger. Similarly, AF parameters are all within easy reach of the thumb. Within just 30 minutes of handling the camera, I was able to reach the right buttons very naturally. Big props to Panasonic for getting the button arrangement so right.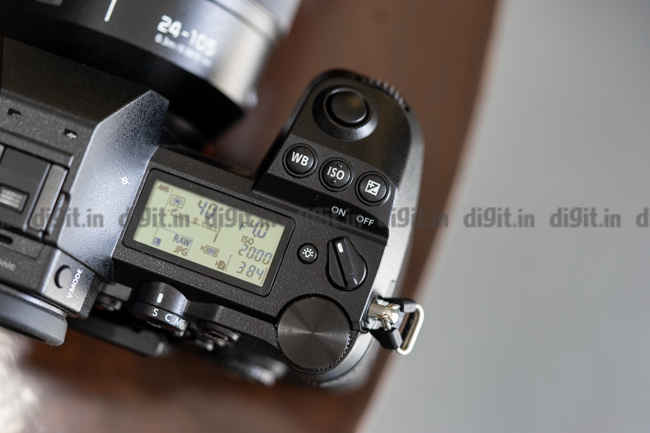 Some of the nicest button placement and arrangement we've seen on a mirrorless camera
Impressive Specs
Let's just take a moment to take in the fact that this camera has a 50-megapixel camera, with an effective output of 47megapixels. The ISO range goes from 100-25600, sports 5-axis in-body image stabilization and an autofocus system with 225 points. The AF points can be expanded or shrunk in size for precisely tuned AF performance. Panasonic says that the S1 series is for photographers first, but that didn't stop them from making the S1R capable of recording 4K footage at 60p with an encoding rate of 150mbps. There's a lot going inside this beastly body and we were only able to scratch the surface. More details coming up in our detailed review.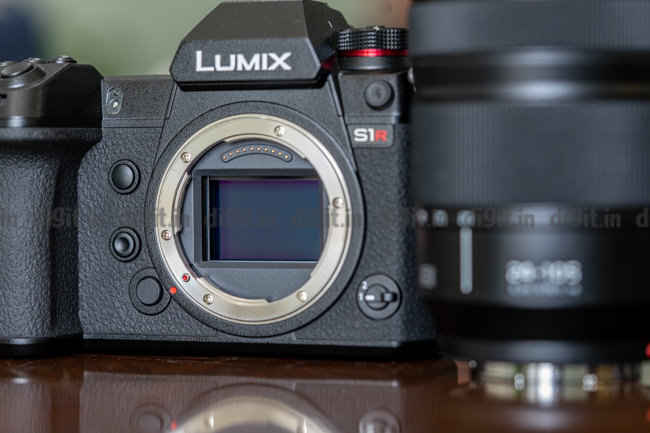 Did someone say more megapixels? Here's 50 megapixels packed into a full frame sensor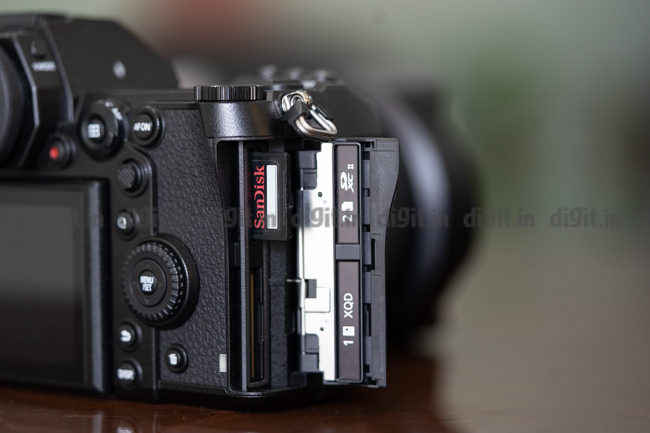 Photos and videos can be recorded onto the primary XQD card or the secondary SD Card
First Impressions
The Panasonic Lumix S1R is looking like a very interesting product from Panasonic. IT defies the traditional "mirrorless" form-factor but also defies the feature set you'd see in a mirrorless camera. The big trick up the S1R's sleeve is its high-resolution mode, which spits out MASSIVE 186-megapixel RAW files, weighing roughly 350MB each. The feature and imaging performance, of course, require extensive testing so we will reserve any judgement till them. But suffice to say, this is a camera worth looking forward to.