Cameras are a tricky choice to make – choosing the one with the best image stabilisation to capture your euphoric cracker-bursting moment, selecting the ones with the best optical zoom, and ones with the best low light sensor, are some of the most important factors that you usually need to consider. Keeping in mind the need for the best cameras of different form factors, we decided to suggest two best cameras of each form factor – advanced point-and-shoot, mega-zoom, mirrorless and digital single lens reflex (DSLR). Each has its own perks, along with a few shortcomings. Here's enumerating the best from each category, within an affordable range of Rs. 30,000.
Advanced Point-and-Shoot
The compact, advanced point-and-shoot cameras have grown out from being largely automatic cameras, to now providing more options to fiddle with, sleek bodies with better grip, electronic and optical viewfinders, and better build quality with every passing generation. At present, the Canon PowerShot G7x, selling at a slightly higher price point than the 30k mark, is one that gives you almost everything – a large, 1-inch, 20.2-megapixel BSI CMOS sensor, wider manual control options, manual focusing and in-built flash, within a compact, small shell. Add to that very good build quality, and the Canon PowerShot G7x, for around Rs. 35,000, is an excellent proposition for casual and semi-professional photographers looking for better image quality and more control over their photography, but within a smaller shell in comparison to DSLRs.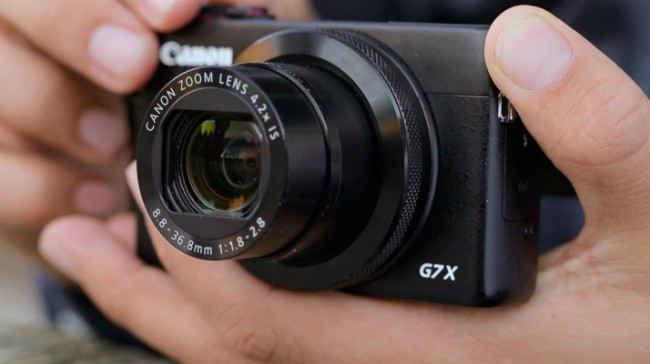 The coveted Sony RX100 Mark II is yet another option in this category, but it is already two generations old, and lacks a built-in flash module. However, it does have a hot-shoe on the top for you to fit a speedlight should you need one, but that somewhat beats the purpose of a compact body. Nevertheless, the image quality of Sony's Exmor R CMOS sensor coupled with the Carl Zeiss Vario-Sonnar lens is excellent, and it does form a worthy alternative.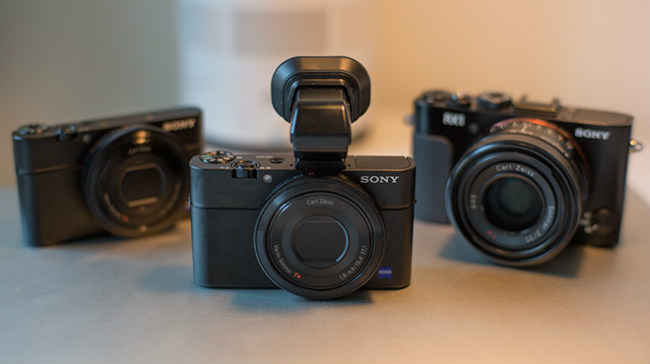 At a cheaper price point of around Rs. 20,000, the Nikon P610 is yet another good choice to make. Despite the smaller sensor, the 16-megapixel CMOS sensor is a reliable choice to make, and the 60x optical zoom lens with focal range of 4.3-258mm makes this a good option in the mega-zoom category, too.
Mega-zoom
Imagine yourself standing by a cliff, observing the Diwali celebration in the city nestled within the valley below. Compact mega-zoom cameras are ideal for capturing the plethora of fireworks in the sky. While compact cameras by large have suffered due to the advent of powerful cellphone cameras, mega-zoom cameras possess zoom lenses in the order of 50x or 60x optical zoom, packed within compact bodies that often resemble DSLRs. In this category, the Canon PowerShot SX-60 HS is a formidable camera, with a 16-megapixel 1 /2.3-inch type CMOS sensor, DIGIC 6 image sensor, and 65x optical zoom with focal range of 3.8-247mm. It also has a swivelling LCD display, and is one of the best mega-zoom compact cameras, priced at around Rs. 27,000.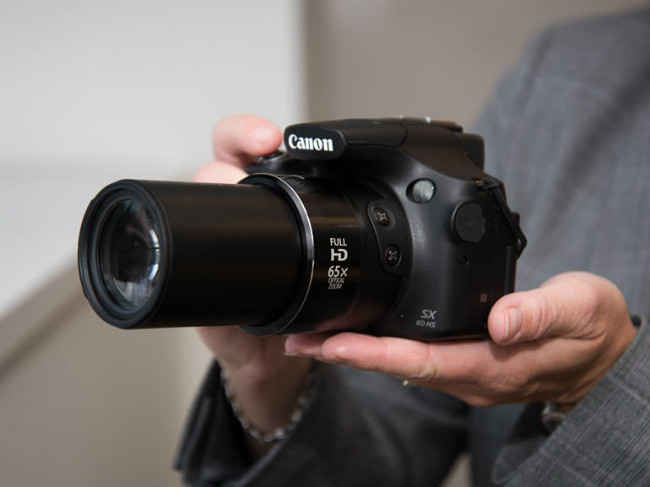 The Nikon Coolpix P900 has a massive, 83x optical zoom range. It has the same sensor as the Nikon P610, coupled with stereo audio channels, and DSLR-esque build and controls. Its highlight is the focal range that it presents – 4.3-357mm, which is the equivalent of a 24-2000mm lens on a 35mm camera. Priced similarly to its Canon counterpart, the Nikon Coolpix P900 is one of the best cameras that you can buy this festive, if you happen to wish for more control over your photos, but not invest in way more expensive, professional-grade, massive zoom lenses and DSLR bodies.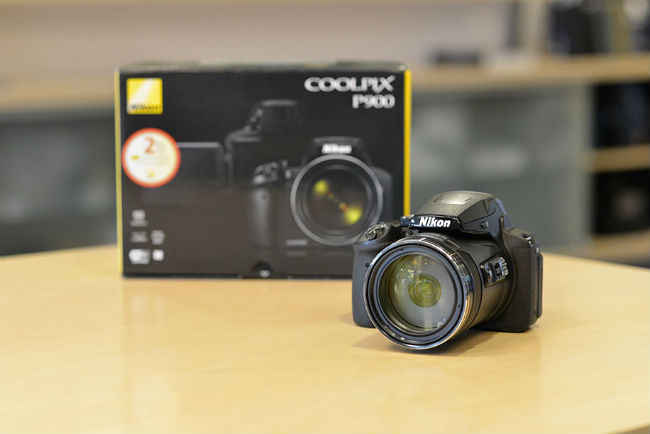 Mirrorless
In light of growing photography knowledge and more people opting for manual controls within cameras, the crop of mirrorless cameras have brought DSLR-class imaging quality along with interchangeable lenses to a compact form factor, by removing the mirror mechanism. The mirrorless cameras are for ones who prefer the versatility of interchangeable lenses over large zoom ranges that mega-zoom cameras present.
The Sony Alpha A5000L is a competent camera within this segment, powered by a 20.1-megapixel Exmor APS HD CMOS sensor, contrast-detection focus pixels, and support for Sony's E-mount range of lenses. Priced at the 30k mark with a 16-50mm lens bundled, the Sony Alpha A5000L is one of the best, affordable mirrorless cameras out in the market now.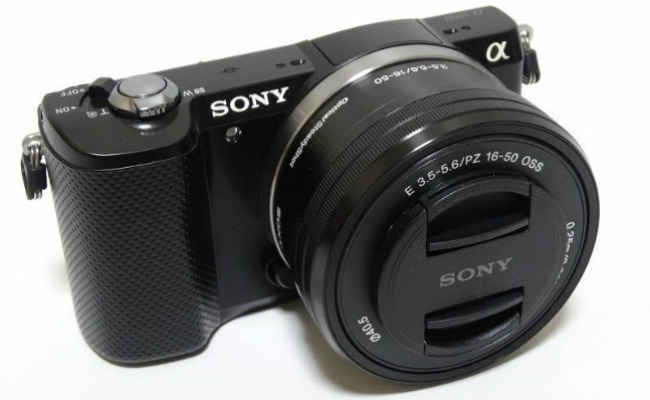 Additionally, if you have relatives flying down to visit you from abroad, ask for someone to get you the Nikon 1 J5 mirrorless camera. Featuring a 20.8-megapixel CX-format image sensor and support for Nikon 1-mount lenses, the Nikon 1 J5 has the additional benefit of fantastic design and a compact, lightweight body. Priced at $490 abroad, you will end up spending about 35k for this, and if you're one for the compact bodies and interchangeable lenses, the Nikon 1 J5 is money well spent.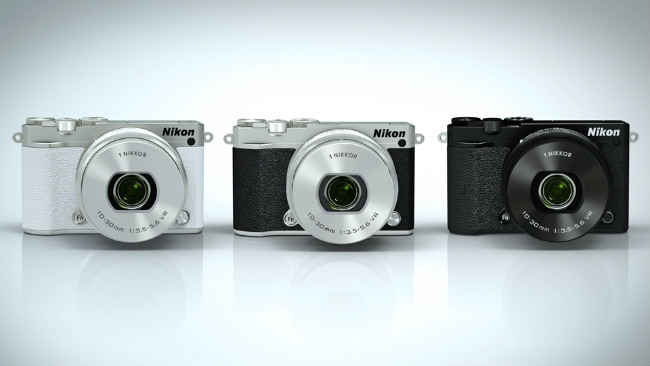 DSLR
DSLRs are undisputed imaging performers, although at this price point, you will have limited, yet good choices to make. Among the outright performers, the Nikon D3300 leads out recommendation list, based on its price-to-performance ratio, 24.2-megapixel APS-C CMOS sensor, a light body weighing 480 grams, and Nikon's extensive lens base for the DX-format camera. Add to that Nikon's trusted customer service, and the Nikon D3300 is the ultimate budget DSLR for you.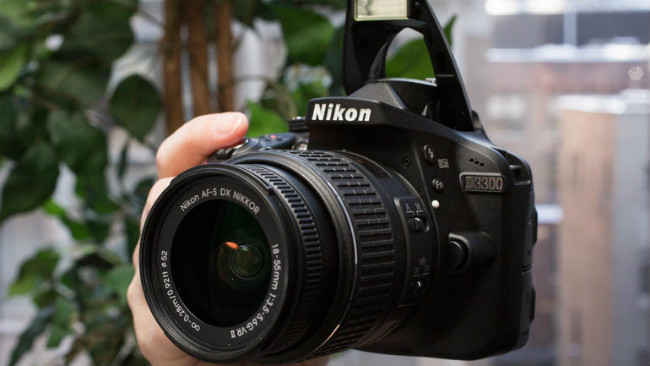 If you can expand your budget a little further, the Canon EOS 700D is an equally good choice to make, especially now that festive deals have brought its price down to around the 35k mark. Rated lower than the Nikon with an 18-megapixel CMOS sensor, the Canon EOS 750D is a well-designed compact DSLR with Canon's inexpensive range of EF and EF-S lenses.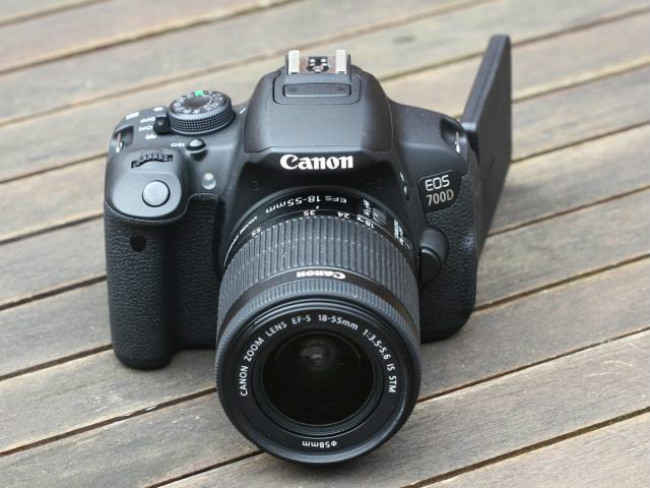 Cameras always form an essential component of our celebrations, and these cameras will allow you to shoot moments that last at least till same time, next year. Alongside, the myriad deals that are available with online retailers as well as offline stores may just get you these, at even better prices.
Cheers to good photography!