Earlier today, Nikon unveiled the D3400 DSLR, along with two telephoto lenses under its new AF-P lineup of stabilised, silent focussing lenses. A successor to Nikon's D3300, the D3400 is Nikon's latest entrant to the most affordable segment of DSLRs that the Tokyo-based imaging giant has on offer. While the new DSLR does not offer a revolutionary upgrade over the existing D3300, it adds one significant new feature to the entry segment of DSLRs - the low-power, always-on Bluetooth technology, SnapBridge.
The only camera till now that features Nikon's SnapBridge technology is the recently launched D500, which is aimed at the prosumer section of camera users. The D3400, meanwhile, is aimed at beginners, and thus makes for a good option for Nikon to have this feature in. The feature, though, has seen limited rollout so far, and is actually available for only a handful on Android devices. An iOS rollout has been discussed, but has not happened yet.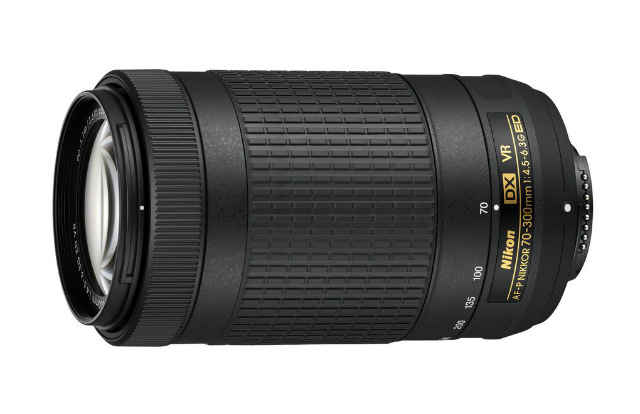 The rest, though, is quite similar to the Nikon D3300. The D3400 uses the same, 24.2MP APS-C CMOS sensor, and even after two full years after the D3300, even retains the EXPEED 4 image processor. The Nikon D3400 also bypasses the low pass filter, which allows for marginally increased sharpness. Among changes, the Nikon D3400 now has a lighter body that weighs just 395 grams, quite incredibly light for a DSLR, and a good factor for first-time DSLR users who may not be used to the weight of an interchangeable lens camera. It also gets higher native ISO range of 25600, and longer battery life of (claimed) 1,200 photographs in a single full charge.
The increased ISO range may allow for better low light performance, and Nikon is certainly hoping that the inclusion of SnapBridge in the D3400 will urge users to buy it. Coupled with the new camera are the new AF-P telephoto lenses, which use a new stepping motor to deliver faster, quieter autofocus. Both the lenses have marked focal length of 70-300mm, with the differentiating factor being Vibration Reduction (VR).
Presumably, the Nikon D3400 will be priced competitively to rival Canon's entry-segment offering, the Canon EOS 1300D. We have to admit, though, that with two years since the D3300, we would have expected a little more out of the Nikon D3400. Will SnapBridge make that big a difference? That remains to be seen.