Fujifilm has launched a new installation to its mirrorless camera lineup, the Fujifilm X-H1. The new camera shares its core elements with the X-E3, while improving on a bunch of elements to target a completely new group of users. As a result, even though it shares much of its characteristics with the older X-E3, what it offers is a wider range of use cases, thereby catering to an equally wide range of people.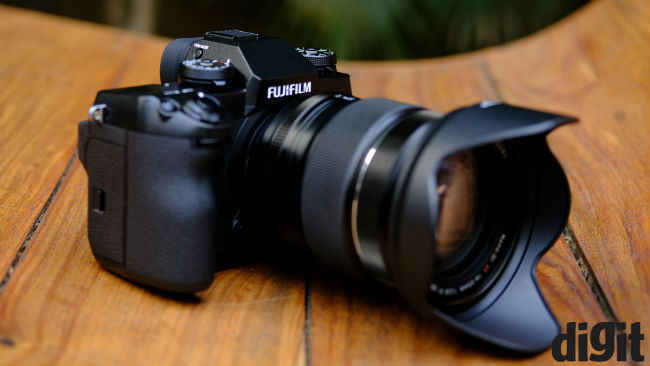 The Fujifilm X-H1 is powered by a 24.3-megapixel APS-C X-Trans CMOS III sensor with Fuji's primary colour filter. It gets the Fujifilm X-mount for the Fujinon range of lenses, and native ISO range goes up to ISO 12800 (with expandable range of ISO 51200). It also gets 256-zone through-the-lens metering, and Fujifilm's new generation intelligent hybrid autofocus module, which includes through-the-lens contrast and phase detection autofocus. All of these are the same as what was already on offer with the Fujifilm X-E3.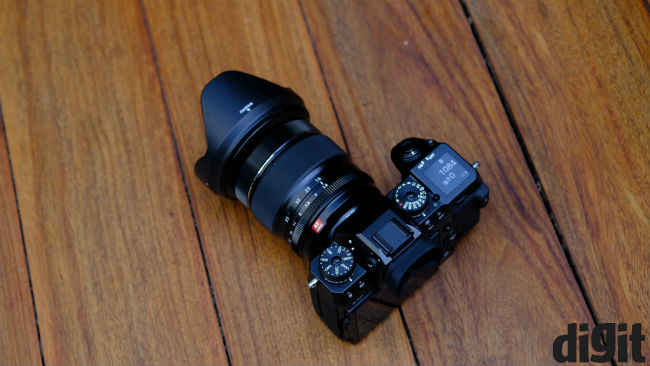 However, one of its strongest selling points is the 5-axis mechanical image stabilisation, or as Fuji calls it, In-Body Image Stabilisation (IBIS). The Fujifilm X-H1 is rated for 5.5-stop image stabilisation, which is pretty sublime considering how 6.5-stop image stabilisation is how far camera stabilisation can go. This particularly helps the X-H1 in low light and sport photography, and in shooting handheld videos.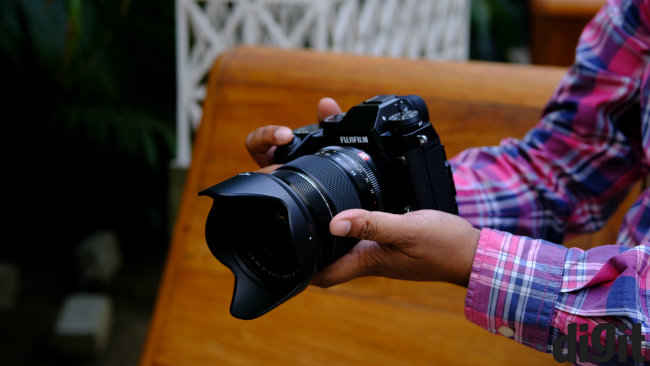 Furthermore, Fujifilm states that the X-H1 has 94-point-sealed dust and weather-proofing, which gives it a more robust body. This should help shooting in extreme weather and environment conditions. Combined with the 5.5-stop image stabilisation, this should allow the X-H1 shoot better low light photographs across a wider range of conditions.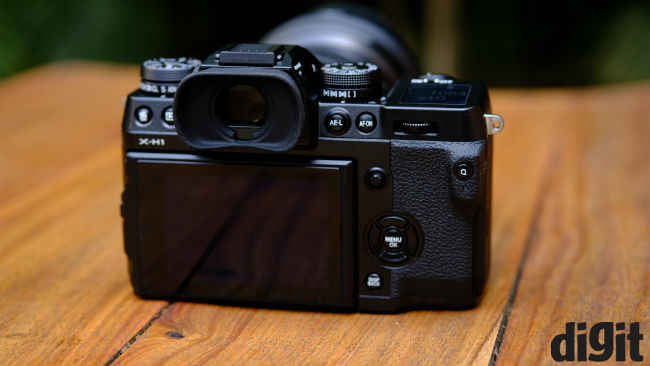 Unfortunately, as a trade-off, what you get is a bulkier, heavier body that takes away the pocketable slimness of the X-E3. The weather-sealed body is quite large to accommodate a pentaprism eyepiece with eye sensor, a full-fledged hand grip, a tiltable display and weather-sealed flaps for ports. The overall size is comparable to that of an APS-C sensor-powered DSLR, and at 673 grams, it is double the weight of the rangefinder-format X-E3.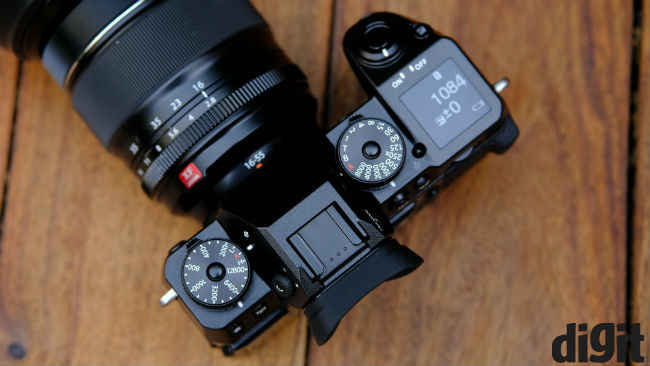 The third new feature is faster continuous shooting rate. At 14fps, the higher buffer memory of the X-H1 coupled with the faster autofocus system allows it to shoot much faster. Upon first impressions, Fuji seems to have dealt with the slow autofocus and continuous shooting speed of the X-E3, which should help increase its versatility.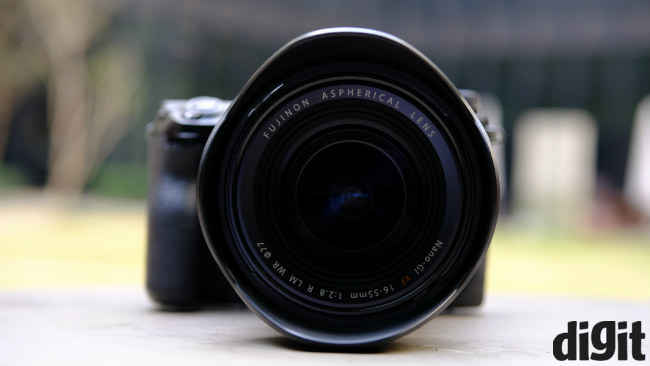 Upon first impressions, the Fujifilm X-H1 does not appear to drastically differ in contrast, colour, sharpness and dynamic range in comparison to the X-E3. The notable differences lie in the speed of shooting, and enhanced stabilisation. The X-H1 may not be noticeably superior to the X-E3 in the long run, but we will save our final verdict for the upcoming review.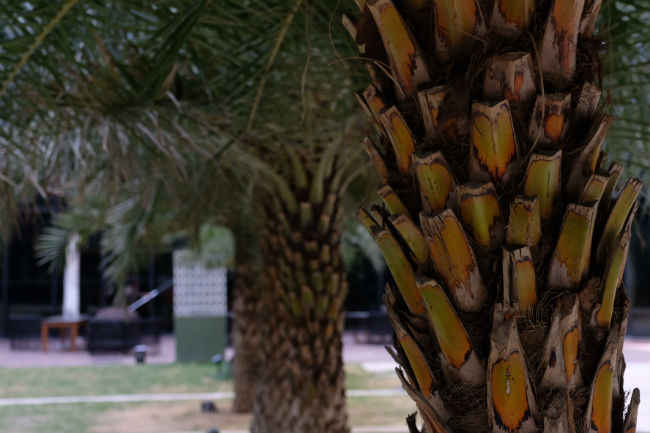 Shot on the Fujifilm X-H1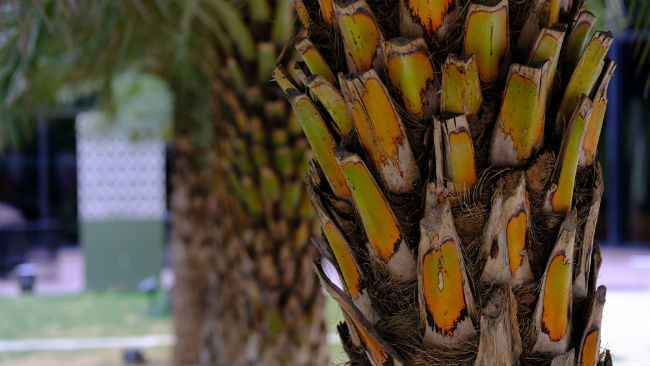 Shot on the Fujifilm X-E3
Here's taking a look at a second camera sample shot simultaneously from the X-H1 and the X-E3: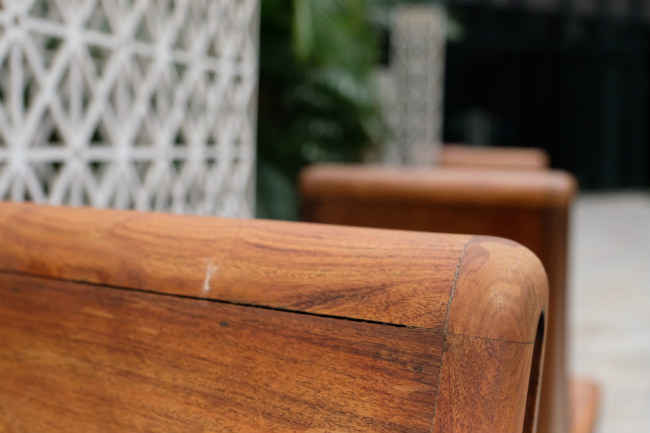 Shot on the Fujifilm X-H1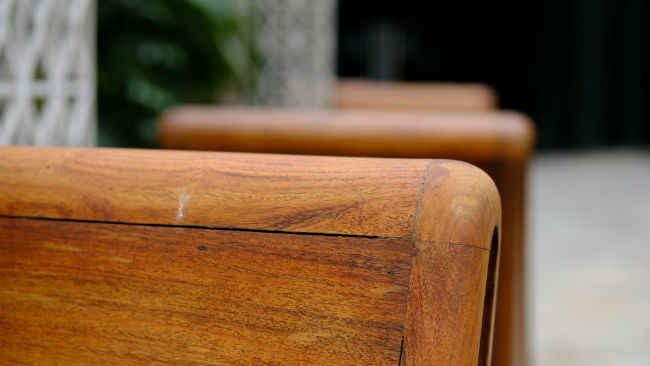 Shot on the Fujifilm X-E3
The Fujifilm X-H1 retains the multi-way joystick selector that makes usage and navigation very easy. Alongside, it also comes with integrated Wi-Fi and Bluetooth connectivity for remote control and image transfer. To aid its versatility, it now gets an articulating display that can be tilted up and down, and moved laterally to a fixed angle. The movement may be restricted, but it is better than a non-articulating display.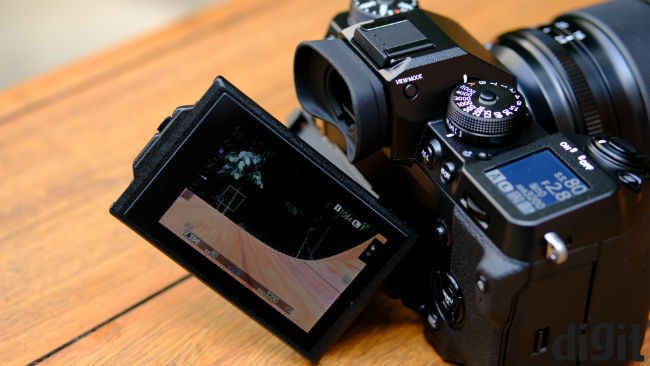 On overall terms, the Fujifilm X-H1 seems to offer similar overall performance as the X-E3. However, it is more versatile and can offer faster shooting in low light and in conditions that demand faster response rate. Prices for the Fujifilm X-H1 start at Rs. 2,29,000, which is significantly more expensive than the Fujifilm X-E3. Is it worth the price? It all depends on your use case, but we will reserve our final answer for the eventual review.