Diwali is round the corner, and whether you celebrate the festival or not, it still ends up being a good photo opportunity. Whether you want to shoot your well-dressed family or go crazy photographing the insane fireworks your neighbors put together, Diwali is a time for some great photos and we have here a list of cameras that can do it best. Of course you could go out and sell your kidneys and cars to buy the Canon 1Dx or the Nikon D4 with the best lenses, but we've put together a concise list of cameras you can buy, one tailored to fit individual needs and budgets.

Cameras for Diwali under 15K
We recently did a comparative shootout between a number of cameras that come with a BackSide Illuminated sensor and still cost less than 15K. You can read the comparison test by heading over to this link, but if you're the impatient types, you can just stick to one of these three suggestions:

Nikon Coolpix S6500 (Rs. 11950)
We love the Nikon S6500 for its incredibly compact and rather well built. But more than that, it comes with a host of shooting modes, some that cater specially to shooting in low light. The camera actually takes really good photos, especially in low light, keeping the noise to a minimum. In fact, in the times that it did develop noise, it wasn't the usual red-blue mess, but fine film-like grain. For the price, it's a great little camera and we cannot recommend it enough.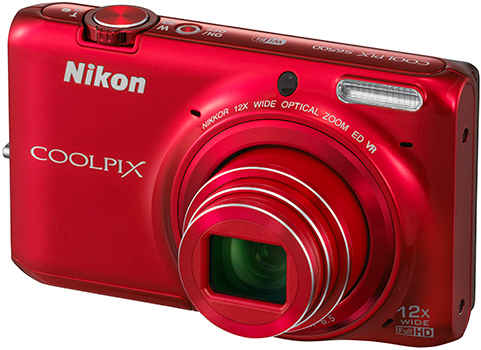 Canon Ixus 255 HS (Rs. 12995)
An option for all Canon fans, the Ixus 255 HS is a very pocket friendly camera, which means that not only will it easily fit in your pockets, but will also not cost too much. As far as images go, it won't give you too much of a manual control, but that's because its built-in scene modes are actually quite competent at judging the situation and shooting accordingly. It comes with Wi-Fi, so you can get your photos to the world wide webz as you shoot them.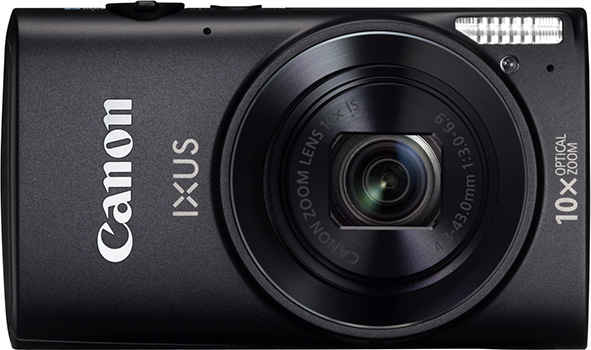 Sony Cyber Shot DSC WX300 (Rs. 14490)
Packed with an 18 megapixel BSI sensor, built-in wi-fi and a 10X optical zoom (27.5-275mm), the WX300 is a solid low light performer. That is in part due to the algorithms Sony uses for noise reduction, and partly due to the fact that the AF system on the WX200 is actually quite competent even in low light. In fact, we've seen that the Sony cameras tend to focus incredibly fast in normal light and generally have a higher accuracy rate in low light.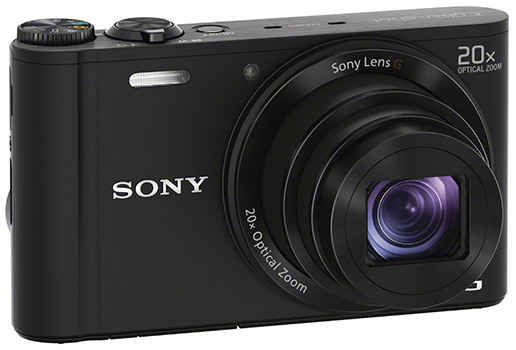 Cameras Under Rs. 25K (but over 15K)
We believe that a camera is an investment, that will and should last you atleast a few years. So if you think like we do, you can step your game up a notch and choose a camera from a slightly higher price range. Of course, with the higher price, you get a lot more features, better performance and overall, a much better feeling camera. Here are our top three recommendations:

Nikon P7700 (Rs.24,250)
The Black Beast, as we call it, is the perfect companion for amateurs and pros alike. It has a host of dials that will give you access to almost every key setting, and a few extra buttons that can have settings mapped to them. The f/2.0-4.0 aperture on the 28-400mm lens is an absolute delight to work with and makes shooting in low light a lot more effective. You can always augment the P7700's low light performance by attaching a hot-shoe flash to it.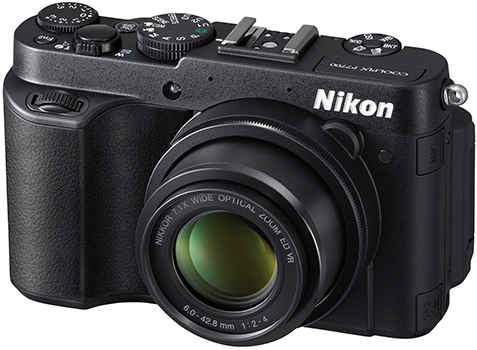 Sony DSC-HX20V (Rs. 19,500)
The ultimate travel zoom camera, the HX20V has been one of our favourites ever since we laid our hands on it. It's sturdy, it's quick, and it takes great photos, even at the 500mm end. While it is ideal for things like vacations and safaris, the 18.2 megapiel EXMOR R sensor in the HX20V has proven its incredibly competency when it comes to low-noise performance.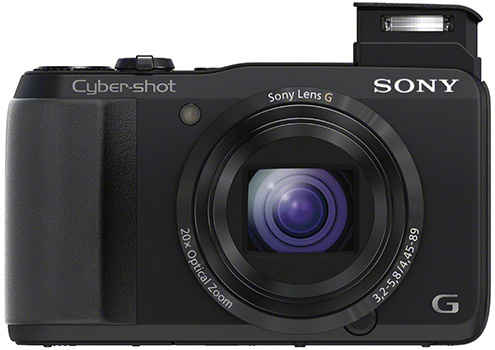 Nikon Coolpix P330 (Rs. 16995)
the P330 comes with a slightly large 1/1.7 inch BSI sensor that is augmented by a very bright starting aperture of f/1.8. If you shoot just wide on Diwlai nights, there is a good chance that at ISO 1600 and f/1.8, the P330 will give you a shutterspeed fast enough to freeze motion. This is all at night. Pop that flash up and you'll be taking tack sharp images too!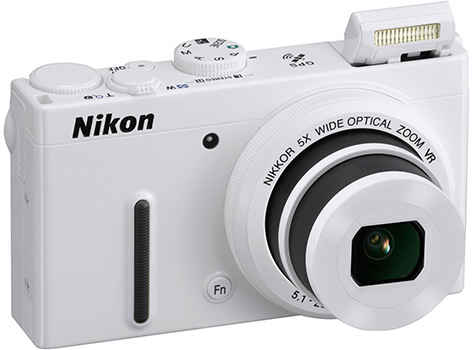 For the Enthusiast
Okay, so a budget isn't really your constraint but all you want is something competent and compact? We've got JUST the choices for you!

Fujifilm X20 (Rs. 39999)
A rangefinder like design, a large 2/3" X-TRANS sensor and an aperture range of f/2.0-2.8 on a 28-112mm lens. That's a very sufficient zoom range, augmented by an incredible, low-light dominating aperture range, which makes the Fujifilm X20 a great camera to shoot this Diwali. The large sensor is good for keeping noise at bay, but Fujifiml's X-trans sensor takes noise control to a whole new level.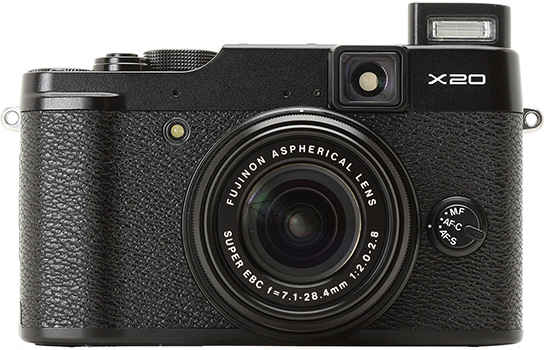 Ricoh GR (Rs. 52,990)
A somewhat unknown brand in India, Ricoh actually has quite a reputation internationally, especially given that they've just acquired Pentax. The Ricoh GR is a camera with a wide 28mm f/2.8 fixed lens that sheds plenty of light on the 16 megapixel APS-C sized sensor. The screen on the back is a generous 3 inches big and sports a resolution of 1.2 million dots. The AF is pretty good and the flash is well balanced. In low light, this camera is one strong performer and we strongly recommend it.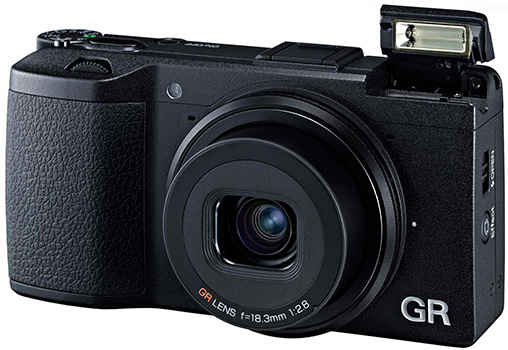 Fujifilm X100s (Rs. 74999)
Quite possibly the best enthusiast point and shoot camera in the market that packs an APS-C sensor, the Fujifilm X100s recently accompanied us to several concerts, which it shot incredibly well. The APS-C X-Trans II sensor is the BSI type with very low susceptibility to noise and the 35mm f/2.0 lens is not only incredibly sharp, but also manages to let in a lot of light at any given instance. If you're looking to satiate your low light shooting needs and like a classic rangefinder like design, the X100s is what you should be swiping your credit card for.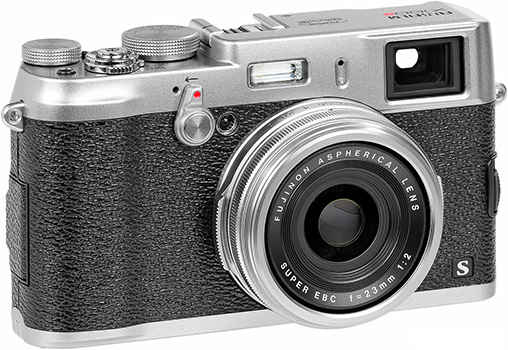 The Mirrorles Junkie
To all you quality fanatics who also want a light and compact shooting solution, the mirrorless camera system is your new best friend. These cameras perform just as well as a DSLR, but because they cut out the mirror-box assembly, the size of these things is greatly reduced. They're light, they're compact and they are GREAT tools for creating amazing photos. Here are our top three recommendations, along with the ideal lens.

Sony NEX-6 with the 35mm f/1.8 (SEL35F18//C AE) – Rs 51,990 for Body and Rs. 24,990 for lens
The Sony NEX 6 is one of the most competent mirrorless cameras to have invaded our labs. It comes with what Sony calls a 16.1MP Exmor APS HD CMOS sensor, and for what its worth, this sensor tends to remain noise free even at high ISOs. If you pair the high ISO performance of this sensor with the incredibly sharp and fast Zeiss 35mm f/1.8 lens, you've got yourself a killer low light combination.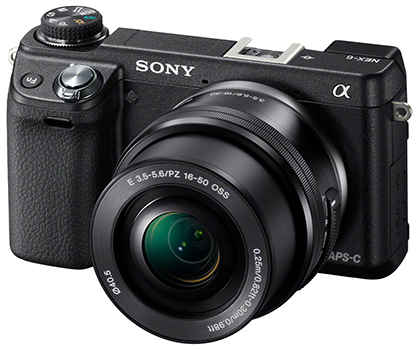 Fujifilm X-E1 with Fujinon 18mm f/2.0 Lens – Rs. 59,999 for body and Rs. 34999 or Lens
Equipped with a large 16 megapixel APS-C X-Trans sensor and a rangefinder design, the X-E1 offers the very best of what Fujifilm has to offer. Pair that up with the wide 18mm f/2.0 lens and you have an excellent camera to take on the Diwali delights. If you'd also be shooting some close portraits, then we recommend switching out the 18mm lens for a 35mm f/1.4 lens, which costs the same as the 18mm, but gives you a much brighter aperture of f/1.4.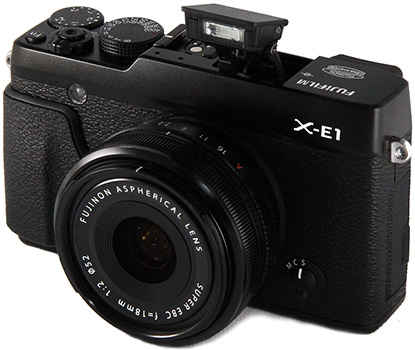 Olympus E-PL3 with Lumix 20mm f/1.7 lens – Price Variable
the Olympus E-PL3 may be a slightly older model of mirrorless cameras, but it is just as good as any that is available in the micro four thirds standard today. The sensor in the E-PL3 is smaller than that in the X-E1 or the NEX-6, but despite the small sensor, the E-PL3 performs with flying colours even at ISO 3200. The Panasonic made Lumix 20mm f/1.7 lens lends it medium wide angle of view (40mm in 35mm equivalent), but the f/1.7 is quite fast and compliments the system really well.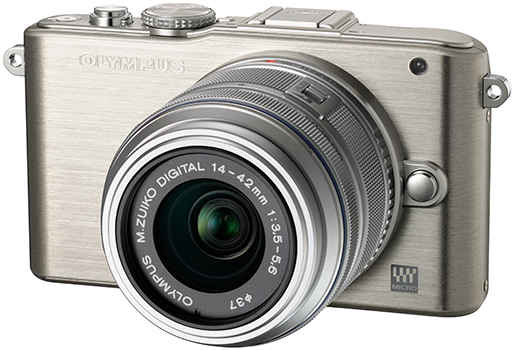 For the DSLR Fanatic
Okay, we get that you're an absolute purist and no matter what anyone says, you'll stick to your belief that DSLR is king. If you're a DSLR user and are looking to upgrade, or just a point and shoot user with a serious itch to move up in the ladder, then we're going to drop some big names on you.

Nikon D7100 with AF-S DX NIKKOR 35mm f/1.8G ( Rs 84,450 for Body Rs.15,200 for lens)
The Nikon D7100 is the long update to the D90, given that the D7000 wasn't that big of a jump. The D7100 comes with not only a brand new 24 megapixel DX sensor and a 51 point AF system. This camera is supercharged with performance. The ergonomics are improved, the screen on the back is bigger and better and it comes with two SD Card slots! With this puppy, you could just press the shutter button and keep it going, without worrying about AF, or the card being full.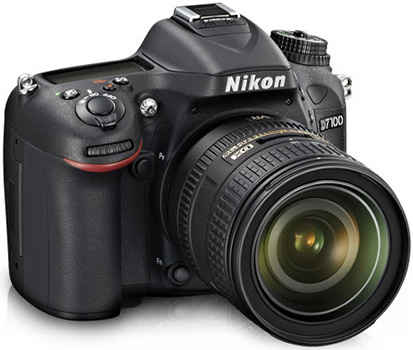 Canon 6D with EF28mm f/1.8 USM (Rs. 1,32,995.00 for body and Rs. INR 39,995.00 for lens)
The "budget" full frame camera from Canon, the Canon 6D doesn't boast of any of the amazing features we've seen in other cameras, like the AF system from the 7D (or the 5D MarkIII) or the burst speed of the 7D, or the dual memory card slots of the 5D. What it DOES have is a centerAF point which has a sensitivity of up to -3eV, which is the lowest in any DSLR as of now. Shooting Diwali with that one AF point could be a little limiting, but the sensor's incredible AF performance and the sensitivity of the one AF point should allow you to even see in the dark.
Alternative for Nikon Boys: Nikon D610 with the AF-S DX NIKKOR 35mm f/1.8G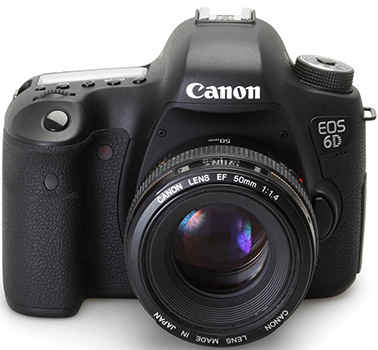 Canon 1Dx with Canon 24mm f/1.4L II USM (Rs. 4,55,995 for body and Rs. 1,32,995 for the Lens)
Clearly, you're the purest of the pure and of course, you consider the cost of a small care spare change and are willing to spend on ensuring you've got the dopest shots this Diwali. The Canon 1Dx is the BEST DSLR money can buy, with a burst rate of 14 fps and the ability to make ISO 8000 shots look like they were shot at ISO 800. Just make sure that you have strong wrists because this puppy can get heavy!
An equally competent alternative from the Nikon Camp happens to be the Nikon D4 paired with the AF-S NIKKOR 24mm f/1.4G ED.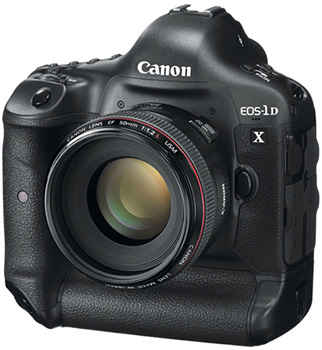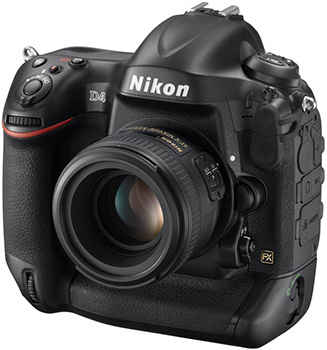 So there you have it folks, a gala of choices for pretty much every budget range and every kind of use. Now, you have no excuse to create some jaw-dropping images this Diwali!