With the availability of multiple options from top brands, each of them claiming to give you the best image quality, features and value; zeroing on the best option can get difficult.
Our list of the best point and shoot digital cameras focuses on picking the best ones from each category.
While all of the suggested models below belong to the point and shoot category, their USPs vary depending on the most important criterion.
We have tried our best to list the highest scoring models from travel-zoom, enthusiasts/advanced and compact point-and-shoot categories of digital cameras.
Sony DSC RX100 - Price Rs. 34,990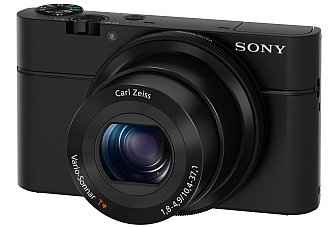 Recommended for: Enthusiasts who want the best image quality from a pocketable camera.
The RX100 has the largest sensor of all compact point and shoot cameras, allowing you to shoot professional looking images with tons of details, dynamic range and shallow depth of field without having to carry a bulky DSLR.
Read our review of the Sony DSC RX100 .
---
Canon PowerShot G1X - Price Rs. 47,995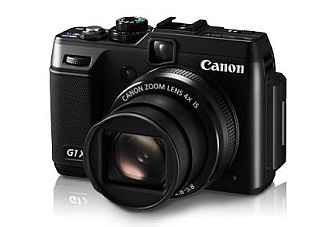 Recommended for: The performance conscious with big pockets.
The G1x is a great performer thanks to its APS-C sized sensor, along with DSLR grade optics that make this camera one hell of a performer. All that power under the hood does come at the cost of size though, as the camera weighs and measures almost as much as an entry level DSLR.
Read our review of the Canon PowerShot G1x.
---
Canon SX260 HS – Rs. 18,995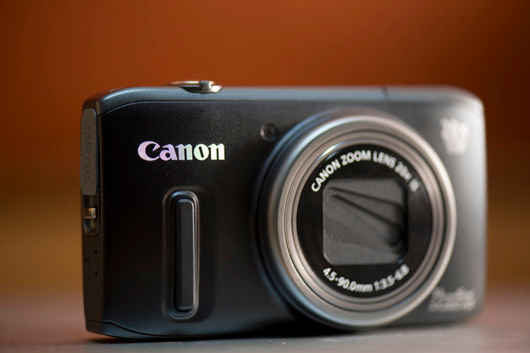 Recommended for: The casual traveller, the weight conscious.
One of our favourite travel zoom cameras, the SX260 HS is an extremely well built camera with an incredibly slim profile, making it ideal for slipping into the bag or carrying in our pockets. It may shed a lot of the fat, but it doesn't skimp on any performance. It also has an in-built GPS chip, which is nice if you're looking for bells and whistles.
Read our review of the Canon PowerShot SX260 HS.
---
Nikon Coolpix P7700 – Rs. 24,950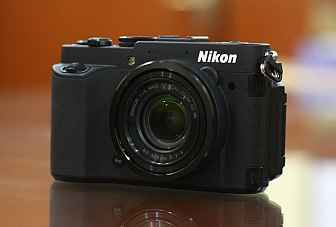 Recommended for: Photographers looking for a DSLR replacement without giving up on dials.
The Black Beast as we call it is an ergonomically perfect companion for any pro photographer with a fetish for dials and buttons. The P7700 maybe bulky, but we don't mind because it packs a 28-200mm f/2.0-4.0 lens which uses the optical design as the more professional N grade lenses from Nikon. The Nikon P7700 also takes very impressive photos, especially if you're planning on toying with the macro mode.
Read our review of the Nikon Coolpix P7700.
---
Sony DSC HX20V – 19,990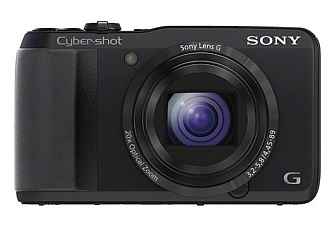 Recommended for: For anyone who's looking for a great all round performer.
Another favourite travel zoom of ours, the HX20V sports a large focal length and a very pocketable form-factor. The HX20V also delivers surprisingly good low light performance, thanks to its BSI-sensor. Another reason to love this camera is that its built from recycled plastic, using proprietary techniques which are not only environment friendly, but also result in an extremely durable shell. We'd know, we've dropped this puppy a few times (Shhh!)
Read our review of the Sony DSC HX20V.
---
Fujifilm X-10: Rs. 44,999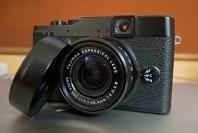 Recommended for: Serious photographer, anyone with a fetish for the old ways.
We've never been much of the romantic kind, but the Fujifilm X-10 was definitely love at first sight for us. The classic rangefinder build on the X-10 reeks of nostalgia, but there is nothing "old-school" about its performance. It features an ultra-sharp, very fast f/2.0-2.8 lens along with delivering amazing colours thanks to Fuji's prowess with developing its own sensors.
Read our review of the Fujifilm X-10.
---
Panasonic Lumix DMC-LX7 – Rs.34,990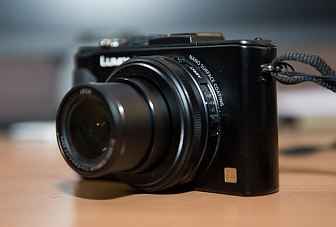 Recommended for: those who shoot a lot of low light stuff.
Blessed with Leica optics, the LX7's lens is also the fastest lens in a point and shoot camera, with a wide aperture of f/1.4-2.3. The LX7's lens also comes with a dedicated aperture dial and a focus toggle switch. The LX7 is quite formidable in low light shooting thanks to its wide aperture and decent focussing assist lamp.
Read our review of the Panasonic DMC LX7.
---
Canon PowerShot S100 Rs. 26,995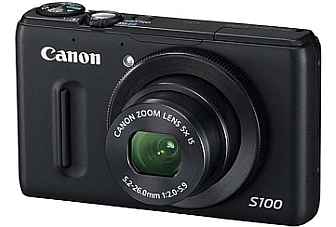 Recommended for: The fashion conscious not willing to trade form for performance.
The slimmest camera to feature a fast aperture, the PowerShot S100 is a camera that will appeal to the style and performance conscious alike. Thin enough to slip into most pockets, the S100 manages to still get away with enough of Canon's imaging prowess to make sure it delivers good looking images regardless of the shooting condition.
Read our review of the Canon PowerShot S100.
---
Samsung Galaxy Camera: Rs. 29,900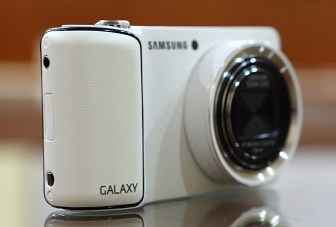 Recommended for: Anyone with a fixation to instantly publicise what they have shot.
Samsung has truly created a beautiful hybrid here, with the Galaxy Camera employing Google's Android as the operating system of choice. Using the Galaxy S3's performance hardware and clubbing it with home grow optics and imagine sensor, Samsung has managed to deliver a camera that not only takes stunning photos, but also offers connectivity options like no other in the form of Wi-Fi and 3G.
Read our review of the Samsung Galaxy Camera.
---
Sony DSC HX200V: Rs. 24,990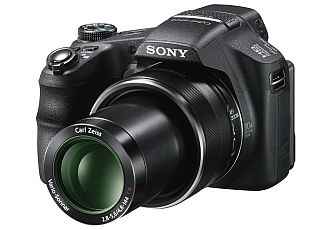 Recommended for: The nature stalker.
The Sony HX200V, at first glance, looks as if it's been injected with an insane amount of steroids. It's big and bulky, but that's probably because of the 27-810mm Carl Zeiss lens that puts this camera into the Super-zoom category. Housing the same sensor as the HX20V which has already shown serious promise and an impressive optical image stabilization, the HX200V is an ideal companion for anyone who's looking to do some wildlife shooting or getting into some birding action.
---