The photography bug is the kind that goes around all year round. One day, you're out on a casual stroll and chance upon a the most beautiful sunset you may ever witness in your life and before you know it, you're cellphone in hand, shooting away, trying to preserve that one fleeting moment of perfection.
You come home, you transfer the images to your PC and realize that the crystal sharp display on your phone betrayed you. The photos don't look as sharp or vibrant as they did on your phone. You realize that it's not the screen, but the camera. You decide you need a better camera, probably the best you can afford. You say to yourself, "I'm buying a DSLR camera."
That moment right there is when the most excruciating research project of your life will begin; the research for the right DSLR camera for your money. If you're wondering what the right budget for a DSLR should be, well, let us tell you that the amount you want to spend on a DSLR could be anything from a month's rent to the cost of a sedan. So the right budget is the one you set for yourself, based on what you can afford to spare. Of course, expecting too much from DSLR cameras that cost the least is unforgivable, so we've set a budget of Rs. 50,000, a decent mid-point for the price and features and we're going to help you pick the best DSLR camera for under that price:
Sony SLT A57 – Rs. 45,900
The Sony Alpha 57 is built around a 16 megapixel APS-C sensor (1.5x crop) and takes advantage of the semi-translucent mirror technology Sony developed for its camera line-up. A robust 15 point AF system with 3 cross-type points which is complimented by a blazing fast 12 frames per second burst mode ensures that there is very little that can escape this camera.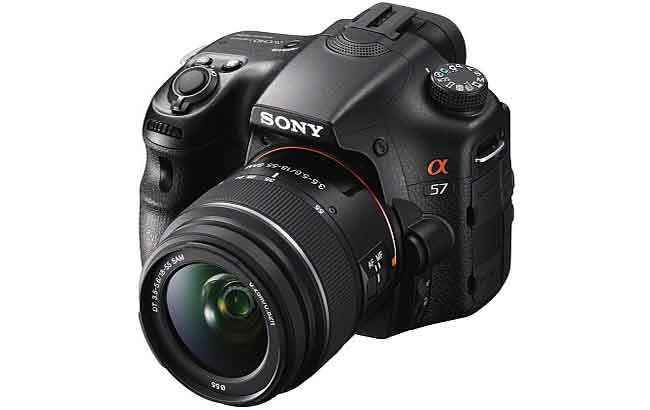 Sony also gave the A57 the ability to record full HD video in not just 24p frame rate, but also at 60p, so you can create great slow motion footage. The camera also has a built in HDR mode, an automatic Dynamic Range Optimizer and an auto portrait framing mode, but most of all, the most impressive and useful feature happens to be the sensor-shift based image stabilization which makes sure that no matter what lens you use, it is always stabilized.
Nikon D5200 – Rs. 46,950
This is the newest entry-level DSLR from Nikon and incorporates a 24 megapixel sensor, and while one might be tempted to think it's the same as the one in the D3200, we're pretty sure it's not. It brings with it an updated AF system with 39 AF points along with a 2,016-pixel RGB sensor for accurate metering.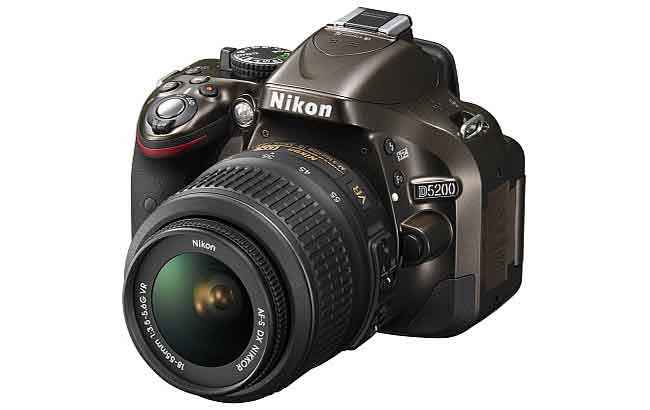 The D5200 camera is a long awaited update to the very popular D5100, which is a camera that we wouldn't hesitate to recommend either. The camera also ships with a revised information display on the back which is a whole lot easier to decipher than the previous generation Nikons. Full HD video, a tilt-swivel 9210K dot screen and various creative scene modes come as a standard on the D5200 and should be good enough to get anyone's creativity flowing.
Nikon D3200 – Rs. 34,950
When we reviewed the Nikon D3200, we found that this was an entry level camera that made some serious efforts to impress us. A 24-megapixel sensor (not the same one as D5200), a dedicated metering chip that manages to nail the perfect exposure no matter what the lighting condition, and an AF system that does well as long as you rely heavily on the centre point.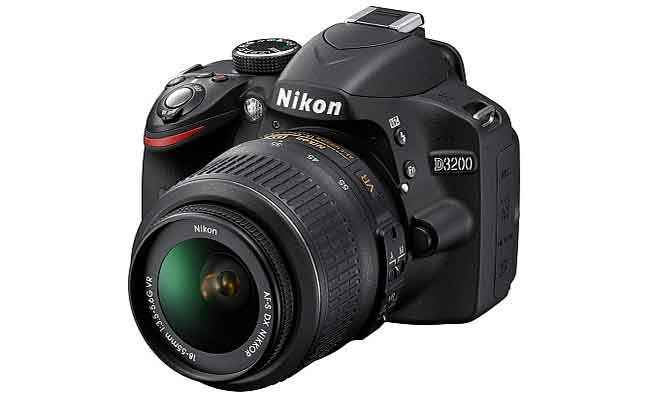 When compared to the D5100, the D3200 seemed like a superior camera, but now that the D5200 has also factored into the picture, the D3200 does feel more snugly placed with respect to price and features. If you buy this camera (and we do recommend that you do, if you're in a super tight budget), just know that your video is limited to just 24fps in full HD resolution and that you should not go and try to shoot concerts.
So, which of these three?
Between these three cameras, there is absolutely no going wrong. All three are thoroughbred performers with some really great features to boot. We've always maintained that it is ok to skimp on spending too much on a camera body, and instead use those savings for buying a really good lens. However, prices for these entry level cameras haven't changed much, so if you're thinking of spending a little less and going for a Nikon D5100 (Rs. 34,950) instead of the D5200, then we would strongly recommend against that, simply because even the D3200 is in many ways a better camera.
While the D3200 matches every feature of the D5100, it bests the latter in several areas such as higher pixel count (24 vs. 16) and offering wireless flash sync. There's also the Canon EOS 600D and Canon EOS 550D that both come under the 50K budget, but are two and three generation old products (respectively). They do perform pretty decently, but cannot match the modern day cameras from Sony and Nikon. Unfortunately, Canon's able competitors are both priced significantly higher than our cut-off, so unless you're a Canon loyalist, you're good to start with any of the cameras mentioned above.