Best cameras for lowlight photography under 15k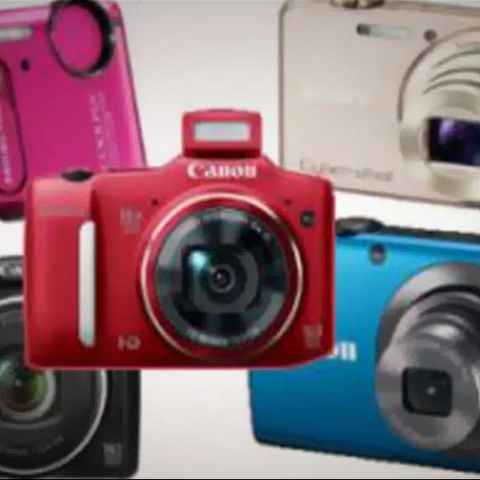 HIGHLIGHTS

We gathered cameras powered by a BSI Sensor costing less than 15k and test out their prowess.
The camera market is always flooded with new models, even before older ones are obsolete – a race driven by your need to have the latest and the greatest. However, there are now so many models from the same manufacturers, often sporting the exact same primary specifications, with only minor tweaks here and there to differentiate between models. What this means is that you can end up paying a premium price for features you might not really need.
For this story, we gathered cameras that are under Rs.15,000 (roughly), but with one key component: a Back-Illuminated (BSI) sensor. BSI sensors, as they are now known, are a new kind of sensor design which places the electrode wiring behind the photosites. Traditional CMOS sensors had this wiring right in the front, which reduced the amount of light effectively hitting the sensor, thus lowering their sensitivity. BSI Sensors do away with this block and effectively become more sensitive to light, yielding better images at higher ISOs. A good sensor is the first and foremost spec you should focus on while buying a camera, so we put a bunch of these budget cameras into our shootout to make it easier for you to choose.
We've got entrants from Panasonic, Fujifilm, Nikon and Canon. Although we reached out to Sony, unfortunately, they were unable to supply us with review units of the specific cameras we asked for. We had a good mix of regular point and shoots, travel zooms and even ultra-zoom cameras in here, which was pretty exciting for us, comparing cameras across various categories.
Features and Design
We have 10 point and shoot cameras that, on paper, are more or less comparable. However, after diving deep into the details the differences start cropping up. One perfect example of this is the image processor chips that go into these cameras. While we do know that these chips are responsible for offloading sensor data and also contribute to faster burst rates, what we don't know is exactly what other duties they perform. However, we do know there are subtle differences between chips and the algorithms they are infused with. That explains why, for example, despite some Canon cameras having the same Digic 5 chips, show subtle differences in performance.
All the cameras in our shootout have pretty similar features, except for the select few that sport a much larger zoom range (such as the Fujifilm S4800 and the Nikon L820) or brag of on-board Wi-Fi connectivity (Nikon S5200, Nikon S6500, and the Canon Ixus 140 and 255 HS). While the zoom range is a nice bonus, what we're particularly looking for is the real add-ons such as Wi-Fi and GPS. We gave extra points to those cameras that had these features. Scene modes, for all of those who crave them, are present on all cameras, in much larger number on some than the others (though some of them are just the same effects with different names).
Design is a fundamental aspect of any camera. After all, when you see a camera from afar, it's the looks that will first attract you. While the Fujifilm and Nikon super-zooms both have great balance and looks, they are incredibly heavy. The Panasonic Lumix DMC-SZ3 is incredibly light and comes in various vibrant colours, but the plastic it is made of doesn't really offer much reassurance against drops. While all the cameras are made of plastic, the Nikon S6500 and the Canon Ixus 255 HS are made from particularly high grade plastic and sport a very pleasing finish.
Build and Ergonomics
We take evaluating the build quality and ergonomics of cameras very seriously. It is incredibly difficult to take a good photo if you can't comfortably hold your camera, or if the buttons are placed in an unintuitive way. In our testing of the various cameras, we found something rather interesting. The Nikons not only come with exceptional build quality, but also sported buttons with an excellent finish and enough feedback to make pressing them rather comfortable.
What surprised us was that the quality of the buttons on the Canons was somewhat mediocre, especially the switch that toggles between Auto and Program modes. The one on the Ixus 125 felt especially weak. On the other hand, the Canon PowerShot SX240 HS feels like a mini tank, with extremely study build quality and a very well-built mode dial on the back that we definitely stress-tested by turning it like a turn-table. In our DSLR test, we found that it was the Canons that had better build and ergonomics than the Nikon's, but in this case, it seems to be the other way round. The most annoying thing about the Canon cameras is the removal of the physical "delete" button. Someone in the UI design team thought it would be a great idea to remove the button, which was a huge mistake as far as we're concerned. Now you have to waddle through the playback menu to do a simple task like deleting a picture you don't like.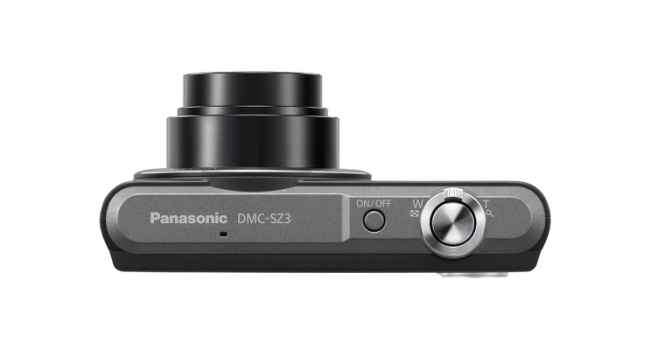 The Panasonic SZ3
The one camera that stood out for its poor ergonomics happens to be the Ixus 500 HS. Not only is the camera rather sharp edged, but the buttons on the back are packed quite tightly together, which makes it common to accidentally press the wrong button. The buttons too are somewhat hard to press, with minimal feedback.
The Nikon S6500 and the Canon SX240 HS top the build and ergonomic charts in our labs, thanks to their sturdy build, good button placement and an overall comfortable grip, thanks to the cameras being relatively light.
Image Performance
Now onto the meat of our shootout! The image quality test is always the most exciting and nerve racking if you ask us. We put our set of cameras through both a real world test, shooting scenes and situations that would most commonly occur in the life of an everyday casual photographer, along with shooting a simulated test target. We will first start with the findings of our real world test.
We shot a total of 10 scenes that would accurately reflect the real world usage of these cameras, ranging from macro to landscape, to low light shots. The results are interesting, but the results fall within our expectations. Before we discuss the results, it is important to note that even though the sensor in these cameras is of the BSI type, it only means slightly better noise performance. The overall image quality is still determined by the sensor size, which in this case happens to be a miniscule 1/2.3-inch. The BSI sensor helps, but the small physical dimension of the sensor retains most of the limitations that come with the turf.
When looking for the best colour, we felt that the Panasonic SZ3 had the most pleasing renderings of greens and yellows, something we even saw in the Mirrorless Camera shootout. The overall tone of the images was warm, which works when shooting foliage up close, but it tends to not look so good when shooting people under warm lights. It did shoot some very sharp images though, thanks to the Leica optics.
Even in our real world shooting scenarios, we wanted to figure out which camera produced the most pleasing images, captured most information and kept distortion to a minimum. The Ixus 125 is great little cameras that does everything pretty well, but sadly, it could not maintain sharpness across the frame, with the edges becoming soft very quickly. The purple fringing was also quite pronounced when shooting against harsh contrast. In comparison, Nikon's much cheaper S5200 yielded better performance with respect to low light, colour reproduction and controlling the ugly purple fringe.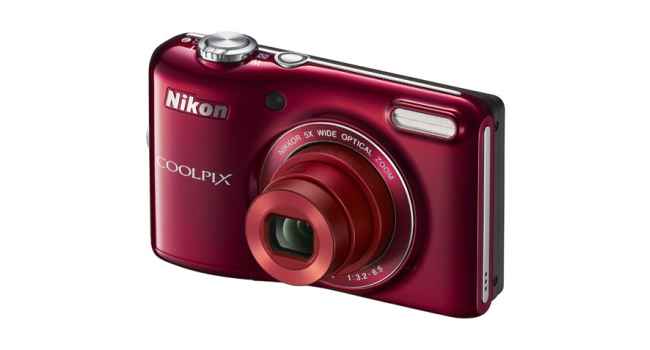 The Nikon Coolpix S5200
The cameras that performed very well in our real world testing were the Nikon S6500, S6400, Canon Ixus 255 HS and the Canon PowerShot SX240 HS. All four of these cameras had an exceptionally good handle on keeping purple fringing to a minimum. What they also did well was maintain good exposure despite one of test scenes being backlit (by the sun no less). They had decent distortion control, but also managed to balance the exposure for maintaining highlight detail and shadow detail in our dynamic range test. The S6500 showed the best corner sharpness of all the cameras, in that it not only had minimal loss in sharpness, but also, lacked any artifact in the edges.
Now moving onto our studio test shots, we found that all these cameras maintained acceptable noise levels up to ISO 1600, but ISO 3200 and 6400 were unanimously bad enough for us to recommend never using them. However, the cameras each had a distinct noise pattern and progression. The Panasonic SZ3, though a neat little camera powered by a Leica lens, could not handle noise above ISO 3200. At this point, we started seeing pronounced red/blue dots (chroma noise) which we found difficult to treat with using noise reduction software. The same behavior also applied to the Nikon S5200, the Ixus 125 HS and somewhat to the Canon SX 240 HS as well.
As we mentioned earlier, expecting amazing performance from cameras that house the smallest sensors in the category is a little unrealistic. Most cameras in this test go beyond the ISO 6400 mark, but we use that as a cap for two reasons: 1) It is the true ISO for all cameras, as the expanded ISO range isn't compliant with "true" ISO standards and 2) The performance pretty much tops out at this point. The Nikon S6500 and the Ixus 255 HS had the cleanest images of the lot, with ISO 3200 being just barely usable.

Image Gallery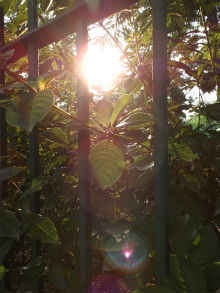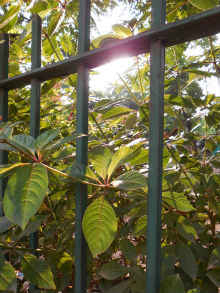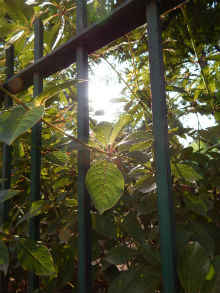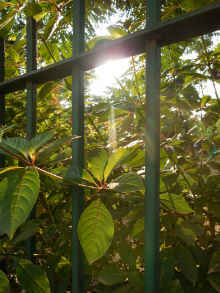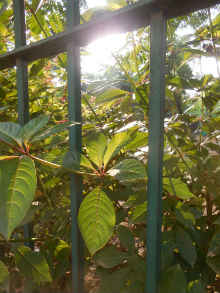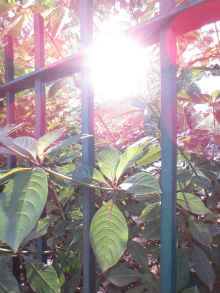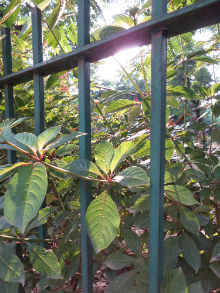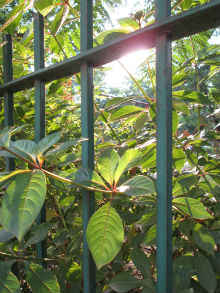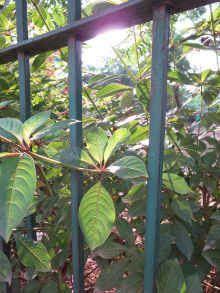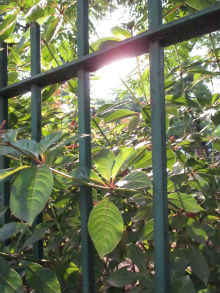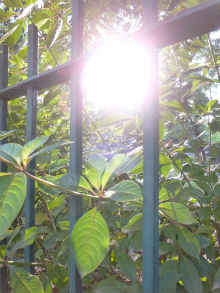 Images shot outdoors in daylight with (starting from row 1, every row left to right) Canon IXUS 125 HS, Canon IXUS 140, Canon IXUS 255 HS, Canon PowerShot A2300, Canon PowerShot SX240 HS, Nikon Coolpix L820, Nikon Coolpix S5200, Nikon Coolpix S6400, Nikon Coolpix S6500, Panasonic DMC-SZ3 & Fujifilm FinePix S4800. Click on images to enlarge in new window.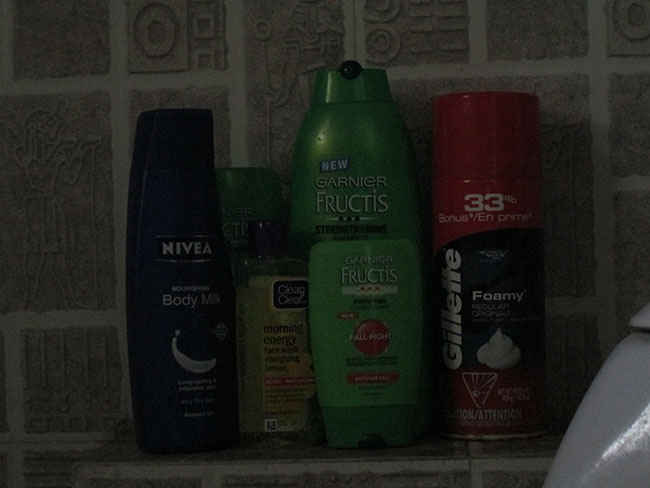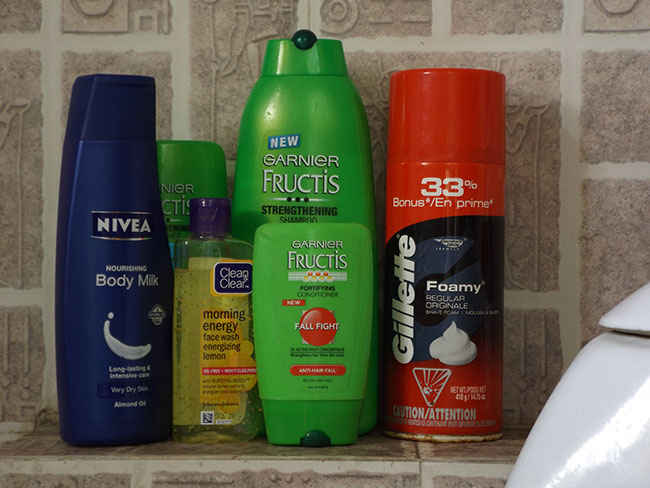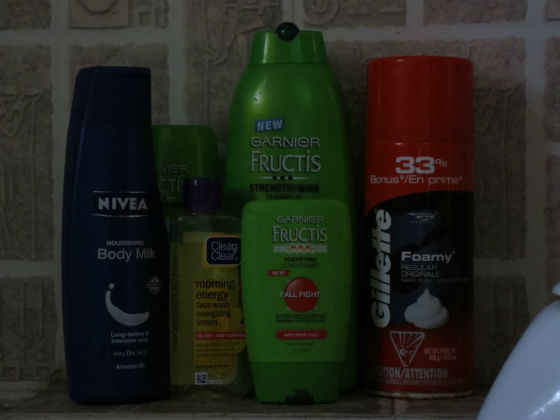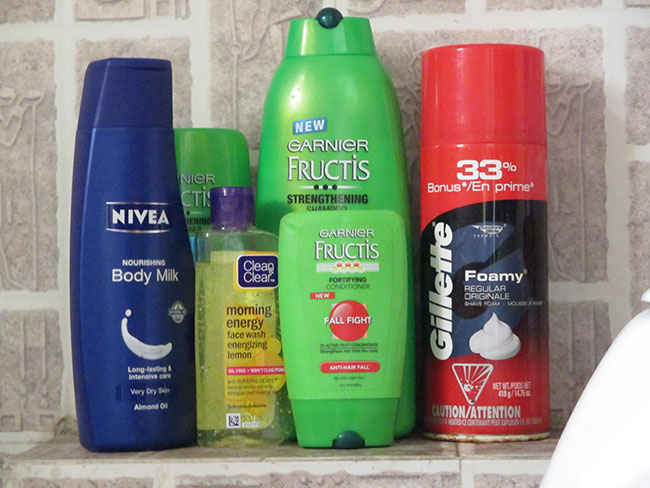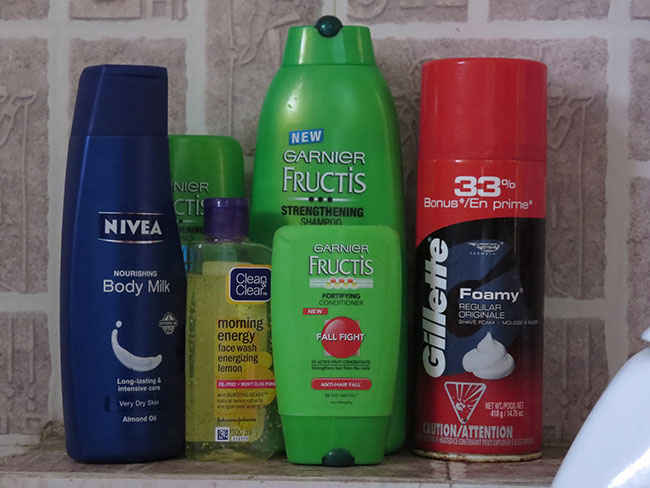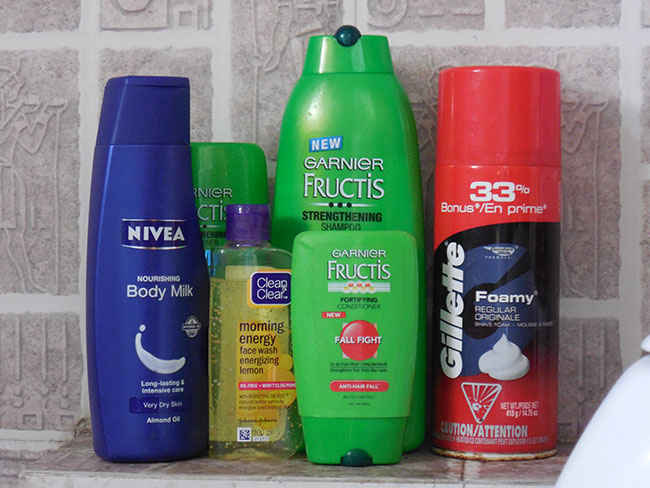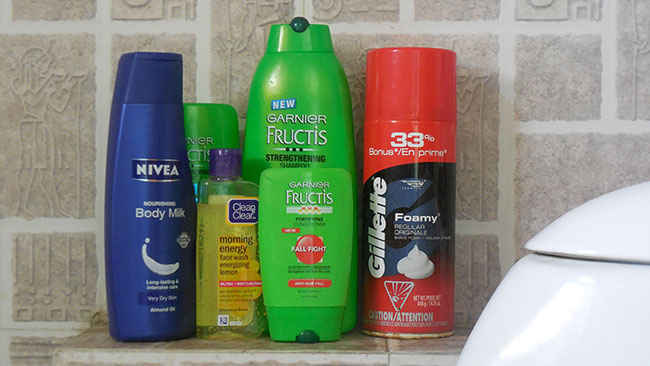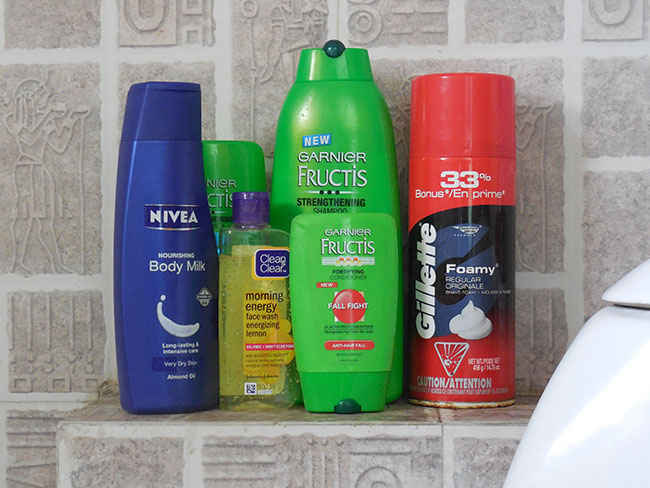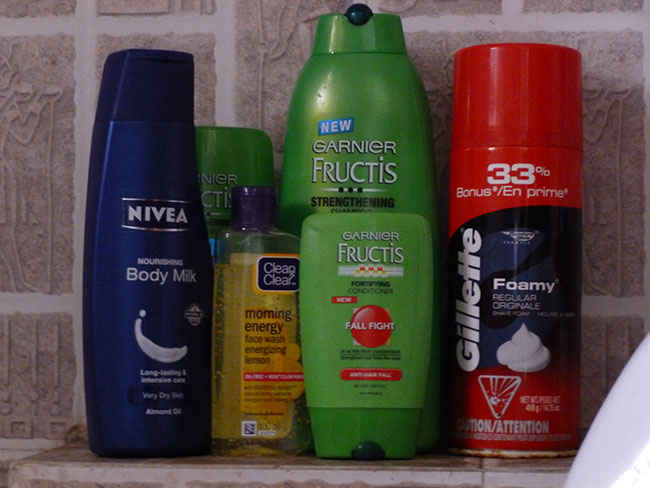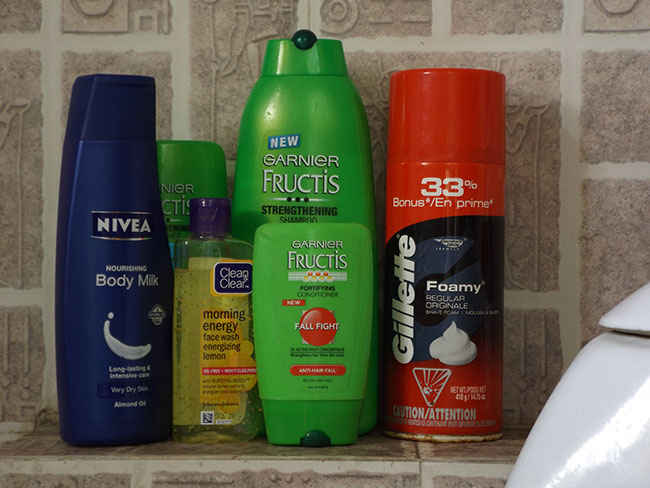 Images shot indoors under low light with (starting from row 1, every row left to right) Canon IXUS 125 HS, Canon IXUS 140, Canon IXUS 255 HS, Canon PowerShot A2300, Canon PowerShot SX240 HS, Nikon Coolpix L820, Nikon Coolpix S5200, Nikon Coolpix S6400, Nikon Coolpix S6500, Panasonic DMC-SZ3 & Fujifilm FinePix S4800. Click on images to enlarge in new window.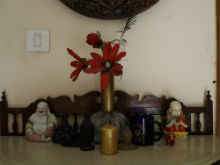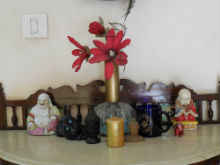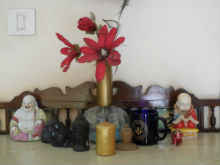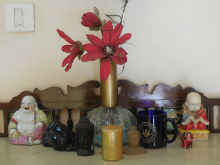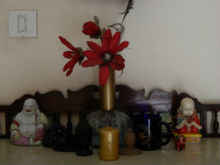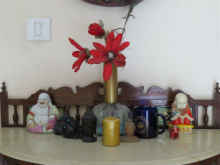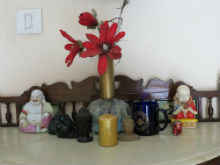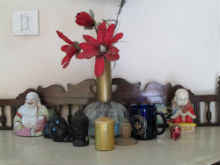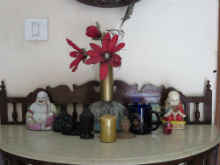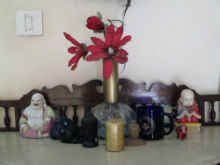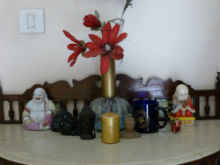 Images shot indoors under good light with (starting from row 1, every row left to right) Fujifilm FinePix S4800, Nikon Coolpix S5200, Nikon Coolpix S6500, Nikon Coolpix S6400, Nikon Coolpix L820, Canon IXUS 125 HS, Canon PowerShot SX240 HS, Canon PowerShot A2300, Canon IXUS 255 HS, Canon IXUS 140 & Panasonic DMC-SZ3. Click on images to enlarge in new window.
Video Performance
If you're going to have a mainstay camera, we figured that the video quality would matter just as much as the image quality. We tested the cameras in three situations; outdoor in bright daylight, indoors with regular house lighting and then in very low light (room lit by candles and outdoors after sunset). For audio, we had one of our friends sit in a room, with a window A/C on. The thing about this A/C is that it has multiple fan settings that go from 'loud as a damn jet plane' to 'silent as a ninja'. This helped us determine just how effective the microphone on the camera was in cutting out wind noise.
Outside, all cameras yielded satisfactory video quality, but the Nikons along with the Canon SX240 HS stood above the rest thanks to their ability to record 1080p video, while the rest only shot in 720p. We particularly liked the footage out of the Canon SX240 HS, which was great partly due to the fact that we could use a larger zoom reach, but also because the stabilizer works wonderfully even at the 500mm end (although this applies only when shooting in bright daylight). Indoors, shooting at the 500mm was simply a mistake as the aperture drops to f/6.8 and the light is greatly reduced.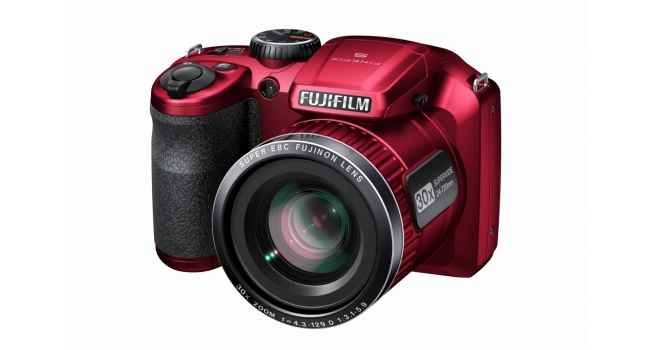 The Fujifilm S4800
Indoors, we found the Nikon S6500 doing exceptionally well, mostly thanks to the f/3.1 aperture, followed closely by the SX240 HS. The noise levels remained fairly low for the most part, except in areas where shadows came into play. The noise was most prominent on skin tones and in areas that generally had red tones. The Panasonic SZ3 was particularly bad in low light, but then again, the small sensor size didn't spare anyone, not even the Nikon S6500 and the Canon SX 240 HS.
The audio levels were fairly good for voices, but only when we had the A/C down to the second quietest setting. The wind cut was barely average, which means that if you're filming someone talking on a busy street, be prepared to get a lot of ambient noise, and if its windy, there's a good chance your audio will be barely audible.
If shooting videos is a major part of your relationship with your camera, then we'd recommend opting for the Nikon S9500, as it delivered the cleanest footage of them all, in full HD with audio recorded using stereo microphones.
Few More Considerations
While imaging performance, build quality and ergonomics are extremely important factors to take into consideration while buying a camera, one feature that often goes unreported is the responsiveness of the camera. You don't want to be in a situation where your little one is taking his first step and you pick up the camera to take a shot of this memorable moment, only to find that the camera takes too much time between starting up and taking the first shot.
We measured the responsiveness of each camera, measuring startup times, time till first shot and even how quickly the camera responds to the push of a menu button and how quickly it can exit from it etc. The Panasonic SZ3 was surprisingly quick in doing everything it was told, with the only drawback being a poorly designed menu (which may slow you down). The Canon Ixus 255 and Ixus 500 were speedy, but faced some problem in locking focus right after starting up. The Nikon S5200 was a little slow to startup and shoot, but the S6500 didn't stutter at all. The fastest camera, in our opinion, was the Canon SX240 HS. The camera is pretty much ready to shoot the second you press the power button, unless you want to zoom or are shooting on Macro.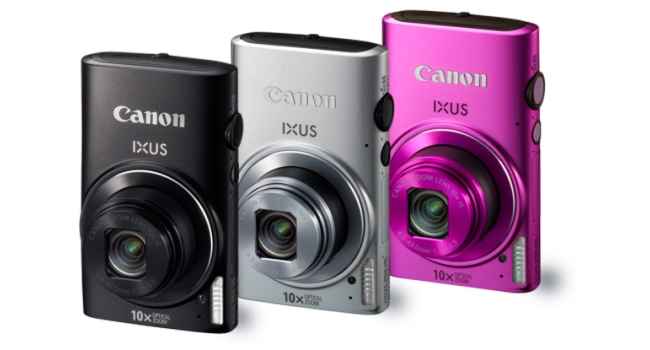 The Canon Ixus 255 HS
When we consider speed, one thing to keep in mind is that when shooting Macro mode, the AF on most cameras does slow down. There is nothing wrong with that, as the lens is cycling through a longer focusing range at a much finer setting to lock onto the closest subject. .
Verdict
This shootout has been an enlightening one, showing that even though the size of the sensor in all these cameras is exactly the same, their performance varies. A lot of it has to do with the algorithms in the image processing chips, the quality of the lenses and of course, the size of the individual pixels on the sensors themselves.
In terms of pure performance, we found that the Nikon Coolpix S6500 was the best overall, with excellent colour reproduction, good contrast levels and a decent dynamic range. The video from this camera is also much better, thanks to the sensor being able to capture full HD footage along with the stereo microphones providing the audio.
If pure performance isn't your thing, and you are a little more price conscious, then you might want to look at another option. For about Rs. 3000 less, you can have the S5200. It's smaller than the S6500, slightly lighter too and performs almost just as good – no problems at all. Thanks to the good balance between price and performance, the S5200 is the best camera to buy of the lot.
The Canon Ixus 255 HS is a camera that throughout our testing made quite an impression on us. It wasn't the top of the class, and neither was it the cheapest. However, it was a camera that slipped very comfortably into our pants, was responsive and did take good every-day photos. Its compact, its light and it didn't let us down in any way. If we were to recommend a camera for everyday-average "upload to-social-media" use, we'd more than likely recommend this little guy.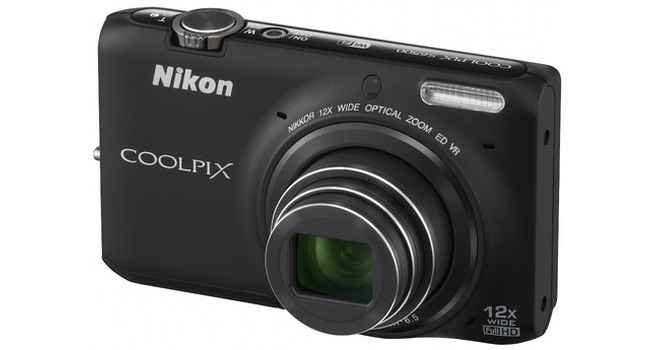 The Nikon S6500
So these are the three cameras that impressed us the most. We are disappointed that Sony could not participate in our shootout, as we have seen the company produce some amazing cameras at unbelievable prices.
Regardless, the cameras we have tested here are a really good set to choose from, while the three we highlighted are the cream of the crop, you would be pretty satisfied with the way any of these cameras perform. However, it's not a price bracket to expect amazing performance, obviously.