Budget DSLRs are undoubtedly the most popular among camera buyers in India. Recent times have seen a growing interest in DSLRs, among casual and semi-professional photographers alike. While many prefer interchangeable lenses to carry in family vacations, others are looking to begin their photography journey with their very first DSLR. The following DSLRs form the best of budget DSLRs to buy in India today, for every kind of user.
Nikon D5500 (Rs. 49,500)
The Nikon D5500 set a new standard for budget DSLRs - with a fast autofocus mechanism, excellent dynamic range and good reproduction of colours packed into a relatively light body. It is among the more compact APS-C sensor-powered DSLR bodies, and along with its imaging performance, a full-swivel touch LCD adds to its versatility. The Nikon D5500 brings the best of multiple worlds together to one DSLR body, making it the pick of our recommendations here.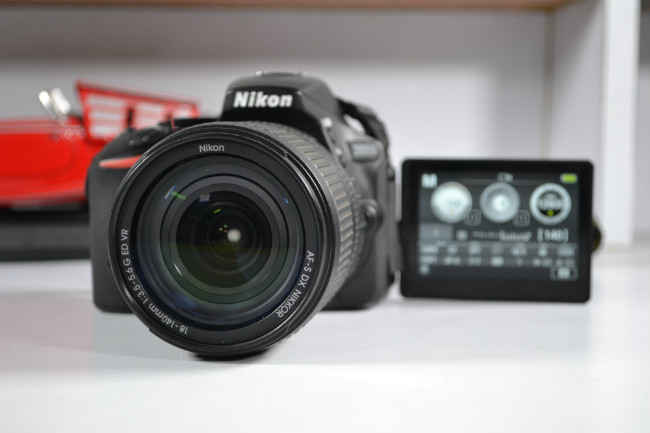 Sony A68 (Rs. 51,445)
The Sony A68 DSLR is a fine attempt by Sony to bring its imaging expertise to the entry-segment DSLR cameras. The autofocus mechanism here is actually faster than the Nikon D5500, but the Sony A68 comes second on account of a less familiar interface, slightly inferior colour and noise performance and a bigger, bulkier body. The AF is also a tad noisy, making it rank second here.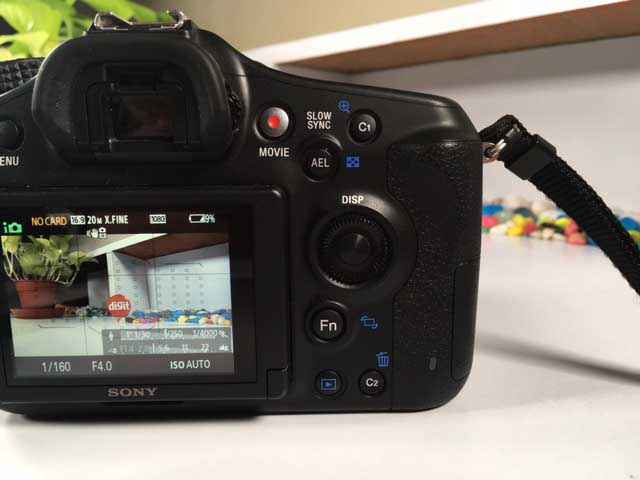 Nikon D7000 (Rs. 50,899)
The Nikon D7000 is now two generations old, and hence, does have its limitations. But, this was the best APS-C DSLR back in its day, and still comes with reliable focusing, great dynamic range and colour performance, and only shows its age if you shoot in Continuous release. For beginners, this is a great camera to begin learning photography with, and the robust weather-sealed body adds to the convenience. Now available at about Rs. 50,000 with an 18-105mm lens, the Nikon D7000 makes for a very good DSLR in the budget segment right now.
Canon EOS 750D (Rs. 51,495)
Canon's EOS 750D is a notably superior offering in the sub-50k range, particularly because of its ease of operation. The dynamic range and noise performance is not the best in the world, but it still makes up with good colours and very easy shooting stance along with an easy touchscreen interface, all of which combine to make it a very good budget DSLR to buy right now.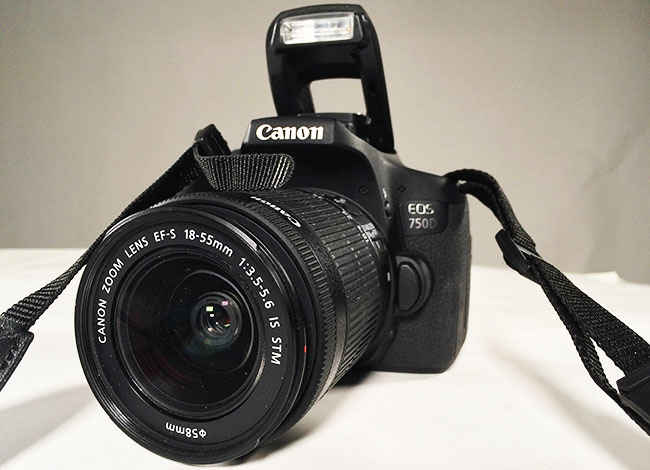 Canon EOS 100D (Rs. 40,000)
We were torn between the EOS 100D and the EOS 1300D, but chose to opt for this one owing to its relatively tiny size. The EOS 100D is Canon's answer to mirrorless cameras by its counterparts, giving full DSLR form factor, an APS-C sensor, similar colour performance to the EOS 750D and Canon's arsenal of accessories. It is also one of the most affordable DSLRs in the budget segment that make for a worthy purchase right now.
Sony A58Y (Rs. 38,950)
The Sony A58Y is among the sharpest shooters in its class, delivering great noise performance, vibrant colours and very good image sharpness, which do not fade out when you translate your RAW files to JPEG. Adding to that is very good value for money, and for a sub-40k price point, you get a dual-lens kit with 18-55mm wide angle and 55-200mm telephoto lenses.