8 seasons, 73 episodes, 70 hours, 4200 minutes, and so on… Game of Thrones has been an integral part of a staggering 17.4 million viewers' lives since 2011. Readers of George R. R. Martin's books which inspired the series have had GoT in their lives since 1996! The final episode of Game of Thrones aired on May 19 and the episode, rather a huge chunk of the last season brought an onslaught of mixed emotional reviews, with some loving the treatment while some violently revolted the ultimate season of the much-loved show. Regardless, a void has been created in our lives and we, at Digit, attempt to fill it with a comprehensive list of TV shows that could possibly prove as worthy alternatives for the massive TV phenomenon, GoT, that breathed its last this summer.
Rome

Rome is an underrated TV show that revolves around two Roman soldiers during Julius Caesar's time. Unfortunately, the historical drama was cancelled after a mere two seasons, since the production costs were appallingly high and it never really got the audience to support these costs. You can still watch the two seasons with 22 episodes and enjoy it thoroughly since it doesn't feel unfinished or lacking even though the series was cancelled. While Rome lacks nerve-racking fights like in GoT, it has a stellar storyline and a capable cast.
Vikings

Vikings is yet another historical drama that follows the trials and tribulations of a legendary Norse hero who is a mere farmer at the beginning of the series but rises to great heights as a fearless warrior and the commander of the Vikings tribes. The show doesn't quite reach the complexities of GoT in terms of characters, storylines, set design and more, it does provide quite an intriguing narrative, great character development and a pretty accurate depiction of medieval Scandinavia.
Black Sails

Black Sail features elements like violence, nudity and sex which probably was one of the few factors that pulled in viewers for GoT in spades, along with the enthralling storyline as well. Black Sails follows the adventures of a feared pirate of the golden age. While the first season may seem to be a tad too flashy, the next two seasons rectify this and more. The characters and style of storytelling are quite unique as well. Basically, if you are an action-packed TV series, you can't go wrong with Black Sails.
The White Queen

What better show to replace GoT with than the one that was the actual inspiration behind it? The White Queen is a TV series that is based on the War of the Roses, English civil wars between two rival houses to assume the control of the throne of England. George R. R. Martin was directly inspired by this real-life civil war and this led to the creation of the series of novels which led to the TV show we all know and love today. Even the names of some of the houses in GoT (Lannister = Lancaster) were inspired by this real-life event.
American Gods

If you're ever missing the gore and the super weird stuff that happens in GoT (incest, people being put into pies, castration and more), one - you need help, two- watch American Gods. This American fantasy drama TV series is based on Neil Gaiman's novel with the same name, and it features a great and weird storyline, involving all the old Gods and the new, that have moments which are weird, violent and engrossing.
The Tudors

Game of Thrones was so much more than sex and nudity, it was about politics, the struggle for power and its disastrous consequences. The Tudors follows the story of Henry VIII's rule over England and his political authority over the region. While the storyline isn't exactly historically accurate, it is still a great watch featuring lots of gritty drama and interesting character arcs. It even has Natalie Dormer (Margaery Tyrell from GoT) playing one of the main characters.
Spartacus

If Game of Thrones was based on gladiators instead of noble families and mythical lands, it would have been more like Spartacus. The historical epic TV series tells the riveting tale of the gladiator, Spartacus (no surprises there) who organises an uprising against Roman captors. The show has received quite the 'cable TV treatment' and features everything from blood and gore to sex, and to violence and drama. Everything you've come to expect from Game of Thrones.
The Bastard Executioner

This show might very well be the ultimate cure for your GoT withdrawal symptoms. The TV series featuring a badass executioner in the 1300s is completely packed to the brim with gore, blood, story, violence and swords! Albeit, it might feature lesser fantasy and nudity than GoT, it still makes for a great alternative for the highly-acclaimed TV show. Unfortunately, it was cancelled after one season, but the season has a bit of everything GoT was known for, for you to enjoy.
The Last Kingdom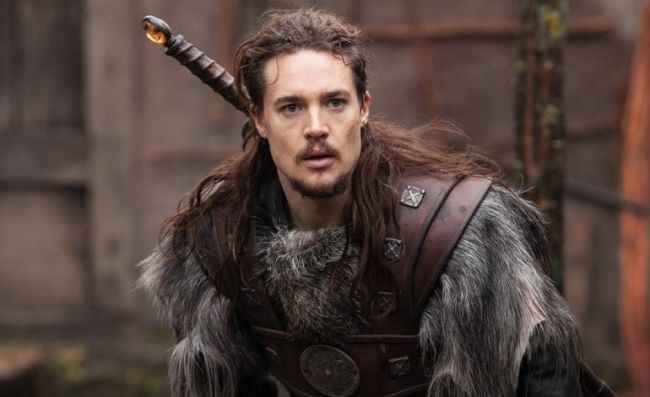 Just like GoT, this lesser-known TV show is based on a series of novels called the Saxon Stories. The show has been set sometime during the 10th century AD in England when the Viking invasions were very prevalent. Remember the fight between Oberyn Martell and the Mountain, and the gory (but awesome) eye-gouging scene? Well, this show has that and more including beheadings, stabbings, crucifixions, bone-crunching battles, clinging of swords and more.
Taboo

You can't really go wrong with a Tom Hardy starrer, especially when it has a multi-layered storyline based on historical fiction. The TV show takes us back to 1814 London where the protagonist struggles to earn back his lost pride in a place where he has no friends. It is one of the best historical dramas to ever grace television, especially in recent times. The show is all geared up for an exciting second season that will be released sometime in 2019.
The Borgias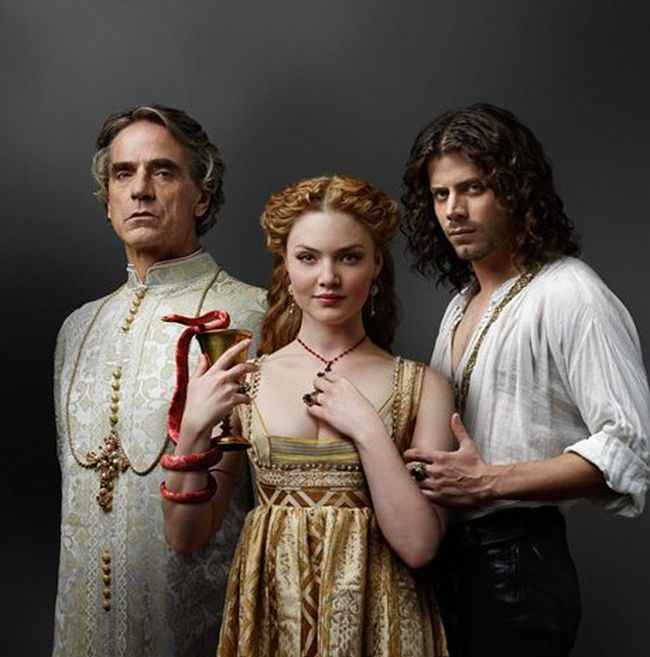 To get the gist of this TV series, think of it as Game of Thrones Lite, except with so much more incest. The Borgias is a nine-part mini-series which is packed to the brim with murder, blood, violence, nudity and gore. It revolves around a family that rose to prominence in Italy during the Renaissance period. The show has a stellar cast and should ideally garner as much attention and praise as GoT did.
Westworld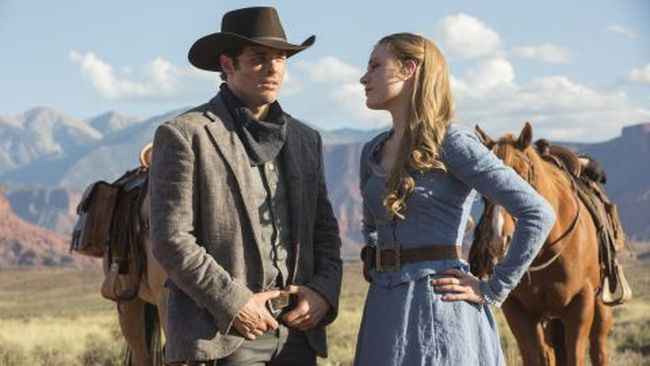 Did you ever think GoT had a convoluted storyline with a host of houses, sigils, lineages and names to remember? Well, think again, because Westworld is a TV series that is so intricate and bewildering that you'd almost want to give up on it. However, this show rewards loyalty and perseverance to a degree that is almost unbeatable. This sci-fi show features a mindblowing storyline, treacherous twists, and confusing characters.
Outlander

This show is based on a bestselling series of books by Diana Gabaldon with the same name. It surrounds the story of a nurse who is unexpectedly transported back in time to 1743. A timeline-bending narrative, steamy romance, numerous battles, and plentiful twists then ensue. Basically, it is GoT with mature romance and slow-burning drama.
The Expanse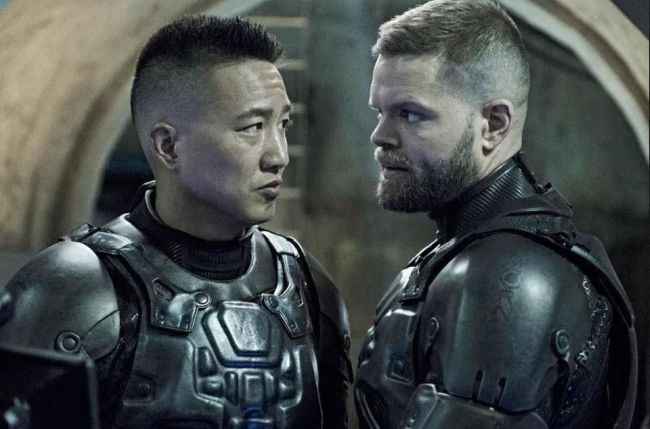 This sci-fi drama surely doesn't possess GoT's splendour, however, its unique and perplexing storyline will have you on the hook right from the get-go. The TV series is set in space entirely, revolving around our very own solar system for the most part. Even though it was cancelled by the network SyFy, it was, fortunately, picked up by Amazon for the fourth season. We're hoping the deep pockets of Amazon amount to exceptional CGI in the upcoming season.
Empire

Backstabbing, manipulation and every other dirty trick in the book is rampant in the drama TV series, Empire, much like GoT. While it doesn't employ Valyrian steel swords and fire-breathing dragons to get their dirty work done, it still revolves around deceit, lies, priorities and power in the hip-hop music and entertainment industry.
Camelot

Camelot is a period drama which retells a classic English legend, the Arthurian legend, utilising violence, graphic sex and nudity. Sounds very GoT, right? Except the whole Arthurian legend part, of course. It has a stellar cast with the likes of Joseph Fiennes playing Merlin the sorcerer, Jamie Campbell Bower playing Arthur and Eva Green playing Morgan, Arthur's half-sister.
Black Mirror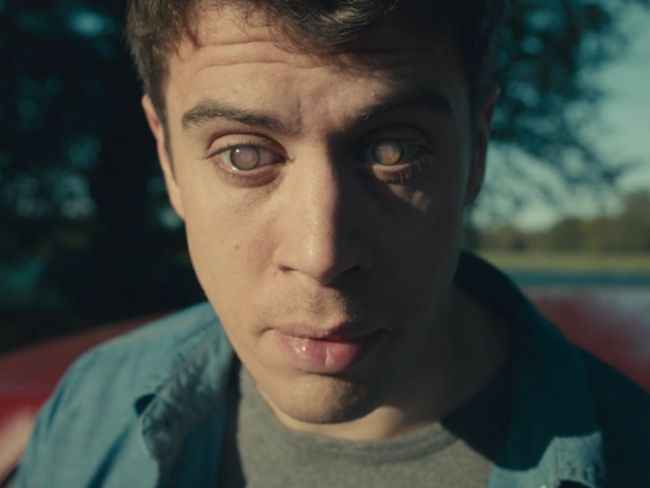 This sci-fi anthology series will shake you to the very core with its cautionary take on technology and its possible effects on mankind. We're putting this very kindly, but the show has the ability to make you question the consequences of technology by putting across harsh realities in a fictional setting. Do yourself a favour and skip Black Mirror: Bandersnatch though, it is a poor reflection of an otherwise riveting series with a stellar cast.
The Handmaid's Tale

Ah, Handmaid's Tale. There are very few TV shows that have reached this level of inherent darkness and depiction of the horrors of society. The show is shot stylishly, has powerful actions and is deeply (we reiterate, DEEPLY) disturbing. Also, it is far more likely to happen in real life than the GoT narrative, since it features women being apocalyptically oppressed.
Most of these shows are or have been exceptional in their own way and surely offer some GoT-esque elements here and there. Game of Thrones has surely left a huge void in our lives, but these TV series should help fill that hole, at least temporarily until the GoT prequel (named Bloodmoon or the Long Night, or whatever really) arrives and hopefully, disrupts the TV series scene again, like its predecessor.