Advanced technologies, spacefaring species, galactic civilisations, time travel - these science fiction shows have it all. Most of the series in this list have been around for some time, and have had time to seep into pop culture. Every item in the list is a completed series, so they are ideal for binge watching.
Stargate SG-1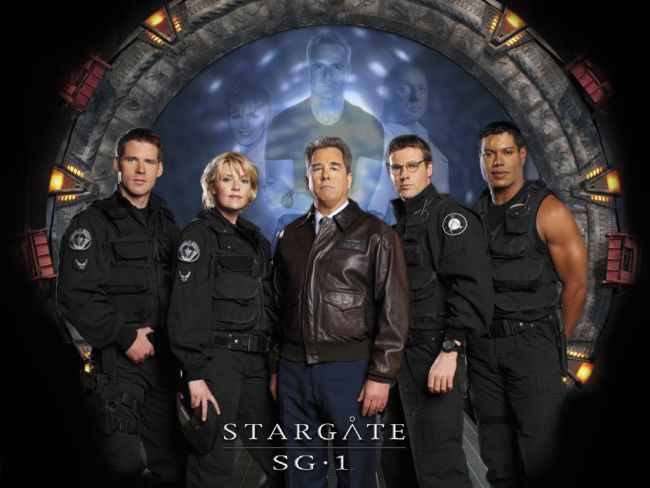 The series is a sequel to the 1994 film, Stargate. Stargates are wormholes or portals that allow for instantaneous travel between planets across the Universe. A group of USAF personnel save the Earth from hostile races that the ancient civilisations around the world have already encountered in the past.
Colony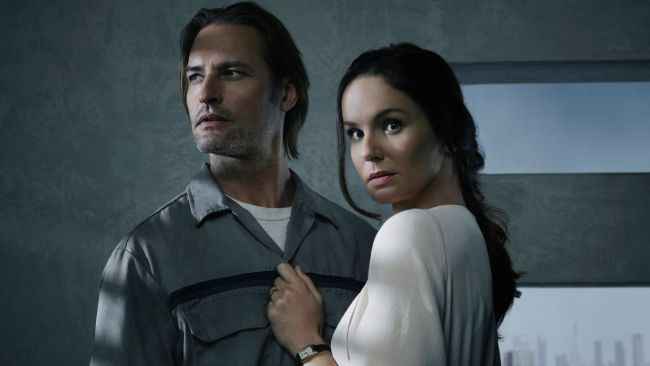 Colony follows a family navigating its way through the aftermath of an alien invasion. The aliens are robots who use data collected from the Earth to take over the planet and establish a system where most of mankind is enslaved for their own ends. The machines want to use humans to create weapons for use in their war against another alien race. Colony can be streamed on Netflix.
V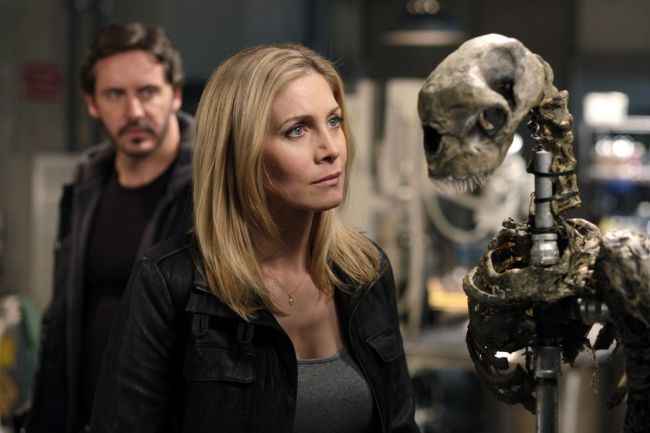 V is the new version of an old television show and is a miniseries. The idea that a race of reptilian aliens has infiltrated the Earth and has shadow control over the world is explored. There is also an overt invasion, but the aliens appear to come in peace, and skin changing aliens look just like humans. V is available on Amazon Prime.
Firefly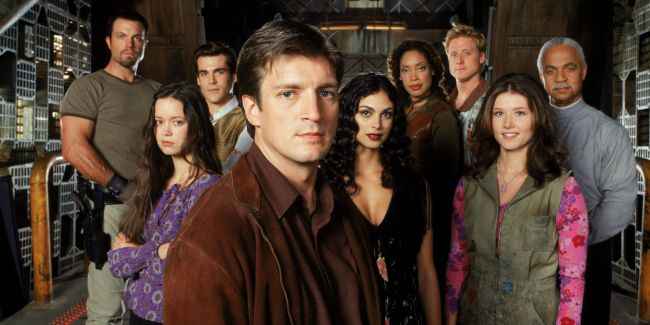 Firefly is a space western and follows a crew on board a ship known as Firefly as they engage in various activities that are on the borderline between good and bad. The crew is just trying to make a living on the outskirts of a star system, using the ship to move cargo or smuggle goods. If you want to decide whether Firefly is for you, you can watch the sequel movie, Serenity, where most of the cast makes an appearance.
Battlestar Galactica
Battlestar Galactica follows a single capital ship and a few thousand human survivors, as they attempt to find a new colony in the aftermath of a deadly war against sentient androids known as Cylons. The humans are struggling to find refuge in an almost mythical lost colony, known as Earth. Battlestar Galactica is available on Amazon Prime.
Travelers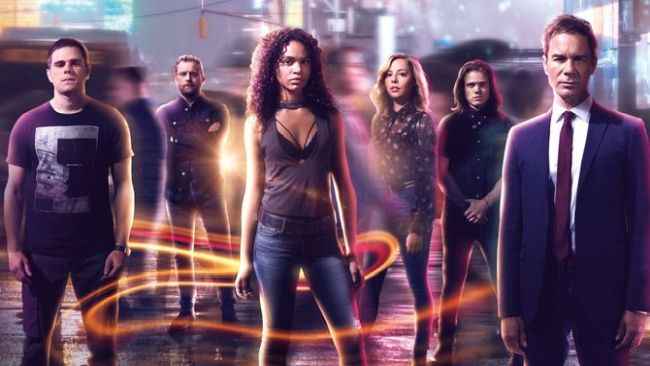 Travelers has a unique take on time travel, where the consciousness of people is directly transported to humans in the past, close to their time of death. The series follows a group of operatives who try to prevent a series of events that results in the near destruction of the Earth. To prevent paradoxes, the operatives must follow a strict set of rules, but as usual, things do not go exactly as planned. You can catch Travelers on Netflix.
Babylon 5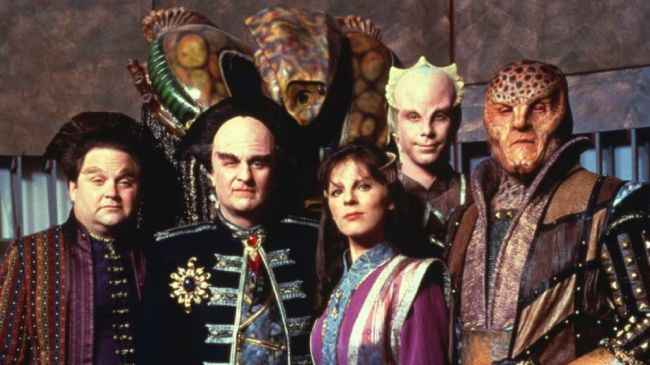 Babylon 5 explores many science fiction ideas to the fullest extent and shows the relationship between multiple technologically advanced races. Babylon 5 is a space station which accommodates multiple species, all with their own artificial environments suitable for that life form. The space station is a neutral space for all the alien civilisations to engage in diplomacy and trade.
Farscape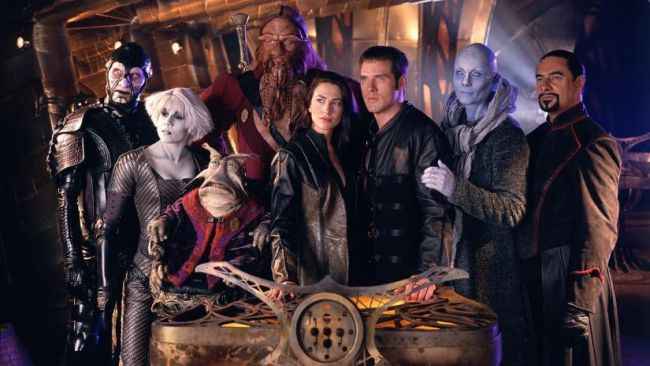 Farscape features some really bizarre concepts. It follows a ragtag group of people who have been thrown together by circumstance, on a prison escape ship/leviathan known as Moya. The ship itself is sentient and is fused with a Pilot who communicates between the ship and the rest of the crew. There is also a living flower and other strange creatures.
Primeval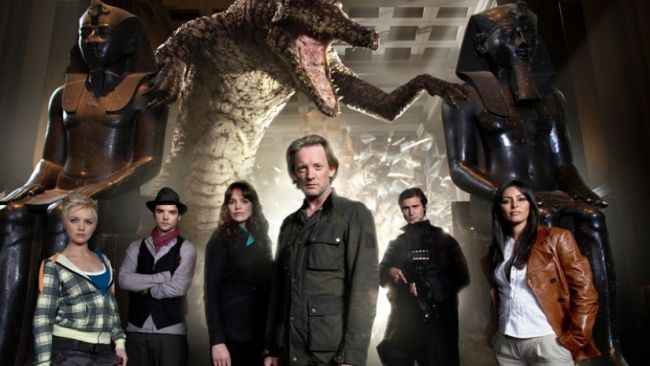 If you like prehistoric monsters and dinosaurs, this is a series for you. Temporal anomalies mean all kinds of exotic creatures from the past and the future suddenly show up in cities. Normally, each episode features a particular creature. The animals are dealt with the personnel from Anomaly Research Centre or ARC.
Salvation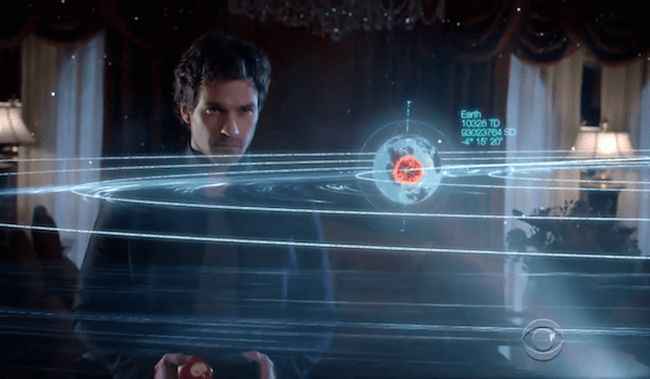 This is one of the newer shows on the list and follows a global effort to save humanity from extinction, by an asteroid impact. A gravity tractor is employed for the effort, which involves dispatching a spacecraft to pull away the asteroid from its catastrophic trajectory. This is a long term plan, and there are some sinister secrets kept from the general population. Salvation is on Netflix.
Childhood's End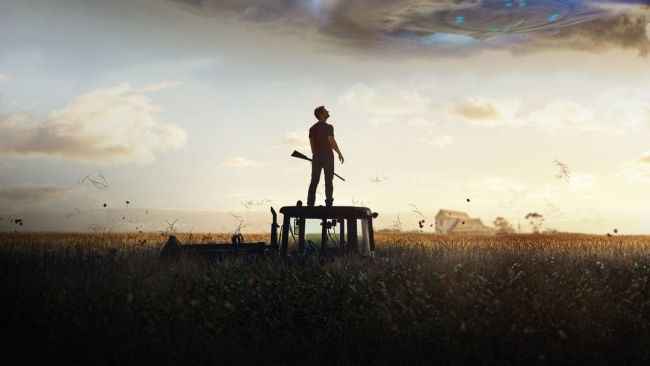 An advanced alien species arrives on Earth, bringing a promise of a utopia free of any of the concerns of man, including war, hunger, energy and poverty. However, the appearance of the aliens is not something that humans can accept easily. Also, the aliens are just the harbingers of a galactic hivemind. This short miniseries explores what price humanity is willing to pay for an ideal existence.
Continuum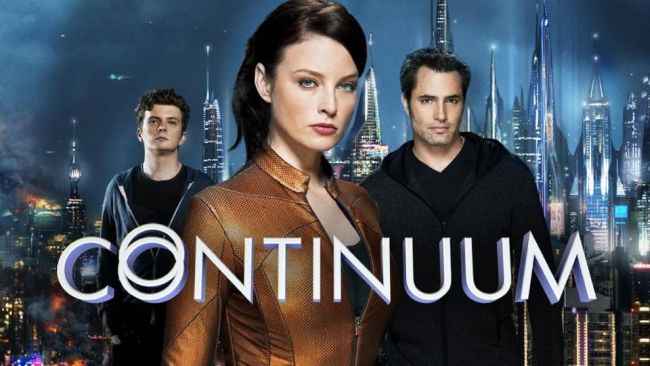 A group of terrorists about to be executed in a future, explode a time bomb of sorts, which takes them back in time so that they can prevent corporations from taking over the world. A cop is dragged in with them to the past, and the series follows her efforts to stop the terrorists and return to her timeline. She gets to keep her suit from the future, which is bulletproof and can make her invisible. Continuum is available on Netflix.
Andromeda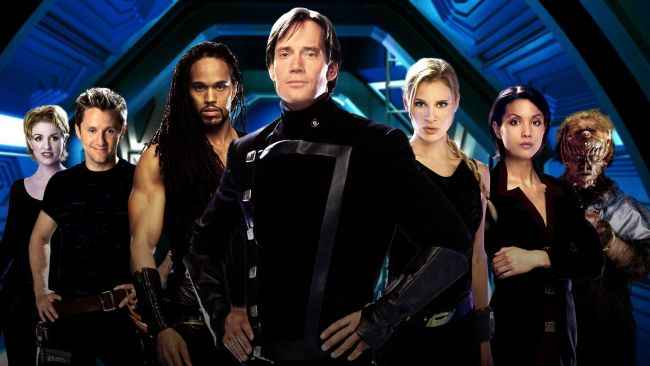 Another space-based science fiction series set in the distant future, this one has alien races and the story spans three nearby galaxies. Faster than light travel exists, and is achieved through something called the slipstream. Humans have evolved into many different species. There are also living stars and androids, so this series has no lack of science fiction concepts. The series is based on unused material by Gene Roddenberry, who produced the original Star Trek series.
Defiance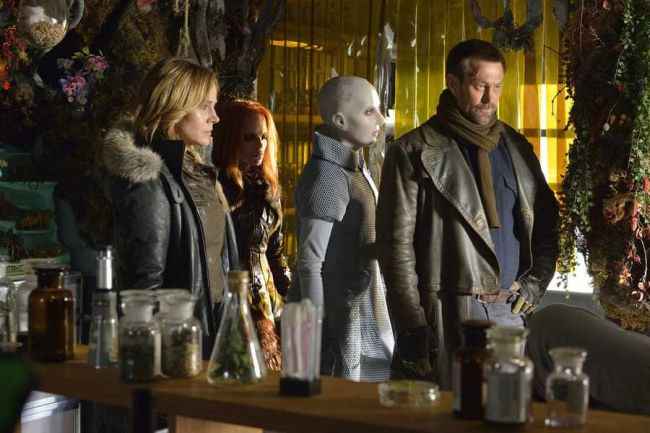 Defiance follows the uneasy alliance between humans and aliens, after a cataclysmic war on Earth. The Ark fleet of the aliens was destroyed above the Earth, leading to strange mutations and hybrids between alien and human species. Multiple sentient species have to find a way to get over their brutal past and establish a peaceful civilisation again. It all starts in the settlement of Defiance.
Quantum Leap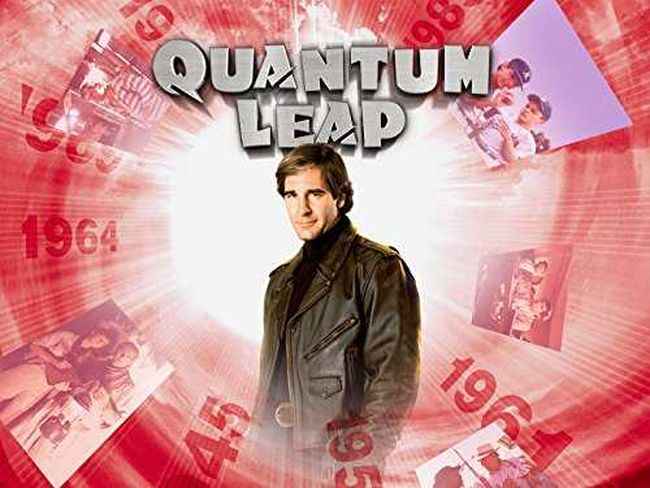 This is one of the older series on the list and was originally aired in 1989. The series has managed to age surprisingly well. A scientist invents a machine that lets him jump through time, by directly replacing the consciousness of the person. He is able to maintain contact with the present timeline by communicating with brainwaves, to an artificial intelligence. Quantum Leap has a bit of everything, from action to drama to comedy.
The Outer Limits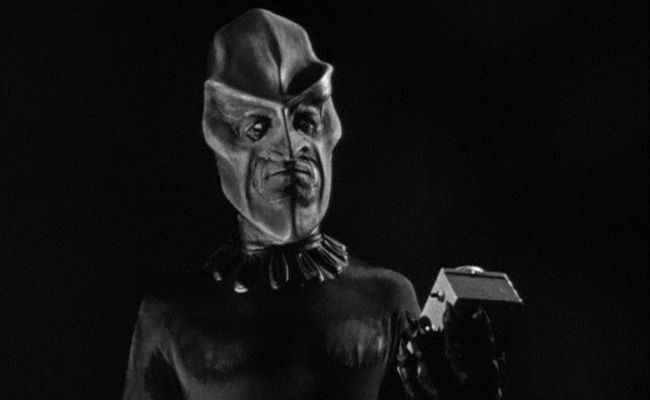 While there have been several revival attempts over the years, the original 1963 series is totally worth a watch. This was an anthology series, and can be considered as the Black Mirror of its times - but was much better. Some of the episodes can be found on Archive.org.
The Lost World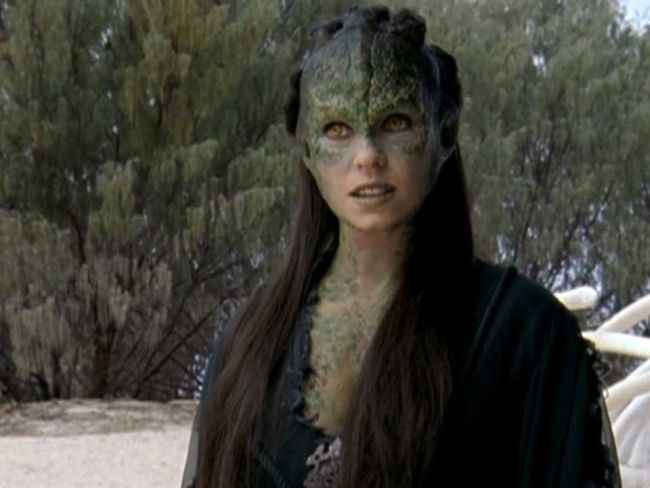 A hot air balloon full of explorers crashes into an untouched and isolated valley deep in the Amazon Jungle. What follows is a series of encounters with bizarre creatures, tribes and beings.
And yes, there are dinosaurs that are sharing an ecosystem with sabre tooth tigers and giant bees. There are some supernatural elements thrown in for good measure. Although there are only three seasons, there are 66 episodes to watch, so this series should keep you occupied for some time.
Frequency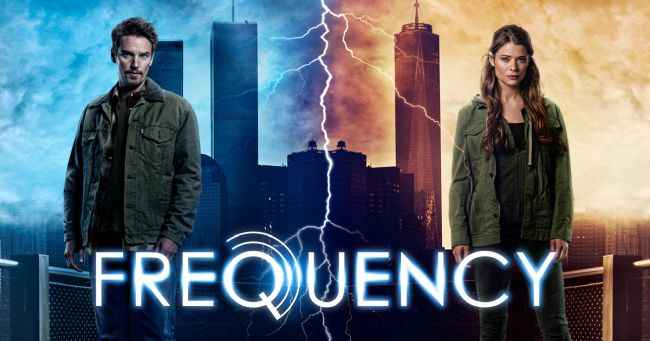 In this series, a father and daughter speak to each other through HAM radio, but across different points in time. They are both police officers, and they team up to hunt down a serial killer. However, their actions cause the timeline to change in unpredictable ways, similar to the movie The Butterfly Effect. Frequency can be streamed on Netflix.
Want to read more of our exciting anniversary-special lister articles about all things tech, science, culture, and alt? Head over to store.digit.in and get yourself the Digit Anniversary Special issue (June '19) which has 18 more rousing articles and much more.