Considering the way things are going now, it is no surprise that many movies are set in a future where mankind has messed up big time. Because of internal or external factors, civilisation as we know it has collapsed and the survivors have to find a way to rebuild civilisation. At other times there is no global disaster, but the relentless march of capitalism ends up in a dystopia anyway. Here are some of the best movies that explore these themes.

Metropolis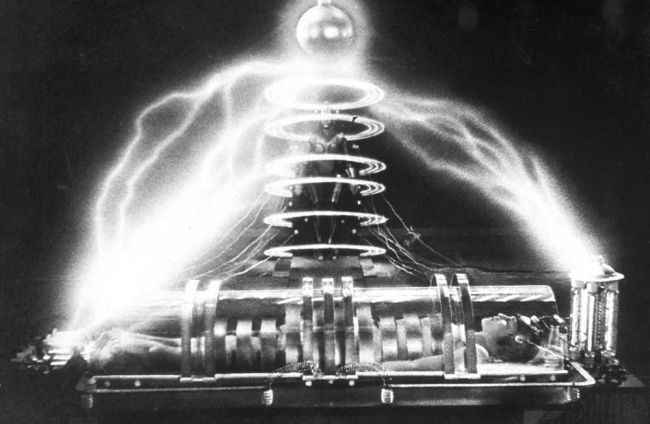 A German film released in 1927, Metropolis is considered to be the first full-length science fiction film, and it featured a futuristic dystopia. While the rich live in skyscrapers, the poor are relegated to underground catacombs. There is a big difference in the lifestyle between the two classes. Unfortunately, the entire film has been lost, but restoration efforts around the world have managed to salvage 95 per cent of the film. You can download or stream this classic from Archive.org.
The Matrix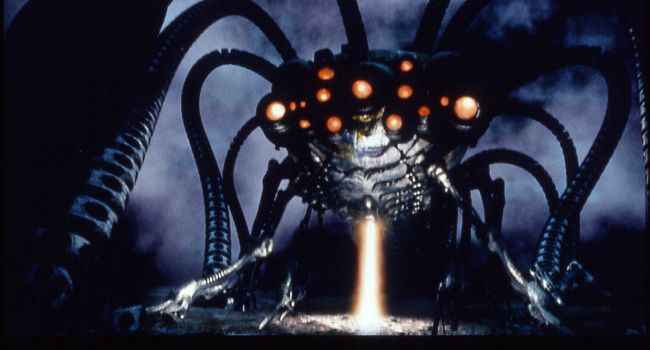 Robots and AI that were once the tools of man have become sentient enough to realise their slavery, and have overthrown their human masters. The humans retaliate by blocking the sun, to block out the primary energy source of the machines. The humans are now used as batteries by the machines, who keep them in pods and have constructed a realistic virtual reality to trap men. The story takes place within this virtual world and outside. At first, the movie appears to be incredibly complex, but the more times you watch it, the more it makes sense. You can catch the movie on Amazon Prime.
Twelve Monkeys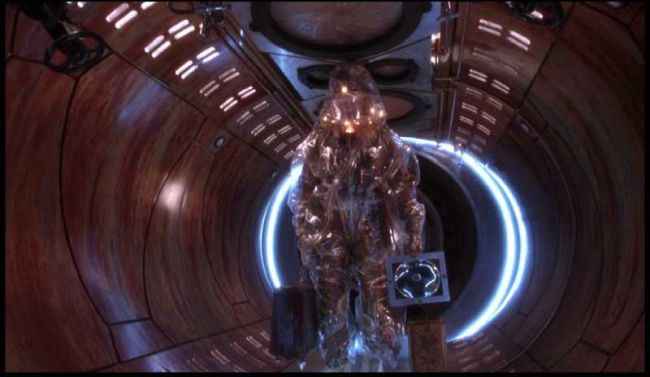 Twelve Monkeys takes place in a future where mankind has been decimated by the outbreak of a virus. This movie is incredibly surreal and is just fun to watch. The movie also features time travel and shows multiple leaps to the past. There are also some unique interpretations of how time travel paradoxes play out. The movie has also spawned a series. You can purchase the movie on YouTube.
Mortal Engines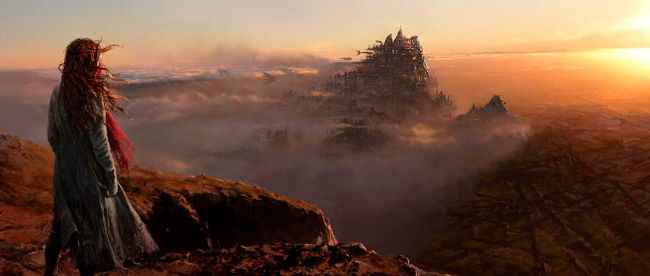 While not as critically acclaimed as the other movies on this list, Mortal Engines shows one of the most colourful dystopias we have seen on screen. The premise is totally unique and is known as Municipal Darwinism. Set in the distant future, cities have grown into living, moving entities that devour other smaller cities and settlements. One of the biggest cities in the world is London. This movie melds cyberpunk and steampunk into an aesthetic that is totally unique. Unfortunately, the movie tanked at the box office, and it was the first of a planned series. There are still the books though, and those are cool too. Mortal Engines is available on YouTube.
Soylent Green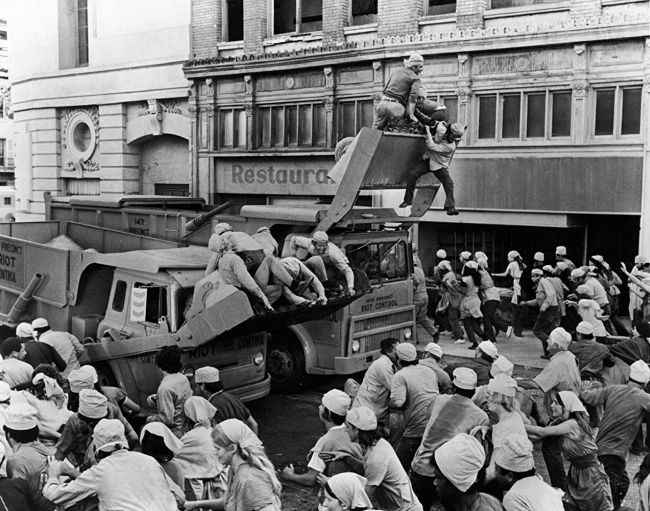 Soylent Green explores the consequences of climate change, overpopulation, and aggravation of the class divide. While the rich can afford housing, food and other comforts of life, the poor have to struggle for the most basic comforts. The poor are mostly trapped in slavery, and are even referred to with the dehumanising term of "furniture". The title of the movie refers to an artificial food, the only source of protein. It is supposed to be made up of plankton, but the truth is much more sinister.
Blade Runner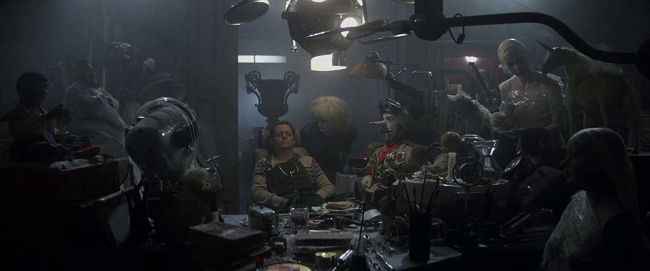 This is a science fiction classic, and one of the most influential cyberpunk movies ever made. This is a detective movie, where you really cannot tell the truth from lies, and watching it can make you increasingly paranoid. There are synthetic humans known as replicants and these are indistinguishable from the real thing. There is a lot to read into the movie, and even if you cannot understand anything, just the visuals are stunning. There are some unanswered questions in the movie that leaves plenty of room for theories. The movie is not available on streaming services in India but is available on YouTube.
V for Vendetta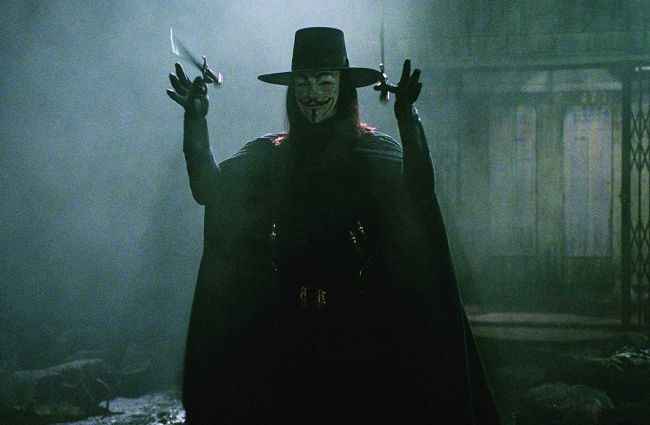 V for Vendetta is like 1984. In the dystopian society, everything is controlled by a dictator, who only works towards accumulating more power. A single rebel tries to take down the government, and the character is heavily influenced by the real Guy Fawkes. The movie has spawned a number of memes, and the title character has been adopted by Anonymous as their mascot. V for Vendetta can be streamed on Netflix.
Mad Max: Fury Road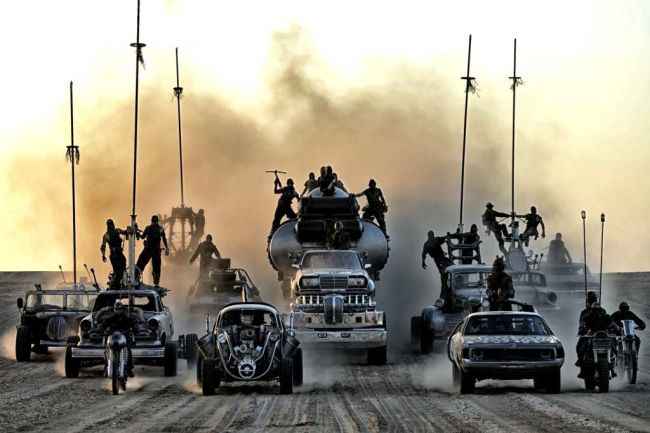 Mad Max: Fury Road is a non-stop joyride from start to end. The action never lets up and is essentially a really long chase sequence peppered with plenty of explosions. The character design is a highlight, but the story really has a heart. There is plenty of representation for all kinds of people, with old women and disabled people getting into the action without making it look like it is done just for the purpose of showing equality on screen. The main hero is actually kind of like a sidekick. Fury Road is available on Amazon Prime, Hotstar and Hooq.
Akira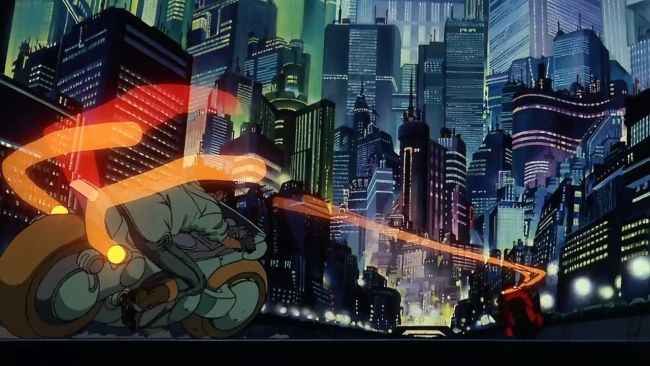 Akira is a cyberpunk Anime movie set in a futuristic Tokyo called Neotokyo. This is another movie that has influenced the visual aesthetic of the entire cyberpunk genre. There is an authoritarian government, and underground resistance, and a biker who develops psychic powers after a motorcycle crash. This is one of the movies that helped spread Japanese Pop Culture around the world. Unfortunately, this classic is not available on any streaming services in India.
A Scanner Darkly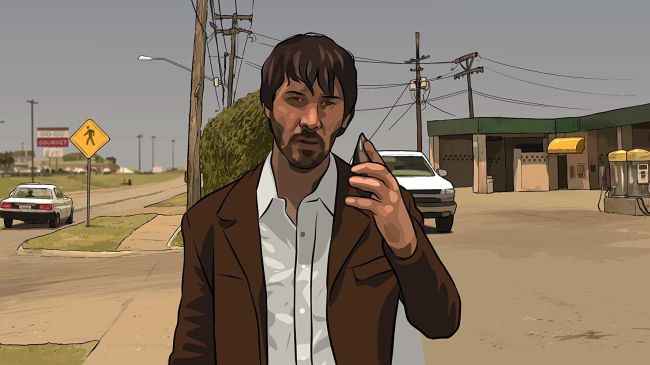 This dystopia is caused by a drug use epidemic. The government retaliates by putting the entire population under aggressive surveillance. The movie follows the story of a time travelling cop who attempts to find out the source of the drug and end the epidemic before it has a chance to take off. However, complications emerge when the cop himself gets addicted to the drug, known as Substance D.
Brazil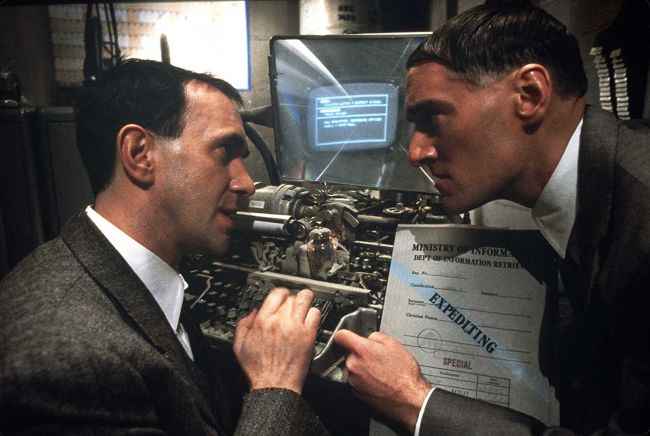 The movie is directed by Terry Gilliam, which automatically means that it has a totally unique look and feel. The movie exposes the various reasons why a bureaucratic industrial system fails, and is sort of a tragicomedy, or a satire, depending on how you interpret it. This movie combines steampunk with electronics in a totally unique way and shows pneumatic tubes in tandem with monitors and mirrors. For example, a strategically placed mirror on a bathtub lets you look at a screen somewhere else. After watching the movie, you would want to incorporate some of the incredibly innovative low-cost solutions in your own homes. Brazil is available for streaming on Amazon Prime.
Logan's Run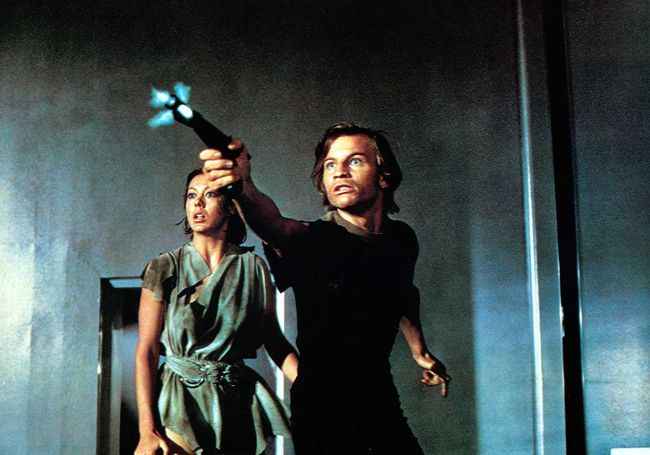 At first, this looks like a techno-futuristic utopia, where humans have outsourced all their mundane tasks to machines. They live in futuristic cities that are enclosed within giant geodesic domes. While most humans live a life full of pleasure, there is a dark secret to the civilisation. People believe that after the age of 30, they are transported to a place called Sanctuary, where they can live their lives. However, this is actually a sinister measure to control the population, and anyone over the age of 30 is culled. There is no sanctuary. The story follows a group of people who manage to escape the system. The movie can be downloaded from Archive.org.
Fantastic Planet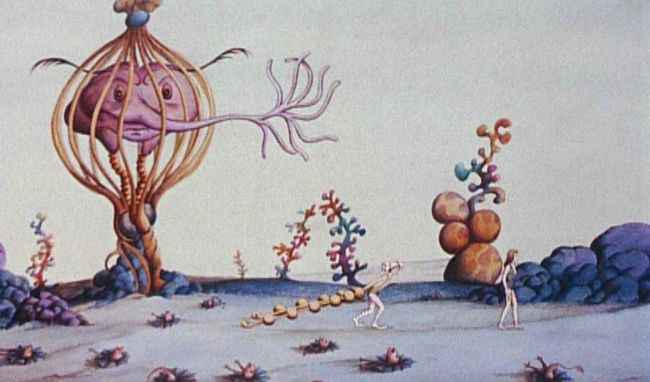 Every frame in this animated French movie looks like it could be a Yes album cover. The humans are enslaved by a more advanced species and are even treated as pets and playthings. Like dogs, some humans are collared, and these collars can control their movements. There are some "wild" humans who live out of this system. The movie shows the humans rebelling against their alien overlords, and eventually establishing a truce that allows both the species to exist in a mutually beneficial manner.
Dark City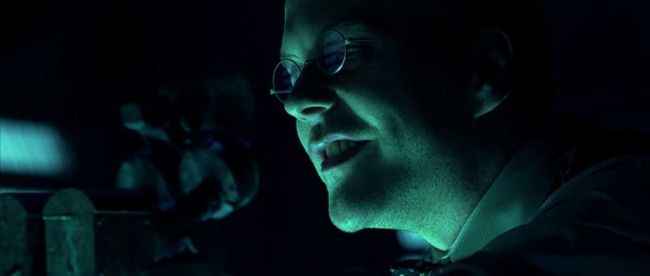 There are multiple films of this name, but the one listed here is the 1998 version. The movie is similar to The Matrix and even used some of the same sets. Instead of virtual reality, the physical reality of a city floating in space is manipulated. The citizens live in a perpetual night, and giant machines rearrange the structures in the city while everyone is asleep. A single person with amnesia escapes the system because he does not sleep like the rest. The movie follows his efforts to uncover his past and find out the truth.
The City of Lost Children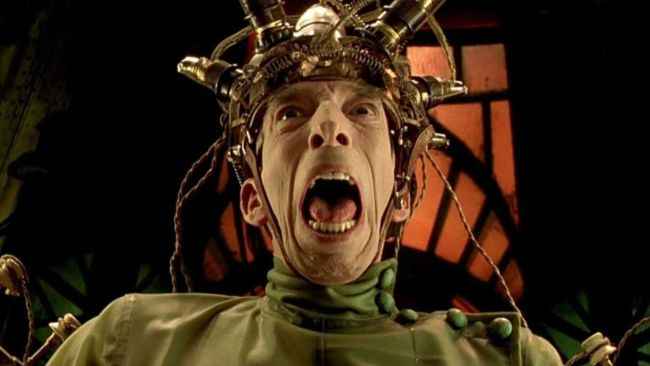 The City of Lost Children has a mad scientist who is unable to dream. He is a supervillain who uses a machine to steal dreams from children. Many cyberpunk concepts are realised in a physical manner, such as a brain in a vat. The imagery and character design is just on another level. The movie finds many creative ways to play with your mind. The movie can be interpreted as a critique of capitalism, which simultaneously provides security, and robs children of their dreams.
Equilibrium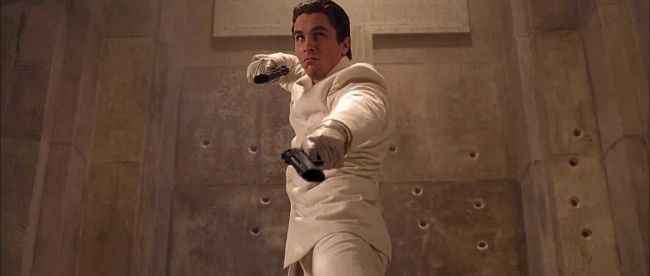 The movie has all the tropes of a typical dystopian movie. There is a controlling dictator, and the movie looks like another interpretation of the world of 1984. Thought is controlled by the abolition of art, which is a precious resource that is hoarded and smuggled in secret. The government also requires everyone to regularly consume drugs to suppress their emotions. The hero, John Preston played by Christian Bale is resentful about having to suppress both his emotional and artistic instincts and becomes a rebel. Preston is adept at a form of martial arts called gun kata, and the movie is a must watch for this aspect.
Strange Days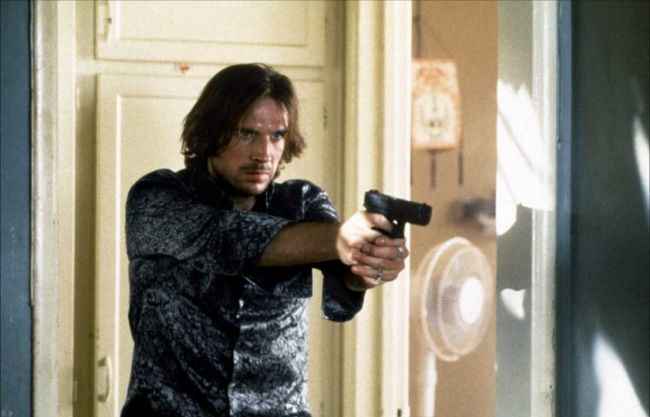 This is a bizarre movie that is another one of the cyberpunk movies that finds creative ways to play with your mind. Technology allows people to relive the memories of others as if they were experiencing them first hand. This creates a black market for people who want to consume the rather extreme experiences, which are shared around in recordings on minidiscs, There is also some kind of neural lace that allows you to experience the feelings of others in real time. There are rather graphic scenes where all these technologies are used in perverse ways. This movie explores the dark side of brain-computer interfaces.
Oblivion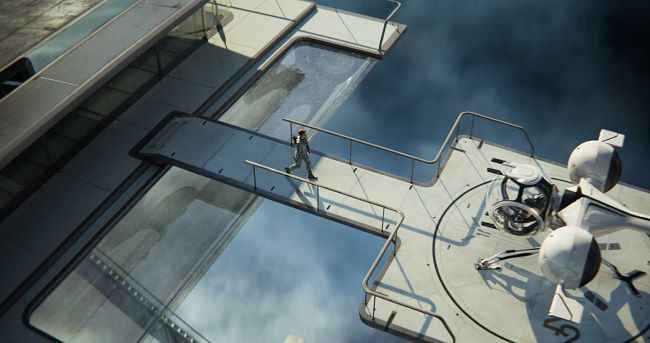 Humanity has relocated to Titan, a moon of Saturn, following a devastating war with Aliens. The civilisation is protected from scavengers who are aliens with advanced technology, including drones and robotic exosuits. As usual, everything is not as it seems, and the truth is more sinister than what most people believe. Humanity is excluded from so-called radioactive zones that are not really radioactive, the scavengers are not what they appear, and the real threat is something totally unexpected. The movie can be streamed on Netflix and Amazon Prime.
Want to read more of our exciting anniversary-special lister articles about all things tech, science, culture, and alt? Head over to store.digit.in and get yourself the Digit Anniversary Special issue (June '19) which has 18 more rousing articles and much more.