Financial security and personal information are both in jeopardy in the ever-changing virtual world. Cybercriminals are continuously discovering new methods of hacking or stealing information and money from the virtual world. Deepfakes and cryptocurrency scams are two such new, but evolved, methods through which enormous amounts of political propagation, attacks on the personal space of celebrities and financial fraud are being committed. And when both are combined, an unstoppable weapon is forged that can mislead consumers, claims a report by Norton.
With the advent of better machine learning and artificial intelligence (AI), and the enormous promulgation of cryptocurrency's 'rags to riches' stories, cybercriminals are targeting the digital world to swindle money in copious amounts as the world shifts en masse to the social media and blockchain technologies.
Cryptocurrency Scam
Globally speaking, total crypto transaction volume grew to $15.8 trillion in 2021, up 567% from 2020's totals. Such a rate of escalation has also brought scammers into the market. Fraudsters and imposters, fake investing scams, and crypto giveaway fraud are all a part of a system that is trying to get investors rid of their money, never to see it again. Along with global transaction growth, global fraud growth has also been sustained from 2017 to 2021.
According to Chainalysis' data, coinpayu.com, adbtc.top, hackertyper.net, dualmine.com, and coingain.app are some of the scamming websites among other phishing traps, that Indians migrated to in millions amongst others.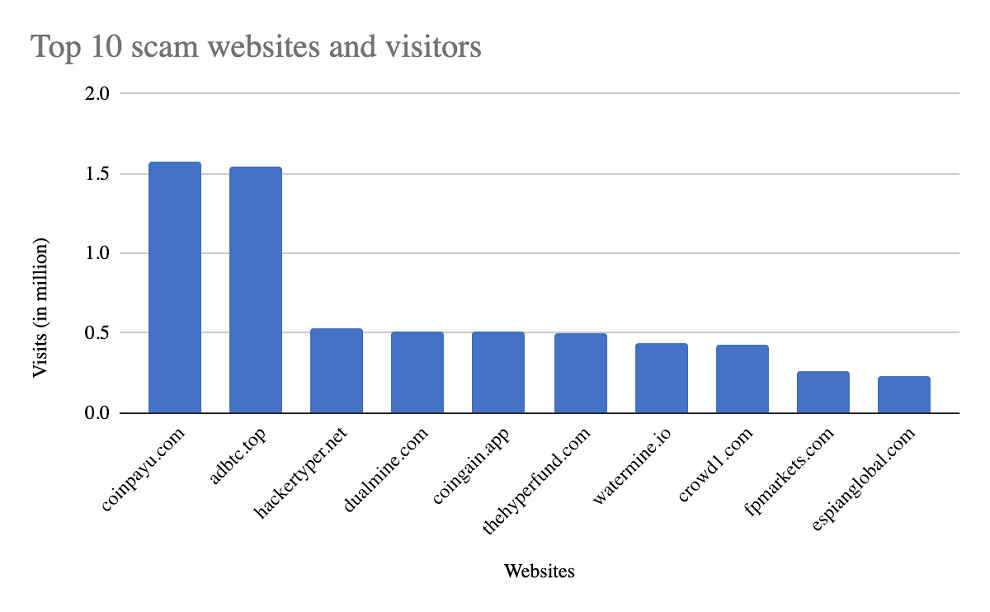 The Budget 2022 introduced the country to Central Bank Digital Currency (CBDC) which will be based on the blockchain system, but frowns have emerged from the RBI Governor Shaktikanta Das who was previously quoted saying that one of the key concerns of CBDC would be the possibility of 'digital frauds.' The value of cryptocurrency held in interdicted wallets worldwide jumped 79% in 2021 to $14billion from $7.8 billion the previous year.
Various politicians and financial policymakers have thus advocated for crypto to be under a regulation model in India. The advantage of cryptocurrency is the decentralised finance structure that is based on blockchain, but to the scammers, this works as an advantage. Several fake investment portals and Ponzi schemes have been on the radar for over a year now. Many people in Kerala were duped by an investment offer from a fake coin called Morris Coins in which the Enforcement Directorate attached assets worth ₹36.72 crores. Another similar case from Karnataka has also been doing the rounds.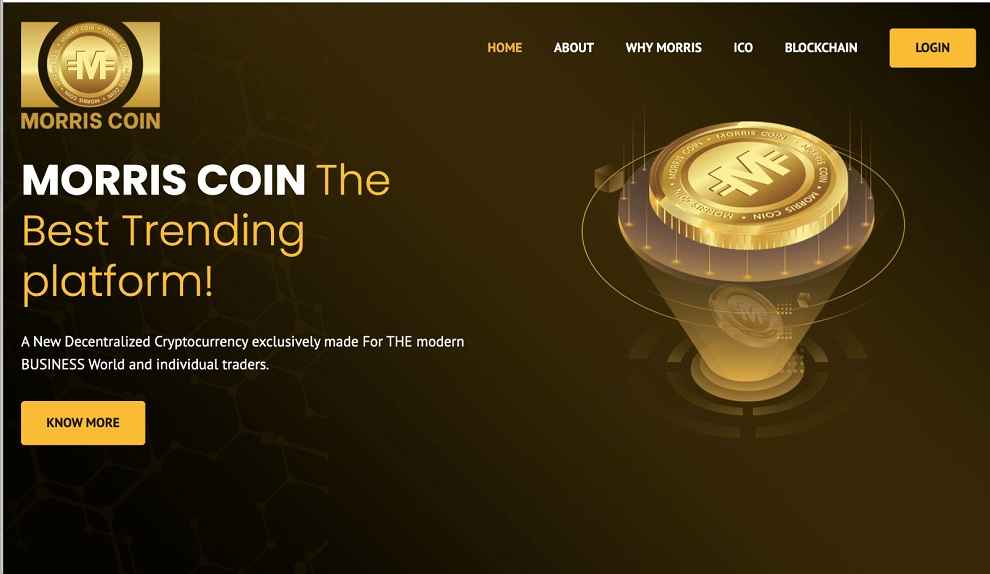 Rug pull accounts or fake currency have been in the market at large since the pandemic began and now even more so with the Russian escalation on Ukraine. Scammers utilise world catastrophes and major humanitarian issues to their advantage, pulling in finances from philanthropic crypto investors through a promise of donation or charity. A coin does not need to be vehemently verified to be listed on the market, and this is where the scammers come in.
Deepfakes
"Seeing is believing"

The origin of deepfake can be traced back to the Reddit discussion thread 'r/deepfake' where a face-swapping algorithm was shared by a user and it was further used to create pornographic content for famous celebrities like Gal Gadot and Scarlet Johansson. The discussion thread was banned a year later, but by then it had achieved a 'cult' notoriety status of its own.

Deepfake, the process, is not an easy one. Several thousand pictures of a person's face are used for its mechanism or AI to learn the facial expressions of a given person. But in today's market, several apps are available like Face swap and Deepfake Lab which eliminate the human need to intervene in the creation of deepfake content. Though mostly used, in its nascent years, as a pornography generator software, deepfake has acquired further criminal status over the years.

In 2020, BJP's Delhi campaign was stroked by Manoj Tiwari speaking Haryanvi and criticising the work of the ruling government AAP in a video which was later ascertained as a deepfake. Thus, political propaganda gained heavily from such doctored content as Tiwari did not know the Haryanvi language to cater to the Jaat of the region.
With the advent of deepfake and the flocking of crowds to cryptocurrency, a world of phishing has opened up. By tactically combining the two a consumer can be made to believe in the authenticity of a fake website that accepts payments in cryptocurrency. And once the transfer of virtual currency takes place through such a website, all the money is gone. Disinformation was always there, now it has just become reality with all the backing of the machine learning apps. In this ever-evolving digital world seeing should not mean believing, analysing content before stepping foot, is equally important.