The Rolls Royce Phantom VIII is literally the new definition of opulence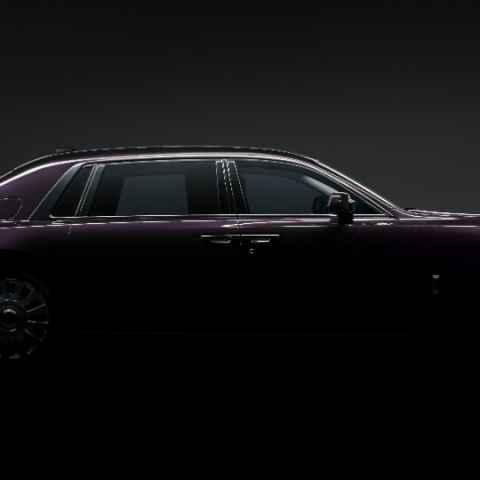 HIGHLIGHTS

Customisable collector's gallery, satellite-linked transmission system, advanced camera network and the unmistakable presence of the Phantom.
The Rolls Royce Phantom VIII is here. It now looks sharper, is built lighter, builds on more luxury, provides some glitzy technological advancements, and is possibly the greatest definition of luxury and opulence that has ever been. Needs no real introduction, does it?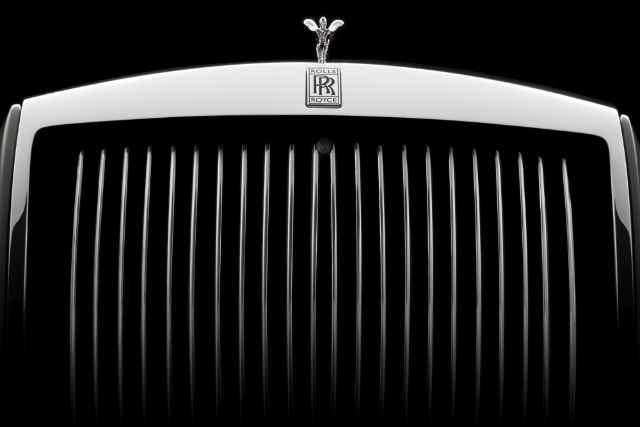 It may seem a bit farcical to state this, but Rolls Royce has brought the new generation Phantom right up to speed with the latest technologies. As RR states, "The Electronic Architecture of the New Phantom is the largest ever component produced by the BMW Group, let alone Rolls-Royce, helping to make New Phantom the most technologically advanced Rolls-Royce ever. This central nervous system connects and controls all the various advanced intelligence systems of New Phantom, making it the most advanced luxury motor car available. Some, but not all, assistance systems on-board New Phantom include: Alertness Assistant, a 4-camera system with Panoramic View, all-round visibility including helicopter view, Night Vision and Vision Assist, Active Cruise Control, collision warning, pedestrian warning, cross-traffic warning, lane departure and lane change warning, an industry leading 7x3 high-resolution head-up display, WiFi hotspot, and of course the latest navigation and entertainment systems."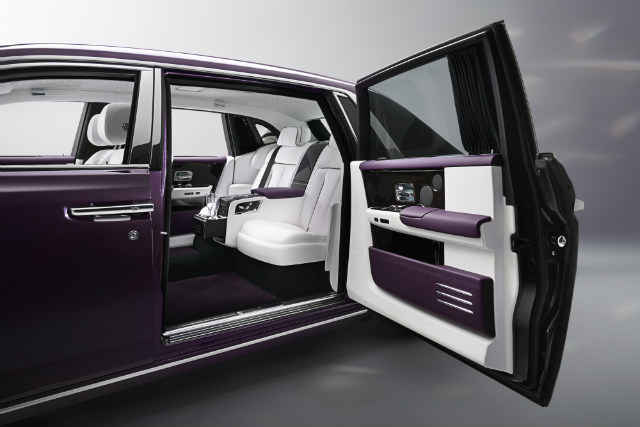 The new RR Phantom VIII also happens to be the "most silent motor car in the world". Some of the wizardry that makes this possible includes all-round 6mm two-layer glazing providing for more than 130kg of sound insulation, along with large cast aluminium joints, use of high absorption materials, 'Silent Seal' tyres to reduce overall tyre noise by 9dB, all of which leads to a cabin that is a further 10 percent quieter over its predecessor.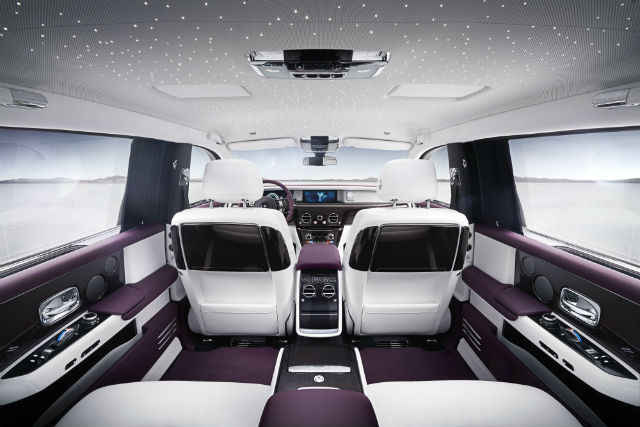 A new platform, the Architecture of Luxury, powers this Rolls Royce Phantom VIII. As RR explains, "The Architecture of Luxury is an all-aluminium spaceframe architecture designed by Rolls-Royce engineers that will underpin every future Rolls-Royce beginning with the New Phantom. As such, no future Rolls-Royce will be of monocoque construction as used by mass-manufacturers and some mass-luxury brands. Approximately 30 per cent more rigid than the spaceframe architecture on which sat Phantom VII, the new architecture is at the heart of how the next generation of Rolls-Royces delivers the Rolls-Royce experience in terms of ride comfort, acoustic comfort, seat comfort, exterior presence and interior space."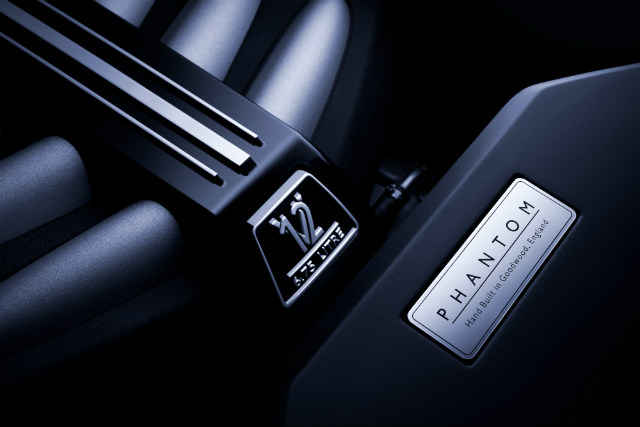 The beast is powered by a 6.75-litre twin-turbocharged V12 engine producing 563bhp and 900Nm of torque. The focus here was also on reducing the sound produced, and the 8-speed ZF transmission is a Satellite-Aided Transmission (SAT) module that prepares shifts automatically by reading the road ahead. No sudden jerks and anomalies for you, any more.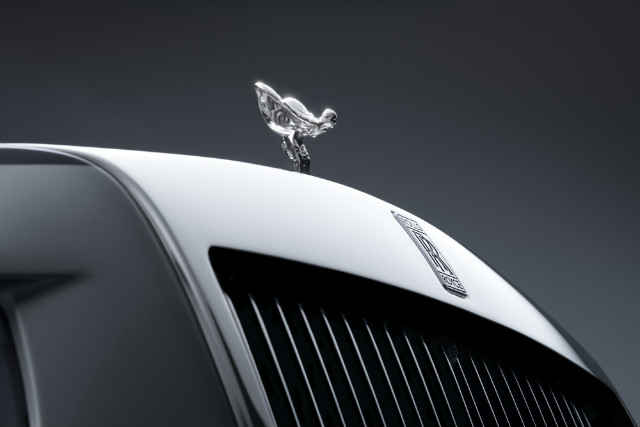 The design is seamless and flowing, and includes high intensity laser-beam headlamps, a smooth-ending C-pillar that keeps owner privacy intact, individual hand-polished steel beams, half-inch-raised Spirit of Ecstasy, and much, much more.
The company states, "Accompanying the increased stiffness of the spaceframe is a best-in-class high comfort chassis with air suspension and state-of-the-art chassis control systems, delivering peerless 'effortless' ride and handling and optimal vibration comfort performance. A new double-wishbone front axle and 5-link rear axle deliver astounding levels of control over lateral roll and shear forces and delivering incredible agility and stability, as does the addition of four-wheel steering, all contributing to an undisturbed passenger whatever the driving conditions."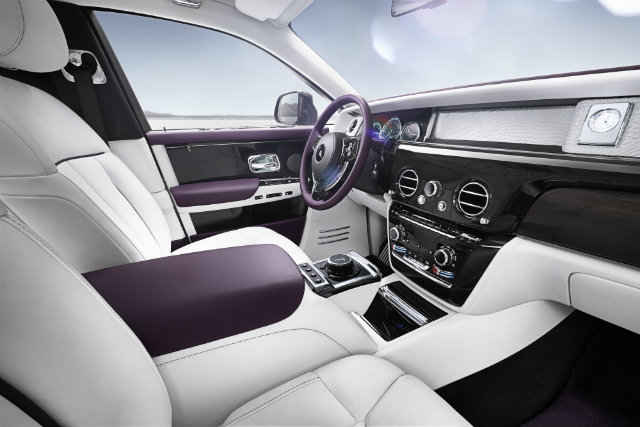 Furthermore, new, intelligent technology makes use of the imaging and processing equipment to provide predictive rides. Rolls Royce explains, "Rolls-Royce's celebrated Magic Carpet Ride also improves as a result of the new lighter architecture, and the latest generation of self-levelling air suspension. The suspension makes millions of calculations every second as it continuously varies the electronically controlled shock absorber adjustment system – reacting to body and wheel acceleration, steering inputs and camera information. In addition, the Flagbearer – evocative of those men who were required by law to carry a red flag ahead of early motor cars – adds a stereo camera system integrated in the windscreen to see the road ahead, adjusting suspension proactively rather than reactively up to 100km/h."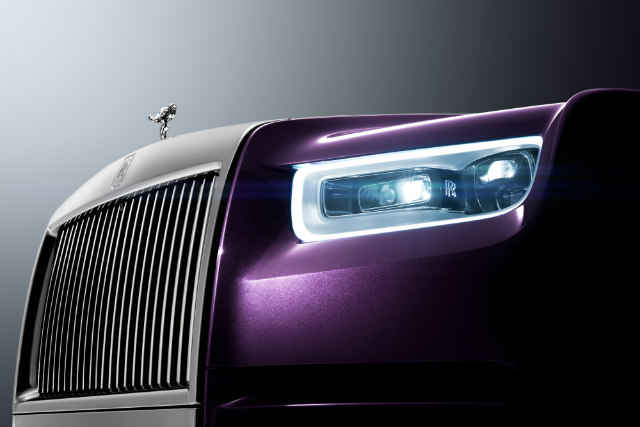 "Our approach has been to forge long-term relationships with smaller suppliers run by families that will focus on us, giving us much more attention and therefore results that live within a quality expectation far beyond any other automotive concern. For a brand to operate in such a manner within a larger automotive group is unheard of and truly revolutionary," states Philip Koehn, Director of Engineering at Rolls Royce. We certainly agree.
More photos of the Rolls Royce Phantom VIII