The Rimac C_Two goes well beyond the usual definition of 'impressive'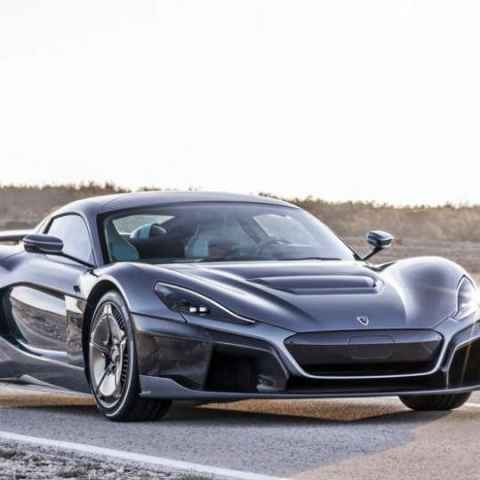 HIGHLIGHTS

Oh, and it's also Richard Hammond-proof.
Rimac has been one of the most prominent and promising names in the field of high performance electric cars. The Rimac Concept_One was built seven years ago, and had 1,224 horses' worth of electric motors powering it. It could reach 100kph in just 2.5 seconds, and go all the way up to the marked top speed of 354 kilometres per hour. Unfortunately, it wasn't Richard Hammond-proof. The new one, from what Rimac seems to suggest, is.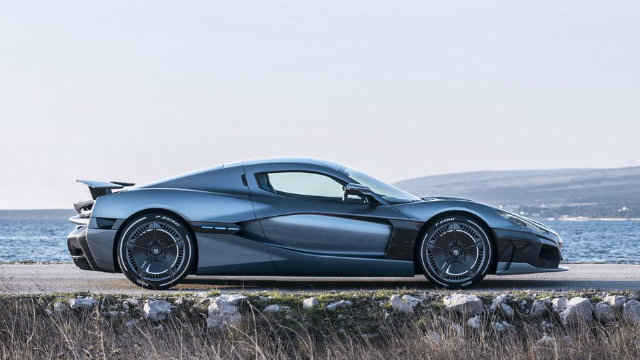 But that's not the entire point of building a completely new car. Meet the Rimac C_Two, a car that is much more than being just Richard Hammond-proof. It is truly impressive, at least on paper. The Rimac C_Two has a total of 1,914 brake horsepower delivered from four electric motors. The 0-100kph sprint time has gone down from 2.5 seconds to a claimed 1.85 seconds - that's almost shamelessly fast, and the top speed now goes all the way up to 415 kilometres per hour.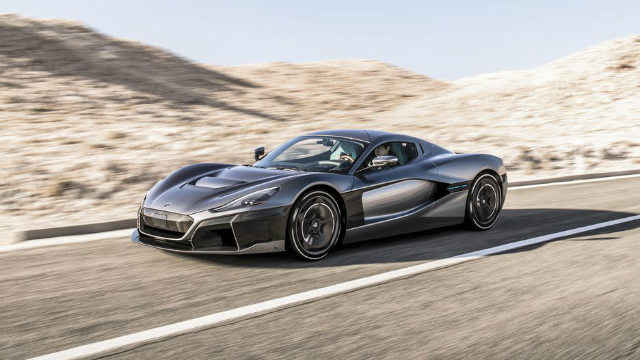 The Rimac C_Two is built on a carbon fibre monocoque chassis that is stiff, thereby adding rigidity, which is essential when it comes to such ludicrous speed. It also gets a carbon fibre roof, a rear sub-frame and a massive spoiler, all contributing to enhanced aerodynamics and reduced body weight. The 18-inchers are powered by Pirelli's performance tires, and with an adaptive suspension and six-piston Brembo brake callipers with carbon ceramic discs, this car means business.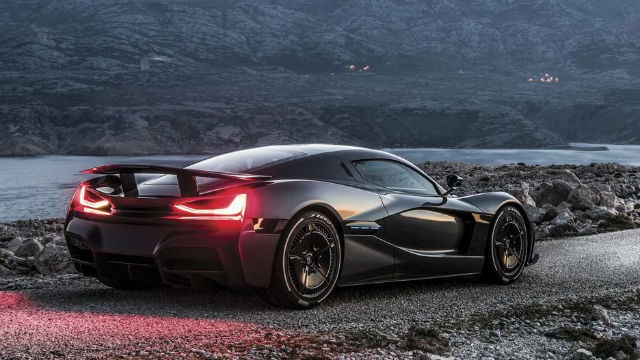 Rimac also claims that its newly developed torque vectoring system renders typical traction control and stability control systems completely unnecessary. The active torque vectoring unit can by itself instruct the all-wheel-drive car to enforce torque bias to the rear wheel to stick the tail out if you're a drift maniac on a slippery racing course, or calmly hold down traction as you cruise along plain highways on windy weekends.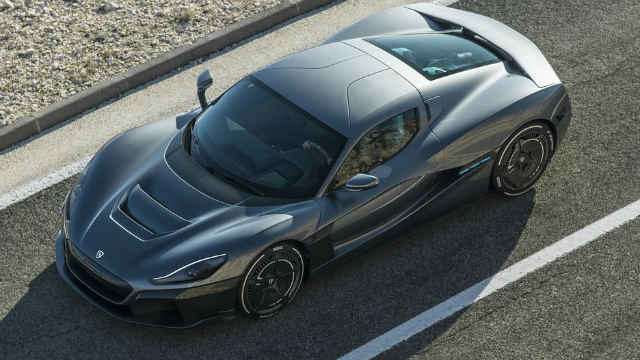 Now, comes the battery. The Rimac C_Two is powered by a 120kWh structural battery that can provide enough uniform juice for two laps around Nurburgring without any drop in performance. For everyday usage reference, the Rimac C_Two's battery has been rated to be good enough for nearly 650 kilometres, as long as you don't push it too hard. It also gets a proprietary fast charging system, which will be able to charge up 80 percent of the battery in just 30 minutes. Not bad, if you aim to make a quick interstate dash.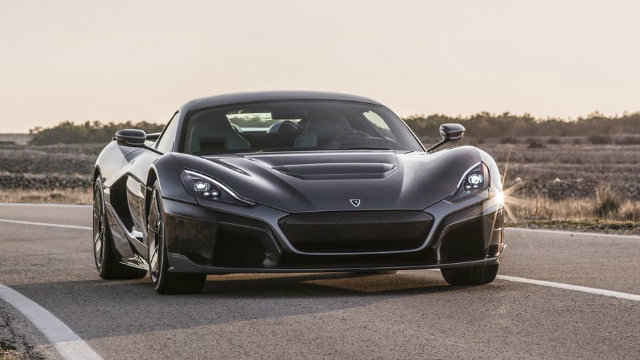 While all of these are great, what makes the Rimac C_Two so impressive is how it marries the electric powertrain with fundamental driving experience and cutting edge technology. The Rimac C_Two is equipped for Level Four autonomy, and is equipped on the outside with eight cameras, a lidar, six radars, 12 ultrasonic sensors and a GPS module. All the technology that is presented to the driver inside is facilitated by this array of equipment strewn and strategically hidden around the C_Two's body.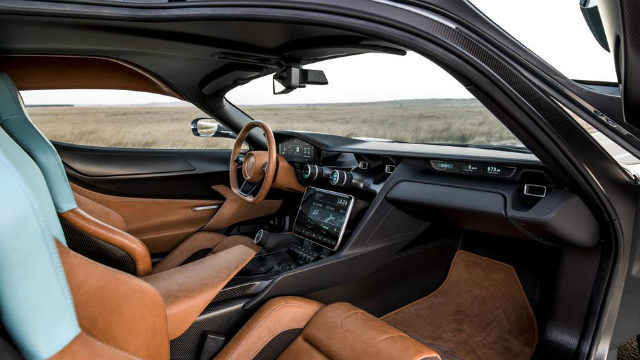 The Rimac C_Two is capable of Level Four autonomous driving, which will allow a driver to completely hand over controls to the car and only remain situationally aware to take control in case of exceptional emergencies. Furthermore, it gets forward collision warning with autonomous emergency braking, adaptive cruise control, lane keeping and proximity maintenance assistance, and other elements that are individually required to facilitate Level Four autonomy.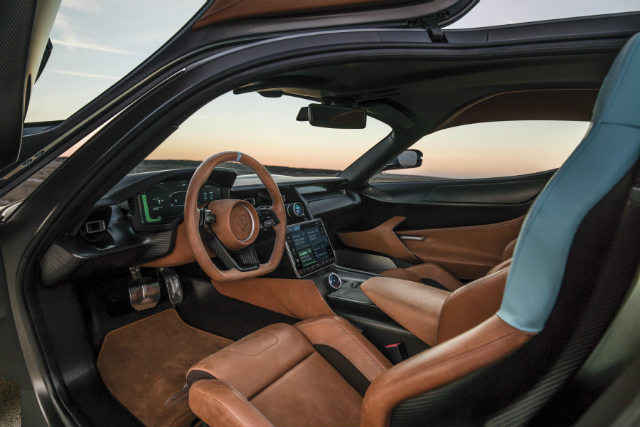 The most impressive of all, however, are the weather recognition and satellite-linked road condition recognition systems, which will automatically feed relevant data to the central control board, and simultaneously adjust suspension balance, torque vectoring and AWD performance depending on the condition. It is essentially similar to the all-terrain recognition system that Land Rover is known to have been working on.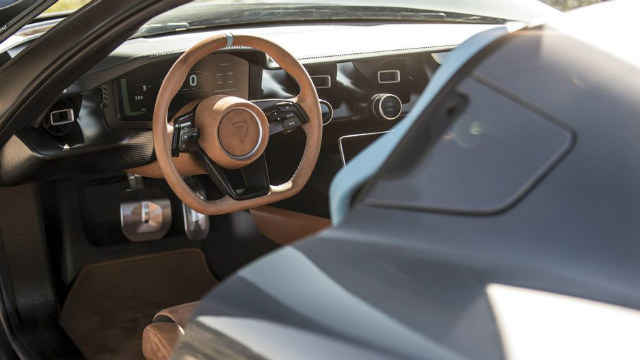 Other technology include the lack of a conventional car key - something that we had spoken about a few months back. The Rimac C_Two uses facial recognition to unlock the butterfly doors and, simultaneously, fire up the engine. It now joins the likes of the Tesla Model 3 in doing away with car keys, but outdoes the American upstart with fancy facial recognition instead of phone-linked unlocking.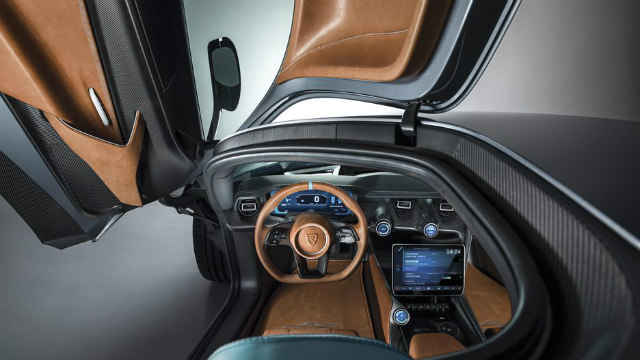 The Rimac C_Two also comes with a Driving Coach onboard, shown in one of its two digital displays in the driver-oriented central cluster. With this, you can take your C_Two to a race track, digitally download the track on to the system, and have the car teach you around the track and guide you on the correct driving line, braking points and turns.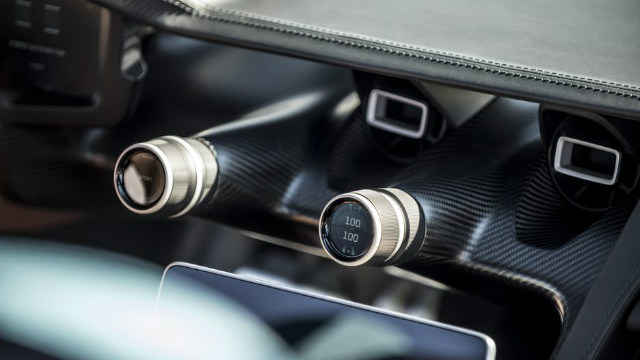 The Rimac C_Two is one of the most interesting prospects in the field of EVs right now. It even includes a fire extinguisher to its rear, with a belt that reads 'In case of hillclimb, extinguish fire'. The man responsible for this design input, Richard Hammond, has reportedly claimed to be fairly delighted that he could have his own say on a car's design.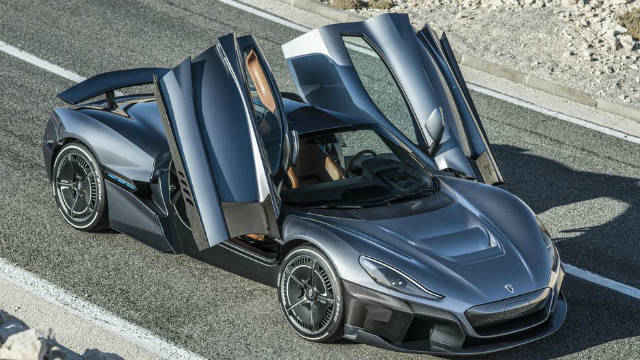 There is no target production date, or a price point given out for the Rimac C_Two. The Croatian company has a target production run of 150 units, and given everything that it comes with, we expect the Rimac C_Two to be quite expensive. Fair enough, many would say, since saving the world and racing flat out is a rather tricky combination.