The Porsche 911 GT3 brings comfort and luxury to a purebred sports car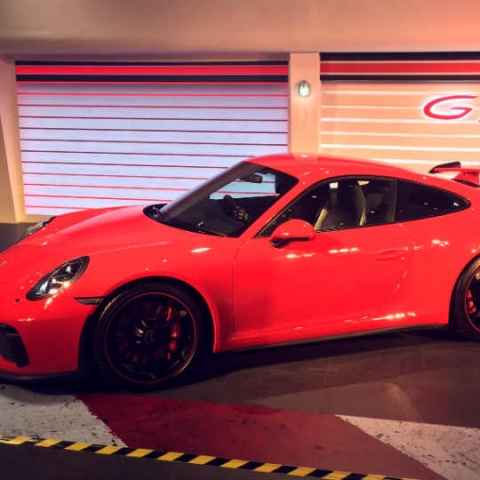 HIGHLIGHTS

A full-fledged infotainment system, race timers and performance graphs, multiple cooling zones and even cup holders!
The Porsche 911 GT3 has been launched in India. As Porsche explained, this is the most special version of the 911 in India, and it looks the part in every possible way. From the wide rear spoiler to the alcantara-clad interiors, literally everything about this Porsche is special.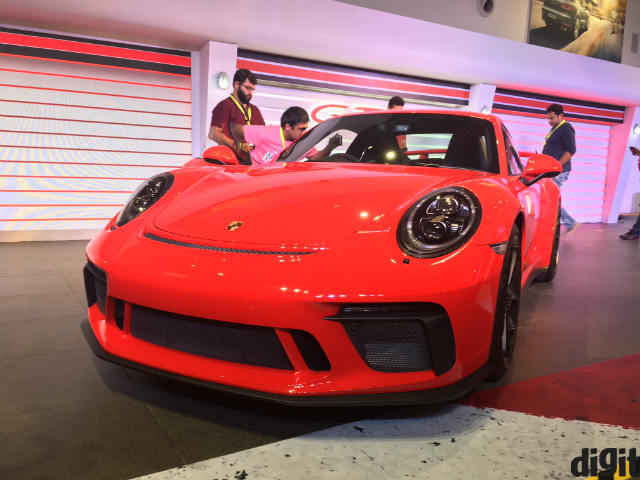 The purebred race car uses a 4-litre V8 engine that produces 500 brake horsepower, along with 460Nm of torque. The engine peaks at 9,000rpm, and just to give you an idea, the 911 GT3 reaches 100kph from standstill in 3.4 seconds. If that's not enough, you can go straight up to 200kph, all in just 11 seconds.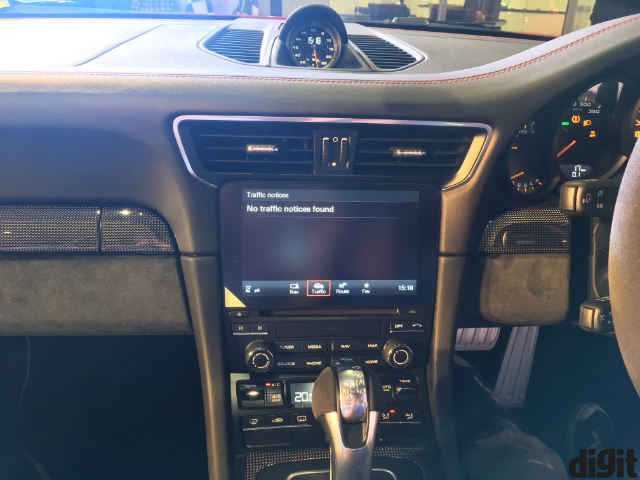 However, this one is not all about performance and speed. The Porsche 911 GT3 includes a host of modern technology, for both road and race usage. For instance, the Porsche Track Precision app brings a host of race timers and performance graphs to the car, while the Communication Management (PCM) infotainment system brings forth a host of familiar technology.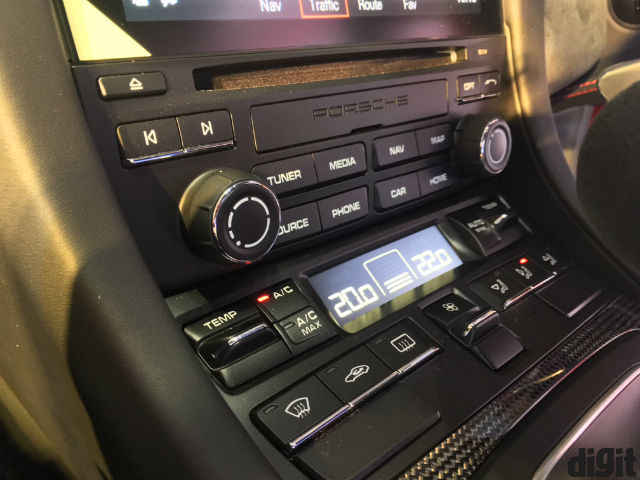 You can read about the entire technology portfolio of the Porsche 911 GT3 here.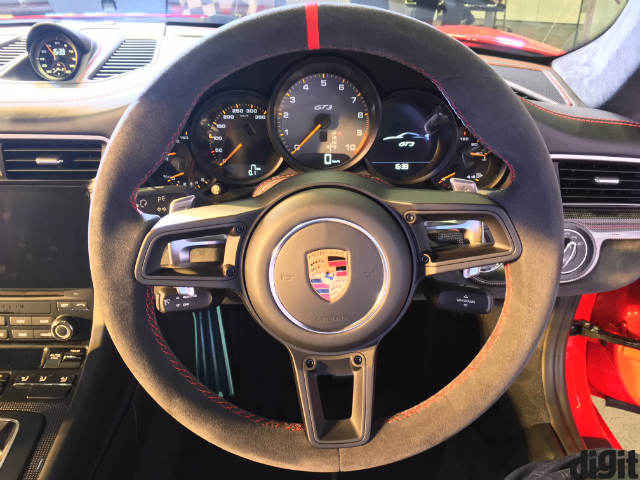 The main infotainment system includes an integrated navigation system, Porsche apps, support for Apple CarPlay, wireless telephony and a host of connectivity interfaces. For instance - two SD cards, USB ports, an aux port, and Bluetooth.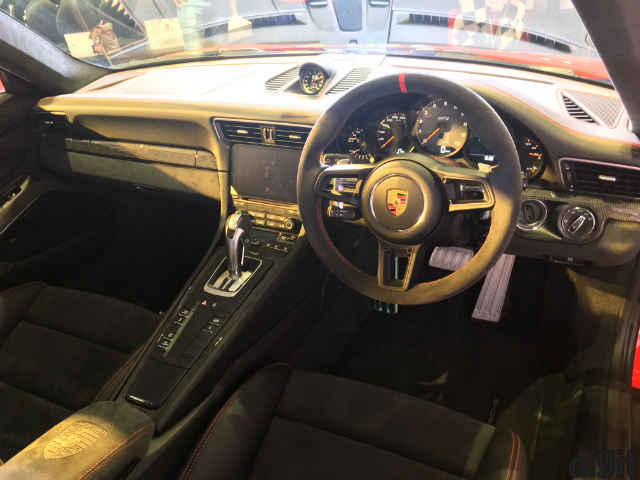 The instrument cluster has a prolific MID, with race timer, an rpm graph, a compass, graphic navigation, audio and telephony services, along with the standard trip meter. The entire system is very intuitive, and easy to operate. In fact, the entire technology package is very easy to use, and Porsche has the smoothest learning curve so far of all luxury infotainment systems.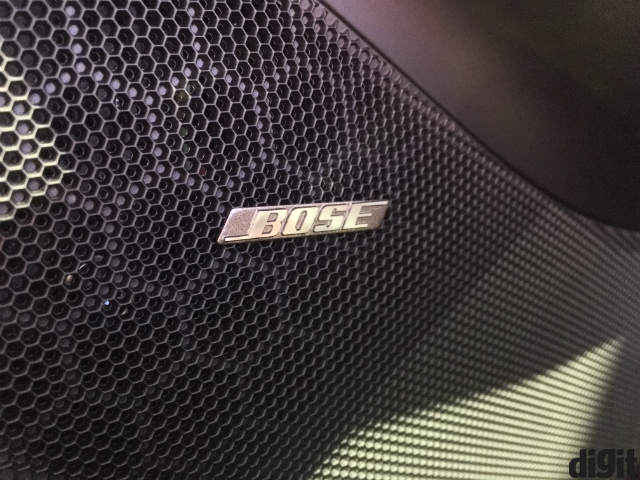 The Porsche 911 GT3 also gets the Bose audio setup. We could not get to test it, but with 505W audio power output in the rather small cabin, we can actually expect the audio to be quite good. There is also a separate mode named Bose, to fine tune the audio settings.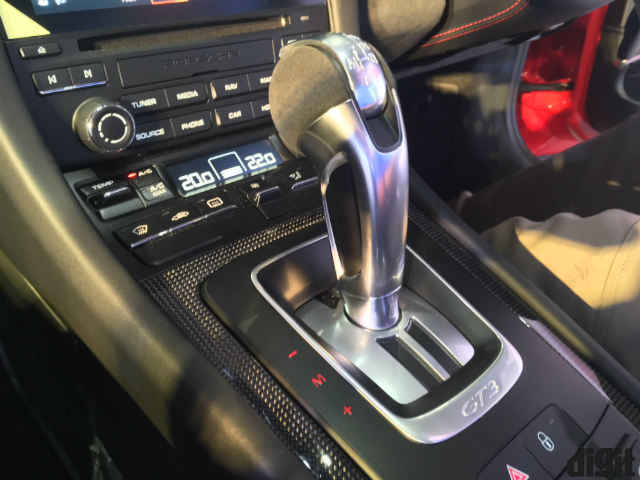 Both the seats are electrically adjustable, and come with thigh support, lumbar support, recline, distance and height adjustment. The front passenger also gets a hydraulically opening flap, that brings out two cup holders. How practical is that for a race car!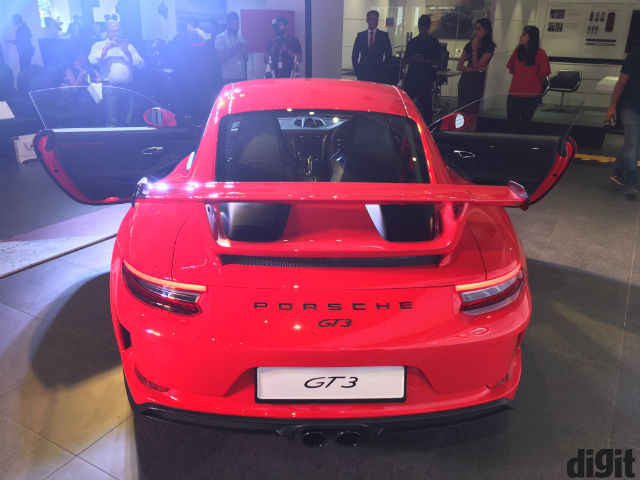 The latest generation Porsche 911 GT3 is immediately recognisable with its broad rear spoiler. Add to that the prolific edgeless windows, and the Porsche 911 GT3 is a lucrative and still practical prospect for luxury car buyers in India. It is now available in Porsche showrooms across India, for Rs. 2.31 crore.