One of the world's most coveted auto showcase, The Paris Motor Show 2016, is happening as we speak. With both production and concept cars snazzing up the stage in France, it's hard to miss one of the most popular and innovative categories this year - Electric. From Mercedes to Renault, Opel to Volkswagen, these electric beauties are all set to be plugged, powered and driven in the near future. Take a look
Mercedes-Benz Generation EQ Concept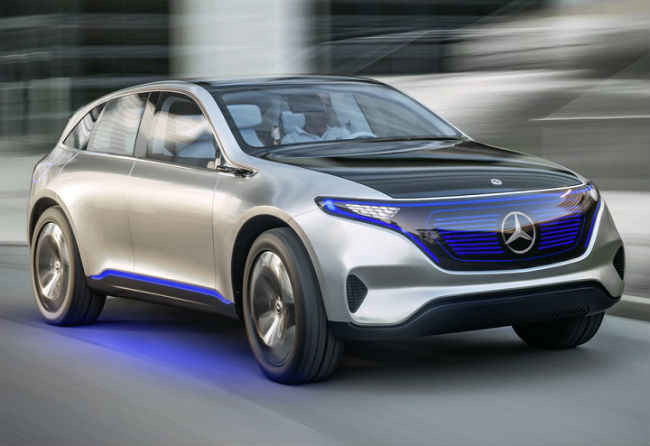 The German automaker probably has the coolest looking electric car at Paris Motor Show 2016. This muscular sports SUV coupe comes from Mercedes' new EQ range of battery-electric vehicles and will be powered by dual electric motors which can produce upto 402 horsepower. At 300 kW for an all-wheel drive, Mercedes has promised that this beauty made of aluminium, carbon-fiber and steel, will make for 15% of its global car sales by 2025. With a futuristic design sans any door handles or mirrors, the Mercedes-Benz Generation EQ concept SUV can cover 500 Kms on a single charge!
Volkswagen I.D. Concept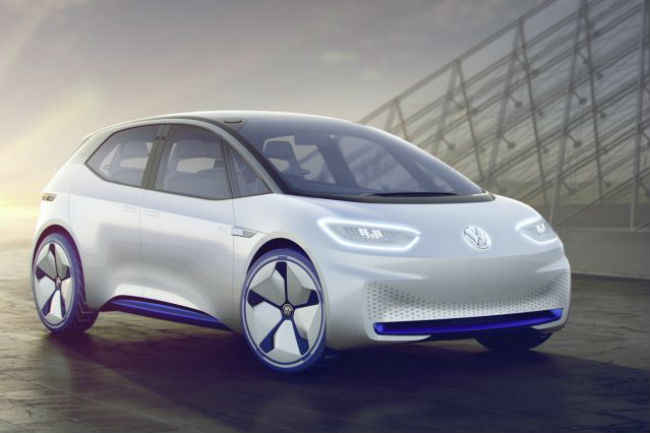 Another one from Germany, the Volkswagen I.D. is a long range electric car that promises to be cheaper than the Tesla Model 3 and is touted to go about 603 Kms on a single charge. Yes, that's even more that the Merc Generation EQ. This gorgeous, fully-autonomous car will feature VW's custom Modularer Elektrifizierungsbaukasten (Modular Electric) Drive kit. The I.D. will also be an environment friendly, Zero-emission car. It's smart features include a trunk that will also serve as a mailbox for delivery agents to locate via GPS, a lithium-ion battery and an automated I.D. Pilot mode. The car will go on sale somewhere around 2020
Renault Zoe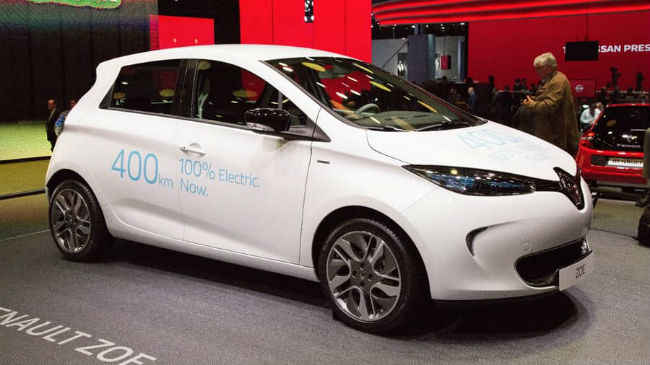 The new Renault Zoe showed up at the Paris Motor Show with an improved 40 kWh battery, taking the electric car's range to 400 Kms without the need to recharge. The novel battery is made up of high-density lithium-ion cells that were designed by Renault in partnership with LG Chem. The car will be prices at $29,000 (Rs. 19,28,790) onwards with Renaults various battery leasing options.
2017 Opel Ampera-e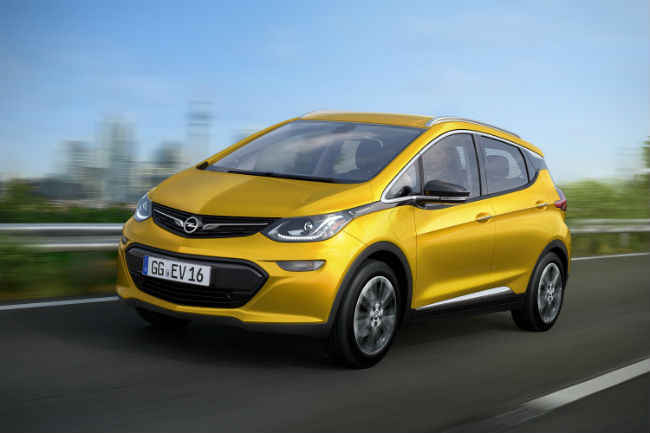 Opel's 2017 Ampera-e is a compact hatchback that has also been stealing hearts at the Paris Motor Show 2016. The car can do around 300 Kms in a single charge and for the sake of show, the vehicle was driven from London to Paris for the motor show. GM claims the Ampera-e can reach speeds of 50 Kmph in 3.2 seconds. Sadly, we will never see the Opel Ampera-e release outside of Europe.
2017 Smart Fortwo Electric Drive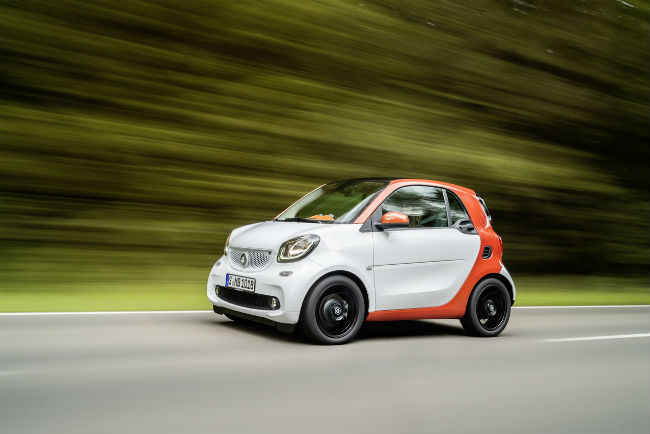 Want a convertible electric car? Well, it's coming soon . The Smart Fortwo electric drive 2.0 will come in two variants - a hardtop coupe and an open-top version. The Fortwo electric motor can produce 80 horsepower with a 17.7 kWh battery, a top speed of 130 km/h and a range of 159 Kms.