You would not be blamed for being excited if you happened to spot a BMW i8 on road. BMW's poster boy for the future is one of the rarest cars that you would spot on Indian roads, for multiple reasons. The BMW i8 is not the most luxurious or spacious car for its price point. It has a ground clearance of 113mm, which is so low that it will scrape against most speed breakers. You would also need to charge it regularly to make the most of its hybrid powertrain, but looking at the lack of easily accessible charging points in India (we found none in five days), it is rather inconvenient. However, the i8 is one for the future, and a mighty good future going by what it has on show.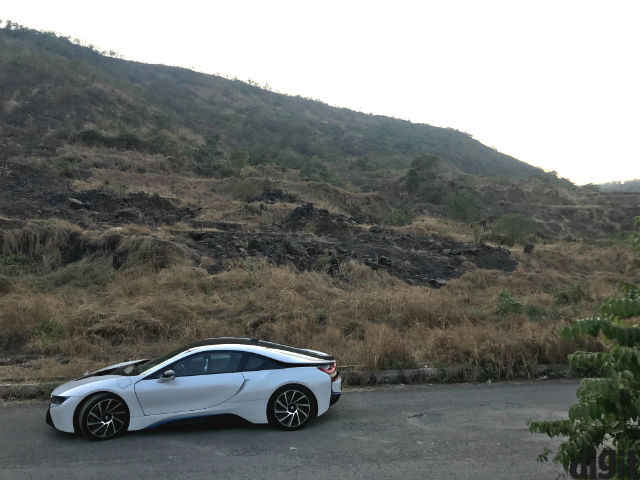 Practicality is not its forte, and to expect practical elements like soaring mileage and loads of comfortable seating space would be wrong. The BMW i8 is more of a proof-of-concept in production, giving a glimpse at BMW's futuristic performance car design, an eco-friendly powertrain that is also efficient and still powerful, and a bunch of technologies that are actually applicable and helpful on the road. As a result, the term 'practicality' here takes on a different meaning - for a car that is definitely ahead of its time, the BMW i8 delivers more than impressive mileage of up to 14kmpl, and if you ever fancied driving something that resembles the Batmobile in ways, the BMW i8 is about the closest you can practically get to your dream, in India.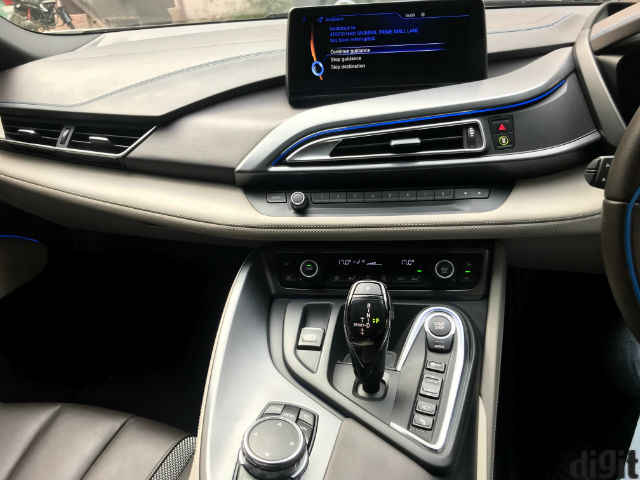 Driving the i8 is a 1.5-litre, 3-cylinder petrol engine. This rather tiny engine delivers a staggering 231bhp and 320Nm torque, which by itself is an insanely high numbers. The small engine has been tuned to deliver more power than the 2-litre, turbocharged petrol mill that powers the Skoda Octavia RS - a full-size performance sedan. But, the i8's powertrain is further enhanced by an electric motor to the front that produces 131bhp and 250Nm torque by itself, mated to BMW's high performance Lithium ion battery. This leads to total power and torque figures of 362bhp and 570Nm torque. These figures may not be mighty by supercar standards, but on standalone terms, this engine-and-motor combination makes the BMW i8 really fast.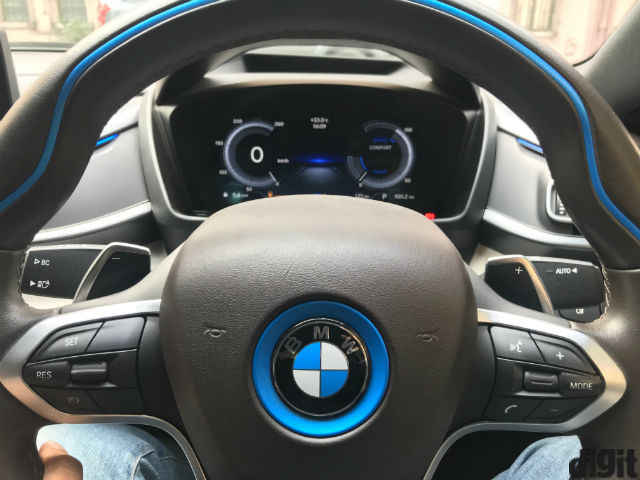 You can put the car on eDrive mode, which shifts the car to electric power only. In this mode, you can drive only in Eco Pro and Comfort modes, and for up to 60km. Beyond this, or if you push too hard or switch to Sport mode, the car disengages the electric-only powertrain and switches to the engine, with the electric motor assisting the power delivery. This leads to instant acceleration off the throttle, super quick overtaking and slick fast runs whenever you get an empty stretch. The electric drive is paired with a two-speed synchro-shift Steptronic transmission, and the engine is mated with a six-speed Steptronic gearbox, which is fast, smooth and with short ratios, responsive.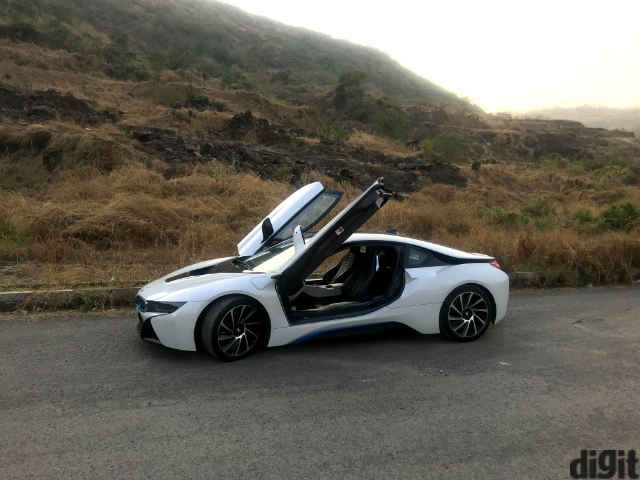 The real deal about the i8's technology lies with its powertrain. Switching the car on makes no noise, and the car sets off in electric drive mode. It also gets brake energy regeneration which also charges the battery, and the intelligent controller module tunes the power delivery according to how you drive. When you're cruising along, power is mostly drawn from the electric motor with the engine sitting at idle. When you shift to Sport, however, the electric motor pulses assistive power bursts to the engine's power delivery, and all of the 362bhp is delivered in a linear, smooth manner that is quite impressive.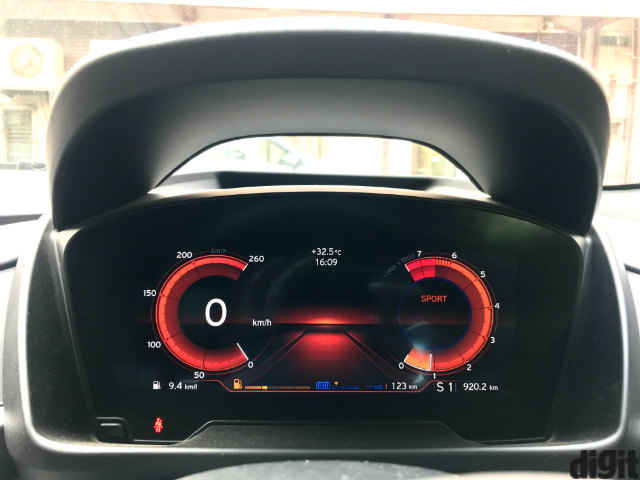 You get paddle shifters, of course, and the car pushes all the way up the rev counter, with the electric motor assisting the upper end of the power delivery. The hybrid powertrain is intelligent, and offers dynamic driving range calculation depending on how you brake, and how much energy the i8 can regenerate through its drive. Interestingly, while Eco Pro and Comfort get a rocker switch for being selected, there are no buttons for Sport mode, and instead you need to flick the gear selector into Sport for the digital instrument cluster to glow red. The BMW i8 also filters in engine noise to amplify the sporty appeal of the i8, and you do hear a nice, refined grumble when you poke the accelerator hard.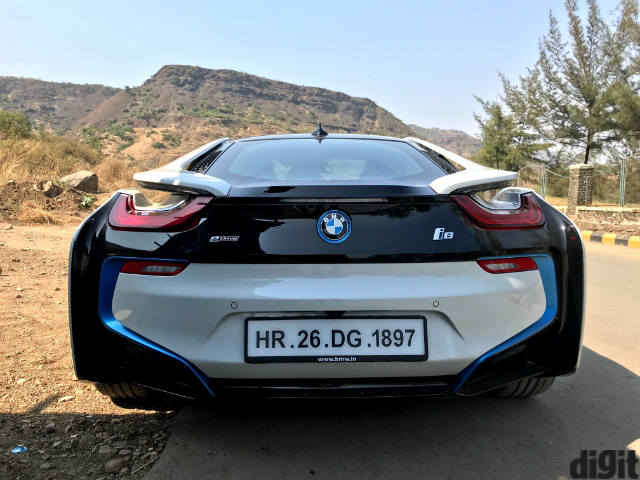 The technology package extends further with a high definition augmented Head-Up Display (HUD). This high-res HUD has been present across BMW's M Sport line of cars, and shows the digital speedo, music playback, navigation arrows and distance to turns, and phone control. It also blinks prompts for the driver assistive systems, and alerts when you step beyond speed limits, making it more equipped than BMW's standard line. The driver assistance package includes adaptive cruise control with braking, pedestrian alert system and proximity alert, where the cars maintains a safe distance by itself from cars ahead. It does not, however, get lane maintenance system.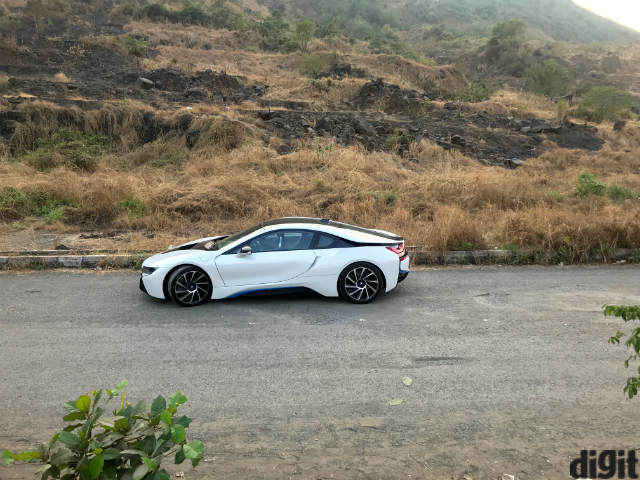 The iDrive infotainment system does not get gesture controls, but is adorned with new animations to make it look different from its other trims. It gets all its standard features including the severely outdated BMW ConnectedDrive apps, a jazzed-up navigation unit, Harman/Kardon speakers with audio tuning, and ambient lighting in three shades with various configurations of blue, orange and white. The front seat adjustments are fully electric, and the specially contoured sport seats are quite adept at holding you in position even in twisty sections and with aggressive driving.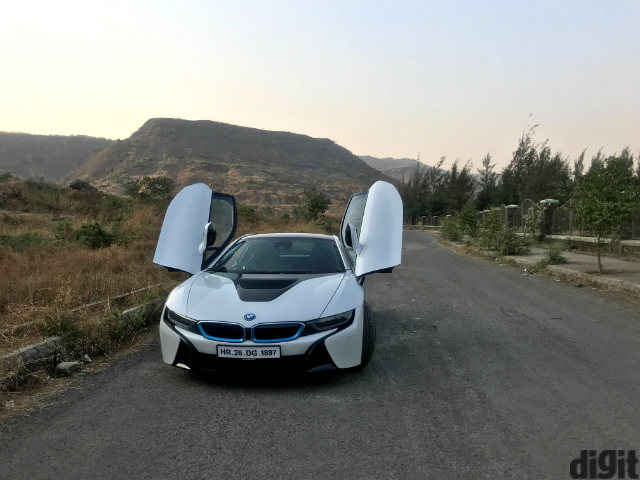 The BMW i8 handles supremely well, aided by its very low centre of gravity, a nicely weighted steering wheel that weighs up as you switch to Sport mode, and supremely stable four-wheel drive. You also get a new set of BMW LEDs, with DRLs, projector headlamps and LED tail lamps. However, it is not the most comfortable of cabins. The frameless scissor doors are incredibly fancy, but stepping into the car requires you to bend and somewhat slot yourself into the seats, and with the seat itself being so low, it takes a while to get adjusted to the seating position. This position, however, does help if you push the car hard through a winding stretch of straight lines and turns.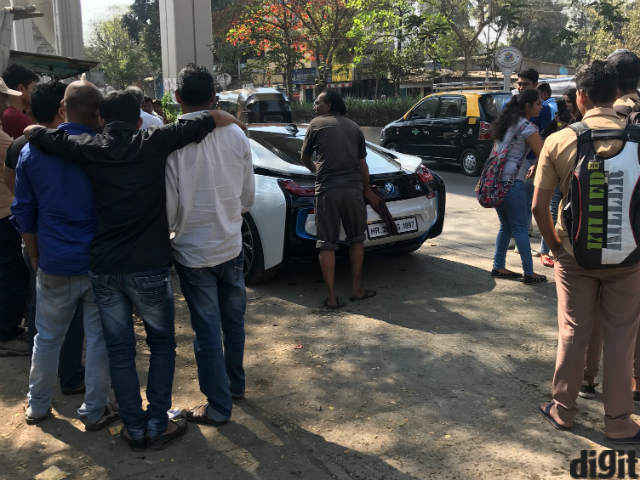 The BMW i8 is a one-of-a-kind experience, combining sublime performance and handling with a host of technologies that include its plug-in hybrid powertrain, augmented HUD, driver assistance systems and more. The BMW i8 is one for the future that is ahead of its time, at least in India. If the array of technology on board this car doesn't convince you of it, its design certainly will. The photograph above will give you an idea why.