The year 2017 has been a notable one in terms of automotive technology. While 2016 saw major announcements and concepts, 2017 has been the first step towards realising all the futuristic technologies that will soon become synonymous with automotive innovations. The first driver assistive units have begun rolling out, electric cars are no longer a talk for the future, and just like every year, old pioneers have retired to make way for new ones.
With that, here's looking at the most important announcements from automotive technology in 2017.
Semi-autonomous cars hit the road
In July this year, the Audi A8 became the first heavily equipped car to have rolled out on to public roads. Equipped with a radar inside and a host of other sensors and algorithms, the Audi A8 is capable of driving itself at up to 50kmph, maintain lanes and proximities, and also identify obstacles and trajectories of approaching vehicles.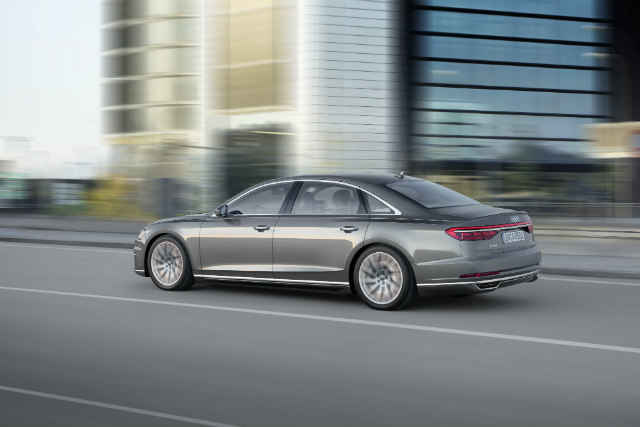 Interestingly, while the Audi A8 has presented the most advanced form of ADAS in a consumer car, Volvo's fleet of new cars in 2017 have been heavily equipped too. Cars like the 2017 Volvo XC60, XC90, S90, V90 and V90 Cross Country have been equipped with radar-based assistive technologies like adaptive cruise control, lane keeping assistance, road sign detection and others, signifying the start of semi-autonomous cars being rolled out for buyers.
Flying cars are no more fantasies
While 2016 was the year of optimism for flying car concepts, 2017 has been a year of making concrete plans for the future. The biggest announcement about flying cars have come from NASA, the premier space agency of USA, in partnership with Uber. This fell in line with talks of smart cities around the world and the need to tackle congestion, coupled with rising ideations from multiple companies about the varied future of commuting. From giants like Airbus to startups like Neva, there are multiple projects presently ongoing, and headlines about flying cars have repeatedly hit the headlines this year, every now and then.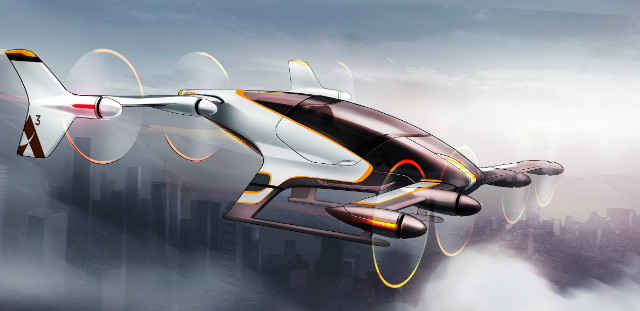 Companies announce electrification of entire portfolios
This trend began with Volvo, with the announcement that by 2020, all of its cars will be electrified in some form or the other. This would include hybrid, plug-in hybrid and battery-powered electric cars to improve efficiency, reduce emissions and make a statement towards the future that is definitely away from conventional fossil fuels (at least in the end-user sense of the phrase). This was soon followed by Maserati, alongside standalone announcements from car giants, like Aston Martin's 'RapidE', Mini's all-electric Cooper bug, Mercedes-Benz's EQ Power lineup and more.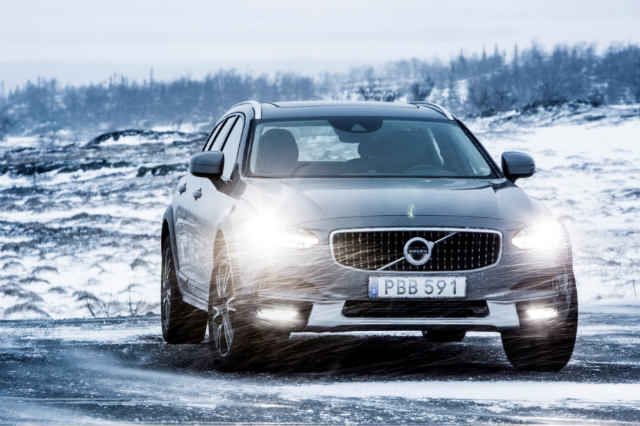 Range Rover's first hybrid SUV
The British makers of go-anywhere butches decided to shift focus (momentarily) from rugged powertrains, new technologies and finer leather inside, to the environment. The result - the Range Rover P400e plug-in hybrid. Land Rover's first electrified cars come in two trims - the Range Rover Sport and the flagship Range Rover, and maintain their impressive powertrain along with the new Touch Pro Duo infotainment systems, generous doses of ADAS and minor facelifts. This was particularly important as it goes on to show that petrol-heads can still get their adrenaline rush from hybrid mechanisms, despite all the Jeremy Clarkson-induced playful abuse-hurling at Toyota Prius.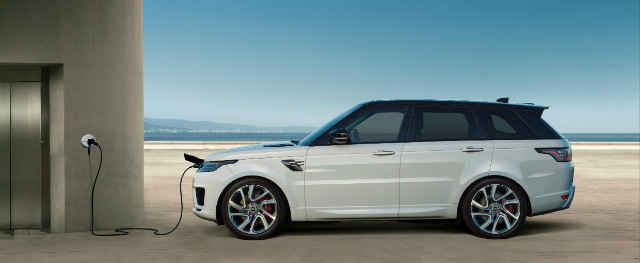 Apple's self-driving car spotted
For the first time in history, a Bloomberg correspondent spotted what has since been established as Apple's test mule for its self-driving car endeavours. Apple, the technology giant, was long rumoured to be making its very own vehicle that would drive itself, be all-electric and have Siri as a permanent resident in it. However, such plans only seem to be wishful thinking, at least for now, and Apple seems to have taken the route that other tech giants have - build technology that will drive autonomous cars, rather than build the cars themselves. The same has since been confirmed by CEO Tim Cook himself.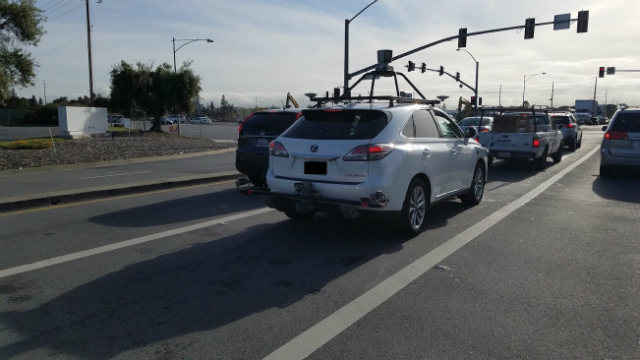 India's push for electric cars
The Indian government is making a major case for ushering in a new era of electric cars, beginning with imposing heavy taxes on hybrid vehicles and showering financial benefits on anyone eager to buy electric cars. Since then, a government-backed wing (EESL) has placed an order for 10,000 electric cars, which are now being supplied by Tata Motors and Mahindra. Alongside, Niti Aayog has formulated plans to establish charging stations beginning with the National Capital Region, and there have been much debates about the potential entry of Tesla in the Indian electric vehicle market.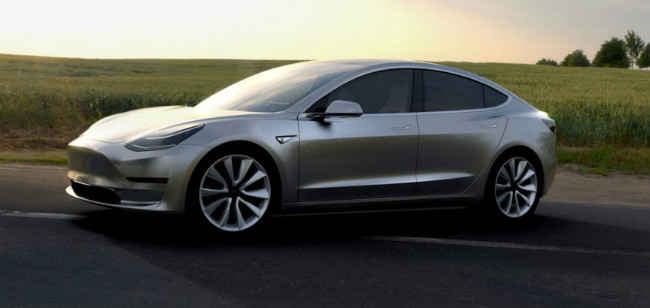 Death of the Firefly
Remember the rather adorable orb-like two-seater vehicle that would inevitably appear every time you searched for 'self-driving car'? That was Firefly, Google's first self-made autonomous test mule. It switched allegiance to Waymo when it separated from Google to become a standalone entity, and will stand testimony to Google and Waymo's first success stories of autonomous driving. Earlier this year, Waymo retired the Firefly, resigning it to a deserved place in its museum, replacing its working fleet with a bunch of rather mundane Chrysler Pacifica hybrid minivans.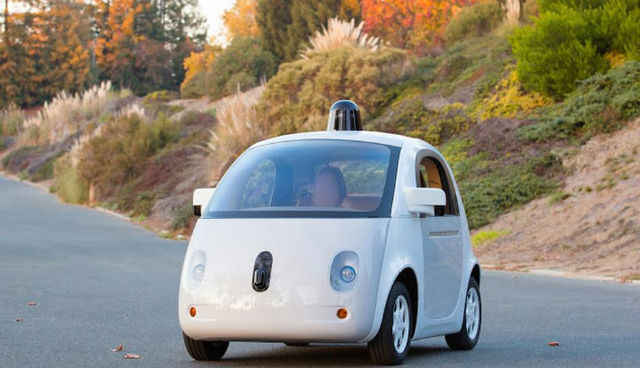 Years later, once we're all accustomed to cars driving themselves, we'll fondly look back at Firefly - the one that pretty much started it all.
Making connected cars safer
The need for connected vehicles is real, and the infrastructure required for it already exists. What does not, is a universally accepted safety standard for sustaining a robust network of cars that are internet-enabled, can store/receive data from Cloud-based servers, and exchange information between each other to drive themselves. It is this that has been addressed in the nascent form in 2017, with companies like Toyota, NXP Semiconductors and others discussing possibilities to keep the sanctity of this sensitive data. From blockchain to other more complex techniques, the safety of connected cars are being actively evaluated, and it all began in the year 2017.
Car keys to become redundant?
It all began with the Tesla Model 3 - the first reasonably priced car from Tesla. Among all the other magical things that it can do is the fact that it does not come with a key fob. All you get is a smartphone app, coded specifically to only work between your phone and your car using Bluetooth LE. If you happen to have lost your phone (or run out of juice), you have two NFC cards to fall back on, which can unlock the car and switch on the batteries. This has been the spark for the future, where car keys will become redundant. It even makes sense, seeing how it'll be one less thing to carry, and as cars become smarter and more advanced, even become quite intuitive to operate.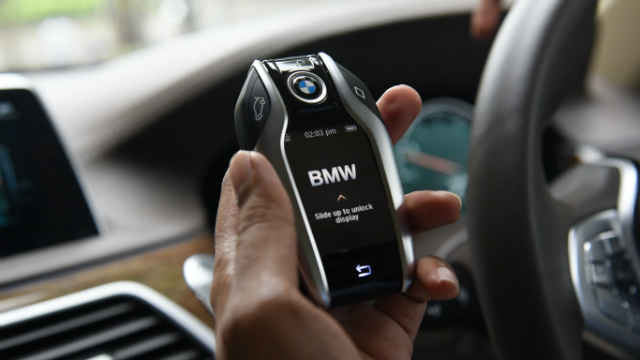 The evolution of steering wheels
Since we are out changing almost everything about our future cars, why leave the steering wheels out? Two companies in particular - Jaguar and ZF, have particularly interesting takes on future steering wheels. The Jaguar Sayer is not much of a wheel - it's more like a rectangular smart control hub, which is conceptualised as the only vehicle part that you will own in future. It can automate your everyday chores, sync with your smart home, remind you about work emails and appointments, and even call a cab for you when you need it.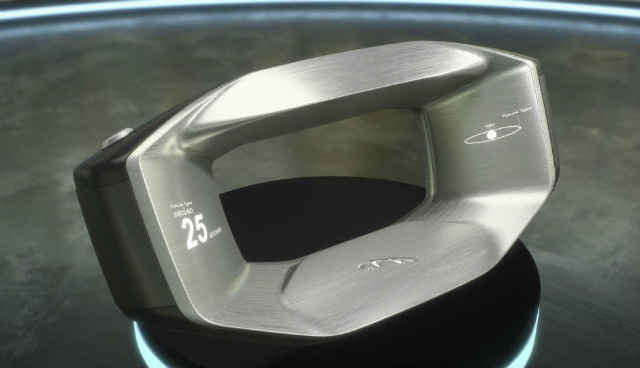 The second one, the ZF steering wheel, is less of a smart assistant and more of a traditional steering wheel, but with a display in between integrating all functions and reading gestures to make controlling advanced vehicles more intuitive. While neither are becoming real any time soon, they're both intriguing in terms of the insight they provide into how companies are imagining mobility in future.
India's electrifying startups
Of late, there have been multiple startups in India playing in the electric mobility space. From the more established Hero Motocorp's e-scooter to Vespa's upcoming Elettrica, the giants are making way for startups like Hriman Motors, Okinawa, Emflux and Jayem Auto. Hriman Motors has promised to unveil an indigenous two-seater electric coupe soon, while Okinawa has already unveiled its e-scooter, the Praise. Emflux is also en route to unveil an all-electric performance bike, while Jayem is converting the Tata Nano into an EV in partnership with Tata Motors. India's EV industry is certainly growing, and 2017 is the year that set pace for what will come in 2018.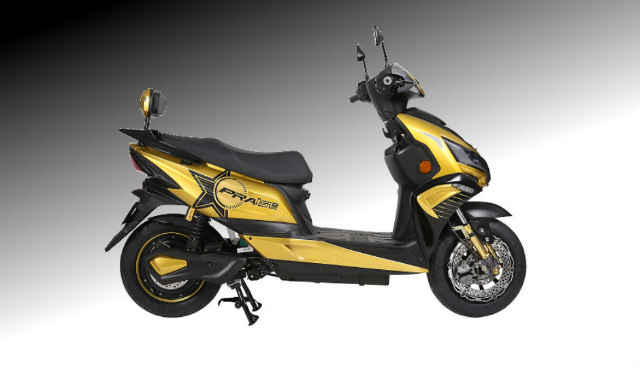 Honourable mentions
Ford delivering pizza in an autonomous car, Sony announcing its intent behind the autonomous car industry, and two-wheeler tech becoming more serious.