The 2017 Skoda Octavia RS brings formidable power-price ratio to India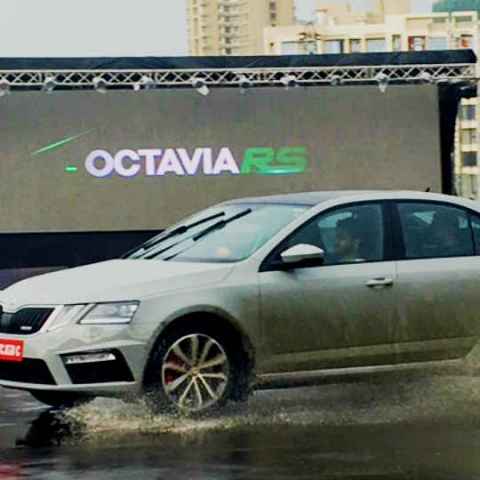 HIGHLIGHTS

The 2-litre turbocharged petrol engine produces 230 brake horsepower and 350Nm of torque to go with, and is priced at Rs. 24.62 lac!
Skoda has finally launched the Octavia RS in India, and as was expected, the performance trim of this D segment sedan has been priced really well. The performance trim of the D segment sedan is powered by a 2-litre, turbocharged petrol engine that produces 230 brake horsepower and 350Nm of torque, and is mated to a 6-speed DSG gearbox. The top speed is limited electronically to 250kmph, and 0-100kmph comes up in 6.8 seconds. It is also equipped with XDS+ limited slip differential to enhance handling and performance.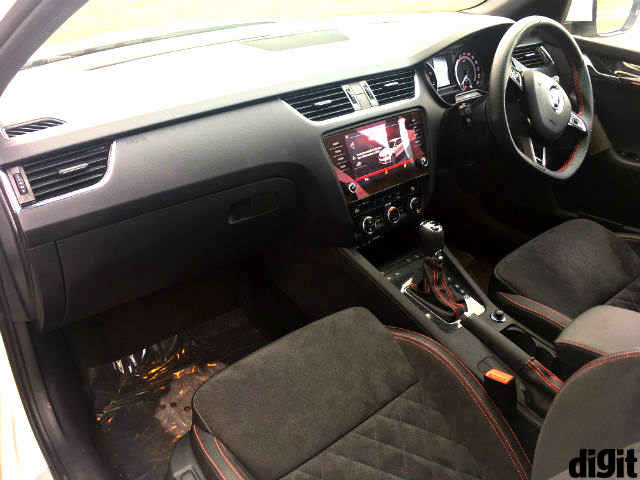 Equipment wise, the Octavia RS also gets Skoda's best infotainment system in India till date, complete with connected telematics, support for Android Auto, Apple CarPlay and MirrorLink, and a number of driver information systems like tyre pressure monitoring and more. It also gets dual-stitched leather seats with red stitching and embossed RS logo. The steering wheel is also redesigned, with a flattened bottom and enhanced grip.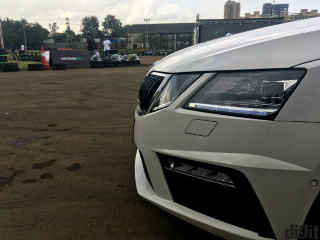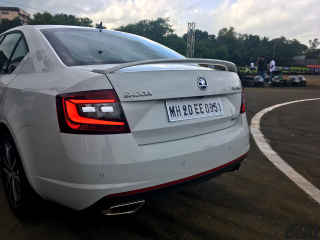 With all the performance upgrades, the Skoda Octavia RS still retains the goodness of the standard luxury sedan, including the ride comfort, boot space and all other details. The best bit, however, is pricing, at the Octavia RS is priced at Rs. 24.62 lac, ex-showroom. This makes the Octavia RS the most powerful car in its segment, being significantly more powerful than its competition. All of this also makes the Skoda Octavia RS a one-of-a-kind offering in India, with a 200bhp+ engine, a thoroughly comprehensive equipment list including connected telematics, Android Auto-Apple CarPlay and a lot more, and interiors that fuse sporty seats with comfortable cushions and ample space.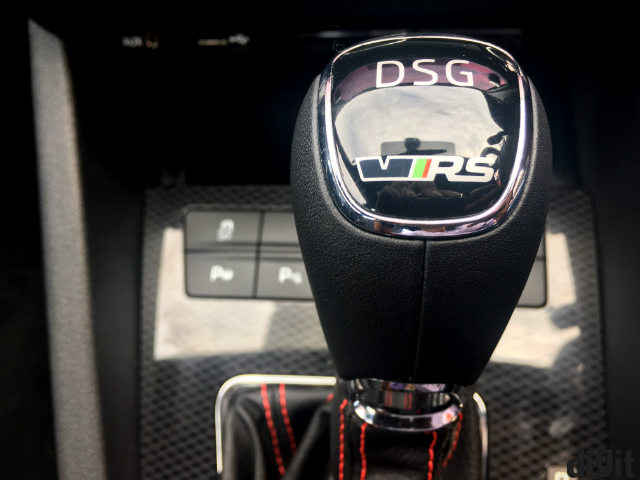 We've already spoken about what we expect from the Skoda Octavia RS in India, and the potential impact that it can have on the Indian car market. It now remains to be seen how well it performs in terms of numbers.