It has been a while since Tata Motors has been talking about changing a lot of things about its cars. We began the journey with the likes of Tata Bolt, Zest and most notably, the Tata Tiago. Smartly designed, rich in features and ticking all the essentials, the Tiago has been widely lauded as a highly attractive offering among hatchbacks in India right now. Following this, entered the Tata Hexa. Against Tata's previous offerings like the Safari or the Aria, the Tata Hexa has generated good interest, with attractive styling, a butch-like SUV stance, good array of features and a lot, lot more.
However, Tata really needed to hit the proverbial ball right out of the park, present something dramatic and drastic to catch not just the average Indian car buyer's eyes, but of the entire world of automobile enthusiasts and experts. At the 2017 Geneva Motor Show, Tata Motors introduced its young, enthusiastic and highly promising sub-brand, TaMo, which showed off a stellar new sports car - the TaMo RaceMo.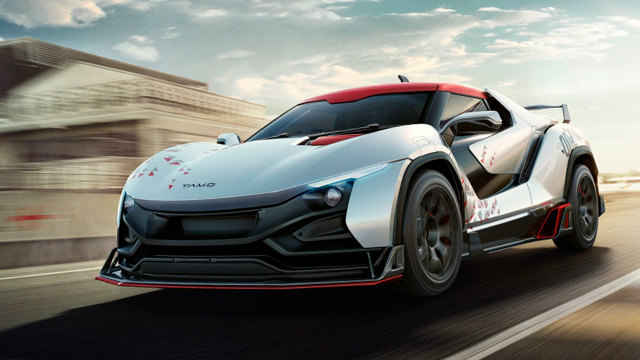 Oddities to the name aside, the TaMo RaceMo looks incredibly appealing right from the onset. What makes matters more exciting is that this is not a concept car, and Tata clarifies, the RaceMo is already at pre-production stage, from where Tata aims to bring it to India by Auto Expo 2018. The new division's engineers and designers have designed and produced the functional RaceMo in 22 months - somewhat of a record pace when you consider that this has been built from scratch. As with new age sports cars, the RaceMo is an explosion of technology both inside and outside, and it is this that we explore here.
Modular design and exteriors
The TaMo RaceMo has a modular, floating structure, and is built on the new MOFlex platform. TaMo's patented new platform uses a 'Multi-Material Sandwich' structure. The entire build structure is modular, which TaMo claims will allow more diverse surface design of the vehicle. This structure also leaves room for highly efficient part integration in the large scale. This, in turn, leads to faster production timing - from scratch to market.
TaMo has also taken cues from Tata's latest design elements like 'Humanity Line' and 'Diamond DLO' - design philosophies that it has adopted in its latest offering. The stance maintains aerodynamics, and has neat creases that fold into where the modular parts meet. All of these make the TaMo RaceMo quite the looker.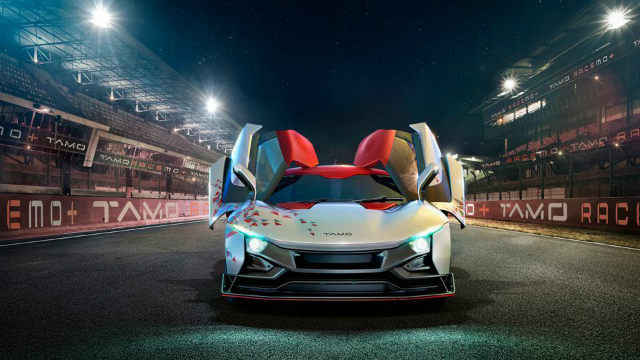 The exterior material meets safety standards with integrated crash safety protection, and Tata has focused on sensibility as well, as this sports coupe comes with 165mm ground clearance keeping Indian roads in mind.
Connected Car, feat. Microsoft
Moving beyond the modular core structure, Tata Motors and Microsoft had announced their partnership a few months back, and true to its promise, has showed off the integration of Microsoft's Connected Cars platform in style.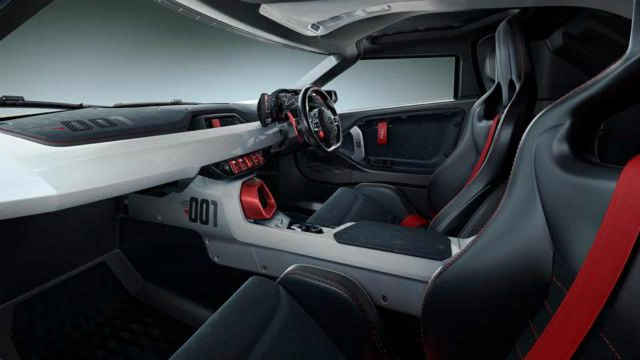 The TaMo RaceMo uses Microsoft's cloud-based car services to provide advanced satellite-based navigation, maintain a log of the car's driving and mechanical statistics on the with cloud, all of which offer advanced drive analytics, predictive improvement tactics, predictive maintenance cues, and regular over-the-air updates to keep everything in synchronisation.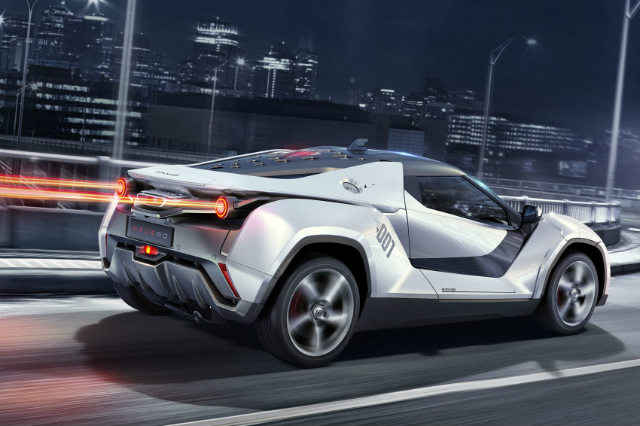 The TaMo RaceMo is being touted as a major leap for the Internet of Things (IoT) in India. Microsoft is providing deep learning algorithms to constantly store and process driving style and data, and relay information to the driver based on these. The RaceMo has a neat, funky design with three TFT displays behind the steering wheel, making it look like a racing game rig layout. These screens provide the constantly monitored statistics, alongside infotainment services that will presumably get connected platform integration for smartphones.
Drive specifications
The TaMo RaceMo uses a rear-mounted mid-engine layout, which is what you would see in cars like these. This particular mechanism essentially means that this is a rear-wheel drive car, with the engine mounted in between the rear wheels right behind the passenger seats. This works in ensuring uniform power delivery, and we hope Tata has aced the drive dynamics as well.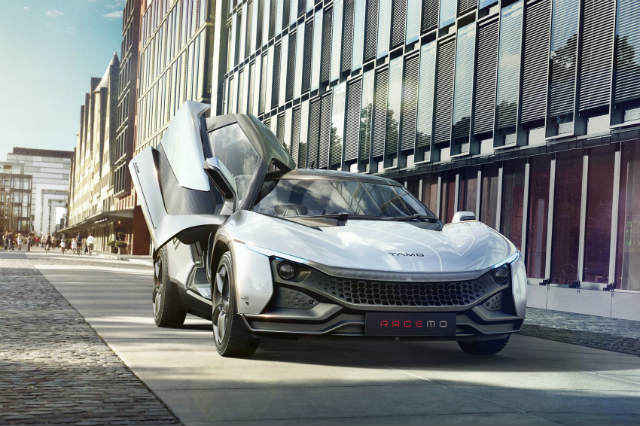 Powering the RaceMo is a 3-cylinder, turbocharged 1.2-litre Aluminium intercooled petrol engine. The car is rated to deliver 187 brake horsepower at 6500rpm, and 210Nm of torque at 2500rpm. Theoretically, the car seems equipped for fast, responsive shifts, and is paired with a 6-speed AMT gearbox. It gets a push reverse button, and paddle shifters. It also gets an electric power-assisted steering wheel and electric park brake, along with disc brakes, driver and passenger airbags, ABS with EBD and four driving modes.
An exciting prospect
With all of this, the TaMo RaceMo presents what has been the most exciting product coming out of any Indian carmaker's stable in recent times. The RaceMo puts focus on the importance and reliance of a smartphone, employs three displays for plentitude of information and entertainment features, all the while looking aggressive on the front and back, with bi-LED headlamps and a modular design.
Much remains to be tested as TaMo, with Tata Motors, enters the final lap of production of the RaceMo. The company has promised that it will strive to present it to Indian car fanatics by Auto Expo 2018, and we cannot wait to get behind its wheels.