Sony, one of the biggest global conglomerates in the field of electronics and technology, is aiming to expand its presence into self-driving cars. The company expects highest-ever operating profits through March 2018, at $5.6 billion, buoyed by its strong image sensor business. Right on cue, the company now aims to use its existing R&D prowess and imaging technologies to create a footprint in self-driving cars, of which imaging components and sensors play a crucial role.
Key to this business decision has been how Sony's business strategies evolved with time. As revealed in a Reuters report, Sony had a major prejudice against selling its proprietary in-house technologies to other companies. As its consumer electronics business dwindled with falling phone sales, the death of legendary product lines like the Walkman and HandyCam, Sony was left with very few avenues of profitable consumer technology businesses (even the critically acclaimed BRAVIA televisions face stiff competition from companies like Samsung and LG). It is this that led Sony to focus on its in-house semiconductor technologies, and Terushi Shimizu, head of Sony's chip division, states that the decision to allow Sony's semiconductor division to function independently and not as a part of Sony is what heralded major change.

A graphic reproduction of a BSI CMOS sensor's structure
This led to Sony introducing backside illuminated (BSI) imaging sensors, which coincided with the raging demand for smartphone cameras across a wide range of prices and qualities. The advantage of a BSI CMOS sensor is its ability to capture more light from any source, which in turn leads to better fidelity, versatility and much better overall performance. It is this, along with Sony's major imaging clients like Nikon in the professional camera space and its own full frame mirrorless cameras, that have turned the tide for Sony. As of now, Sony holds more than 50 percent share in the imaging sensor business, which is massive considering the vast demand for such sensors in smartphones, action cameras, dedicated cameras and a wide range of other electronics.
It is this technological expertise that Sony aims to use in entering the field of self-driving cars. The biggest adventure that artificial intelligence has had so far bases much of its abilities on computer vision, or what a car can see. This calls for astute imaging abilities, coupled with powerful micro chips, advanced algorithms and sophisticated end-user systems. Sony now aims to use its proprietary imaging technology as an advantage by employing its imaging sensors at the core of computer vision systems, or the cameras installed in cars equipped with ADAS (Advanced Driver Assist Systems) and more sophisticated automation systems. Industry specialists like Mobileye will be key clients, where the need to recognise faint lights is key to recognising elements like road signs, lane markings and even seeing obstacles in the dark. Even fellow technology giants like Nvidia and Intel can be potential targets for Sony's automotive imaging business.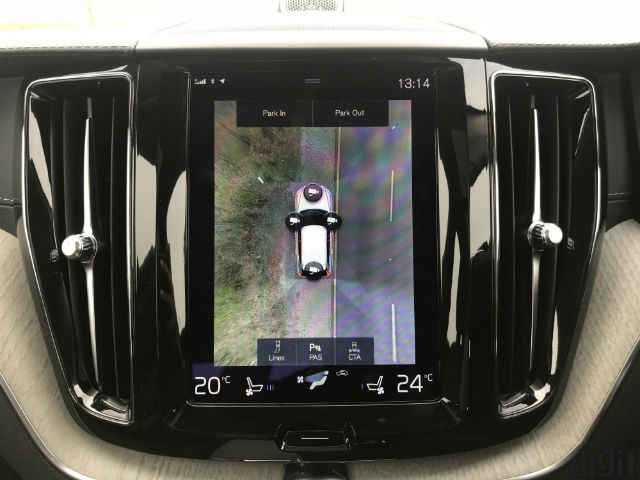 Imaging system in an ADAS-equipped car - the Volvo XC60 Inscription
Sony has also had innovative technological breakthroughs like the conceptualisation of 1000fps slow motion imaging sensors in the crop format. By introducing high DRAM in a stacked CMOS sensor, Sony introduced the possibility to record videos at super high frame rates, which is going to be key in fully autonomous cars in future. That, coupled with superior light sensitivity in micro chip sensors combine to provide an imaging base that can record surrounding movements in low or tricky light, and do so in very high frame rates. For cars that will drive themselves based on input from cameras, sensors and algorithms, every added frame can add a layer of redundancy and efficiency (at the same time), and it is this very factor that makes Sony's announcement of joining the self-driving cars industry important, and also befitting of the company's stature.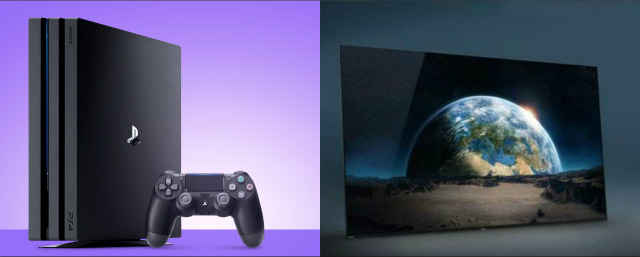 The PlayStation console and BRAVIA televisions - Sony's saviour in consumer businesses
Historically, Sony has had a role to play in almost every major technological innovation — portable music players, lightweight video recorders, gaming consoles, multimedia phones and even high resolution flat screen televisions. Among these, PlayStation and BRAVIA are the only successful survivors for Sony in the consumer electronics forefront. While the company will always be remembered for pioneering gadgets across time, it is the in-house technology that seems to be reaping the profits. With the vast realm of autonomous cars now open and practically every technology company having invested in it in some form or the other, it is actually surprising that Sony's decision to enter this category did not come earlier.
While word on potential investments and partnerships are still farther into the future, Sony's decision to enter this field is an important one, and is an obvious way forward for the company. As fellow sensor manufacturers like OmniVision and Samsung catch up to Sony with technologies like DualPixel, Sony will look to expand its present advantage into financial success. What remains to be seen now, is how Sony approaches the vast, innovative realm of autonomous driving.