Range Rover P400e facelifted hybrid variant explained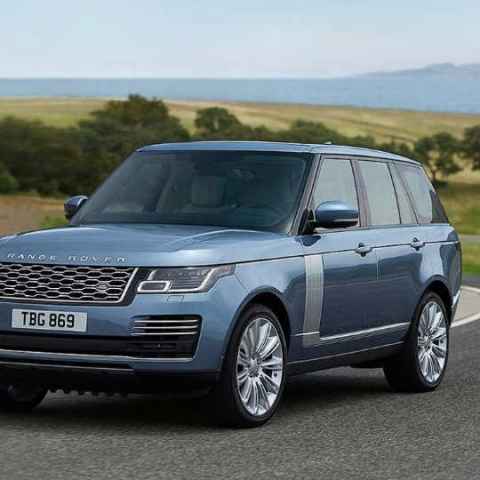 HIGHLIGHTS

The Range Rover hybrid gets total power output of 403bhp with combustion and electric motors, along with electric-only range of 50km.
Land Rover has begun its electrification efforts with the Range Rover P400e plug-in hybrid SUV. This joins the Range Rover Sport in the company's plug-in hybrid cars, which are among the first in Jaguar-Land Rover's portfolio to have electric-hybrid drivetrain. The Range Rover P400e also gets a minor facelift, and more powerful flagship trims in its lineup.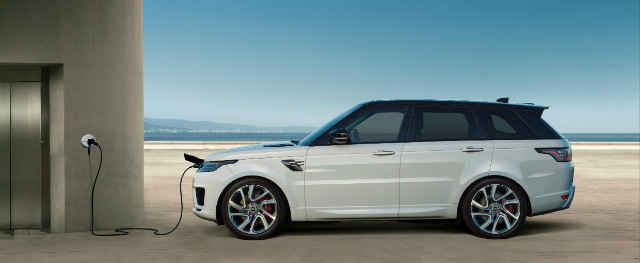 The standard edition Range Rover P400e gets a 2-litre, 4-cylinder Ingenium petrol engine producing 300bhp, and is paired with a 116kW electric motor. The combination delivers total power of 403bhp to all four wheels, and the SUV can be driven in electric-only and parallel hybrid modes. In electric-only mode, the Range Rover P400e can be driven for 50 kilometres. The new plug-in hybrid trim also replaces the older SDV6 diesel hybrid Range Rover, internationally. In parallel hybrid mode, the Range Rover combines the petrol engine with the electric motor to optimise fuel efficiency and battery charge. It has further modes like Save, where the battery power can be restricted from dropping beyond a certain point, and Predictive Energy Optimisation, where the car uses GPS data to retrieve the destination of your journey, and autonomously switches between the petrol engine and the electric motor to give you the best possible range.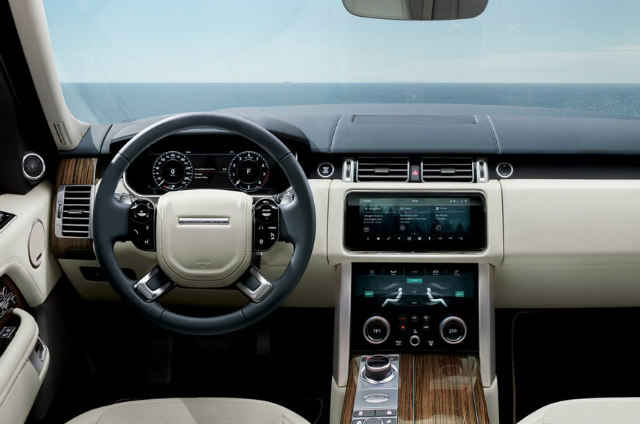 Alongside, Land Rover has also introduced a new wall box, that can charge up the 13.1kWh Li-ion battery in two hours and 45 minutes. Plugged in to standard sockets, the battery takes seven hours and 30 minutes to charge fully. Other technology inside the new Range Rover's cabin include the new Touch Pro Duo infotainment system, with two 10-inch touchscreens in the central console and another in the instrument cluster providing access to assisted driving and other infotainment functions. The front seats of the Range Rover also include heated armrests, and the entire cabin includes a total of 17 charging points, including 4G Wi-Fi hotspots (supporting up to eight simultaneously connected devices), USB ports and 12V power sockets.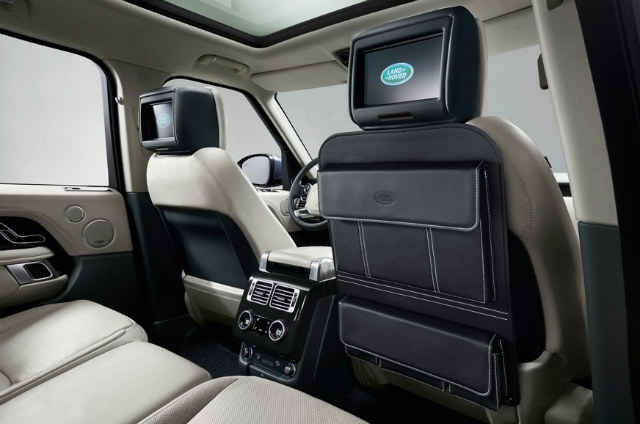 Additionally, the new Range Rover lineup also gets an SVAutobiography Dynamic variant, delivering 565 brake horsepower and 700Nm of torque. This trim also gets a new chassis calibration, which adds to the Comfort drive mode by further lowering the car's wheelbase by 8mm. In terms of the facelift, the new Range Rover lineup gets a redesigned grille with gloss black claddings, and also a new front bumper. The new rear bumper has integrated exhaust pipes, and there are six new alloy wheel designs, four LED headlamp options, and two new colours — Rossello Red and Byron Blue.