With the entire world of automobiles shifting to clean emission vehicles, Mercedes Benz has mostly stayed away from unveiling definite hybrid and electric vehicle concepts. To ensure that it is not too late to the party, Mercedes AMG has reportedly affirmed that it will widely push its plug-in hybrid powertrain to its future vehicles, under the EQ Power+ banner.
The EQ Power umbrella will also include the more mainstream-oriented Mercedes Benz lineup, and the high performance Mercedes AMG lineup with sport the EQ Power+ badge. The first non-concept plug-in hybrid car under Mercedes' banner is expected to be under the EQ Sport+ banner, with the production variant of the Mercedes AMG GT Concept that is expected to be presented to the public by 2018. Alongside, the production lineup of the Mercedes-AMG Project ONE will also get the EQ Power+ plug-in hybrid drivetrain.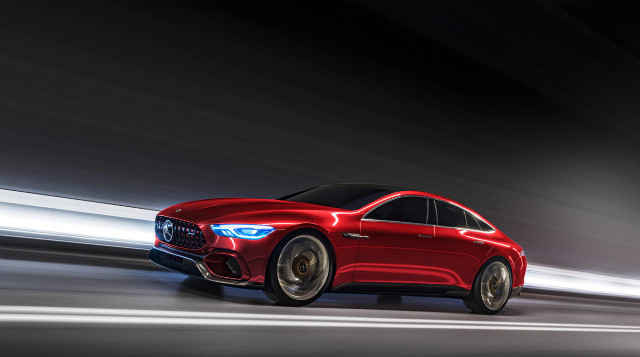 The Mercedes-AMG GT Concept
The latter is of particular significance, as Mercedes used the EQ Power badging to signify its intent behind commercial application of clean emission vehicles for the first time in its Formula 1 W08 race car for the 2017 season. The standard EQ Power plug-in hybrids will cover the Mercedes Benz saloons, SUVs and hatchbacks, and EQ Power+ will include the high performance AMG lineup. Additionally, Mercedes has spoken about all-electric supercars as well, which would bring it up to speed with Porsche 918 Spyder, McLaren P1 and Ferrari LaFerrari, all of which are all-electric supercars that have been lauded for zero emission and high performance. It is here that Project ONE kicks in.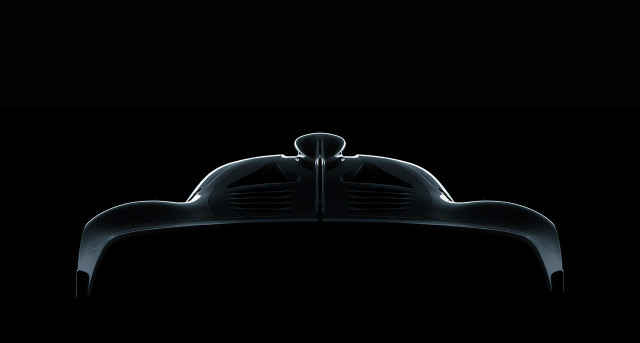 The Mercedes-AMG Project ONE
The Mercedes-AMG Project ONE supercar is the possible flag-bearer of the company's petrol-hybrid powertrain next year, with the company expected to put 1000 brake horsepower and power it with a turbocharged V6 engine. A lot of Formula 1 expertise is also being lent into this one, which is not surprising - a lot of technology including regenerative braking rolls into mainstream acceptance years after racetrack exhibition. As we wait for Mercedes' hybrid powertrain to come into action commercially, the facelifted S-class saloon due for launch later this year is expected to bear the first EQ Power badge commercially. The technology uses a tried-and-tested plug-in hybrid format that has shown to significantly conserve fuel.
More innovations are sure to follow, with a Mercedes Generation EQ Electric Concept already showed off last year, with total range of about 450 kilometres. After all, it would not be natural for Mercedes-AMG to merely do what others have already done.