Once upon a time, a great soothsayer spoke about giving wings to dreams, and the rest of mankind immortalised the quote in romanticism and fantastic incidents. Not many, though, have lived it quite as literally as PAL-V International B.V. Based in Raamsdonksveer, a commercial hub in the Netherlands, the company has developed the world's very first production model of a car that can also fly. Alternatively, and particularly after seeing the teaser photographs and videos, you may also want to call it a sort-of helicopter or a drone that can run along roads at a pretty fast speed.
The PAL-V Liberty flying car
Looking something like a cross between the Ehang-184 passenger drone and a BMW i8, the PAL-V Liberty is a twin-engine, two-seater car that has the ability to fly and give off-roading a very different meaning. These three-wheeler vehicles are the very first when you talk about commercial flying vehicles, so naturally, is a pretty fascinating feat of engineering. Two variants of these are being introduced - the Liberty Sport and Liberty Pioneer. Of these, the PAL-V Liberty Pioneer is the limited edition one, and only 90 of these will ever be made. Seeing that half of these are already headed to Europe and no talks of legal restrictions on private flying vehicles have taken in India, it is safe to start talking about the Liberty Sport.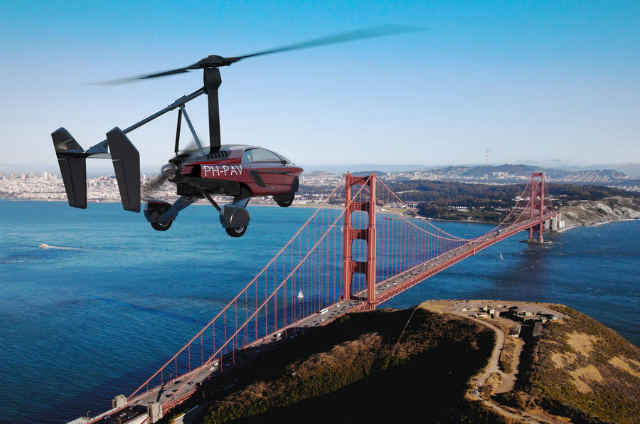 "After years of hard work, beating the technical and qualification challenges, our team succeeded in creating an innovative flying car that complies with existing safety standards determined by regulatory bodies around the world," says Robert Dingermanse, CEO of PAL-V. The company claims to have collaborated with a "leading" Italian design agency to give shape to this contraption, and the ongoing work's first concept model was tried out nearly eight years ago, back in 2009.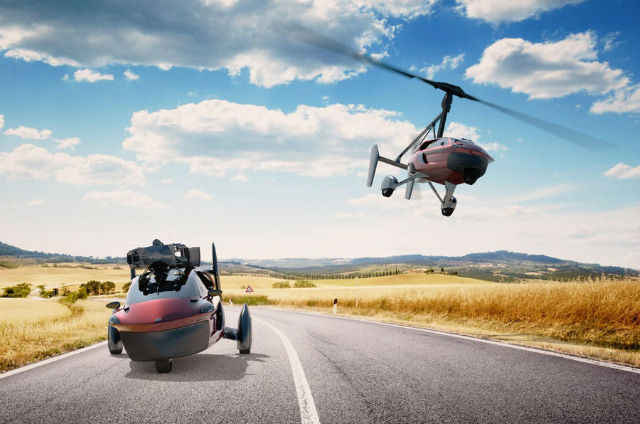 This was followed in 2012 by a second concept, and finally, we now have in hand the completely production-ready, commercially available flying car, the PAL-V Liberty Sport. The company claims that its rather unusual vehicle is completely in line with existing regulations, and it is holding further conversations with governments of specific countries to gain final clearance. Bundled with the car's purchase kit, you also get flying lessons and would be required to obtain a flying licence if you are to skip morning traffic by heading into the sky. This seems fair enough, seeing how the Liberty will cost you a staggering $400,000 for the standard Sport version, and an even higher $600,000 for the limited edition Pioneer version. That's more than double the cost of a completely equipped Bentley Bentayga luxury SUV!
The technology and some numbers
Even though it flies, the PAL-V Liberty is not rocket science in all its glory. The innovation included making an aerodynamic chassis with swooping front lines, side-spread carbon fibre vents, and the flying equipment loaded as minimally as possible on the top. The eventual design is somewhat reminiscent of the incredibly fast Aston Martin DB11 lopsidedly loaded on three wheels, and it is actually more of a gyrocopter than a full-fledged car.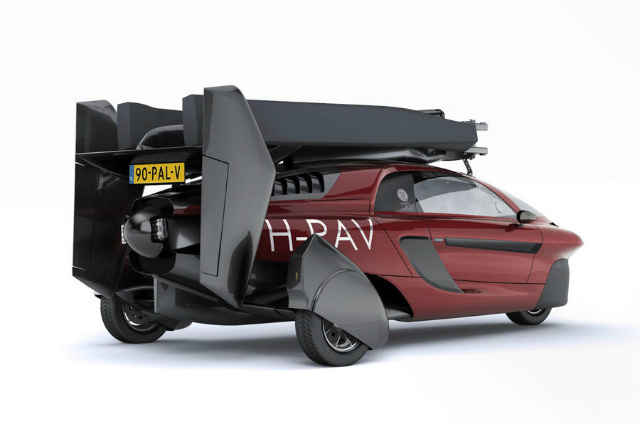 Just like gyrocopters, the PAL-V Liberty has an unpowered rotor at the top to provide lifts and facilitate relatively easier, safe landings. The rotor blades fold away at the rear when you are on ground, and the same housing also has an engine-powered blade that provides thrust during flight. The dual-propulsion drivetrain is based on two Rotax engines - one used for the drive while the other is used for flight.
During drive, the engine produces 99 brake horsepower, and reaches a top speed of 160kmph. The PAL-V Liberty has a full driving range of 1,315km - a fairly long stretch on one full tank of gas. Up in the air, the flying engine produces 197bhp and can climb up to a maximum height of 3500m. The maximum flying distance is rated at 500km, at a peak speed of 180kmph. To shift between driving to flying and vice versa, it would typically take up to 10 minutes to prepare. From the ground, the PAL-V Liberty's rotor mast would unfold automatically, but the driver has to retract the tail section and fold out the rear blades to ready the craft for flight.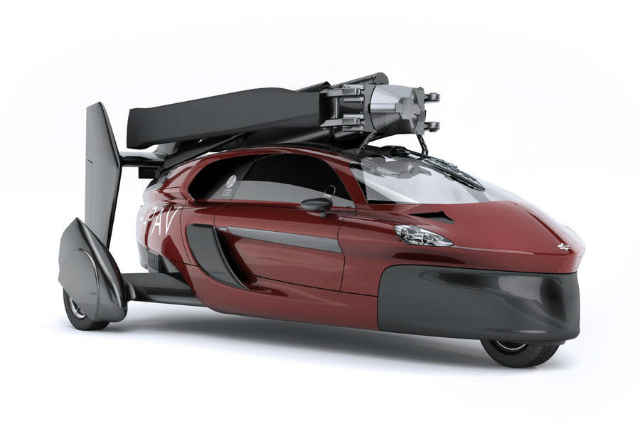 As with gyrocopters, once the unpowered rotor is engaged, the turning air pressure from below leads to the blades rotating faster and generates the upward thrust required for lift-off. PAL-V's official website FAQ specifies that the takeoff load for the PAL-V Liberty is 910kg, and fuel load will need to be reduced if one carries greater weight than the specified number. It can also not take off vertically, seeing that it uses an unpowered rotor, and the recommended airstrip length is quoted as 900ft, or about 280m. PAL mentions that it does not necessarily have to be a sophisticated stretch, and can even be a stretch of grass, but recommends the usage of a plain surface for safety and smoothness reasons.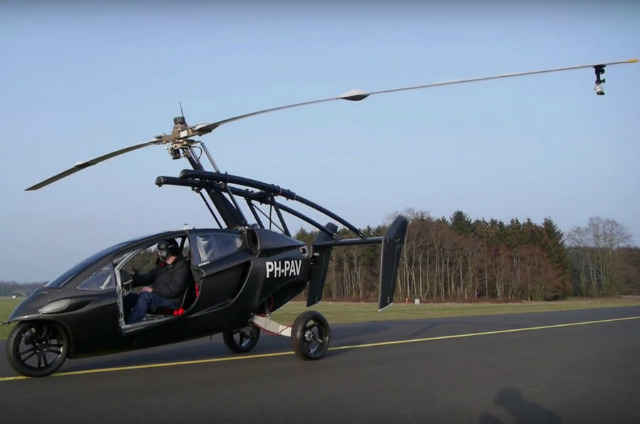 While driving, the PAL-V Liberty's engine can accelerate the vehicle up from 0 to 100kmph in 9.0 seconds, with the large head unit presumably hindering aerodynamics to an extent. In terms of the electronics inside, the standard Liberty Sport edition will come with electromechanical dials and limited carbon fibre detailing. The limited edition Liberty Pioneer, meanwhile, will include fancier exteriors, a large electronic flight instrument display panel and power heating to ensure that you remain comfortable in flight (or on road, whichever you'd prefer). The extra bits, however, is going to cost you a full $200,000, roughly four times of what you'd pay for a fully equipped Jaguar F-Pace sport SUV (it still can't fly, though).
That's all about the PAL-V Liberty (or Liberties, should we say), in terms of the technology, specifications and engineering. It isn't Tesla-esque futuristic awesomeness, and still sounds like there are a few rough edged to be polished, but we cannot help being excited about flying cars. Flying cars!
Delivery, prices and learning centres
While PAL-V says that it is ready with commercial versions of the Liberty, the earliest delivery date is somewhere near the end of 2018, almost two full years away. This, though, may actually be a boon in disguise, as you can save up, and even learn how to fly, in the meantime.
The PAL-V Liberty Sport will cost you $400,000 (Rs. 2,67,64,000), and the limited edition Pioneer trim will cost $600,000 (Rs. 4,01,46,000). If these prices seem rather steep to you for now, you can make a non-refundable advance payment of $10,000 (Rs. 6,69,100) for the Sport, or $25,000 (Rs. 16,72,750) for the Pioneer. The advance payments will get you a fixed spot on PAL's lists, and if these prices also seem rather extravagant for you, an escrow payment of $2,500 (Rs. 1,67,275) will get you a spot on the waitlist, which will only be finalised once you make the rest of the advance payment. The best part about the escrow deposit is that, if you eventually decide on bailing out of this rather ambitious car, you'll get most of your money back barring €500 (Rs. 35,305) as administrative and contracting expenses.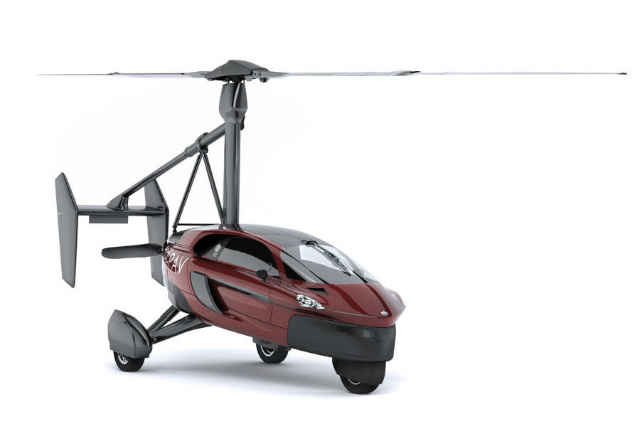 PAL also guarantees the setup of picturesque learning centres for your flying licence, and states that in case it does not receive clearance of operations in your country of residence, the entirety of your money will be returned to you. It is presently optimistic about its ongoing talks of permissions with multiple countries, and we sincerely hope they make it to India, too.
Sky, hopefully, will not be the limit any more.