Land Rover to launch premium luxury Road Rover SUV lineup in 2019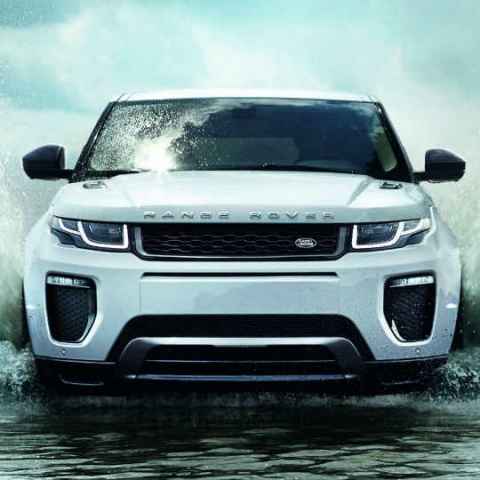 HIGHLIGHTS

The decision to launch an all new lineup of SUVs has come across as an unprecedented one, and the cars will be targeted at rivaling the Mercedes-Benz S-Class level of luxury saloons.
In a rather surprising move, Land Rover has announced that it will be launching an all new portfolio of SUVs, foraying beyond the Land Rover and Range Rover portfolio for the first time. Called Road Rover, the name is borrowed from the experimental prototype that Land Rover built back in the 1950s, which was incidentally meant to bridge the gap between Range Rover and Land Rover vehicles.
Not much, unfortunately, is known about the Road Rover, as JLR has kept its secrets close to itself so far. However, some details have been procured by Autocar UK, which states that the first ever Road Rover will be an all-electric, premium luxury SUV that will rival the likes of Mercedes-Benz S-Class in terms of on-board equipment and luxury. Over time, Land Rover will possibly evolve it into having more sober and car-like bearings, although the burlesque appeal is expected to remain intact. Alongside its supposed on-road expertise, the Road Rover is also expected to get off-road capabilities.
Drivetrain
As per reports, the new Road Rover is being built alongside the new generation Jaguar XJ, a luxury offering from JLR's stable. The Road Rover is underpinned by a new generation aluminium platform that is designed to accommodate both battery packs and combustion engines. The SUV will be offered as an electric-only vehicle, with twin electric motors and all-wheel drive as per needs. The Road Rover is expected to come with 480km of driving range, reach 0-100kph in about 5 seconds, and have adjustable suspension for all-terrain driving.
Design and Technology
In terms of design, the new Road Rover may look similar to the Range Rover Velar that was launched this year, but with differing dimensions. The technology play of the SUV will focus on advanced aerodynamics to bring out the best possible performance out of the batteries. Other technological advancements are as yet unknown, although we have already heard reports of the Land Rover Touch Pro Duo infotainment unit taking over in future models. The initial Road Rover offering is hence likely to come with premium touch-based controls, advanced telematics and some degree of autonomy or assisted driving components.
The Road Rover, by Land Rover is expected to be presented at the Los Angeles Motor Show in 2019, and enter production in 2020. We'll keep our ears and eyes peeled in the meantime, just in case further announcements surrounding the Road Rover are made.