Lamborghini Gallardo LP570-4 Squadra Corse
HIGHLIGHTS

The last Gallardo from Lamborghini, before the Cabrera replaces it next year. We tell you what is special, with the last act.
It was just a few months back that the Squadra Corse department unveiled the Gallardo LP 570-4 Super Trofeo for the racing series. Now, the benefits of weight saving and the new technology are being shared with the roadcar, the Gallardo LP570-4 Squadra Corse. Incidentally, the iconic Gallardo range is now seeing its final act with the Super Trofeo, because this range is set to be replaced by the Cabrera series next year. Surely, a tearful adieu to the line-up that gave us the likes of Spyder, the Superleggera, the LP 560-4 and the LP 550-2 Balboni edition in honour of its chief test driver after he retired.
G-Forces
The engine is the same 5.2-litre V10 used in the race car, accelerating the car to 62 mph in just 3.4 seconds and to 124 mph in 10.4 seconds. The car has a theoretical top speed of 199mph.
No weight issues
Lamborghini has transferred the learnings from the Super Trofeo vehicle, and cut the Squadra Corse's weight by about 150 pounds, compared to the Gallardo LP 560-4.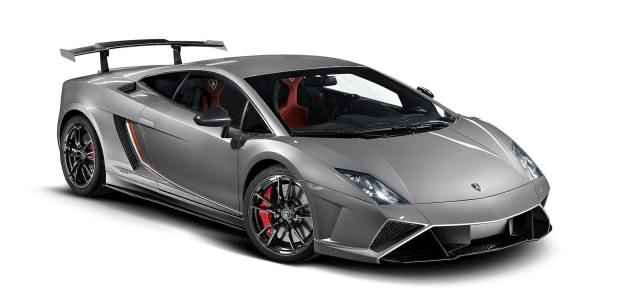 Patriotic!
The LP570-4 Squadra Corse's design is intended to highlight the brand's Italian roots, with a decal strip along the flank of each car with the Italian flag - colours green, white, and red.
Correct gears
The LP 570-4 Squadra Corse is all-wheel drive, and comes standard with the six-speed electronic transmission, and is operated by the flappy paddles.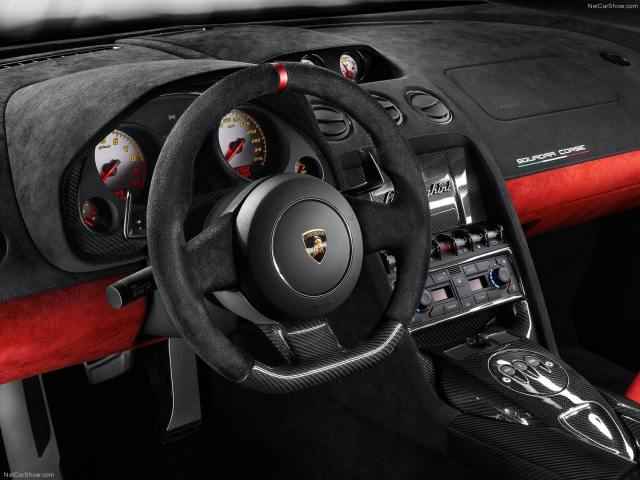 Luxury
The interiors see a rather generous use of lightweight materials like carbon fiber, as well as the use of the luxurious Alcantara.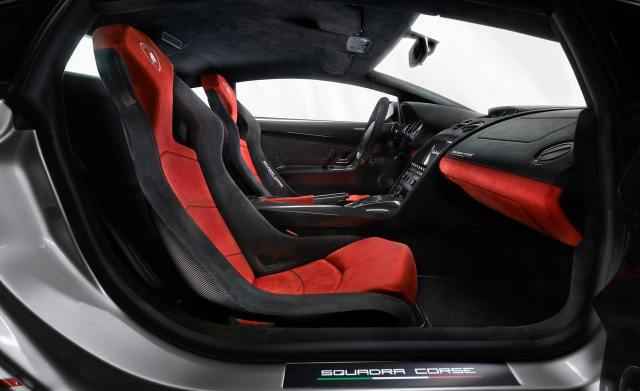 The last Gallardo
This is the 15th Gallardo iteration in the last 10 years, and may well be the last. The Gallardo line-up will be replaced eventually by the rumored Cabrera series, which will debut in 2014.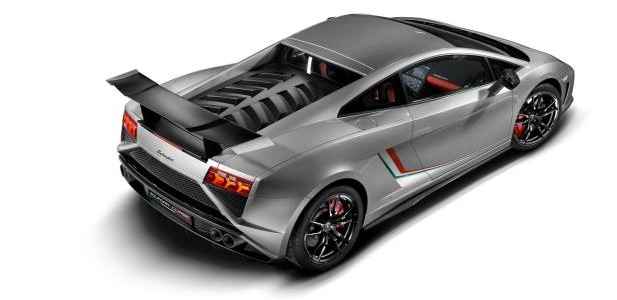 Looking forward to the next Lamborghini, then!