Inside ICAT Centre II: India's Rs. 1,100 crore advanced automotive testing labs in Manesar, Haryana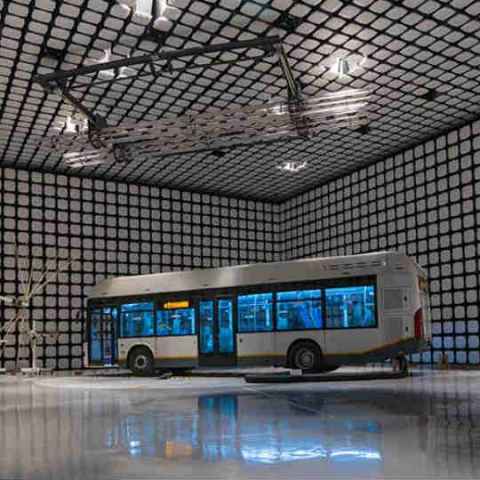 HIGHLIGHTS

The International Centre for Automotive Technology (ICAT) has two phases, and has been built under the National Automotive Testing and R&D Infrastructure Project (NATRiP) across over 55 acres of land for a wide range of automotive tests.
The International Centre for Automotive Technology (ICAT) was first inaugurated back in 2006, under National Automotive Testing and R&D Infrastructure Project (NATRiP)'s intention to build world-class facilities with cutting-edge automotive technologies. The ICAT was established for homologation and certification of cars as per Indian and participating global standards, as well as for undertaking developmental and research-based tests and experiments. Now, the Ministry of Heavy Industries and Public Enterprises has unveiled the ICAT Centre II - a more cutting-edge and significantly larger facility that adds four key automotive testing facilities to India's premier automotive technology arsenal.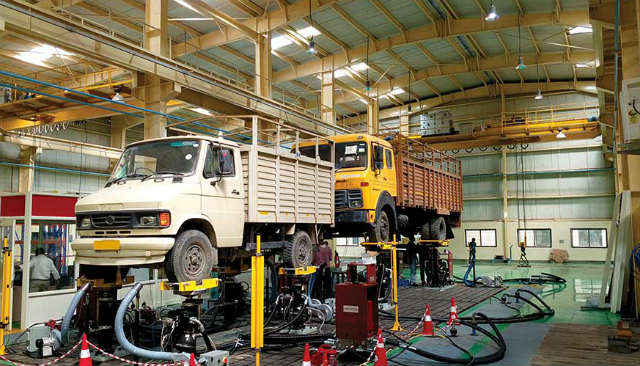 The new ICAT Centre II is spread over almost 47 acres of land and has required capital investment of Rs. 530 crore to be built, and is located in Manesar, Haryana. Upon its launch, Union Minister Anant G. Geete cited the ICAT facilities to state that India is now self-sufficient in terms of its certification and testing facilities, and with the new facility, is adding more centres of testing to make for a comprehensive automotive testing and certification institution. As of now, the ICAT centres carry authorisations for MoRTH Central Motor Vehicle - Rule 126, Central Pollution Control Board (CPCB) Emission and Noise tests and and BIS recognition for tyre testing and safety glasses. It also has NABL (ISO 17025:2005), VCA(UK) since 2008 and CAFE secretariat by MoRTH accreditation statuses, and its certification partners include CCIC Korea, IDIADA, NRCS South Africa, TUV - Rheinland, TUV - Nord and TUV - Sud. The ICAT facilities also have multiple international MoUs, including Millbrook UK for Joint Development and Certification work, Argonne National Laboratory, Chicago, USA for Power train, Ohio State University, Columbus, USA for NVH, Hangzhou ORD for Business Development in China, and Brunel University, U.K. for Electric Powertrains.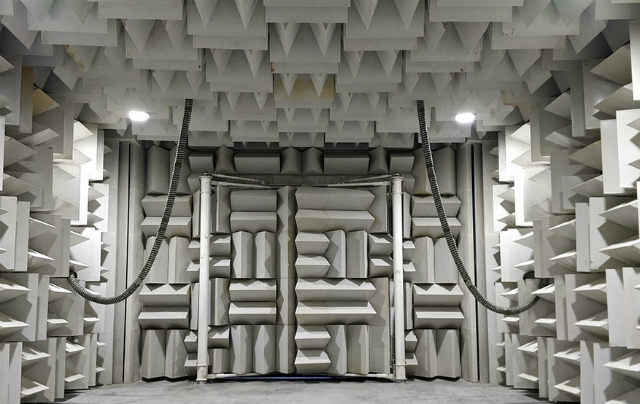 With ICAT Centre II, here's what is being added to the automotive technology testing arsenal in India:
Noise, vibration and harshness (NVH) lab - designed to simulate on-road pass-by noise, with tests made to aid development of vehicles to meet NVH norms and standards of present as well as future vehicles. The testing facility includes semi-anechoic rooms with dynamometers to test refinement levels of passenger as well as heavy commercial vehicles (which analyses the insulation from pass-by-noise levels), coupled acoustic rooms, a modal analysis room and a listening chamber, completing the testing suite.
Tyre test lab (TTL) - with new sections such as the dual-station endurance test rig and tyre-rolling resistance test rig to enhance the testing capabilities. These tests will contribute to the approval and conformity of production of tyres.
Electromagnetic compatibility (EMC) lab - one of the most crucial elements of the new ICAT II, including evaluation procedures to gauge a car's durability and performance in an electromagnetic field. The vehicle semi-anechoic chamber (VSAC) can house all types of vehicles across all formats, and can evaluate and certify a vehicle in terms of electromagnetic emissions and immunity. This lab also breaks down the vehicular components in its component semi-anechoic chamber (CSAC) to test the same electromagnetic emissions and immunity of a vehicle's components, individually. It also includes an instrumentation room to test electrostatic discharges, transient emissions and more.
Passive safety lab (PSL) - is where all crash tests, pedestrian protection and sled tests (to evaluate safety elements such as airbags and seat belts) will take place. The PSL is heavily equipped, and will provide safety certifications as per a wide set of regulations (Indian, NCAP, Bharat NCAP and International). It has infrastructure capable of conducting all types of crash tests, and even finer elements such as a crash dummy calibration facility, onboard data acquisition units, deceleration sled testing and high-speed cameras to make it a comprehensive, global-standard automotive technology facility.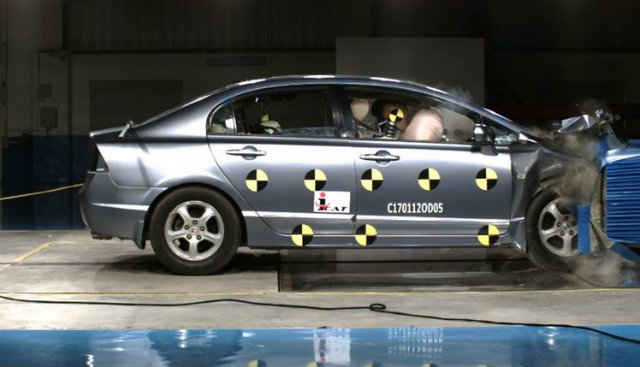 Along with the new facilities, ICAT II will also be adding a vehicle evaluation lab (VEL) and testing tracks some time in the near future. Every bit of the combined 55 acres of land dedicated to the ICAT centres are equipped for global-standard safety, quality and durability evaluation of vehicles, significantly improving India's core automotive technology arsenal.