The Indian automotive industry is going through a clear paradigm shift, with more auto companies promoting automatic gearboxes. While the luxury and premium segments have always been equipped with auto 'boxes, it is the budget segment that is showing stronger affinity towards cars equipped with automatic gearboxes, clear indicators of which can be seen with the AMT-equipped cars in a wide range of cars. Honda even went a step further with its all-new second generation Honda Amaze, which features a CVT gearbox in the sub-four metre compact sedan category.
The reasons for this can be attributed to two key areas - increasing congestion on roads and the subsequent inconvenience of continuously having to shift gears, and a more mature segment of car buyers opting for greater value for money and convenience. These are the very factors that were highlighted in our conversation with Mr. Jerome Saigot, Managing Director, Nissan Motor India Pvt. Ltd., who highlighted the rise demand for Automated Manual Transmission (AMT) gearboxes in Datsun's offerings in the budget segment of cars. How, though, is the trend panning out, and what lies ahead in the future of mainstream cars in India?
The next big shift
As with every big technology, automatic gearboxes have seen clear preference in the premium car segments of India. Now, with time, these technologies are trickling down towards the more affordable segments. Saigot highlights, "Today, AMT has transformed the way the consumer look at technology. Factors which has majorly influenced the rise of demand is the increasing congestion and worsening traffic situation in cities. Apart from heavily congested roads, cars which are equipped with AMT gear ratios makes driving considerably comfortable and considerably reduces the fatigue level of the driver during bumper to bumper traffic movement. Shift in buying decisions are also influenced by declining cost differential between manual and automatic gearbox, owing to maturity in technology which has also resulted in the rising trend of automatic transmission in various models."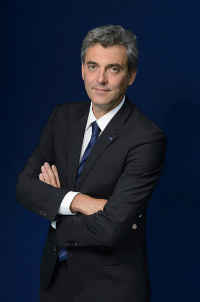 Jerome Saigot, MD, Nissan Motor India
The factor of congestion on Indian roads has been highlighted across multiple conferences, which include Ford's City of Tomorrow symposium held last year in New Delhi, India. The Indian population demographic in urban cities is steadily making a shift towards more developed buying decisions, buoyed by higher spending abilities and increasing awareness of multiple propositions in one segment. Even this is divided into multiple points based on demands and categories, which then define a rising trend. For the mainstream cars in India, it is the rise of automatic gearboxes.
Saigot explains, "We have seen a very positive and significant change in consumer behavior towards adopting the AMT technology in the entry level segment. Currently, Datsun redi-GO 1L AMT contributes approximately 25% to the overall sales of the Datsun redi-GO model. We foresee a healthy demand for AMT variants in this segment and specifically so for the Datsun redi-GO, owing to its ability to effectively meet customer expectations around easy to drive technology in the stop and go city traffic. Nissan on the other hand, offers CVT (continuously variable transmission) technology in both Nissan Sunny and Micra in India. The CVT technology delivers more mileage than a manual transmission for added value in terms of fuel economy."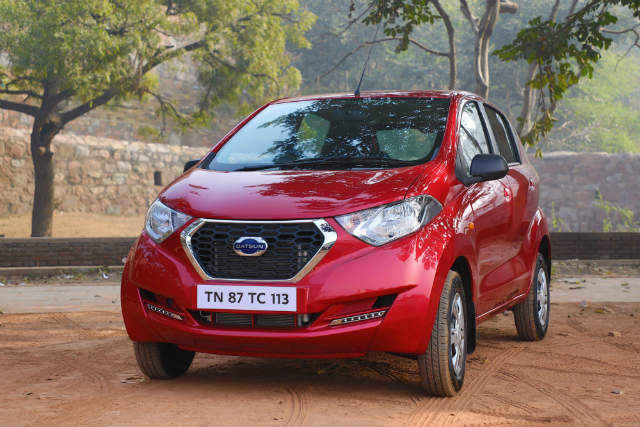 The Datsun redi-Go is one of the first cars to feature an auto 'box in the entry segment
This itself signifies a shift towards the basic automatic gearboxes in the entry-segments, and better technologies going forward. With a car like the Datsun redi-Go, the key target audience are first-time car buyers (both families and individuals), or families looking for a second car for local commuting and/or for their teenage children, who have just turned 18. In these segments, while space, utilities and mileage would be the key elements that one usually looks for in India, a quick look at all the offerings in this budget segment reveals the changing nature of the industry. The other options in the price band of Rs. 2 lac and Rs. 5 lac include the Nano and Tiago by Tata Motors, Renault Kwid, and Maruti Suzuki Alto K10, Wagon R and Celerio.
Incidentally, the most price- and value-conscious segment of the Indian car market is also the biggest. With a perennial crunch for available space, hatchbacks make the most sense for Indian roads. While most Indian car buyers have been aware of this, it is only of late, with the availability of more sophisticated technology refining the AMT gearboxes, that a clear shift towards automatic gearboxes is being seen.
Better tech at heart
Saigot further elucidates the kind of technology that is steadily going into cars at the entry point with automatic gearboxes. He says, "(the Datsun redi-Go has) a two pedal technology and uses actuators for clutch and gear shift operations. Actuators are either electro-mechanical or electro-hydraulic type. The mechanism includes a clutch, but no clutch pedal. Clutch and Gear shifts are operated by actuators, and all this is precisely controlled by the transmission control unit (TCU). Additionally, Datsun redi-GO 1.0 L AMT comes with new Dual-Driving Mode and Rush Hour Mode that offers complete flexibility of switching between automated and manual modes when one needs more torque in conditions such as over-taking or up-hill. Rush Hour Mode provides the optimum cruising speed of 5-6 Kmph which helps customers cruise effortlessly in bumper to bumper traffic conditions."
Tata Motors, too, is following in the same direction, with its new AMT technology in the Tata Nexon, proprietarily called 'HyprDrive S-SG', featuring elements like anti-stall, fast launch, kick-down, crawl and hill-start assist to counter all the negative factors that AMT gearboxes were infamous for. Maruti Suzuki, too, has been refining its AMT gear-switching technology with the AGS gearboxes in cars. These include developed actuators that help a car to not stall in the middle of a journey or while shifting gears, particularly in the lower revs. Initial launch in AMT-equipped cars were also a major issue, and there was a perceivable lack of power and response from the engine because of sluggish gear shifts.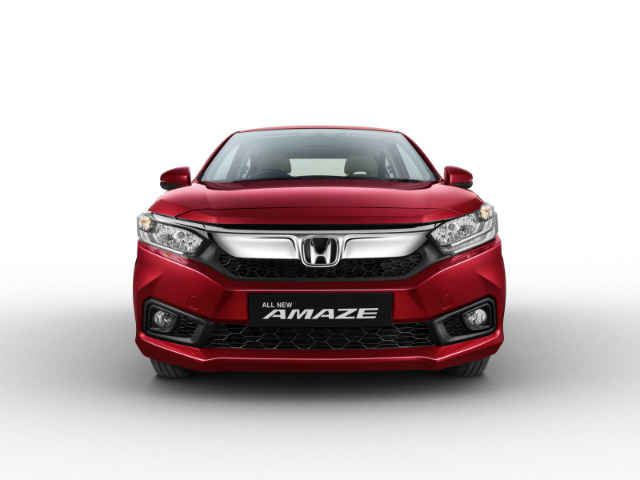 The new Honda Amaze brings superior CVT tech to compact sedans
The crawl function, enabled by technology principles borrowed from superior, dual-clutch automatic gearboxes, is the biggest facilitator for the adoption of AMT-equipped cars. With heavy city traffic, premium and luxury cars have always had the benefit of crawl, wherein the car can very slowly crawl along without the constant application of clutch and brakes. This feature is now gradually making its way to cars at the entry segments, and can make a world of difference, particularly in congested roads with slow-moving traffic.
In the slightly higher B and B2 segments, cars gradually feature CVT gearboxes. As opposed to AMTs, CVT 'boxes provide lesser shift-shock and provide much smoother gear shift curves, without any sudden drop in power between shifts. While these gearboxes once belonged to the higher C-segment and D-segment cars, the availability of CVT gearboxes in cars like the Nissan Micra and Sunny, and the new Honda Amaze, is also a direct reflection of how the industry is maturing with time.
Moving forward
As we slowly move towards electric mobility and maybe even one-pedal driving, the Indian car industry is gradually but clearly moving towards automatic gearboxes. This shift is buoyed by greater value for money in terms of both product and lifestyle, and as Saigot says, "AMT gearboxes have gained immense popularity in India in the recent years, and its use in affordable entry-level cars is more prevalent than before. With newer technologies, judicious pricing, improvements in mileage, and the promise of a smoother and less-stressful commute, things are changing—and quite rapidly. The growth of AMT surely signifies the customer's inclination towards comfort, ease and convenience at an affordable price point."
Seeing how our roads aren't exactly a great pleasure to drive on for fans of the stick shift, the shift towards automatic gearboxes is the definite way forward in the next decade.