In Photos: Waymo's autonomous Chrysler Pacifica Hybrid minivan and Jaguar I-Pace SUV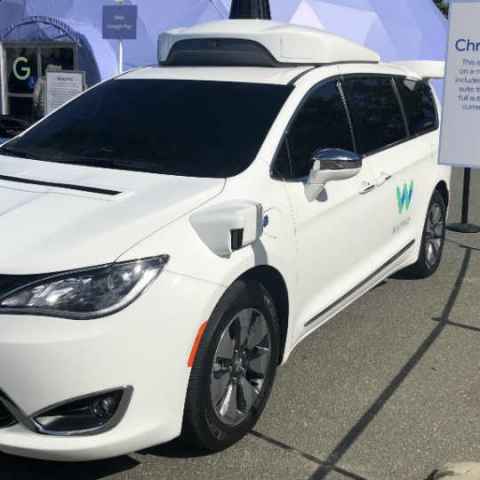 HIGHLIGHTS

Waymo's efforts in the autonomous car sphere have been among the most notable and well-documented, and can be credited with starting off the spree of tech giants investing in automobiles, and here's how its cars look like in real life.
Unless you have been living under a rock, chances are slim that you wouldn't have heard a word about cars being developed to drive themselves. Autonomous cars are the future, and pretty much every automaker is now invested in some way or the other in developing automotive technologies powered by artificial intelligence, machine learning, computer vision, deep learning and other advanced branches of cognitive computing. While most technology giants are now well invested in this space, it is safe to say that a lot of these efforts began in Mountain View, California, out of Google's global headquarters.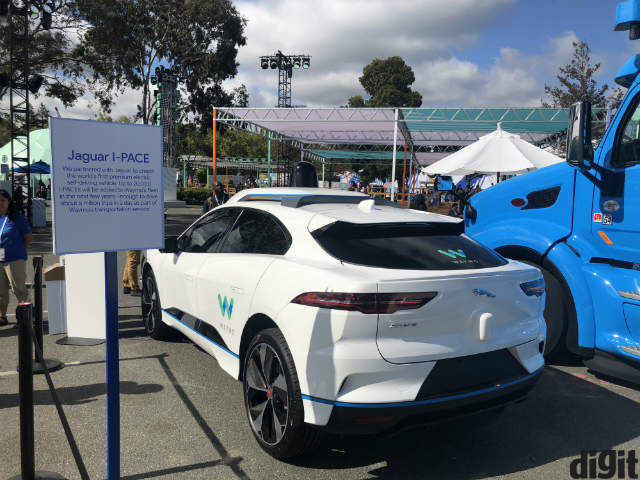 The Jaguar I-Pace, as seen above and below, is the latest vehicle to join Waymo's fleet of autonomous vehicle that are presently at advanced stage of road tests. Waymo, once operating under Google's wing, is now a standalone company owned by Google's parent umbrella, Alphabet. Jaguar, the iconic British motoring company, is the latest to join hands with Waymo in offering its cars to the autonomous experiments. The I-Pace is a fully electric, compact luxury SUV that has been built keeping autonomous driving in mind. As you can evidently see here, the Jaguar I-Pace is not an uber-futuristic concept with wild looks. While it does look sleek and menacing, it is also in full production avatar, which signifies how close we are right now to achieving full autonomy.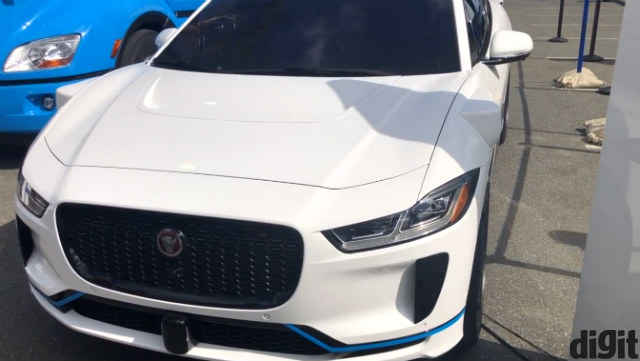 The vehicle seen here is already capable of driving around by itself, and the car has been decked up with a lidar unit (the black beacon on top that you can see in the first photograph) and a host of sensors. These sensors and gauging apparatus can be seen around its body - to the front, the box-like protrusions to the sides and even to the rear. These comprise proximity sensors that relay histogrammic data of surroundings to the onboard central computer, along with a bunch of cameras constantly providing an imaging feed to the same computer. These units come together to allow the car to "see" what's around it, and machine learning algorithms and neural networks process this data to give the car elements like improvisation, speed control, road judgement and emergency actions.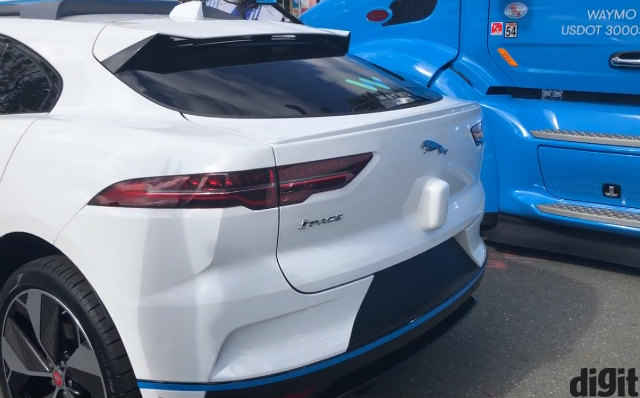 Waymo has already begun trials on road with its Early Rider Programme for residents of Phoenix, Arizona, and the Jaguar I-Pace is envisioned as being a part of a fully autonomous, ride-sharing sharing service that is connected to a cloud server to relay and share road data, receive and complete rider bookings via smartphone apps, and is fully electric while doing so. It is not open for everyone yet, and the entire automobile sandbox at Google I/O was cordoned off so as to avoid accidental damages (and understandably so). There are still further refinements to be added here - the sensor units surrounding it have been designed to not look entirely like the first autonomous trials held by Google in Lexus SUVs, but the ideal design language woulld conceal all the apparatus within the body so as to not make it look retrofitted. I must say, though - even with all the beacons and batons around it, the Jaguar I-Pace is one sleek cat.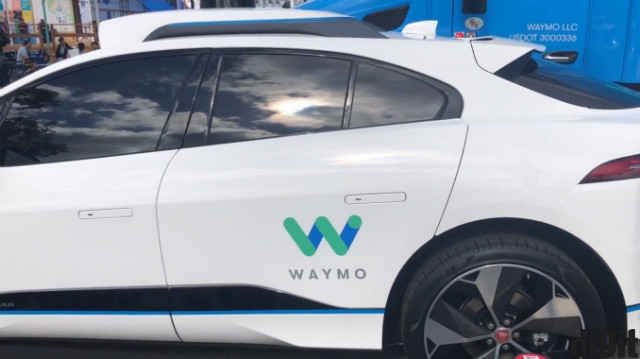 While the Jaguar I-Pace is Waymo's shiny new toy, the Chrysler Pacifica Hybrid minivan is an older workhorse that has seen more adventures and clocked more autonomous miles. It is the car with which Waymo began its on-road trials with actual passengers, and is possibly a more ideal contender for the autonomous ride-sharing model that Waymo aims to operate its service as, in future. Additionally, the Hybrid powertrain will give it longer driving range for the time being, although combustion engines are all set to go out of vogue pretty soon.
The range of equipment around the Pacifica remains pretty similar to the Jaguar I-Pace, both outside and underneath the skin. Waymo initially received 100 of these from Chrysler, with a pending order of 500 more back in April 2017. If all goes to plan, you may well see a much larger number of these on road, going about by themselves without any human intervention. As of now, though, Waymo's Chrysler Pacifica Hybrid autonomous minivan requires a human to be alert and seated behind the steering wheel to take action in case of emergencies and equipment failure.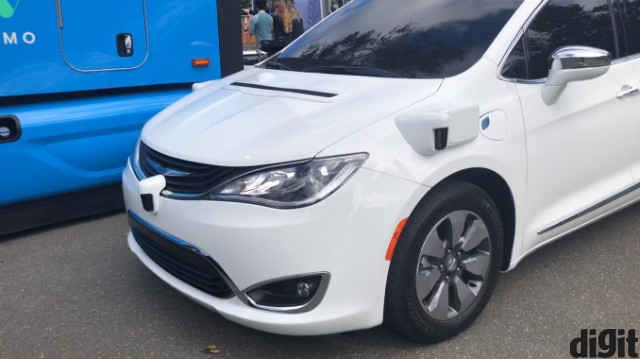 One big obstacle till now for autonomous vehicles is its reliance on perfect road signs, lane markings and clear weather, which is often not how driving conditions are. It is this that Waymo highlighted recently, citing its ongoing work on training its cars how to navigate unmapped roads. The company also took to stage at I/O 2018 to show how it is progressing its ability to maneuver bad weather conditions like snow, denoting how the sensors on the car will soon be able to identify such obstacles as noise, and see through them to gauge real obstacles like animals, other cars and pedestrians, thereby avoiding collisions. This will be key to improving the ability for autonomous cars to drive themselves along more difficult terrain, which is where it will be more important.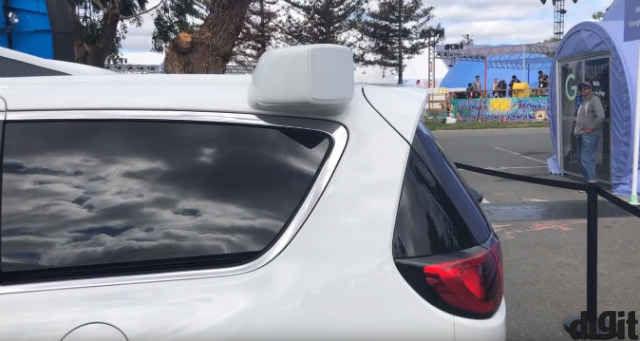 Alongside perfecting the hardware, Waymo is also working towards perfecting the human-machine interface of autonomous cars. This will be particularly crucial in adding a humane touch to the technology, as well as making the technology easier to access for many. The work here also involves machine learning for the car's computers to understand a wider range of responses and gauge human behaviour, and answering accordingly. This also involes natural language processing to enable ease of speech, and give the machine interface better conversational abilities. We saw a glimpse of it in what Google Assistant is capable of at Google I/O 2018, which may well be the likely AI assistant and interface for such conversations, once the technology hits mainstream acceptance.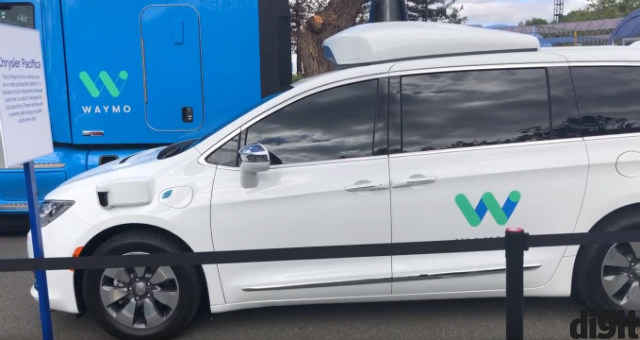 Waymo also expanded its efforts into trucks earlier this year, partering with Peterbilt to source its heavy duty trucks. These trucks are fitted with the same range of equipment, and while having autonomous cars is good, it is significantly more difficult, tedious and relevant to have self-driving trucks. These trucks carry massive loads over very long distances, and a number of road accidents occur due to driver distractions and fatigue. With autonomy in the field of trucks, such accidents may reduce in numbers, which will simultaneously reduce the number of road accidents that occur every year.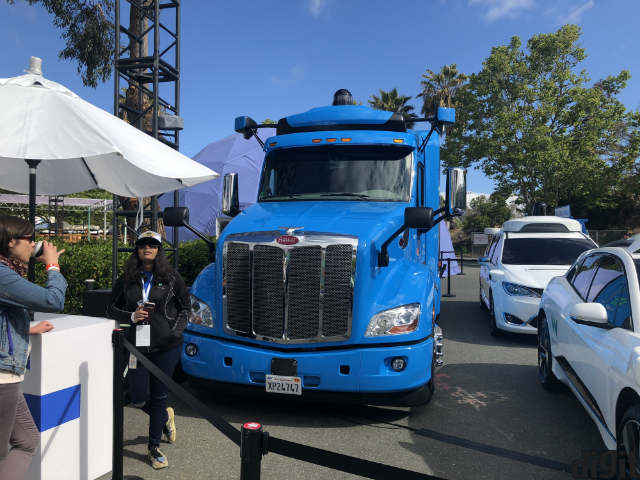 In its official blog post announcing the move, Waymo stated, "Over the past year, we've been conducting road tests of Waymo's self-driving trucks in California and Arizona. Our software is learning to drive big rigs in much the same way a human driver would after years of driving passenger cars. The principles are the same, but things like braking, turning, and blind spots are different with a fully-loaded truck and trailer."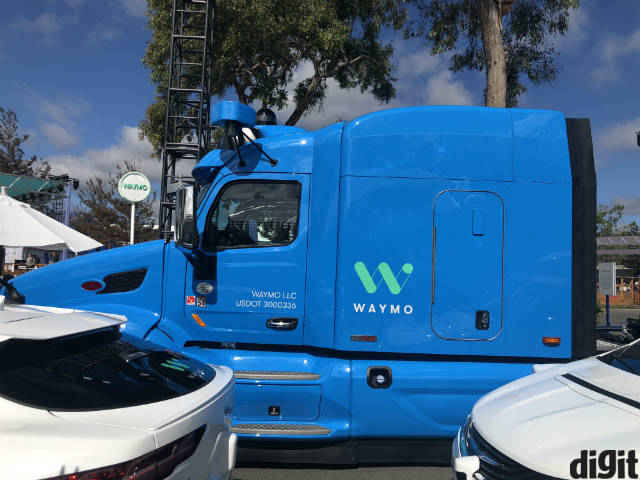 While everything was out-of-bounds for a peek inside, it is still quite fascinating to see these vehicles up close. Autonomy in mobility is on the verge of breaking in, along with the advent of smart cities and mobility solutions. Waymo has been in this field for a very long time, and with Alphabet's prowess of funding and research, appears to be on the right track to bring the technology closer to the average consumer.
Photos by Adamya Sharma